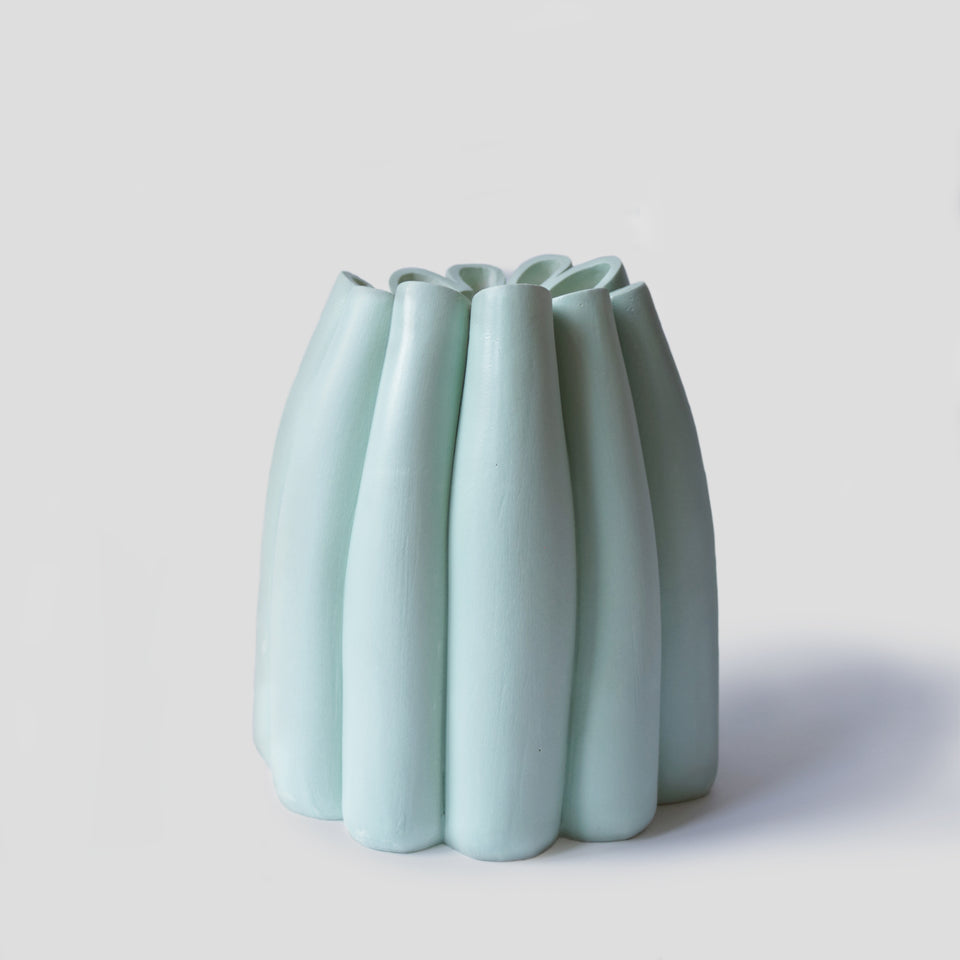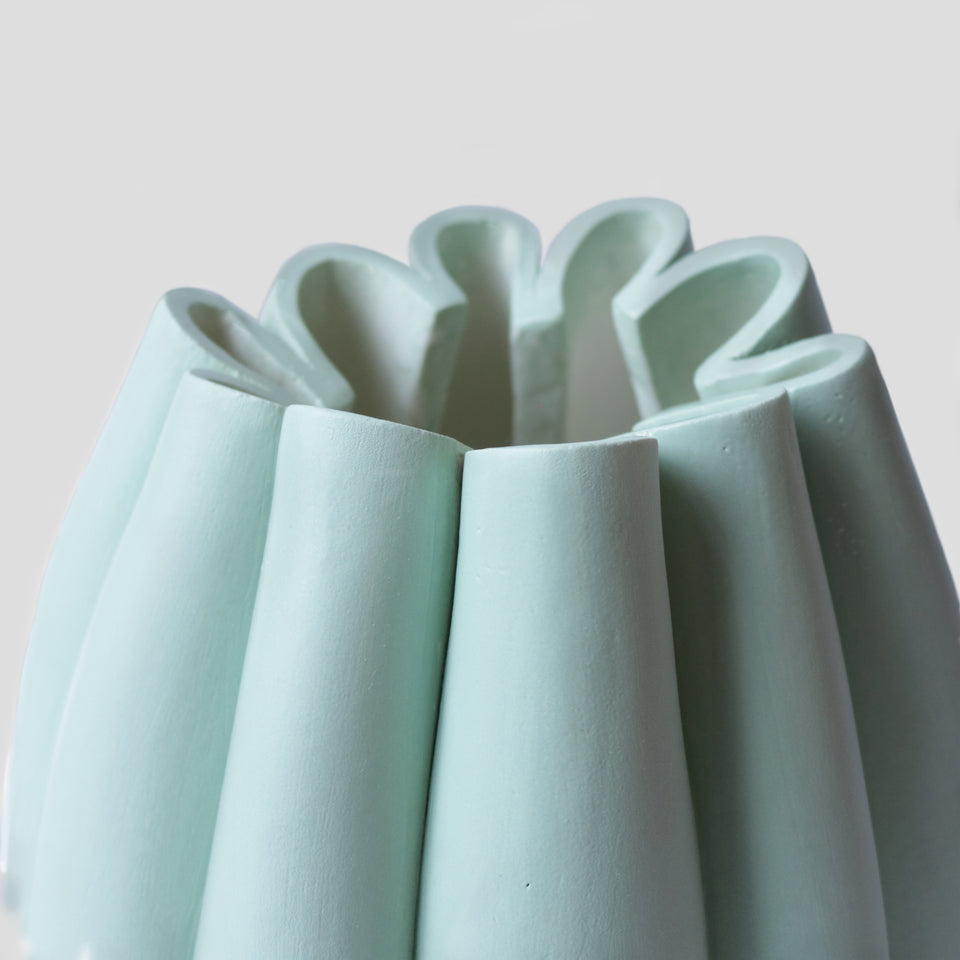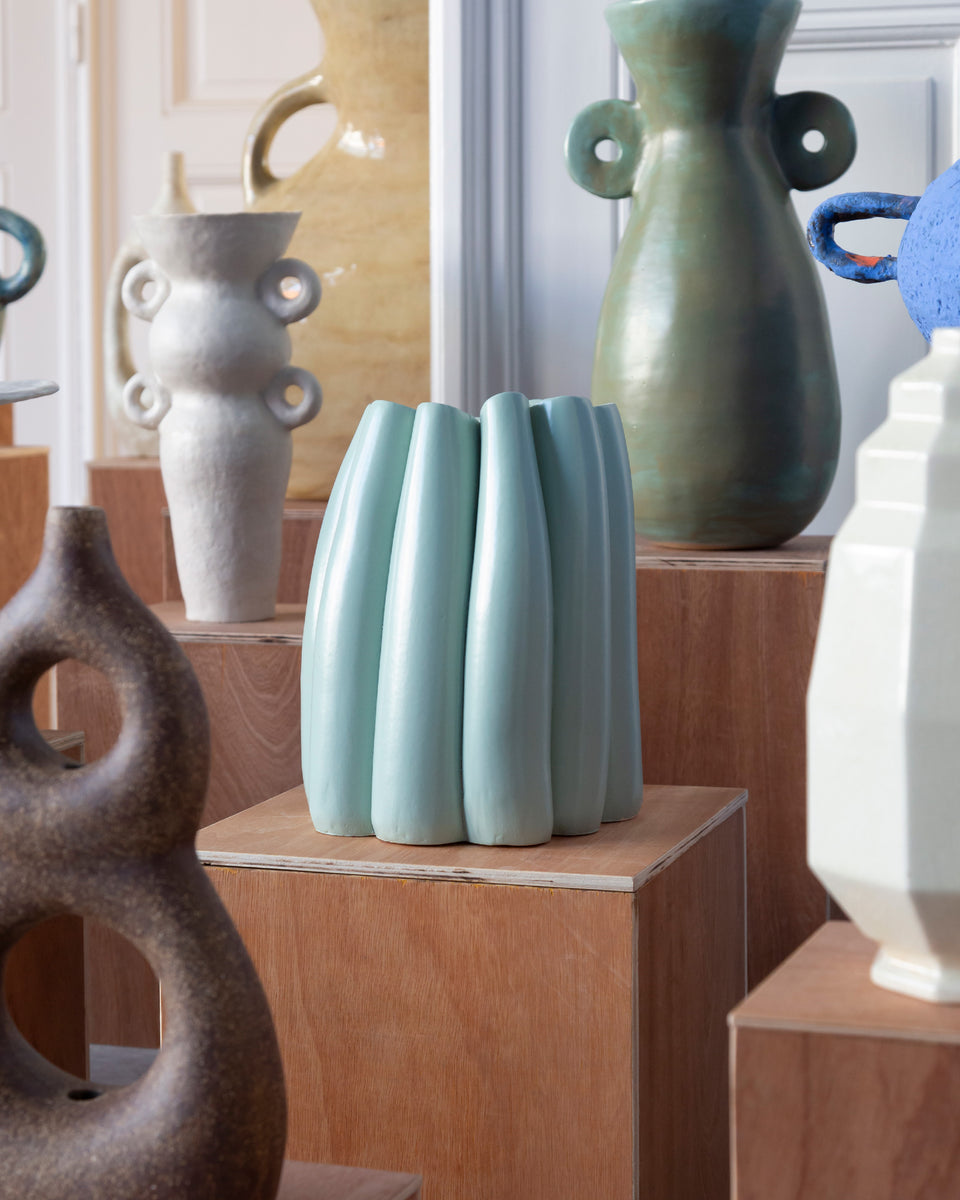 Sculptural Vase "Il fait froid"
This piece is made to order. Please send us an email to remi@volumeceramics.com for more information.
Unique piece extruded and assembled by hand by Parisian ceramist Héloïse Piraud, for Volume Ceramics.
Héloïse Piraud plays with the limits of the plasiticity of earthenware with this piece entitled Il fait froid / It's cold. This piece is part of a group of vases and sculptures in earthenware and sandstone, produced in 2020 and entitled During a Love Sorrow.
"The pieces withdraw, the soft curves tighten upwards without touching each other, as if they needed a breath, to create an internal space and a blast."
DIMENSIONS: L 20 cm, H 24 cm approximately
TECHNIQUE: Extrusion and hand building
MATERIAL: Earthenware

GLAZE: Water green - sprayed
NOT WATERPROOF - Please note that this earthenware piece is a sculptural vase, it is not designed to hold fresh flowers.