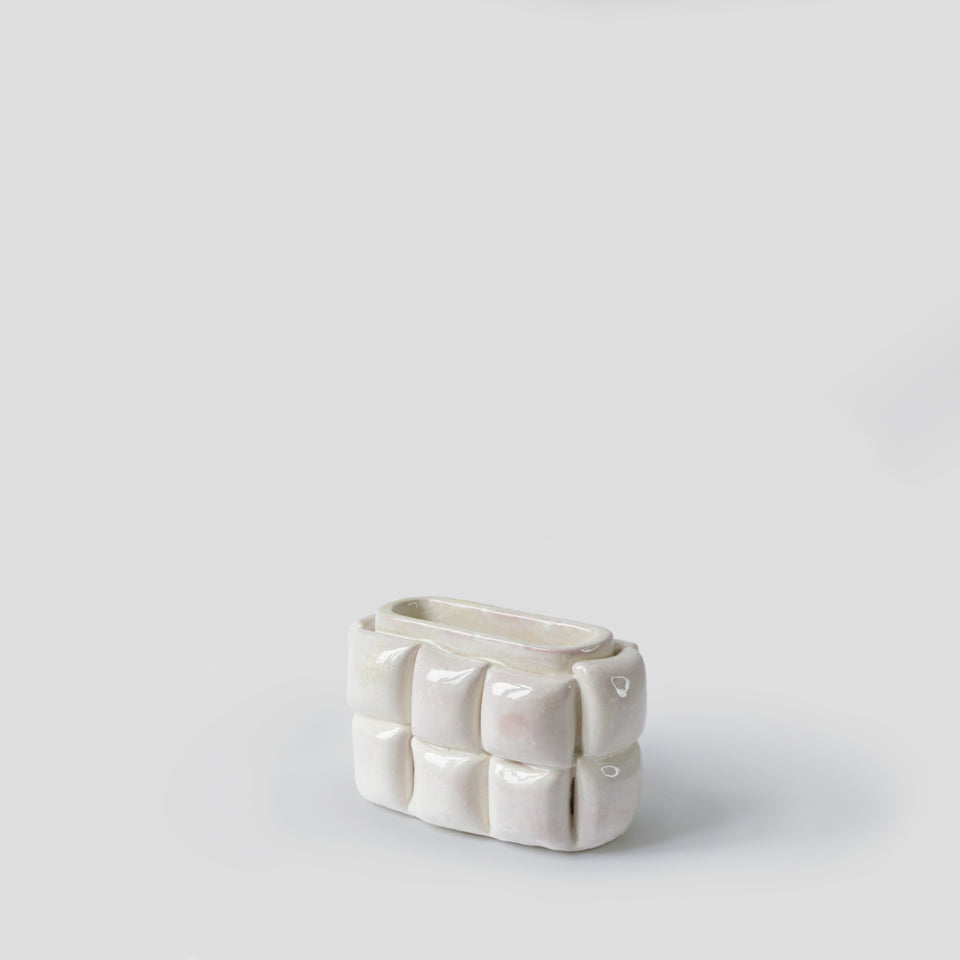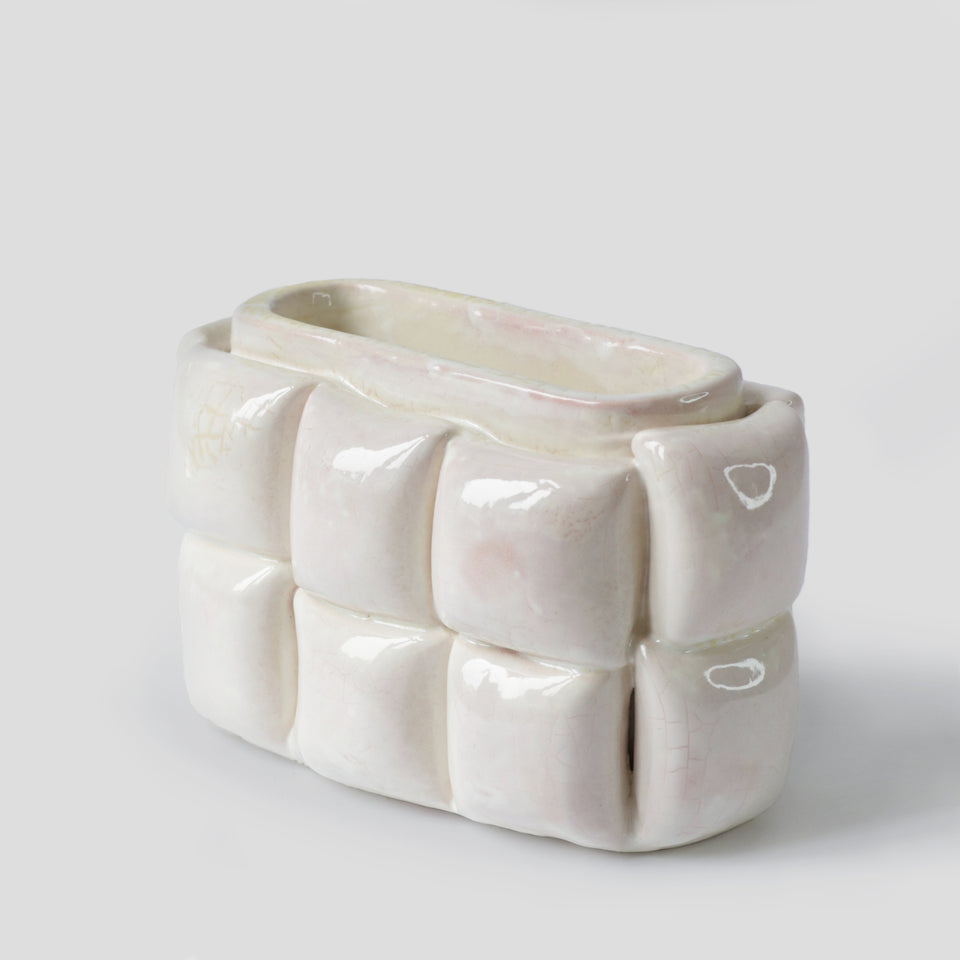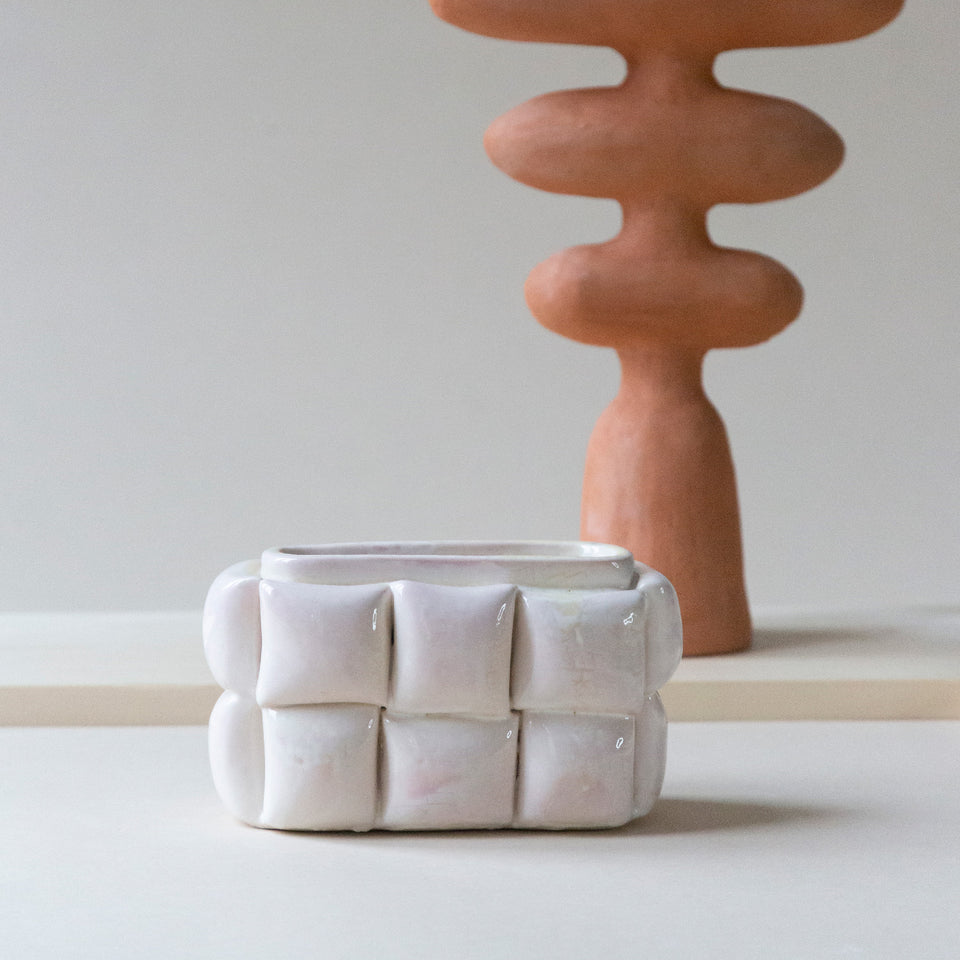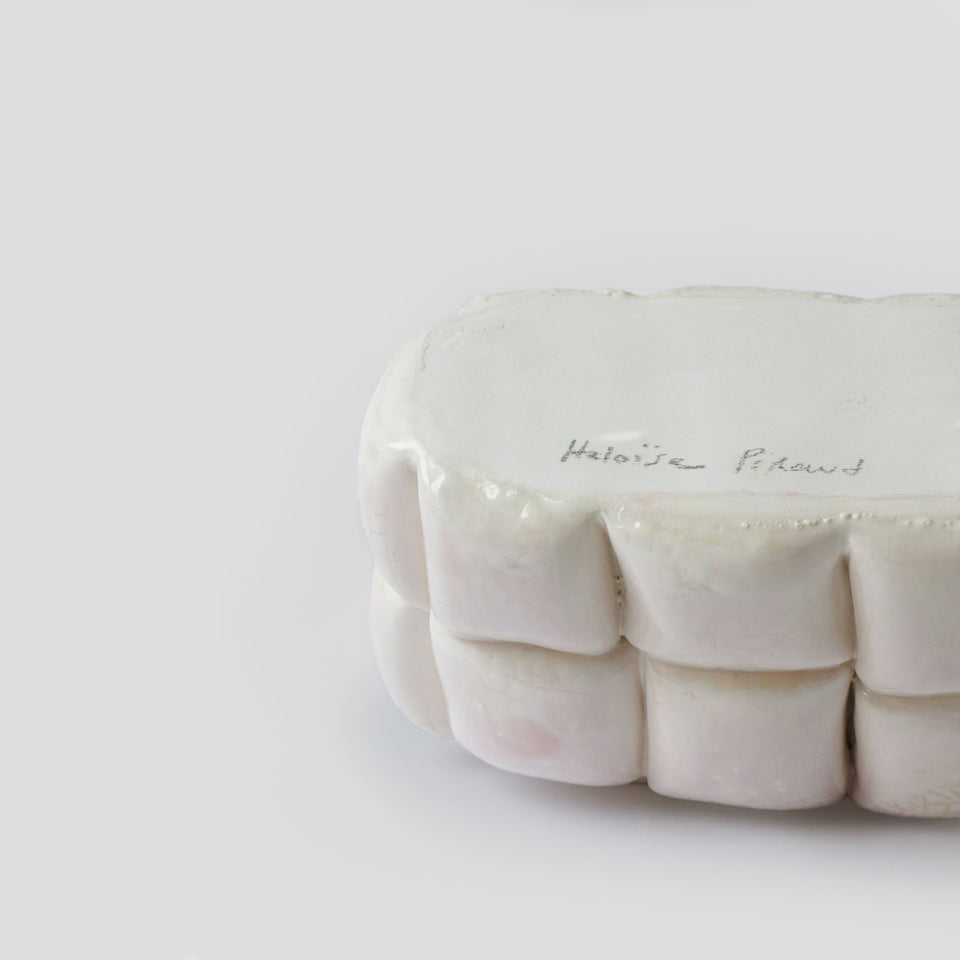 Mini Appeal - pinky iridescent white
Unique piece extruded and assembled by hand by Parisian ceramicist Héloïse Piraud, for Volume Ceramics.
Héloïse Piraud plays with the limits of the plasiticity of earthenware with this piece entitled Mini Appeal.
"With my breath, these primary volumes, earthenware tubes are filled with air. Just before they explode, I stop, and look at the inflated form, that looks comfortable again."
DIMENSIONS: W 18 cm, H 11 cm approximately
TECHNIQUE: Extrusion and hand building
MATERIAL: Earthenware

GLAZE: Iridescend pinky white - sprayed
NOT WATERPROOF - Please note that this earthenware piece is a sculptural vase, it is not designed to hold fresh flowers.