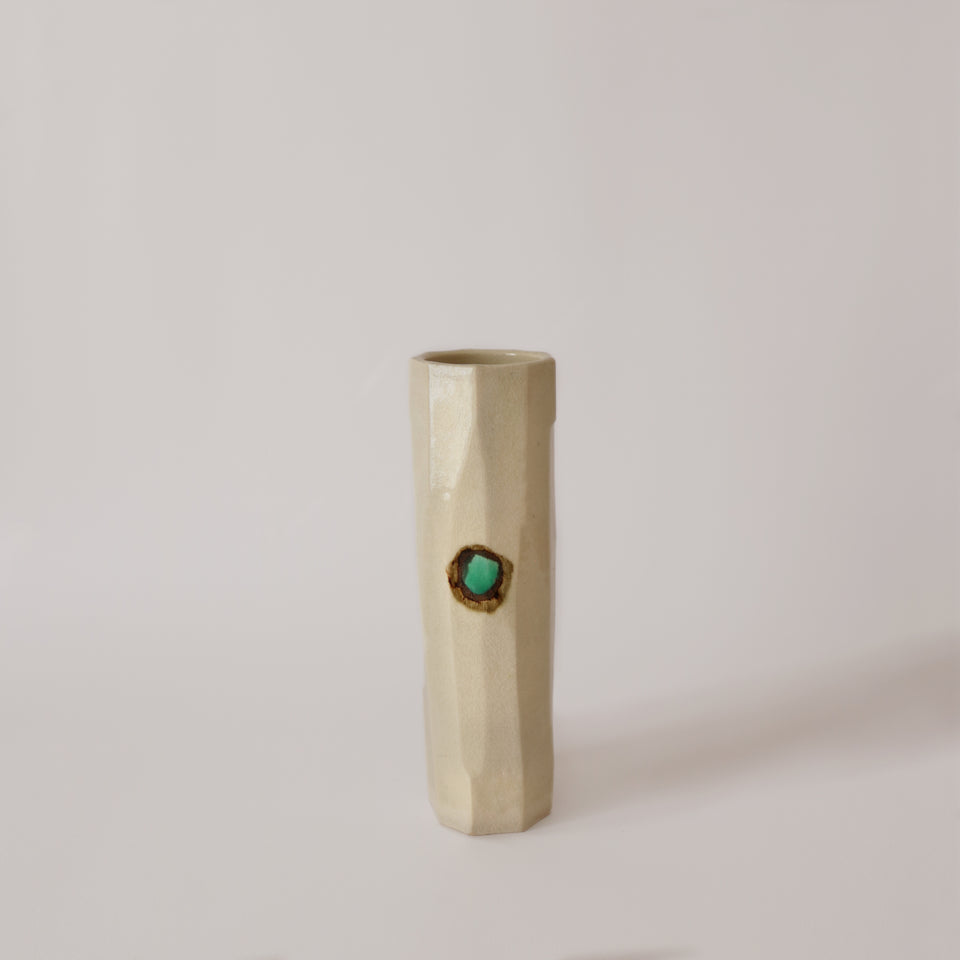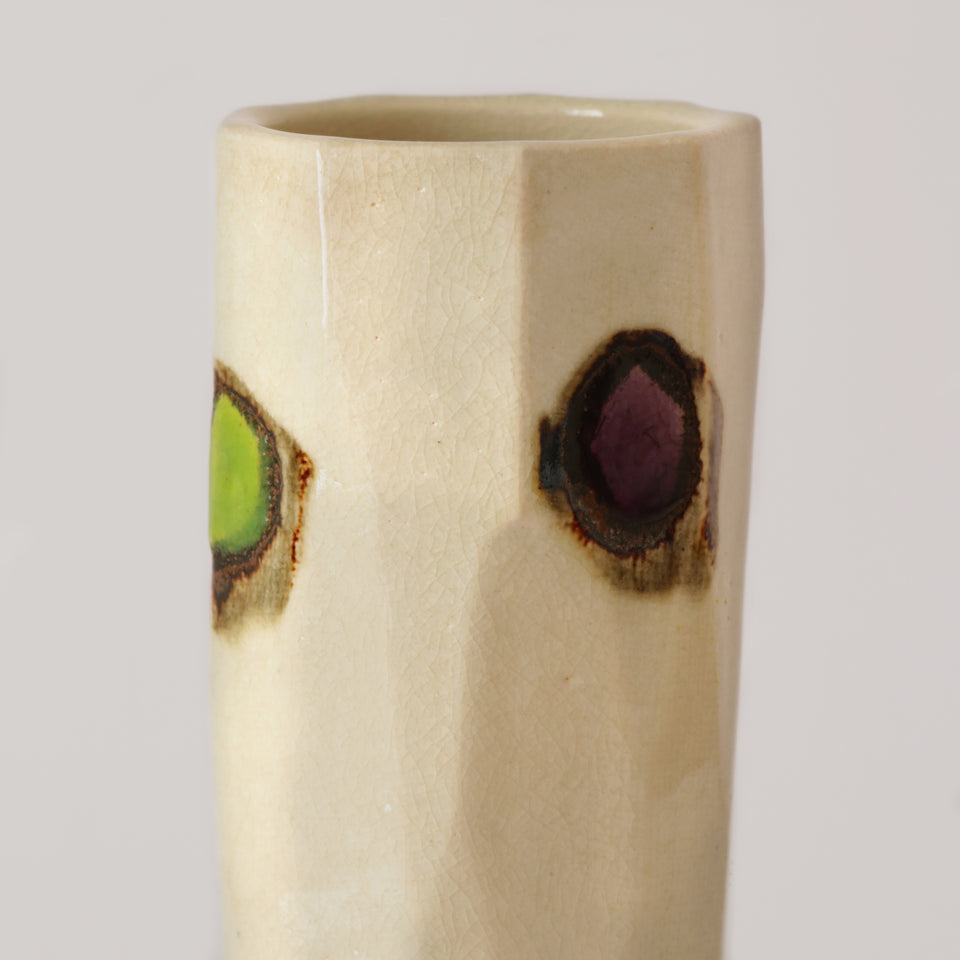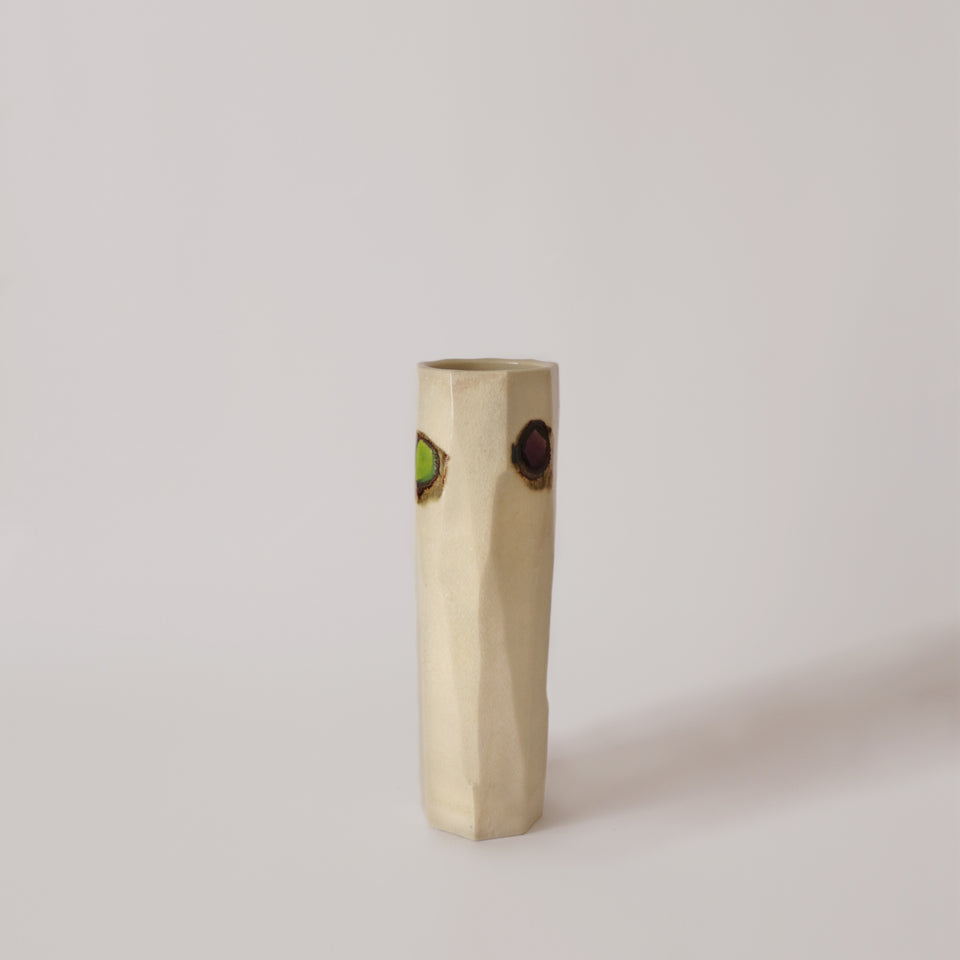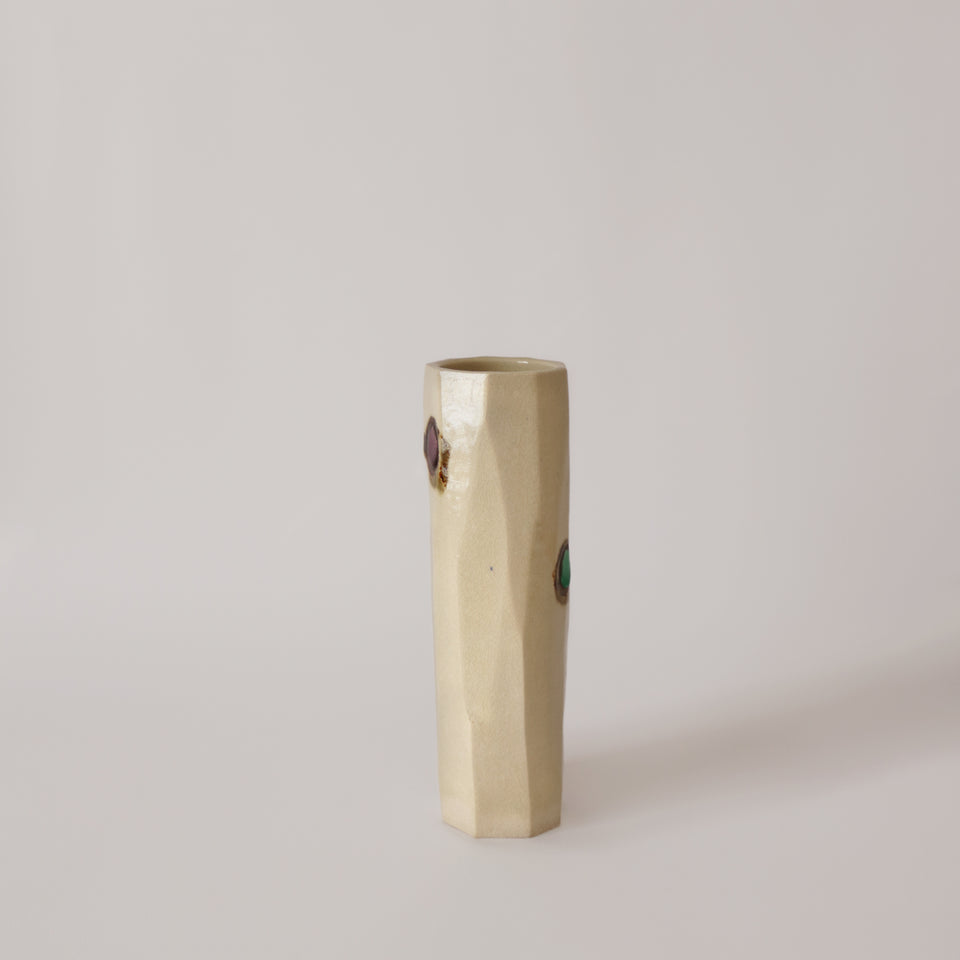 Vase vintage Kurinuki dots
Vintage piece in Japanese porcelain, known asKurinuki, the appearance of its surface reminiscent of the technique of starting from a block of earth and hollowing it out. Its milky white crystallized enamel and textured colored dots on some of its faces are remarkable.
This vase bears a stamp identified "Shimizu" and comes from Kyoto. It is sold in its original wooden Tomobako box.
DIMENSIONS :Ø 8 cmH 25 cm
MEDIUM: Porcelain

GLAZE: white enamel and green, purple and turquoise dots
CONDITION: excellent, we did not notice any chips or cracks.
Gently cleanse and rinse after use. This piece is vintage and sold as is, refer to the photos.