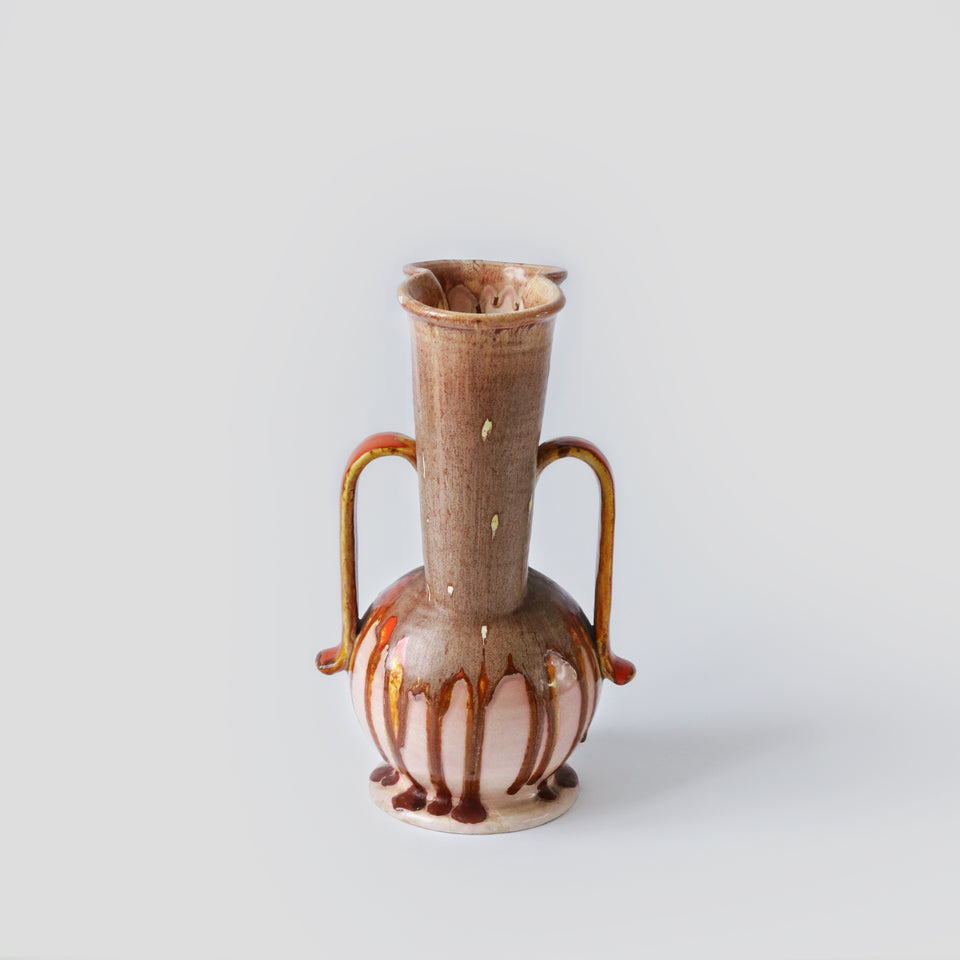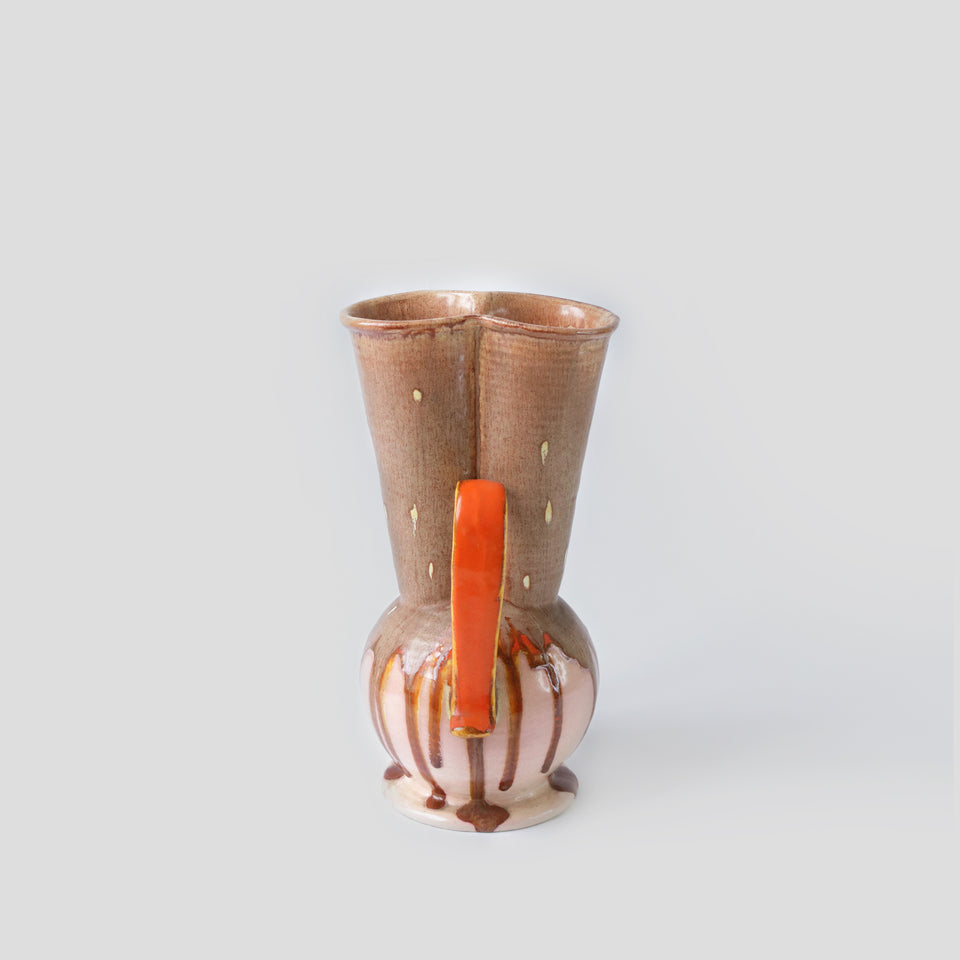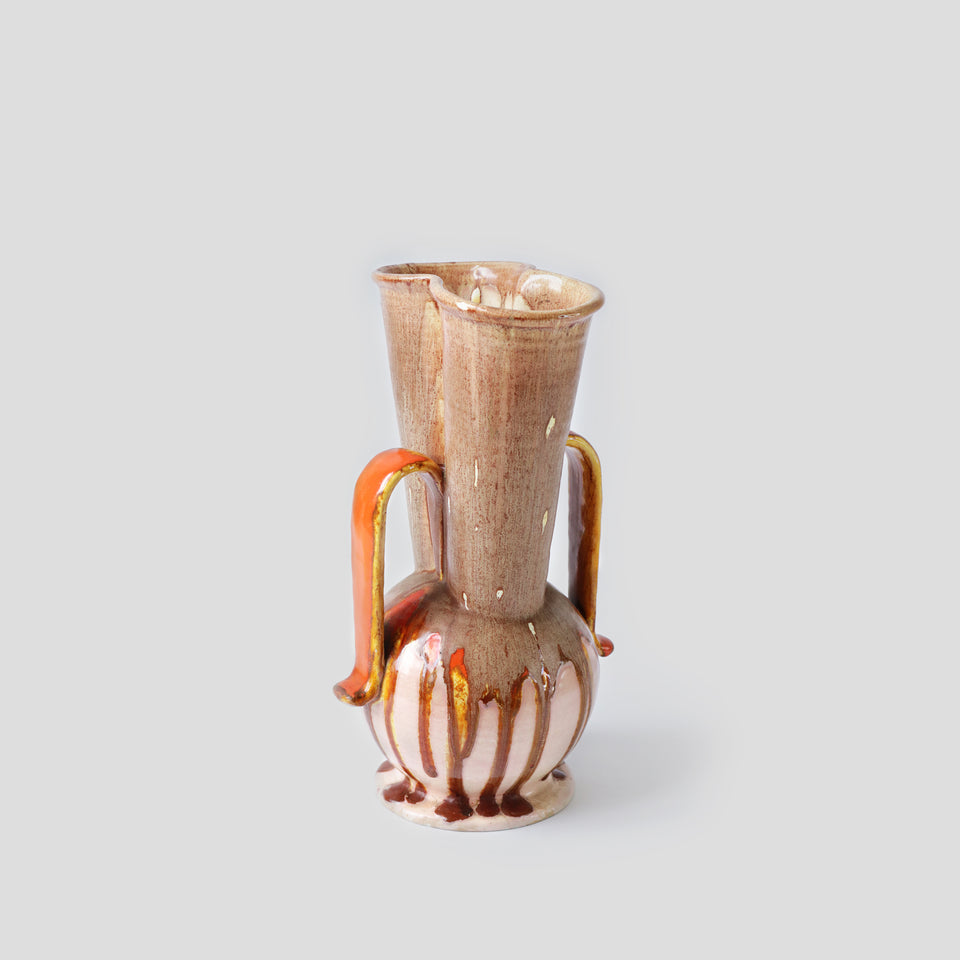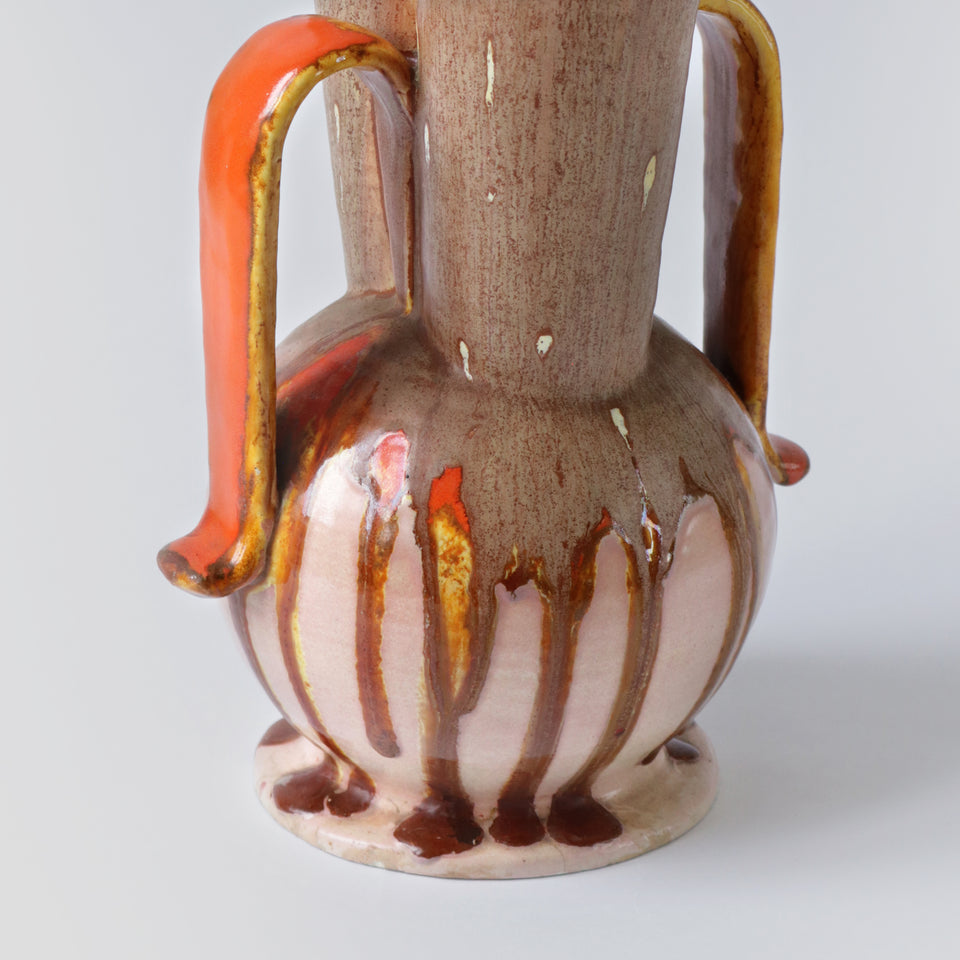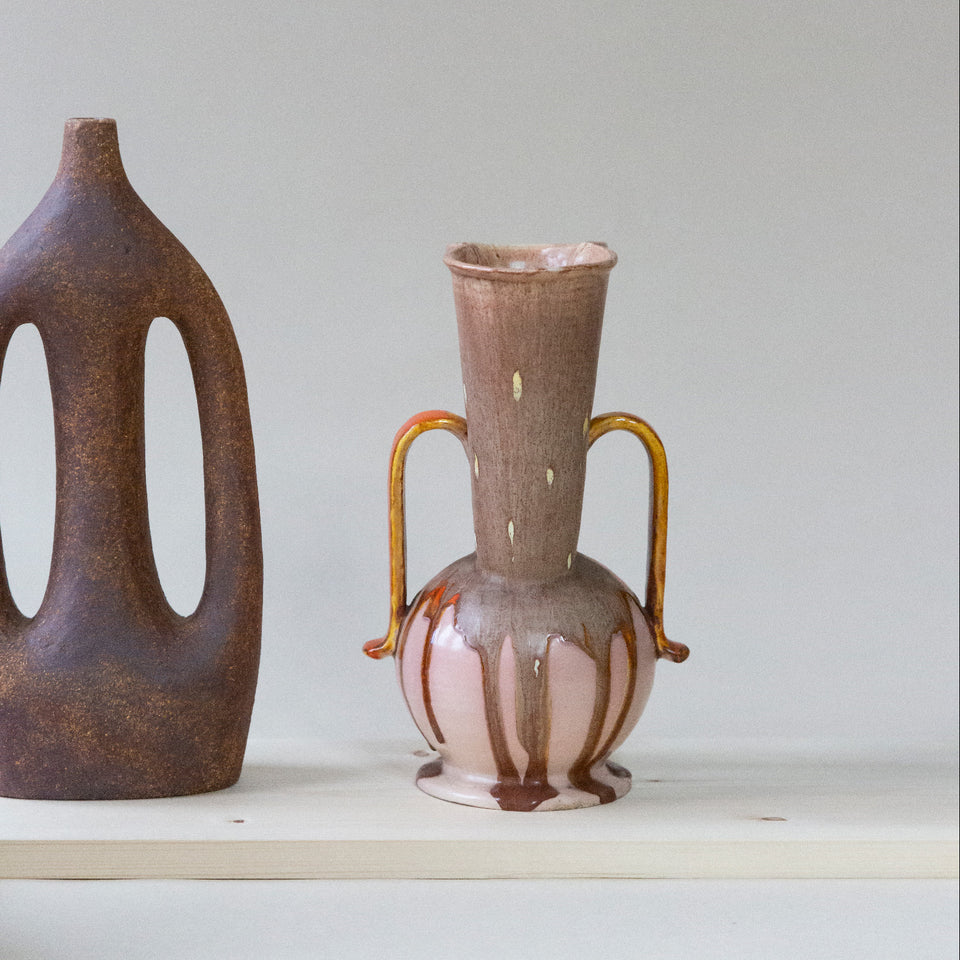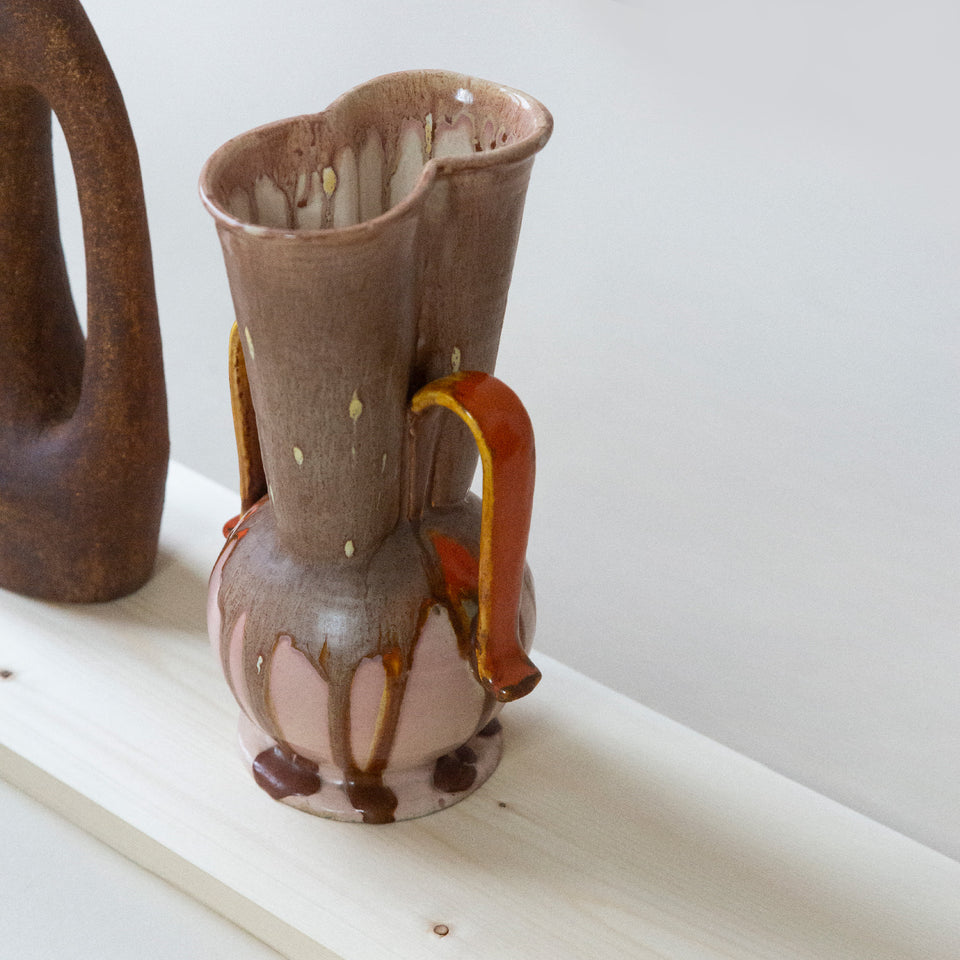 Vintage Vase with double cornet
Vintage piece with a vey original form of double cornet
This admirable vase is numbered and has a label to be identified... Its wide neck opening allows you to have beautiful bouquets.
DIMENSIONS: H 26 cm
TECHNIQUE: Casting
MEDIUM: Sandstone

GLAZE: orange, brown on a light pink glaze
CONDITION: excellent, we did not notice any chips or cracks.
Gently cleanse and rinse after use. This piece is vintage and sold as is, refer to the photos.