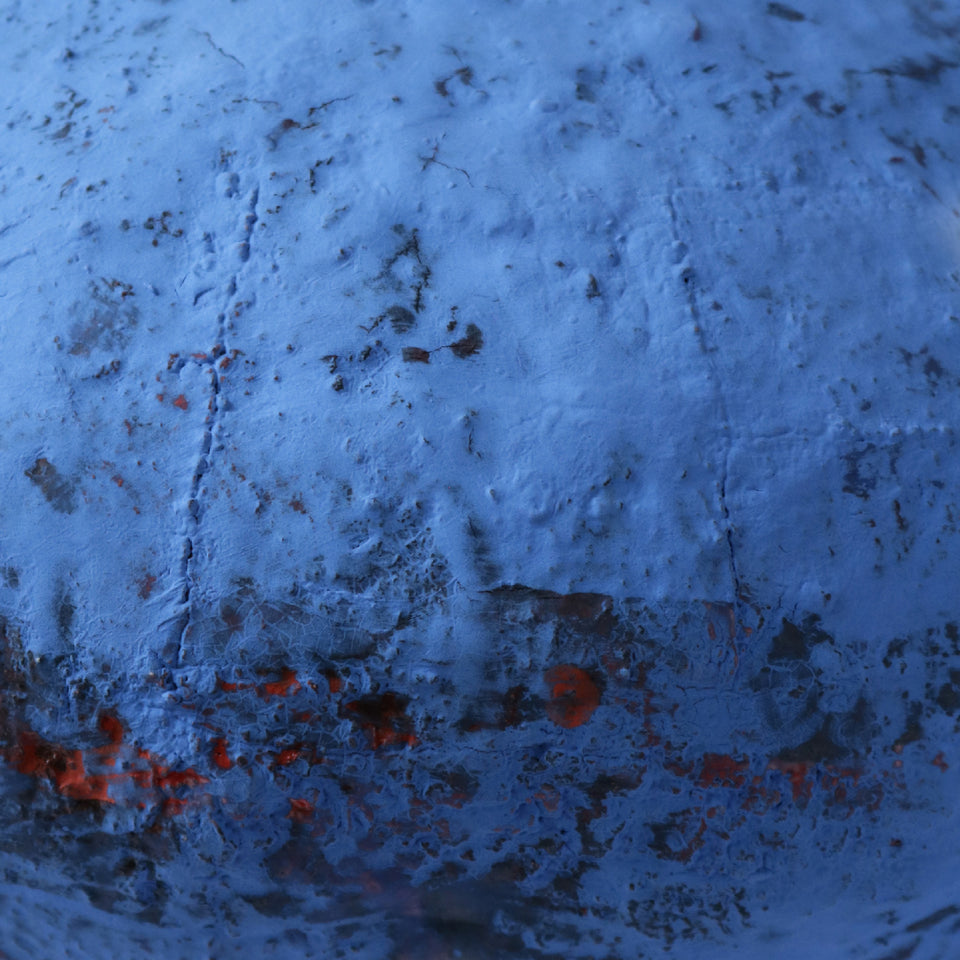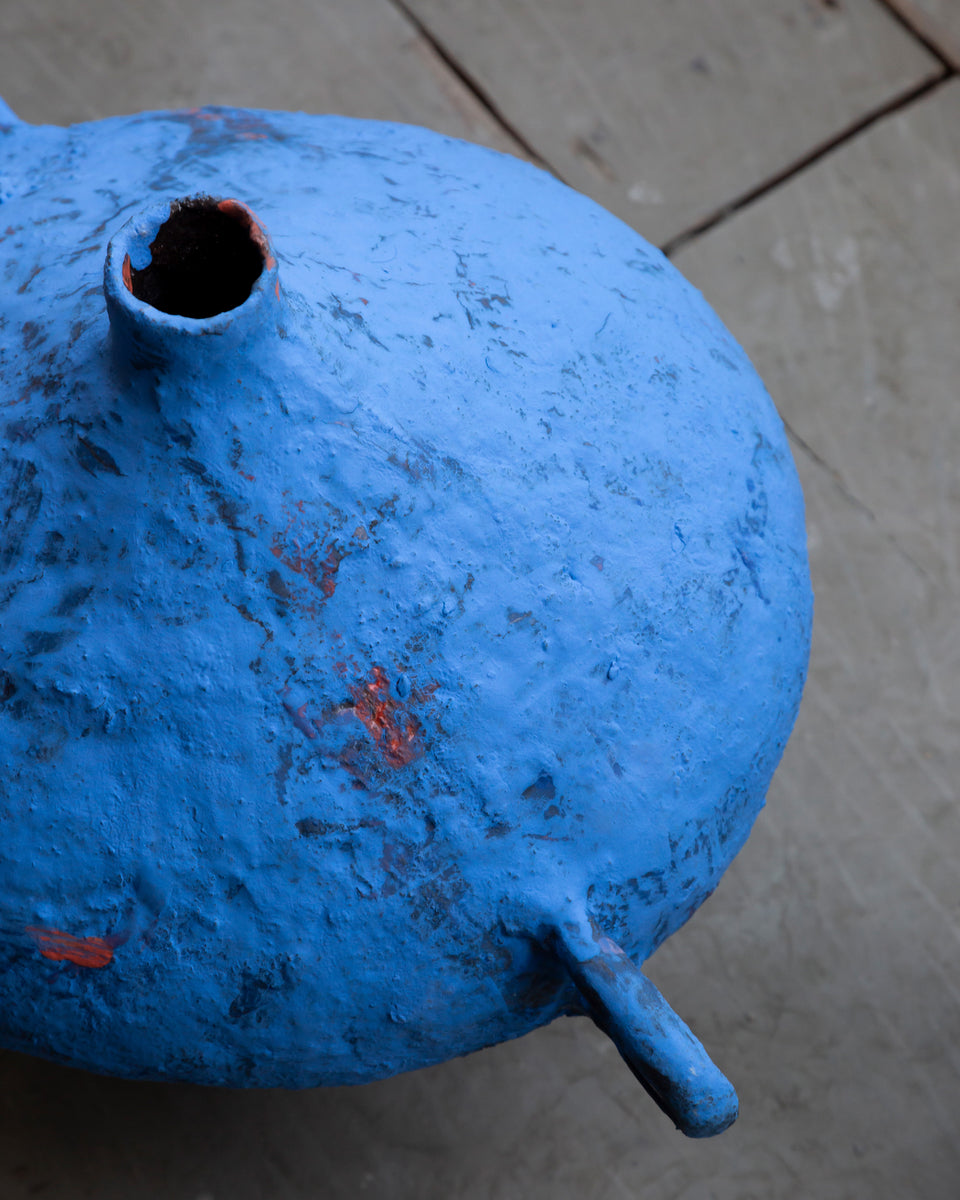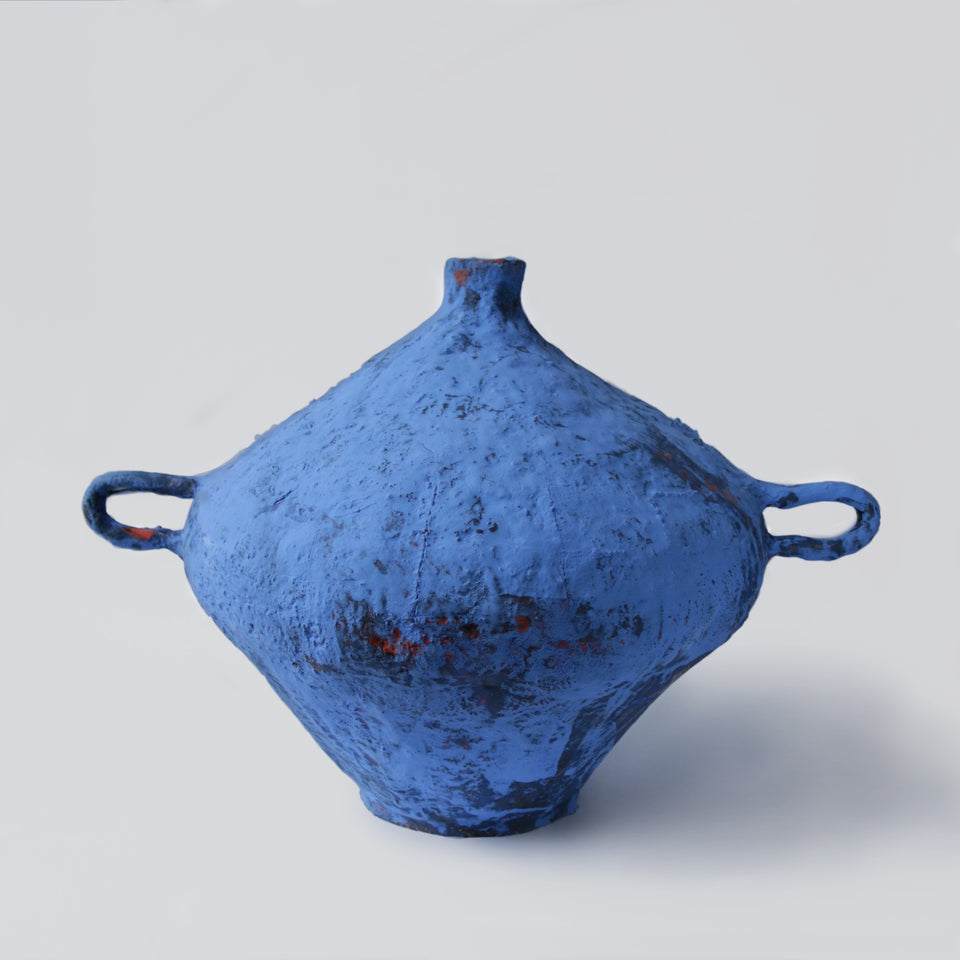 Large Vase Velvet Blue
Sculptural vase - unique piece, hand-built by Xanthe Somers
This imposing, fascinating blue piece was created by Zimbabwean artist Xanthe Somers.
Xanthe studied and now works in London. To obtain the desired result, she passes her pieces up to 4 times through the kiln. This is the case for this impressive vase, fired 4 times. Once to bisque. Once to a high temperature to get the clay very black. Once to paint and glaze the inside at a lower temperature. Once more to add the velvet blue to get the chalky Yves Klein colour on the outside.
"I like everything I make to have texture, materiality is important to me - whether this is through layered colour, chunky clay, building techniques or brushstrokes."
DIMENSIONS: L 35 cm H 48 cm

TECHNIQUE: Hand-built
MATERIAL: Black sandstone

GLAZE : Velvet, almost chalky Klein blue with touches of bright red

This piece is glazed inside and could therefore contain flowers;Gently cleanse and rinse after use. Avoid placing it on a fragile surface.