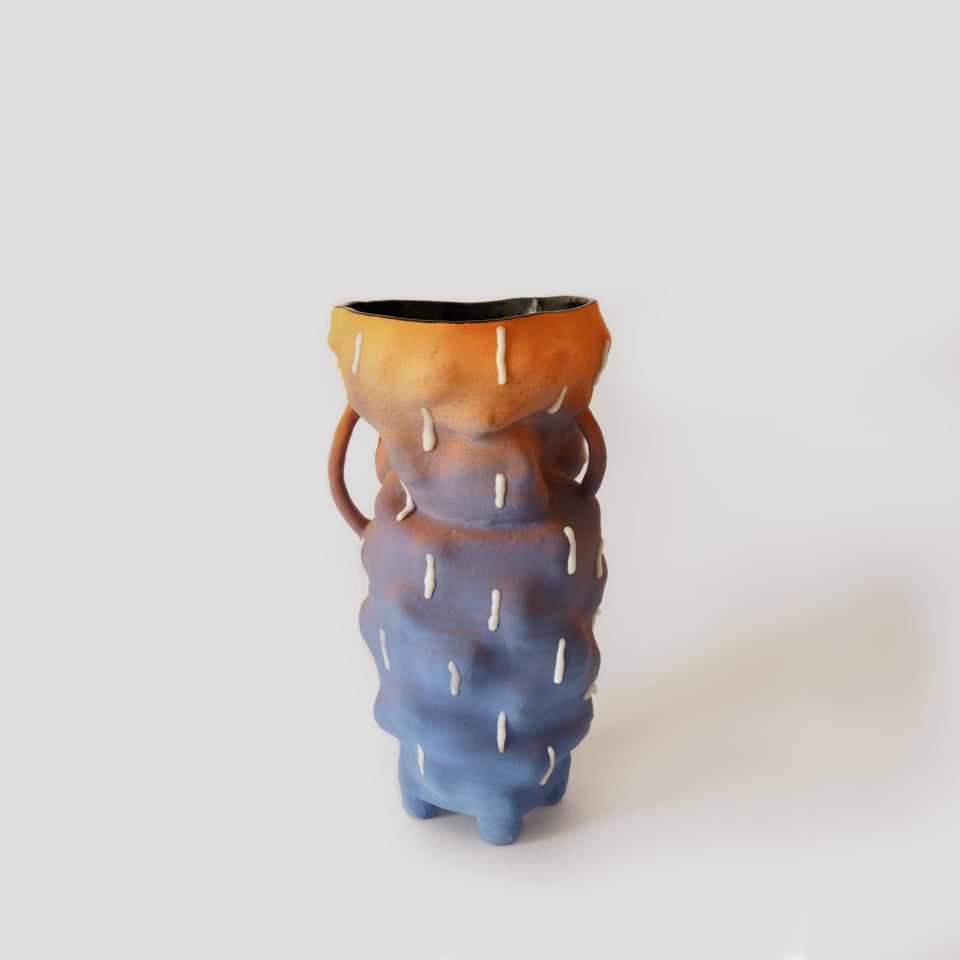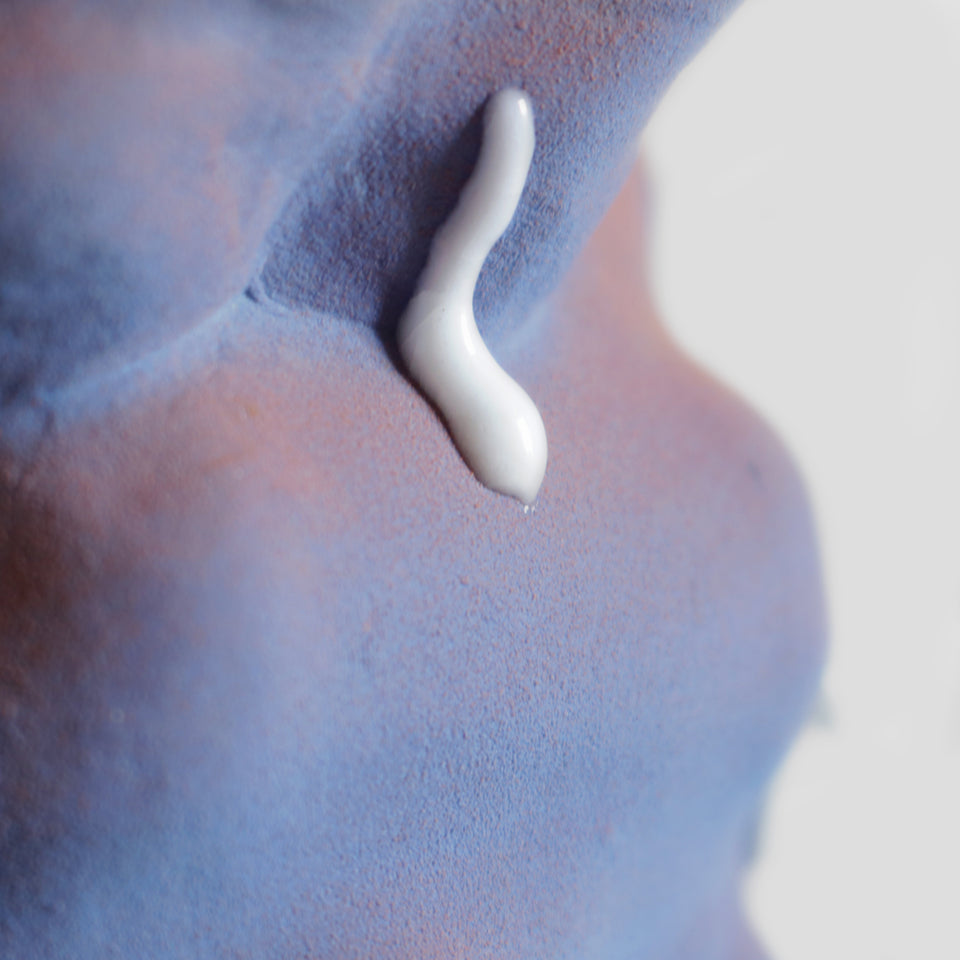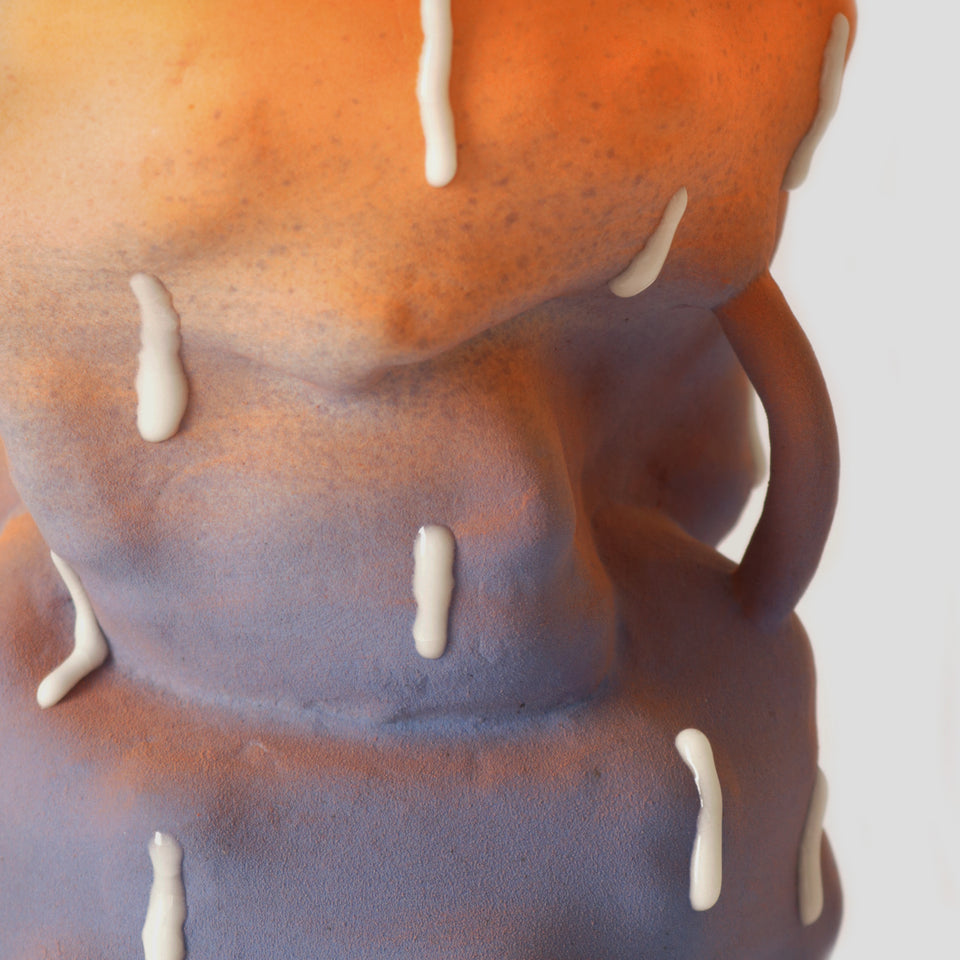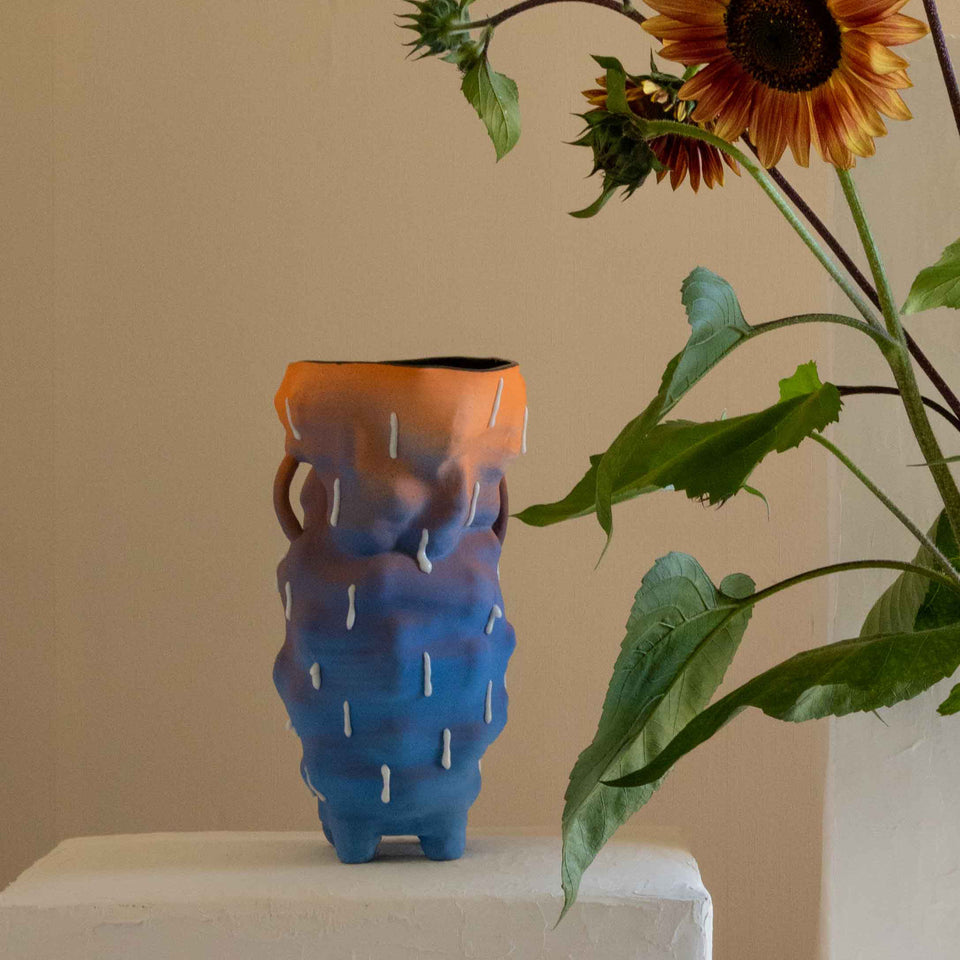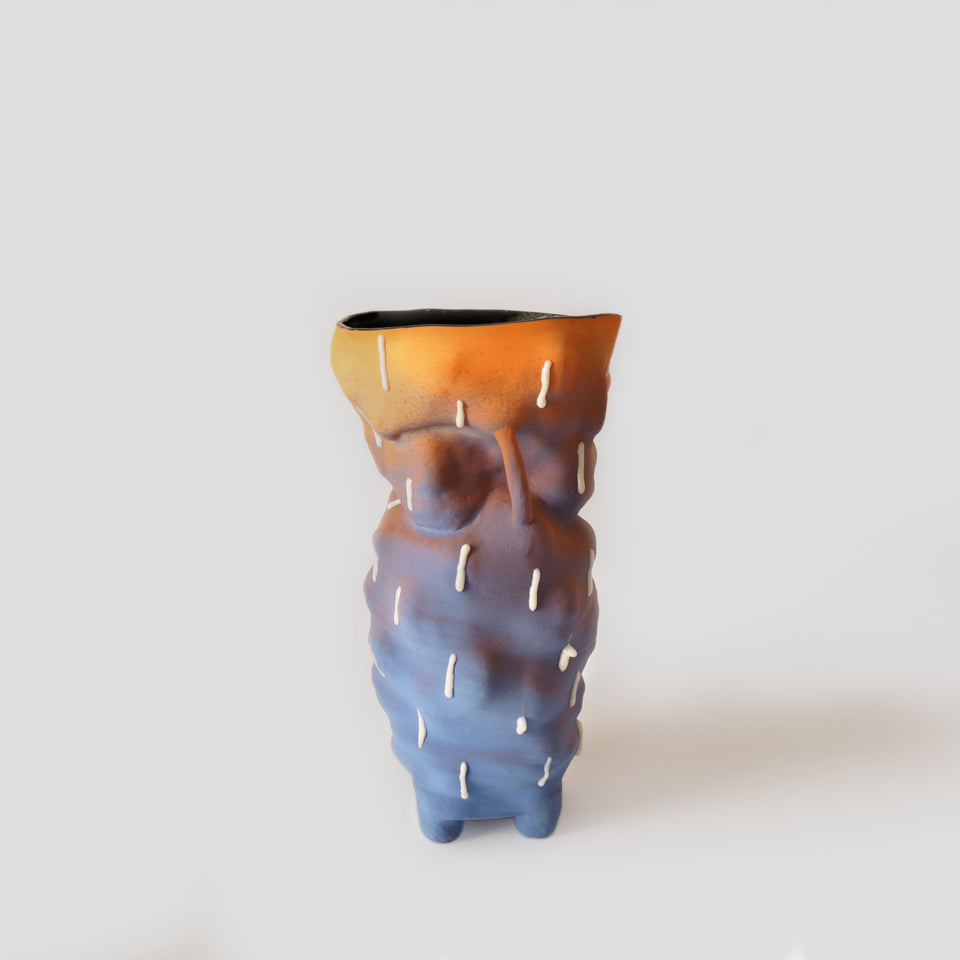 Vase Space Blueberry
Unique glazed Porcelain piece, turned and hand modeled by the French ceramist Victor Alarçon.
Admirable work on glaze and colors, this piece was first modeled on potter wheel then shaped by hand. This Space Blueberry is so fascinating!
After graduating from a ceramics DMA, he began working with traditional potter's wheel with Jean-Nicolas Gérard. Then starts a training course at the Maison de la Céramique de Dieulefit where he will develop new colored ranges and deconstruct his shapes. Then learning with Brigitte Pénicaud, henow lives and works in Burgundy, near Cluny.

DIMENSIONS : Ø 19 cm, H 30 cm

TECHNIQUE: Wheel and Hand-built

MATERIAL: Porcelain

GLAZE: Gradient matt glaze orange to blue - drops of white glossy glaze

Carefully wash and rinse after using. The interior is sealed with glaze but please avoid to display this vase on fragile and unprotected surface.