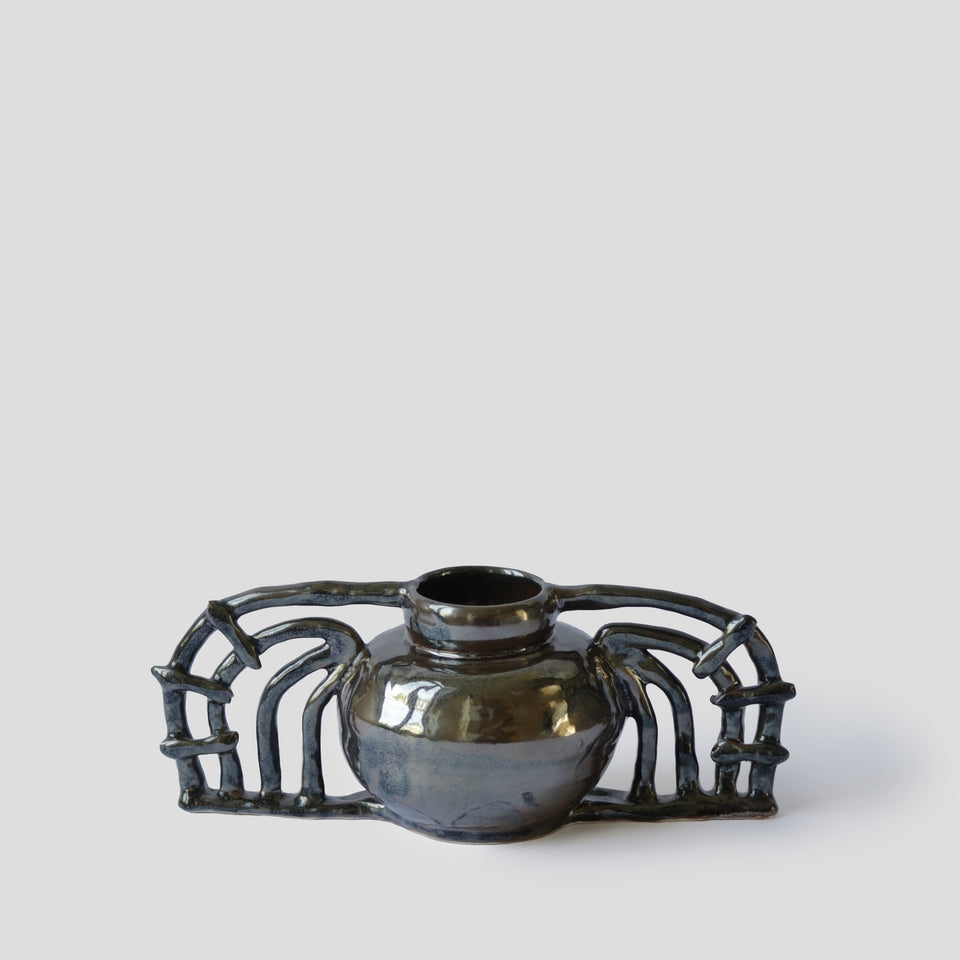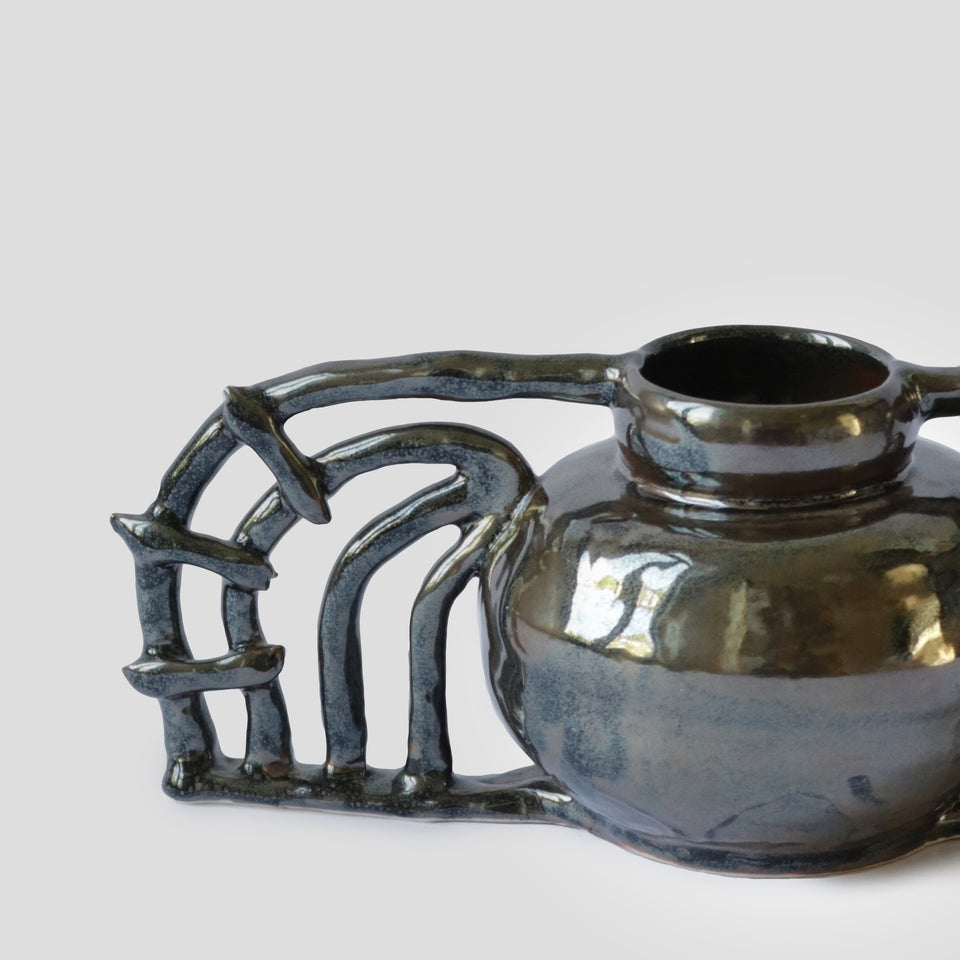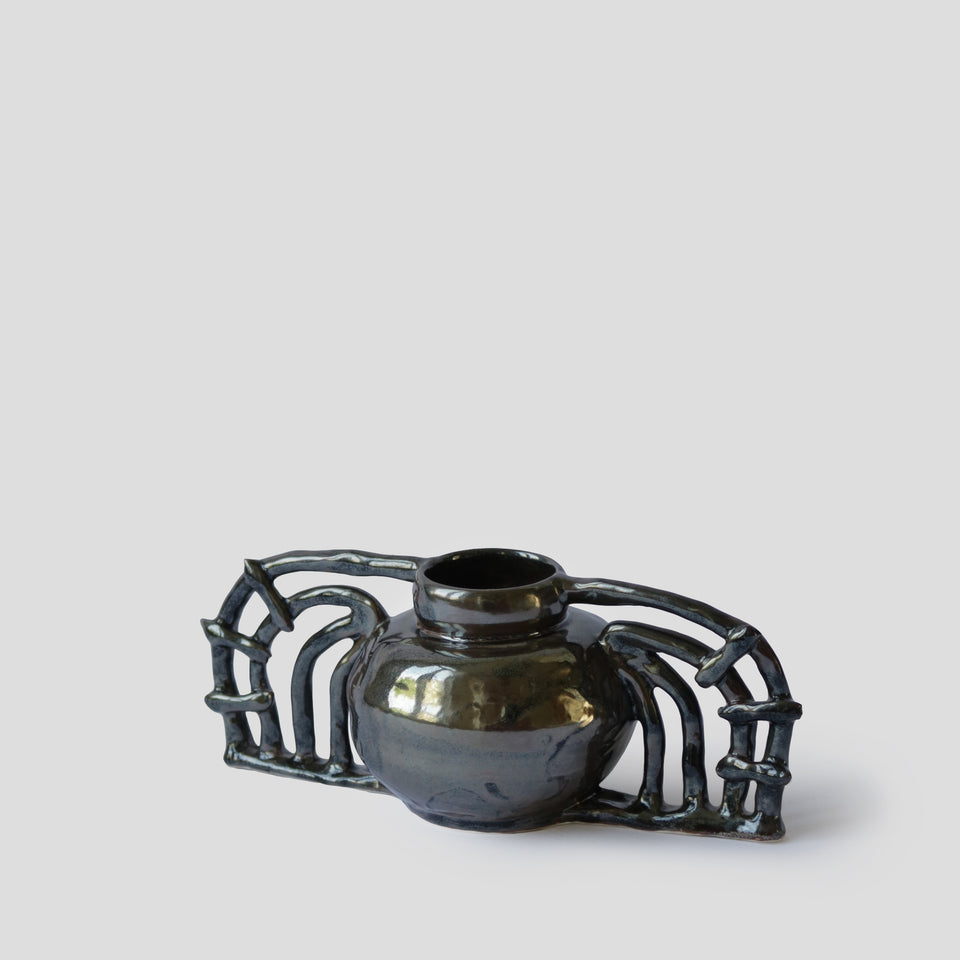 Platine Vase "A little bit like Tutankhamun"
Glazed porcelain piece, hand-thrown and hand-built by the French ceramicist Nitsa Meletopoulos.
A little bit like Tutankhamun is a series of porcelain vases inspired by the alabaster vases from Tutankhamun's tomb. They undulate between designer pieces and spare board game pieces. The vases are hand thrown in porcelain and adorned with framing handles in paper porcelain.
" Working with clay and fire is like playing to create stones while having a dinner party. Mix mud and glass to create almost eternal shapes. It also means working in a very particular relationship to time, with pauses that require patience. I love being dominated by clay, working with clay always brings something new."
DIMENSIONS: H 7 cm W 18 cm

TECHNIQUE: Hand thrown and hand-built
MATERIAL: Porcelain
GLAZE: Platine glaze with multiple shades

This piece can contain fresh flowers. Gently cleanse and rinse after use. Avoid placing it on a fragile surface.