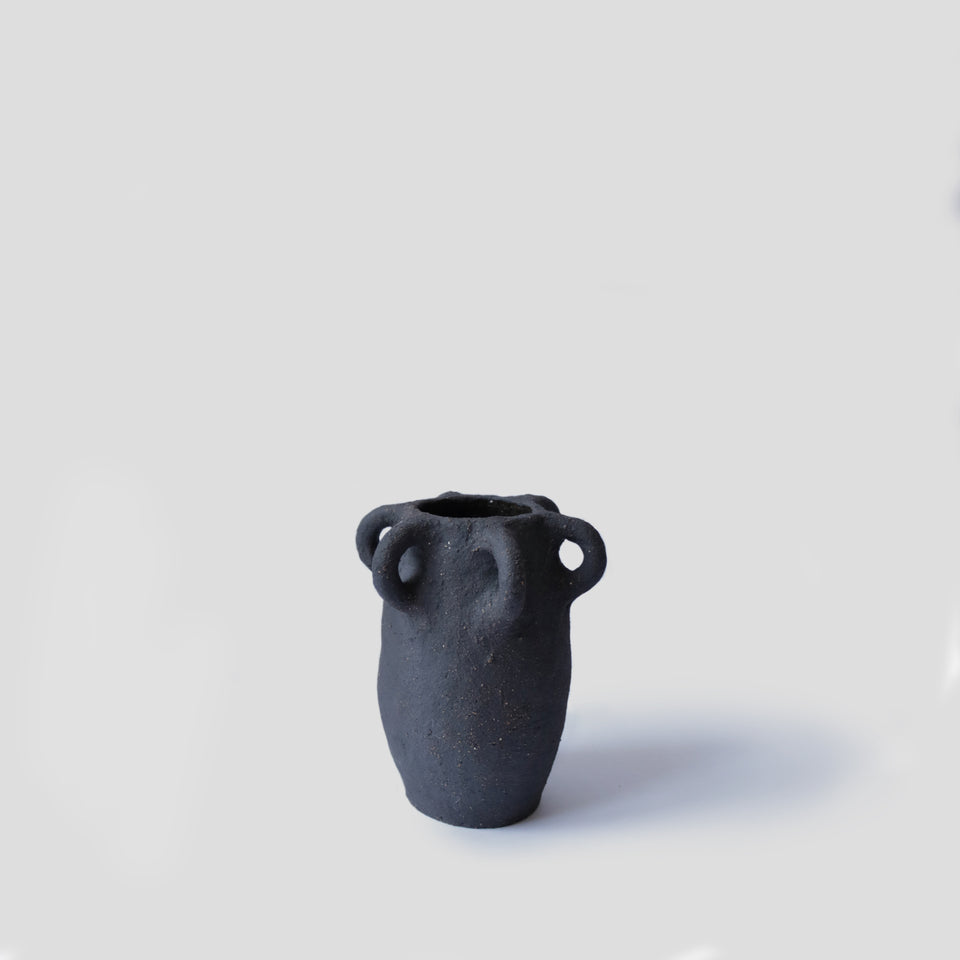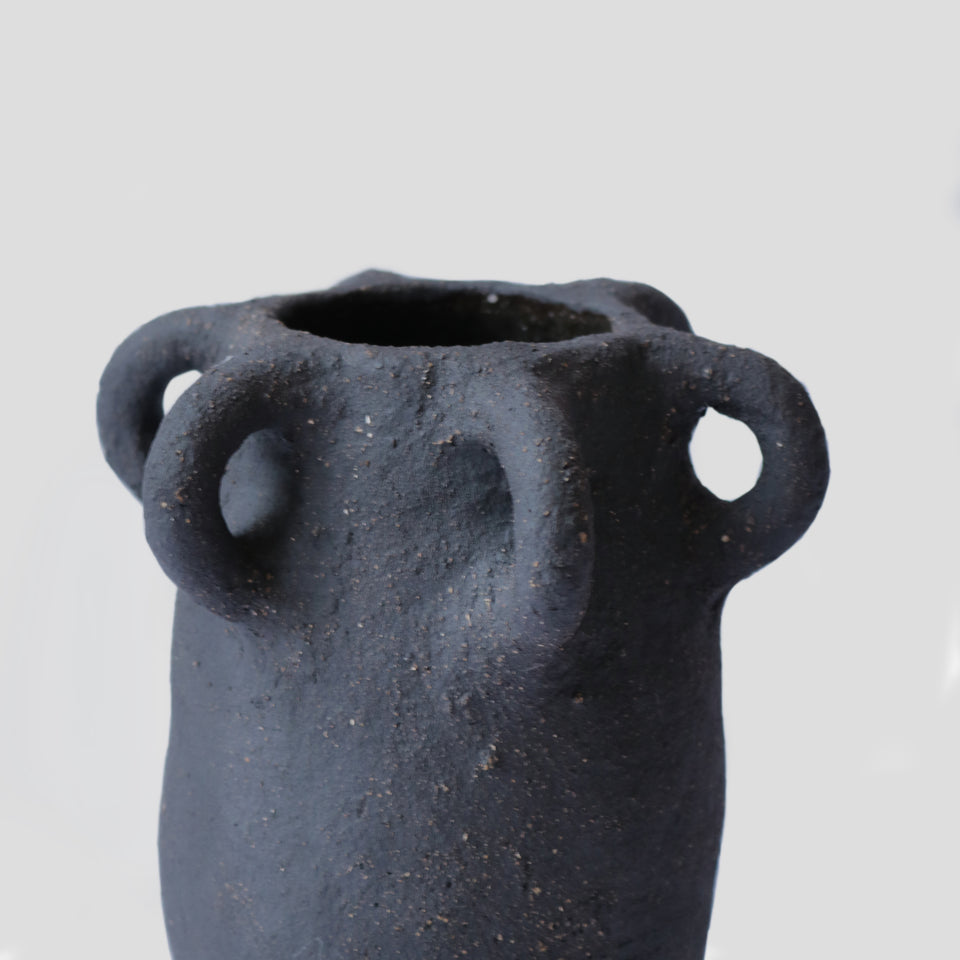 6 handles Black Vase
by simoneloo
Unique piece, hand-built by simoneloo
Lou Thomas is a young ceramist who works in Montreuil. She recently completed a residency in Oaxaca, Mexico, where she was able to perfect her technique and develop her vocabulary of forms with the "Maestras", Mexican women artisans who fascinate her. TheMexican series of which this piece is a part is very imbued with the codes and know-how that she learned there.
"I lived between land and sea, with the nearby mountain. I harvested wild land. I started a process of plastic research, inspired by local crafts, from the surrounding nature, and I was able to make a number of prototypes which today can be found in my collections."
DIMENSIONS: L 14 cmH 17 cm

TECHNIQUE: Hand-built
MATERIAL: Black textured sandstone

GLAZE: Glazed inside

This piece can contain fresh flowers. Gently cleanse and rinse after use. Avoid placing it on a fragile surface.
IMPORTANT
Given its size, this vase is not delivered in a custom-made wooden case