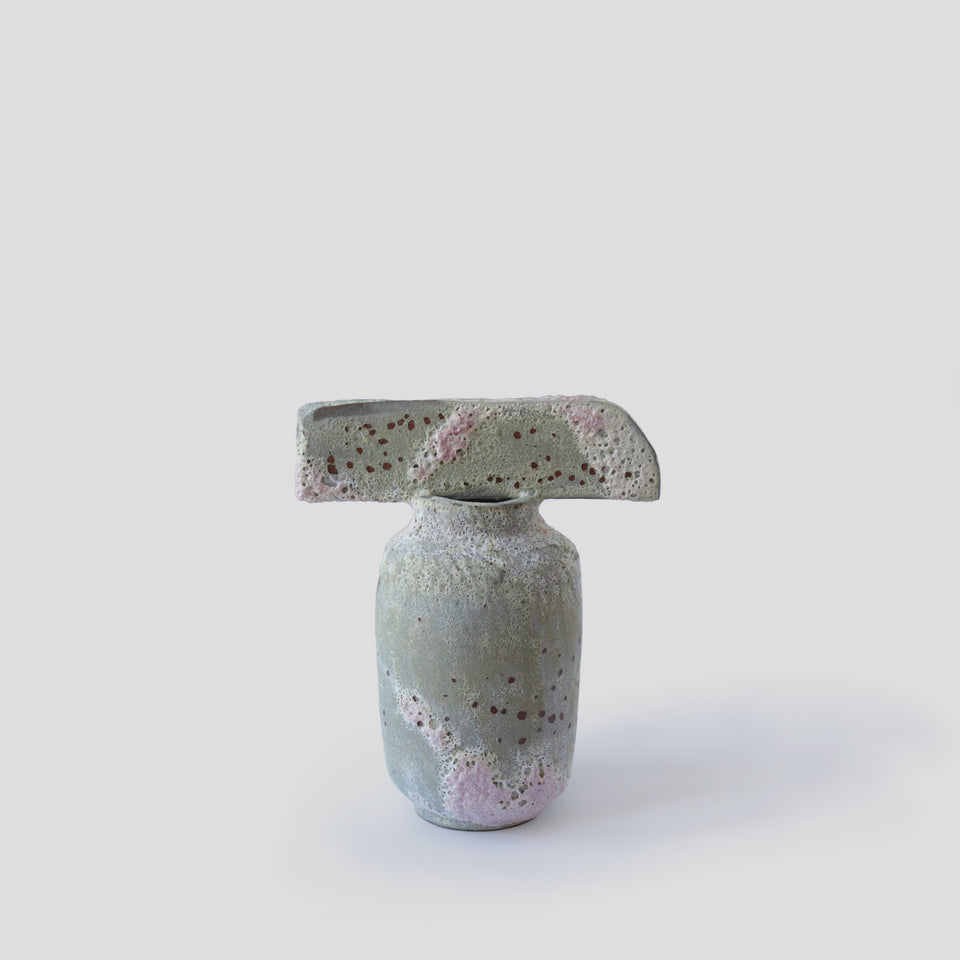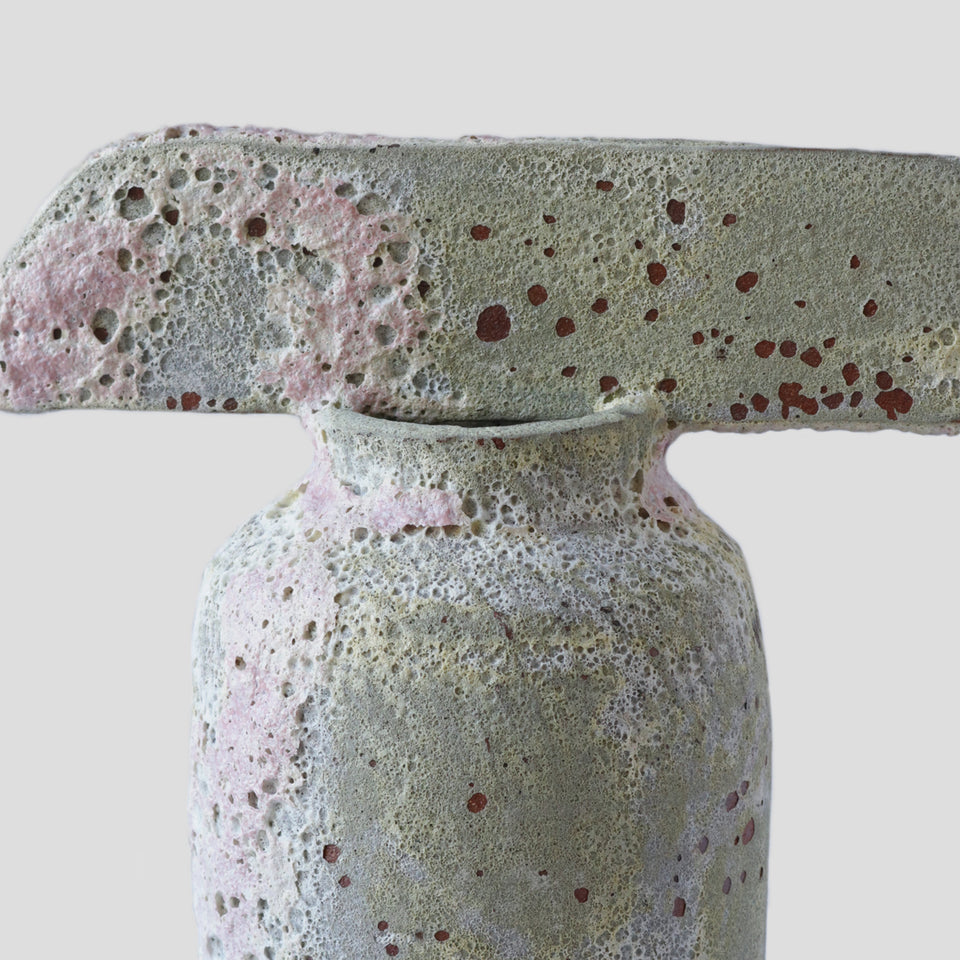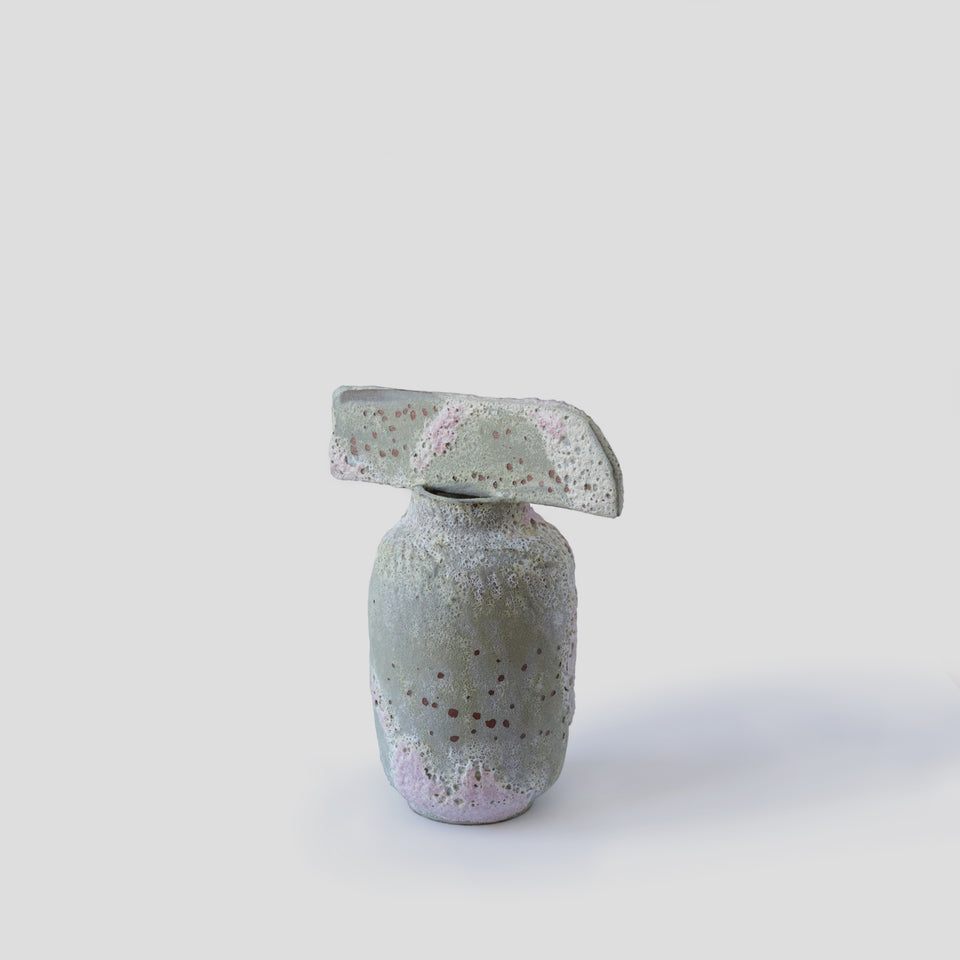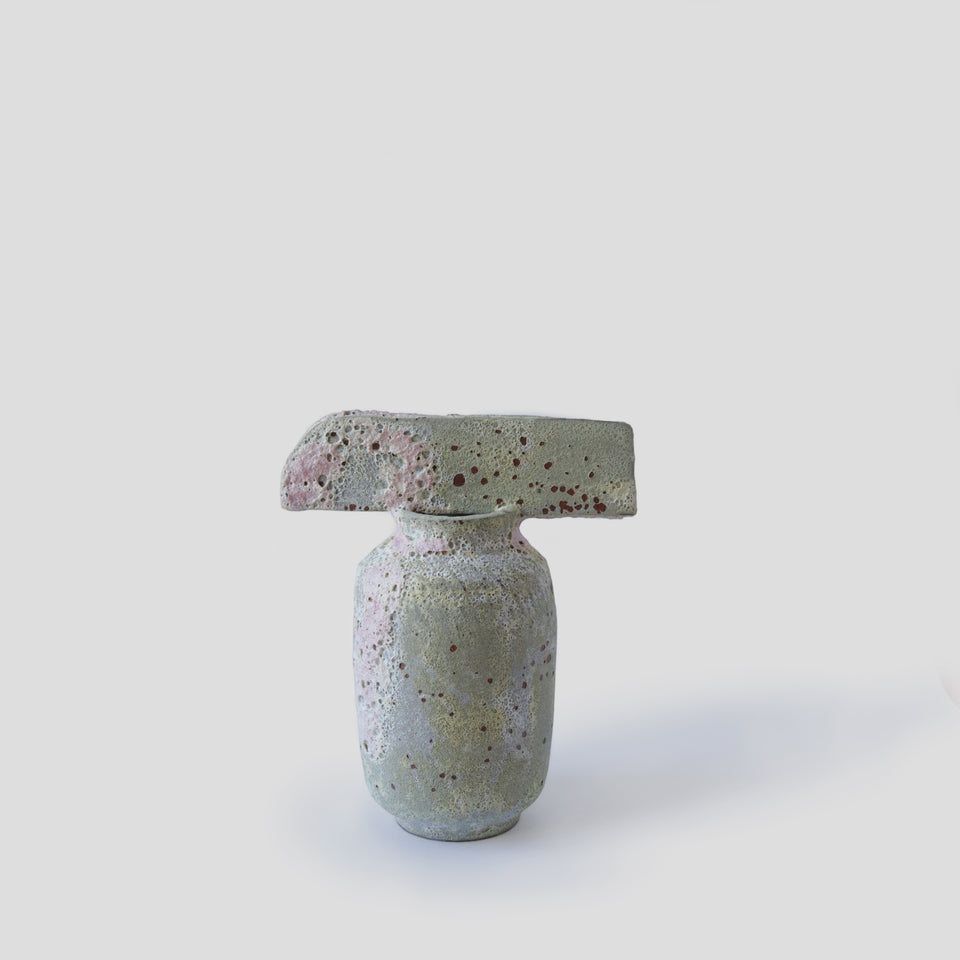 Vase Lost Abstractions 9
by Moïo Studio
Unique glazed stoneware piece, hand-thrown hand-modeled by Maia Beyrouti in her atelier in Berlin, for Moïo Studio.
Admirable work on stacking larger vertical parts on top of the vessels. This series was created exclusively for Volume Ceramics.
The very textured surface creates a very organic aspect, almost like they just emerged from the depths...

DIMENSIONS: H 27 cm W 23 cm
TECHNIQUE: Wheel and Hand-built
MATERIAL: Stoneware
GLAZE: Pale green with pink shades and multiple shades

Carefully wash with mild soap and your hands and rinse after using. The interior is sealed with glaze but please avoid to display this vase on fragile and unprotected surface. Do not leave soaking in water. Sensitive to temperature shocks. Not food safe.