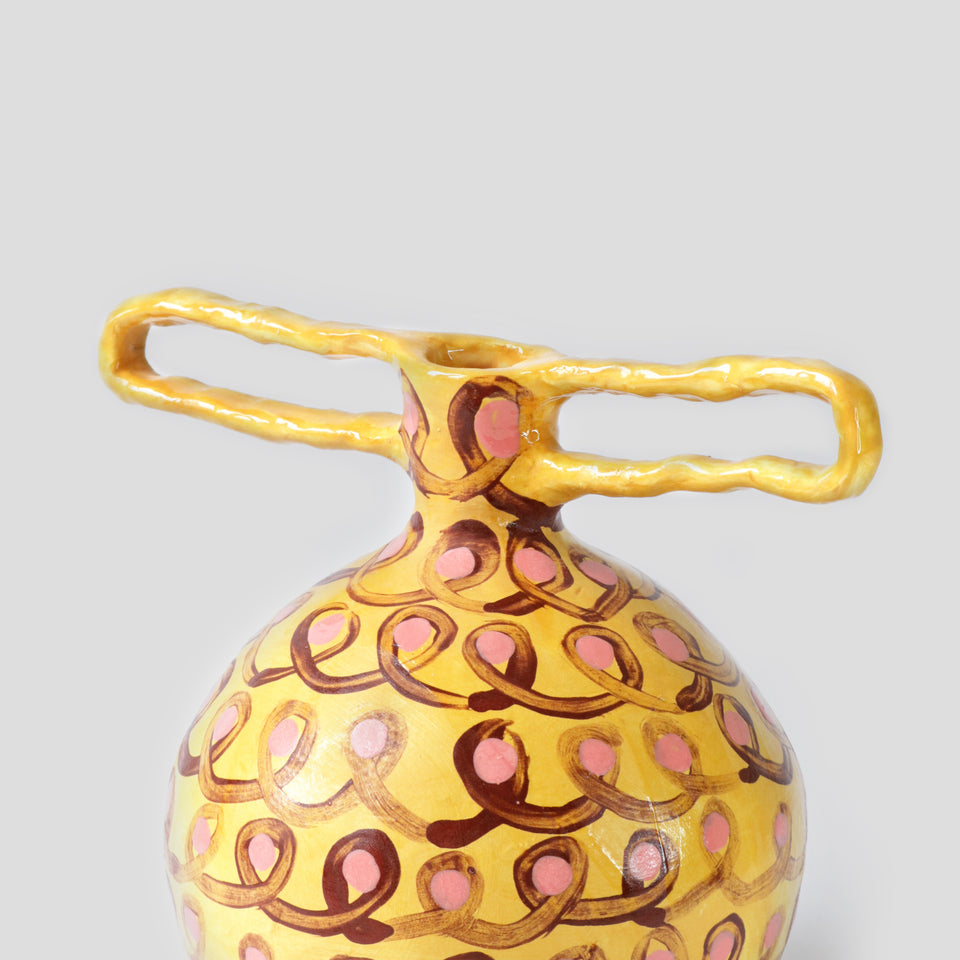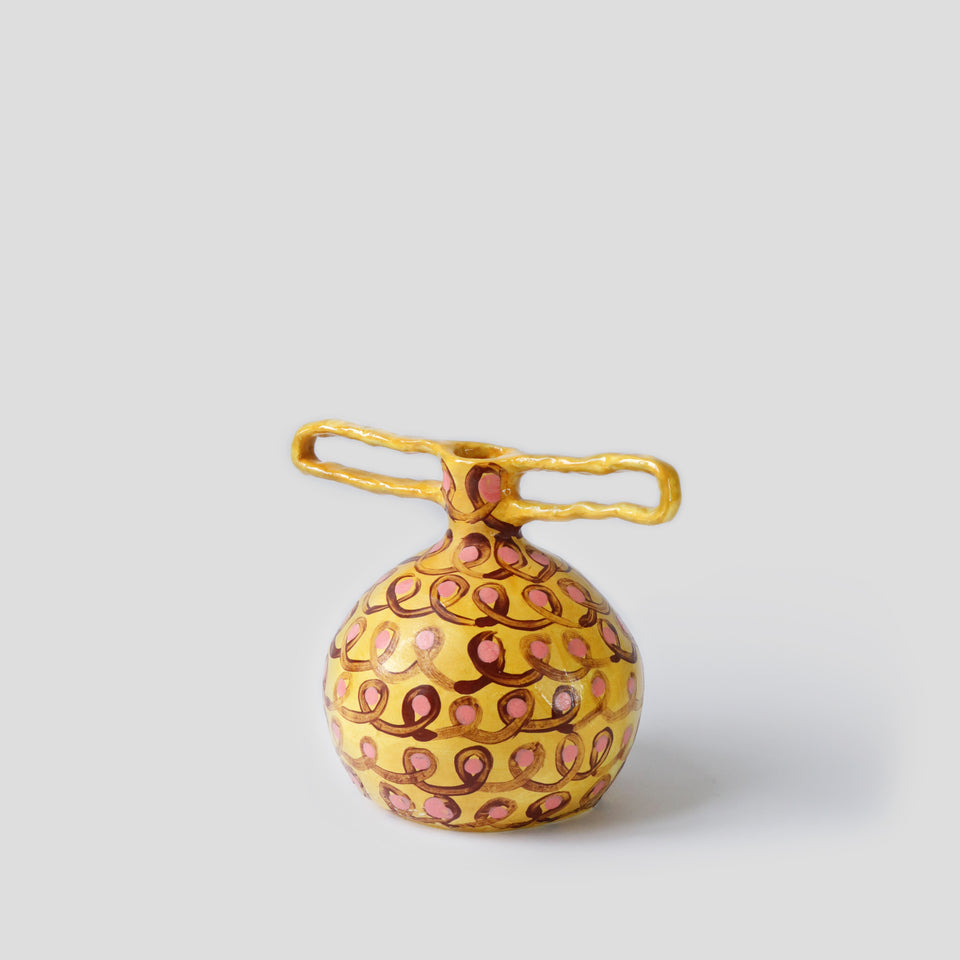 Buttercup Vase
Sculptural vase - unique piece, hand-built by Xanthe Somers
This loop pattern piece was created by Zimbabwean artist Xanthe Somers.
"I like everything I make to have texture, materiality is important to me - whether this is through layered colour, chunky clay, building techniques or brushstrokes."
DIMENSIONS: W 29 cm H 23 cm

TECHNIQUE: Hand-built
MATERIAL: Sandstone

GLAZE : Buttercup glaze with brown and pink hand-painted pattern

This piece is glazed inside and could therefore contain flowers;Gently cleanse and rinse after use. Avoid placing it on a fragile surface.