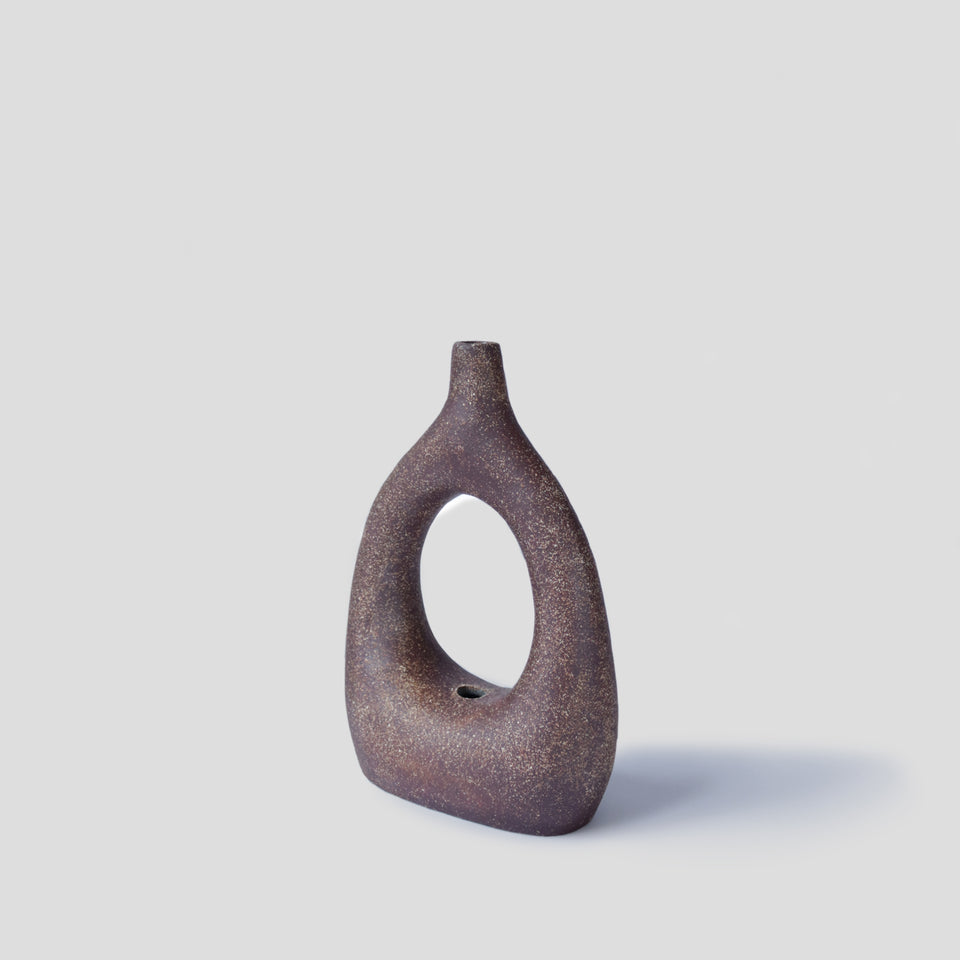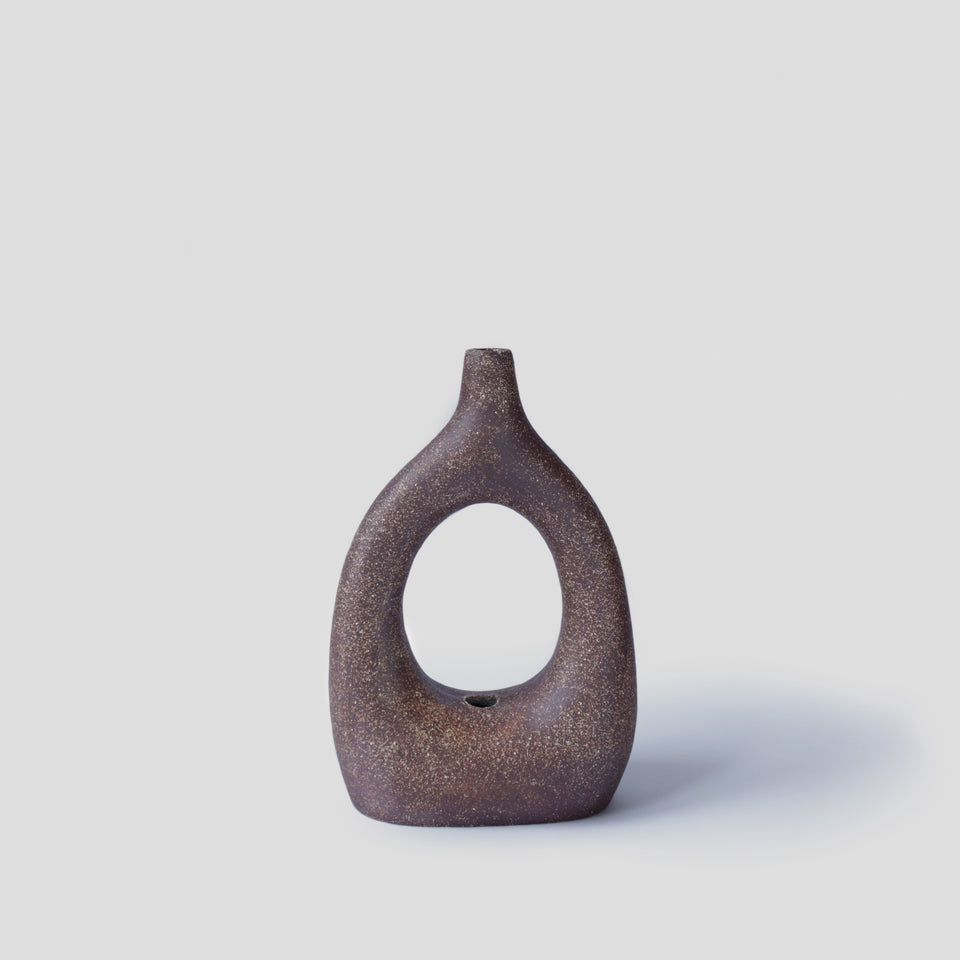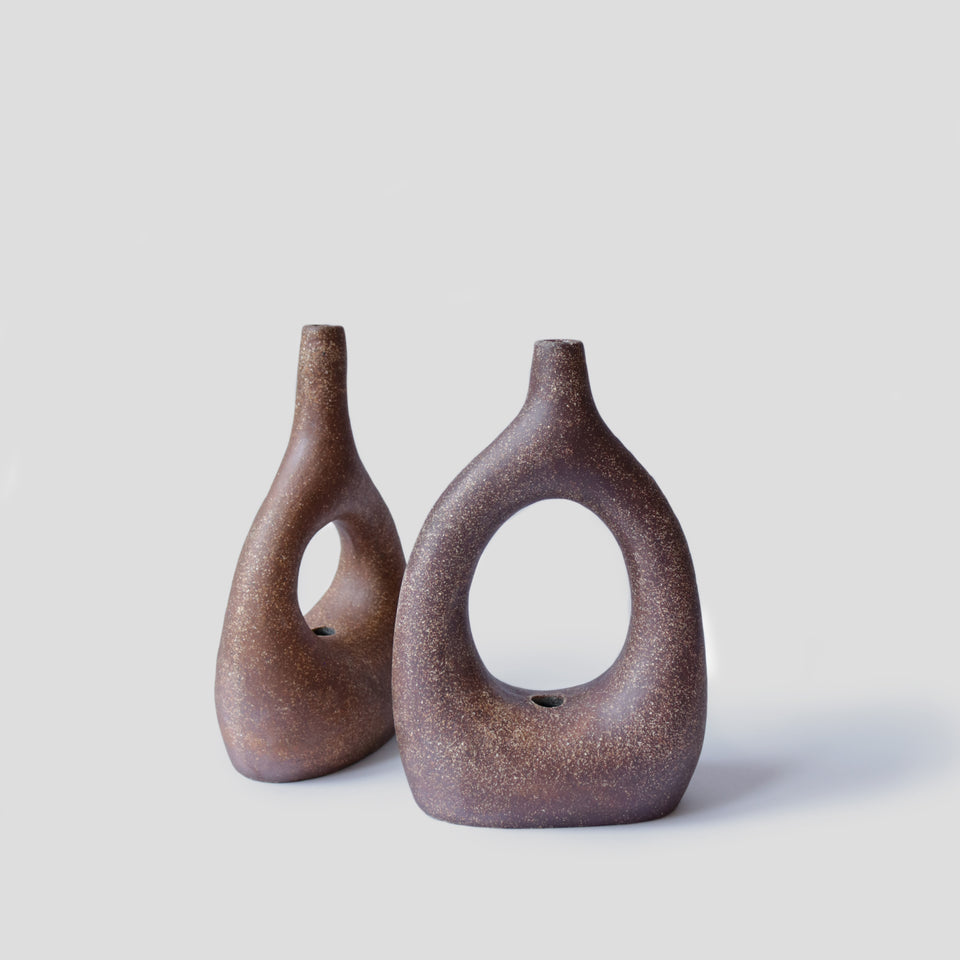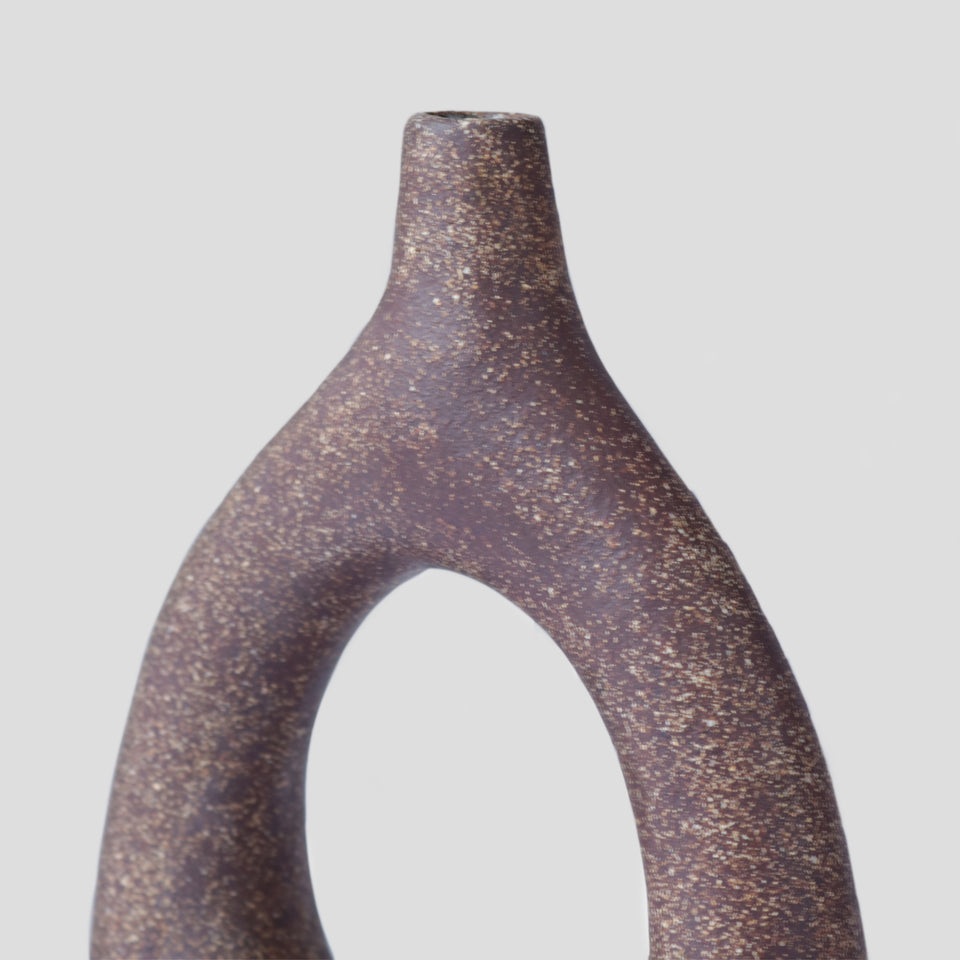 Holos Vase #7 Dark brown
by Viv Lee
Reduction fired stoneware vessel, handmade by artist Viv Lee, in her studio in Glasgow, Scotland.

Viv Lee is fascinated by the diversity of human forms. Instead of seeking perfection and perfect symmetry, she admires and searches for irregularities and asymmetries present in nature.
Each of their pieces is unique, playing with the irregularities and the randomness that can be offered by hand shaping, glazing and firing. Fascinated by Zen philosophy, Viv brings her practice of ceramics closer to a form of meditation.

DIMENSIONS: H 24 cm

MEDIUM: Stoneware

GLAZE: Dark brown

Carefully wash and rinse after using. This piece is fully functional but please avoid to display this vase on fragile and unprotected surface.
Being handmade in very small batch, the texture and color may vary slightly from the picture.