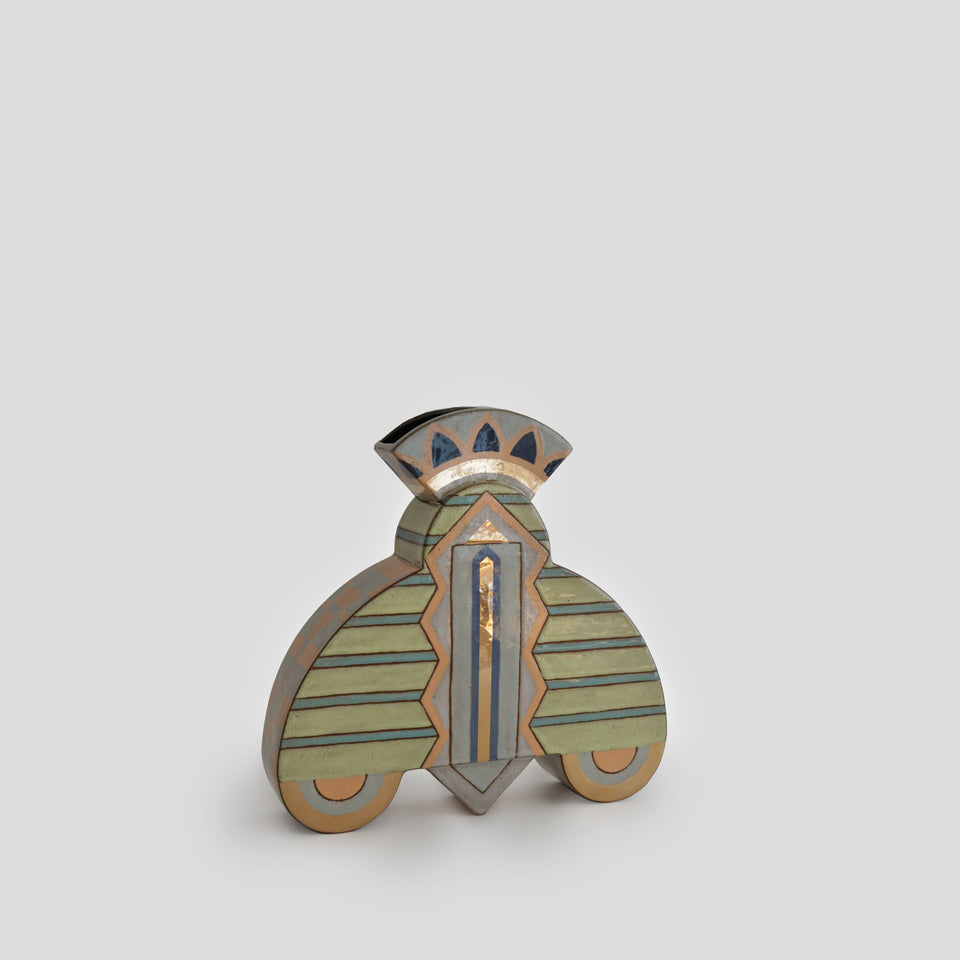 Deco Vase
by Julie Moon
Unique piece in glazed stoneware, hand built by the Canadian ceramicist Julie Moon.

Focused on geometrical patterns and colorful palettes, discover our new favorites by the Canadian Ceramicist. She lives and works in Toronto.

DIMENSIONS: W 27 cm

TECHNIQUE: Hand building

MEDIUM: Stoneware

Carefully wash and rinse after using. Please avoid to place it on a fragile surface.