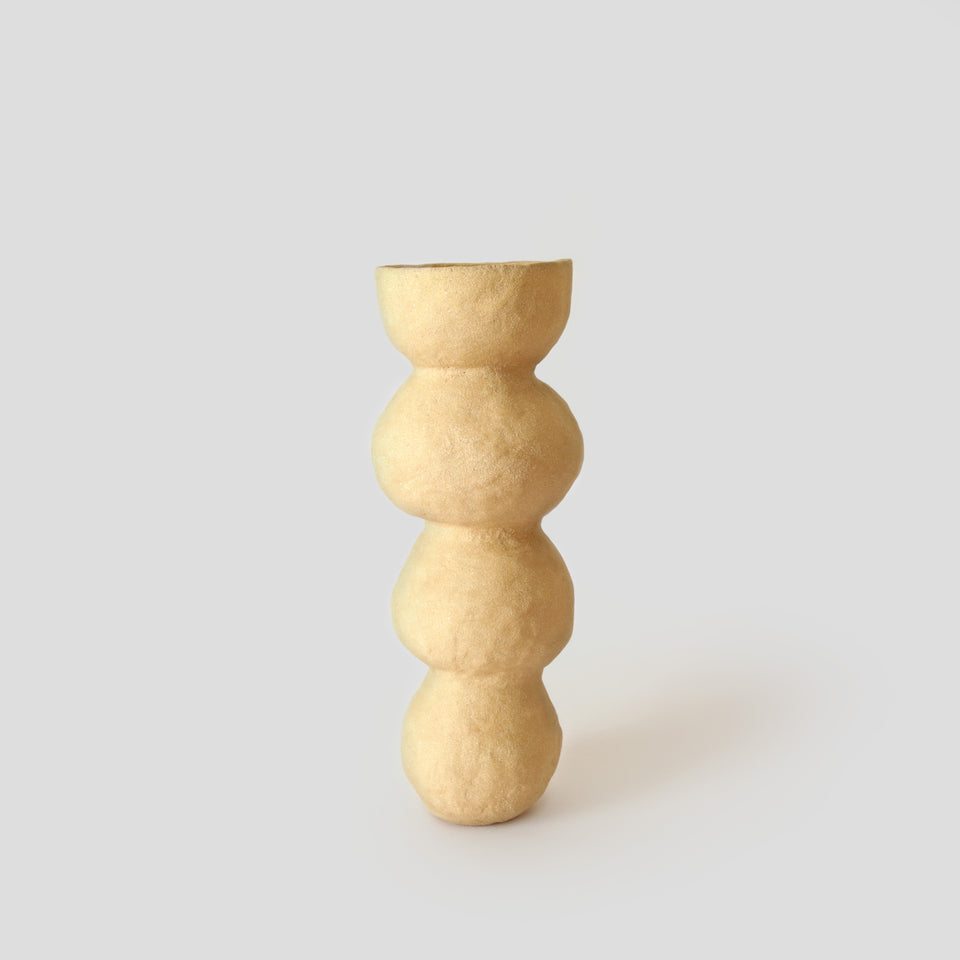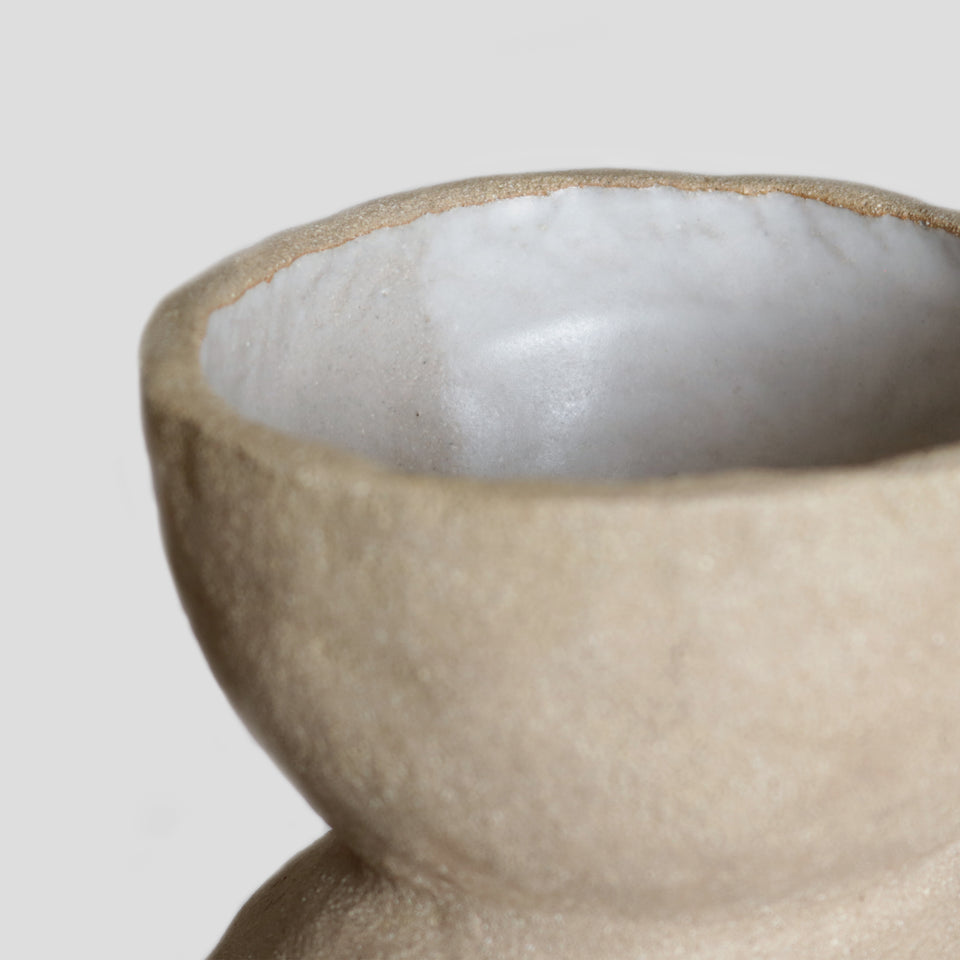 Vase Sand Bubbles
Unique piece modeled by hand by Rémi Bracquemond, exclusively for Volume Ceramics.
DIMENSIONS: H 31 cm
TECHNIQUE: Hand-built
MEDIUM: Beige sandstone

GLAZE: Sand and satin white interior
Gently cleanse and rinse after use. This part is enamelled inside to be waterproof but avoid placing it on an unprotected surface.