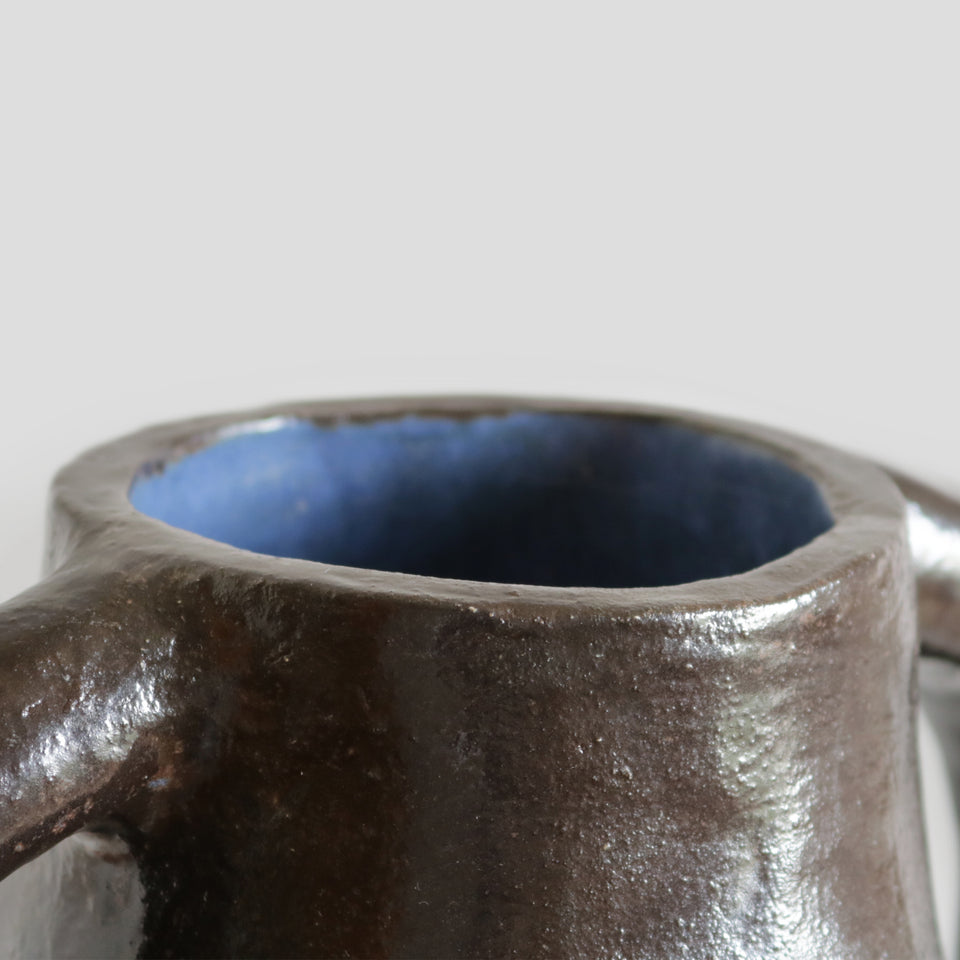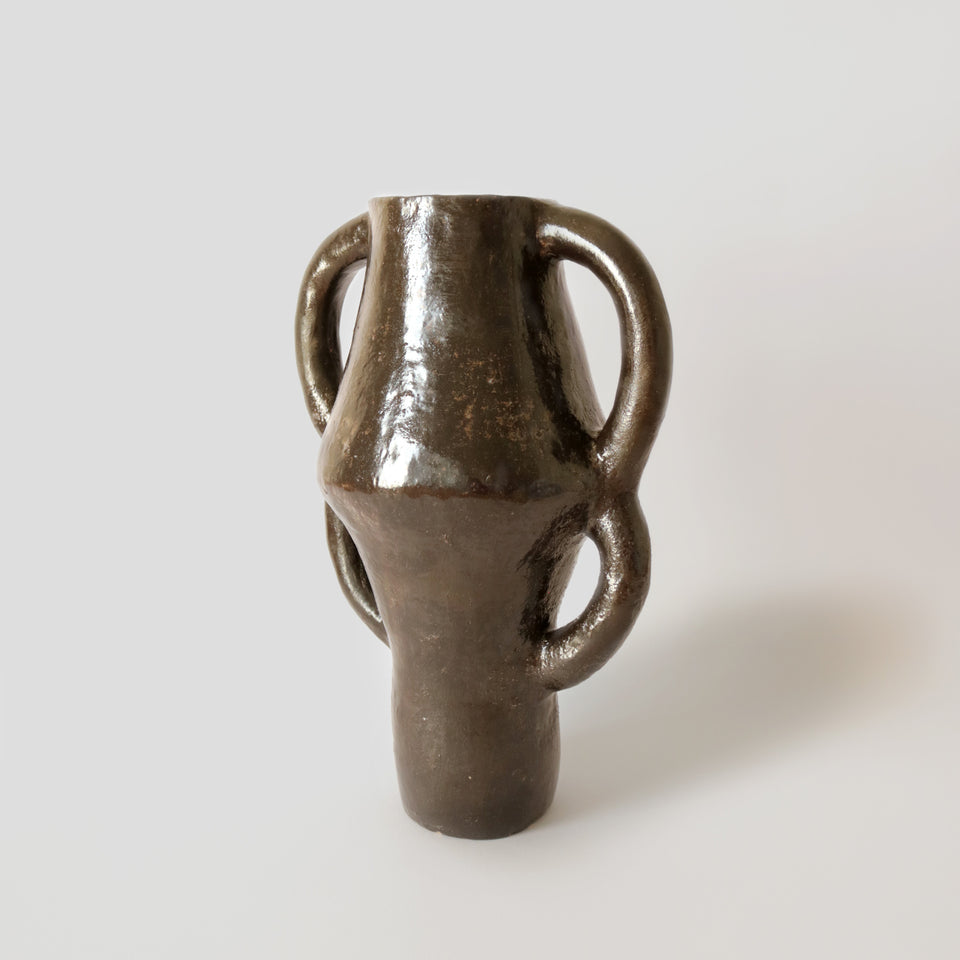 Vase Bretzel color truffle
Unique piece hand-built by Rémi Bracquemond, exclusively for Volume Ceramics.
This vase can be used in both sides, depending on the length of the stems and your desires!
DIMENSIONS: H 34 cm
TECHNIQUE: Hand-built
MEDIUM: Grey Stoneware

GLAZE: Truffle Black, Blue neck (see detail) and white inside
Carefully wash and rinse after using. The interior of this piece is sealed with a clear glaze but please avoid to display it on fragile and unprotected surface.