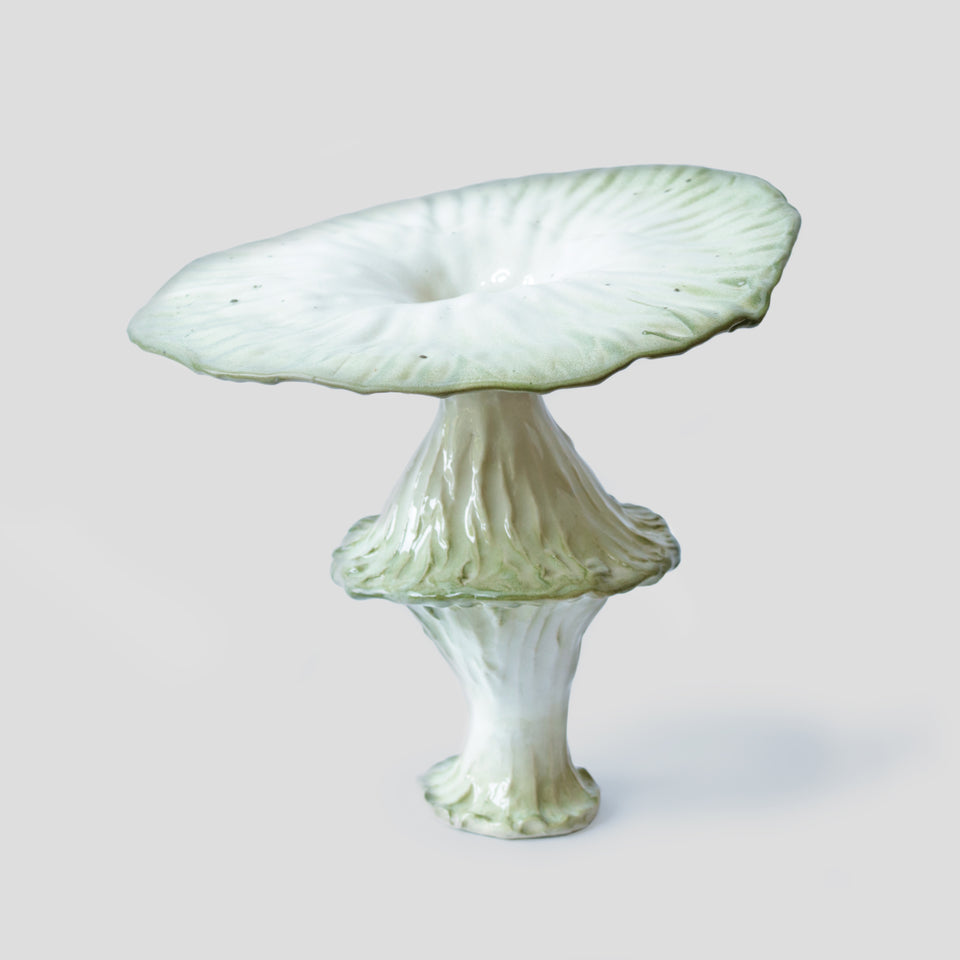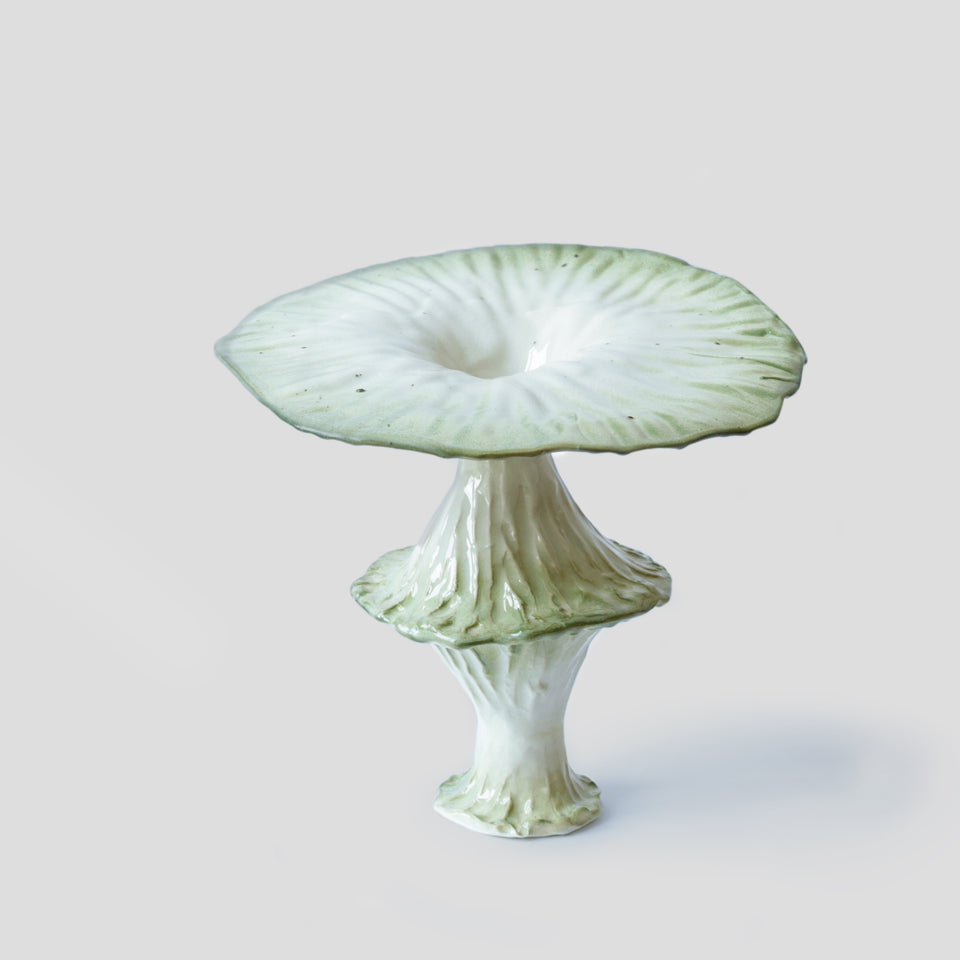 Vase Blowing Spore
Glazed porcelain piece, hand-built and assembled by the French ceramicist Nitsa Meletopoulos.

"Blowing spore was picked from the forest. He bends slowly to whisper his mucilages. This vase is an assembly of forms in cast porcelain, glazed like a gradient of moss."


DIMENSIONS: H 24 cm L 27 cm

TECHNIQUE: Hand thrown and hand-building

MATERIAL: Porcelain

GLAZE: Gradient white to green

Gently cleanse and rinse after use. Avoid placing it on a fragile surface.