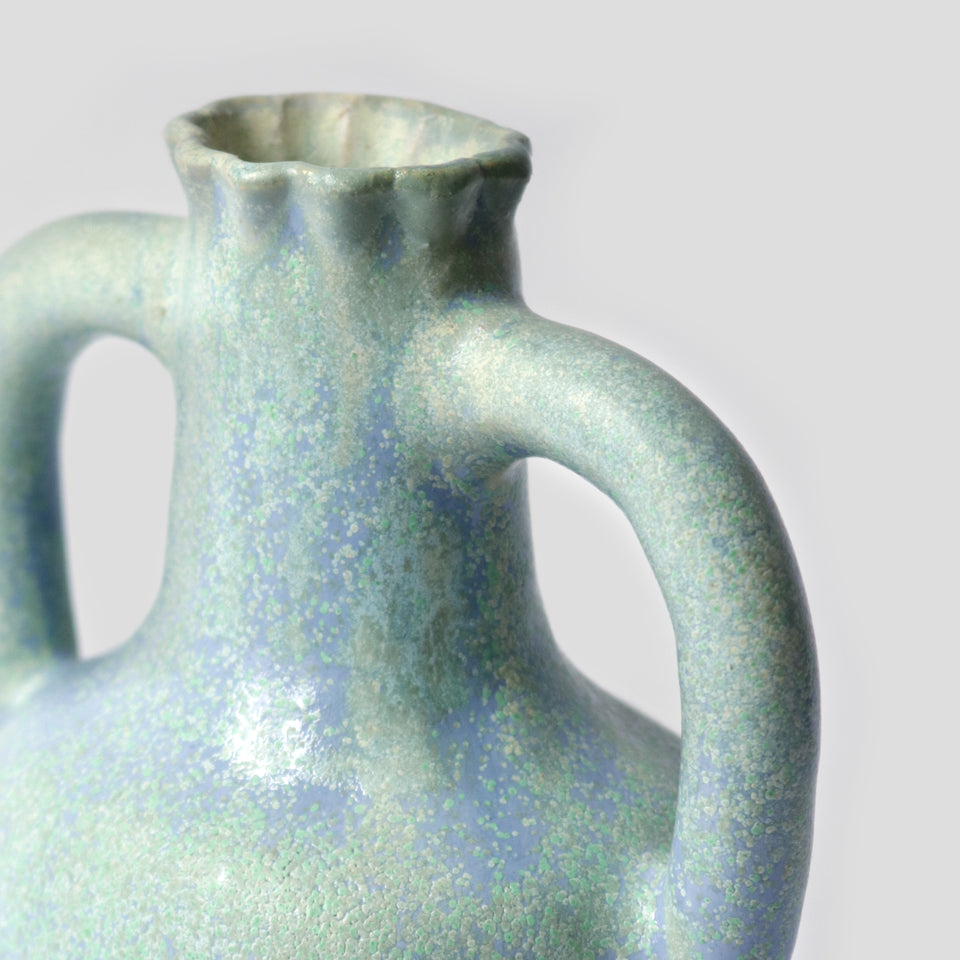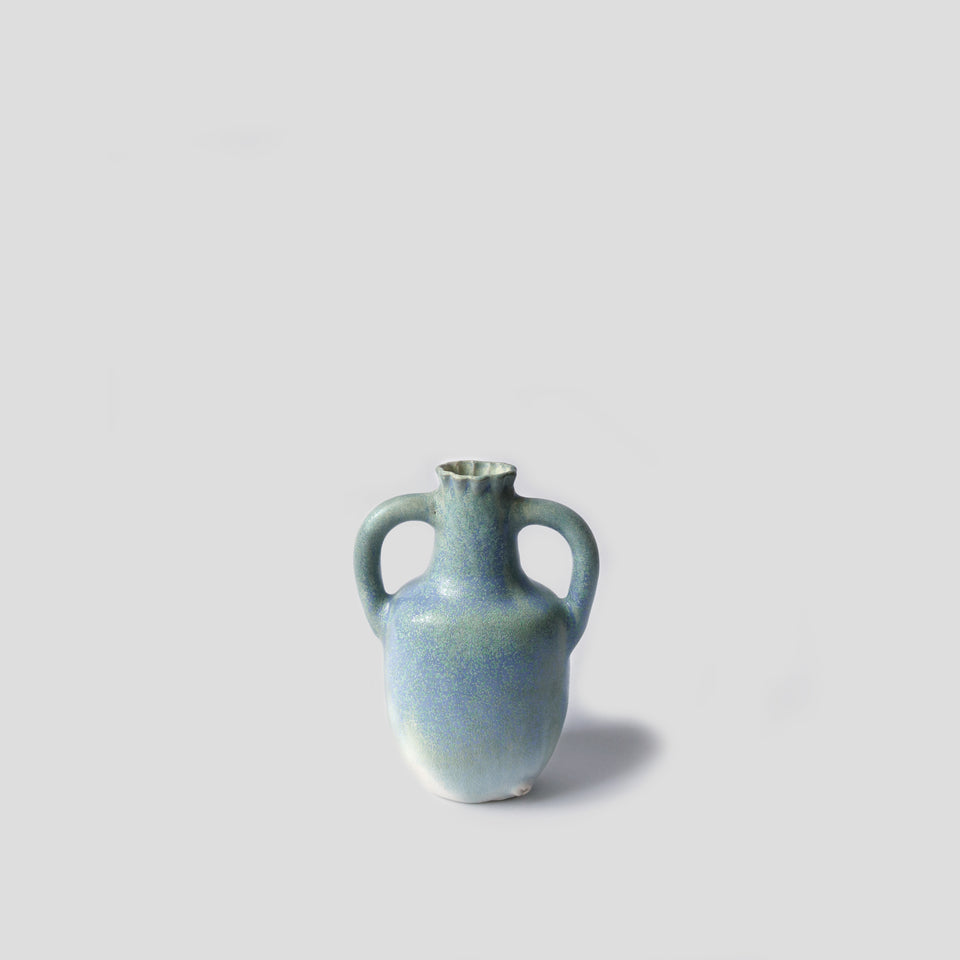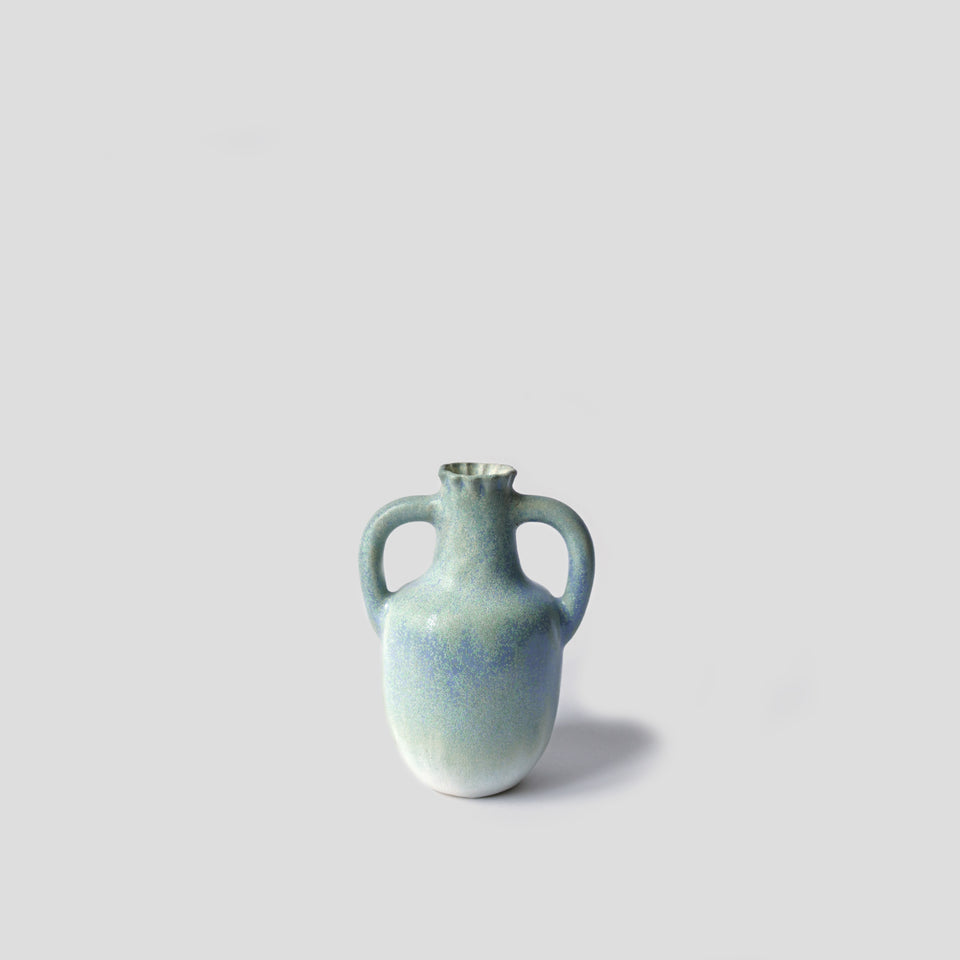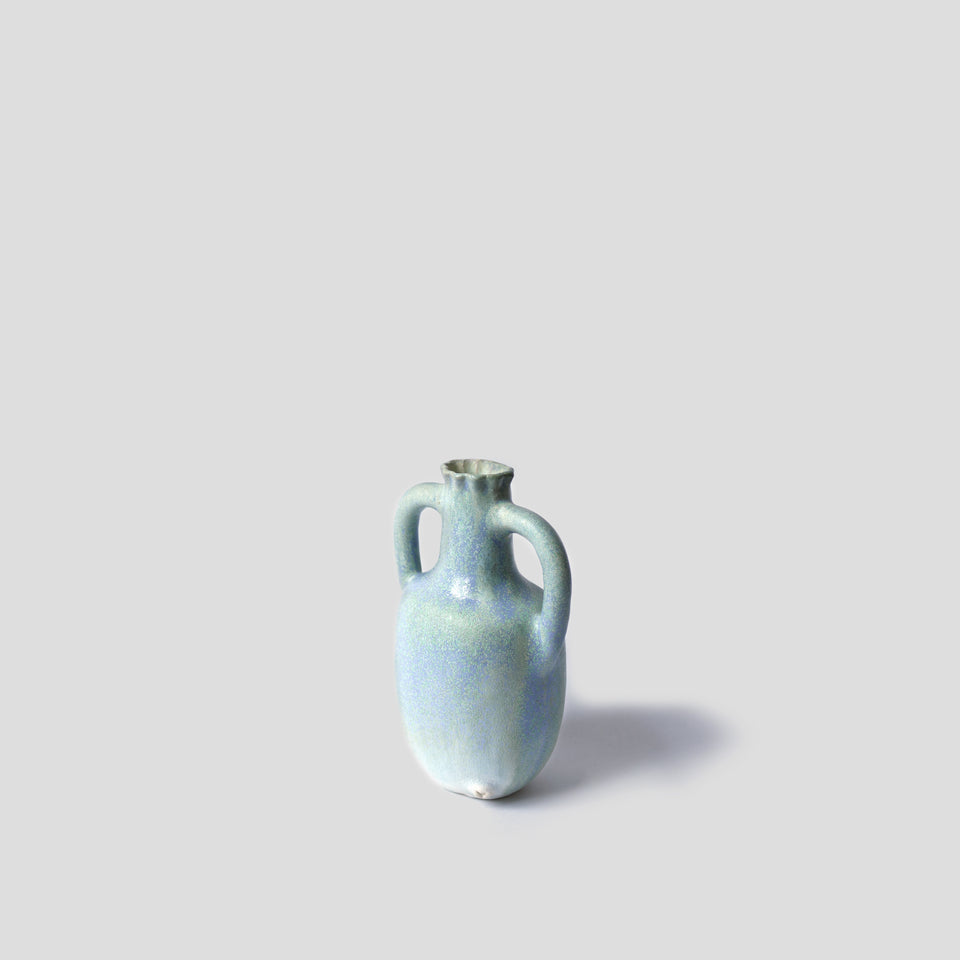 Light blue vase
by Yoko Nishida
Hand-built by Yoko Nishida
Based in Tajimi near Nagoya, this Japanese ceramist draws her inspiration from flowers, textiles and Japanese art.Her work is very poetic and floral.
"My favorite subject is the flower. I am fascinated by their ephemeral side and take pleasure in transcribing them in ceramic, playing with all the complexity offered by glazes"
DIMENSIONS:H 15 cm

TECHNIQUE: hand-built
MATERIAL: Sandstone

GLAZE: Light blue with effects

Carefully wash and rinse after using. This piece is fully functional but please avoid to display this vase on fragile and unprotected surface.