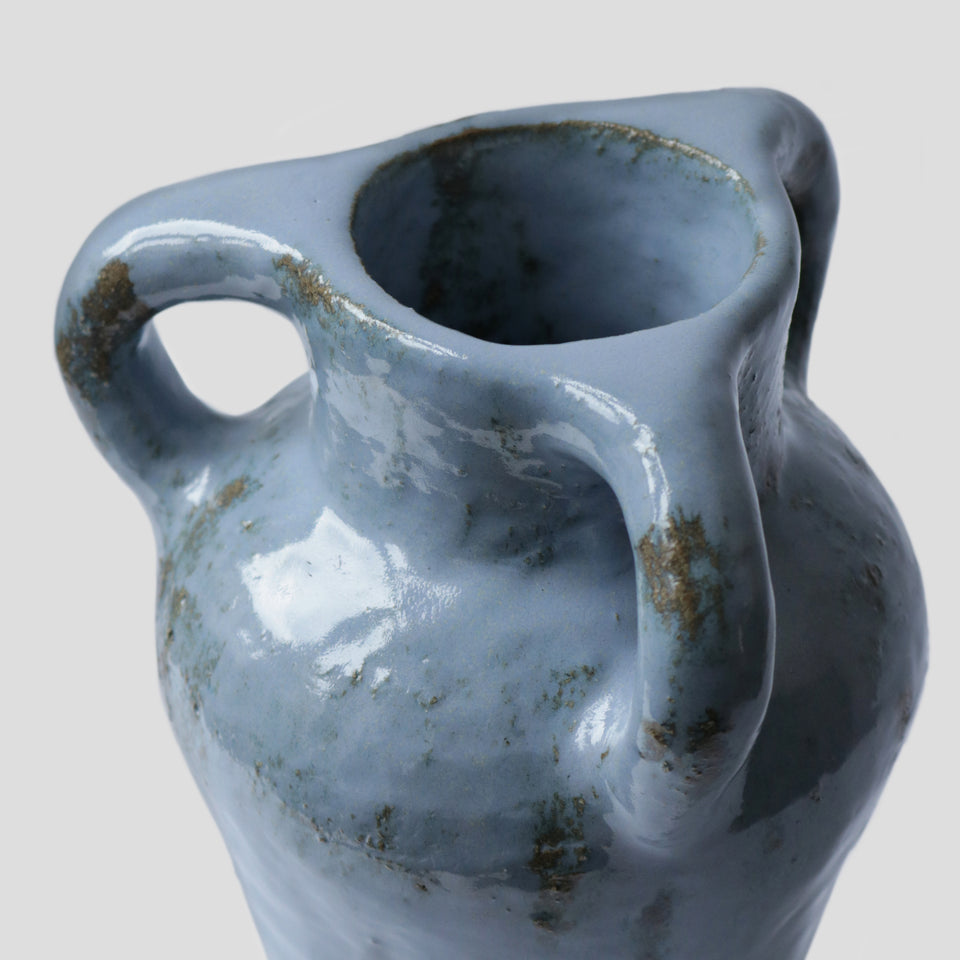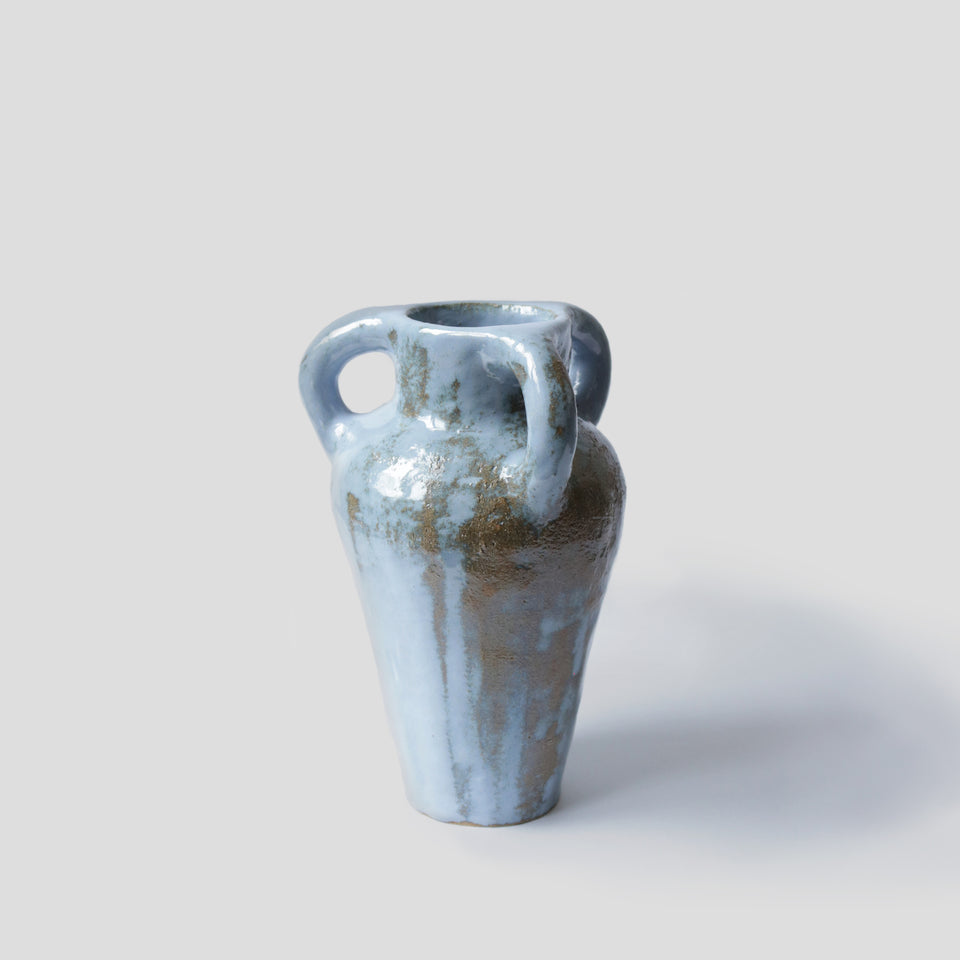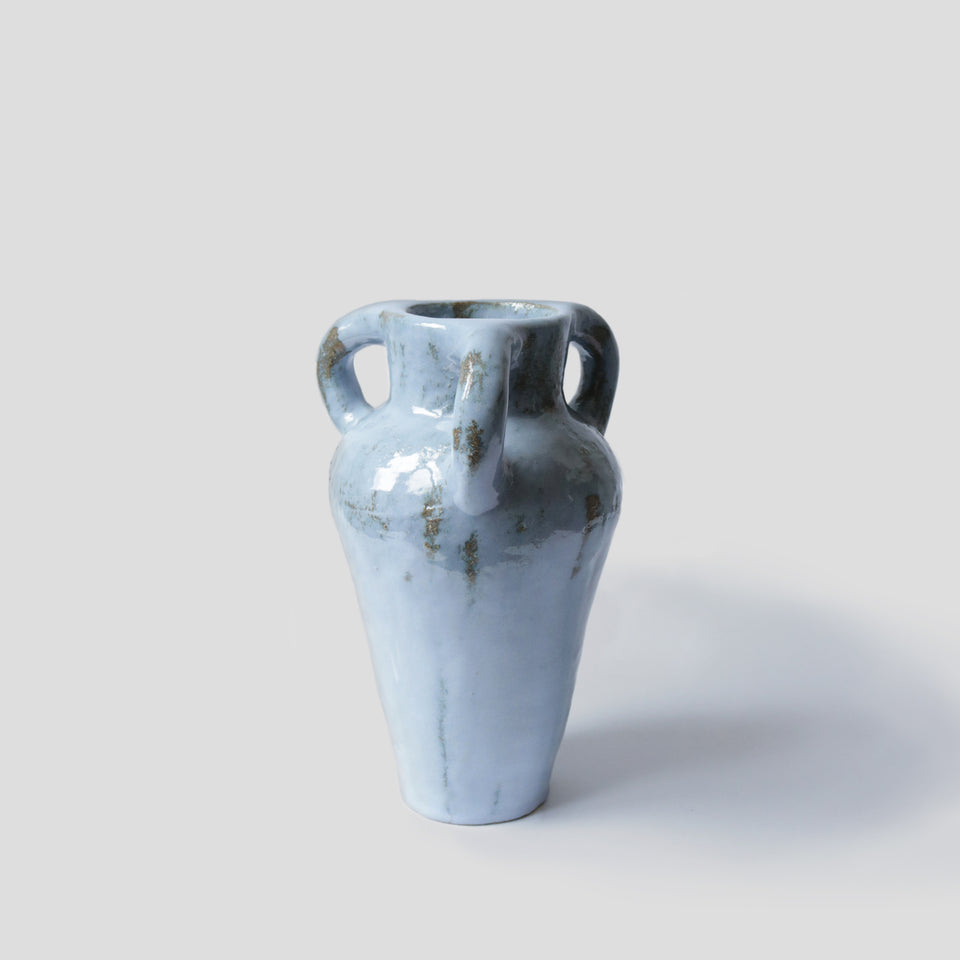 Three Handles Vase - Blue Sky
Unique piece hand-built by Rémi Brac, exclusively for Volume Ceramics.
DIMENSIONS :H 28 cm
TECHNIQUE : Hand-built
MEDIUM: Stoneware

Glaze: Light Blue

Carefully wash and rinse after using. This piece is fully functional but please avoid to display this vase on fragile and unprotected surface.