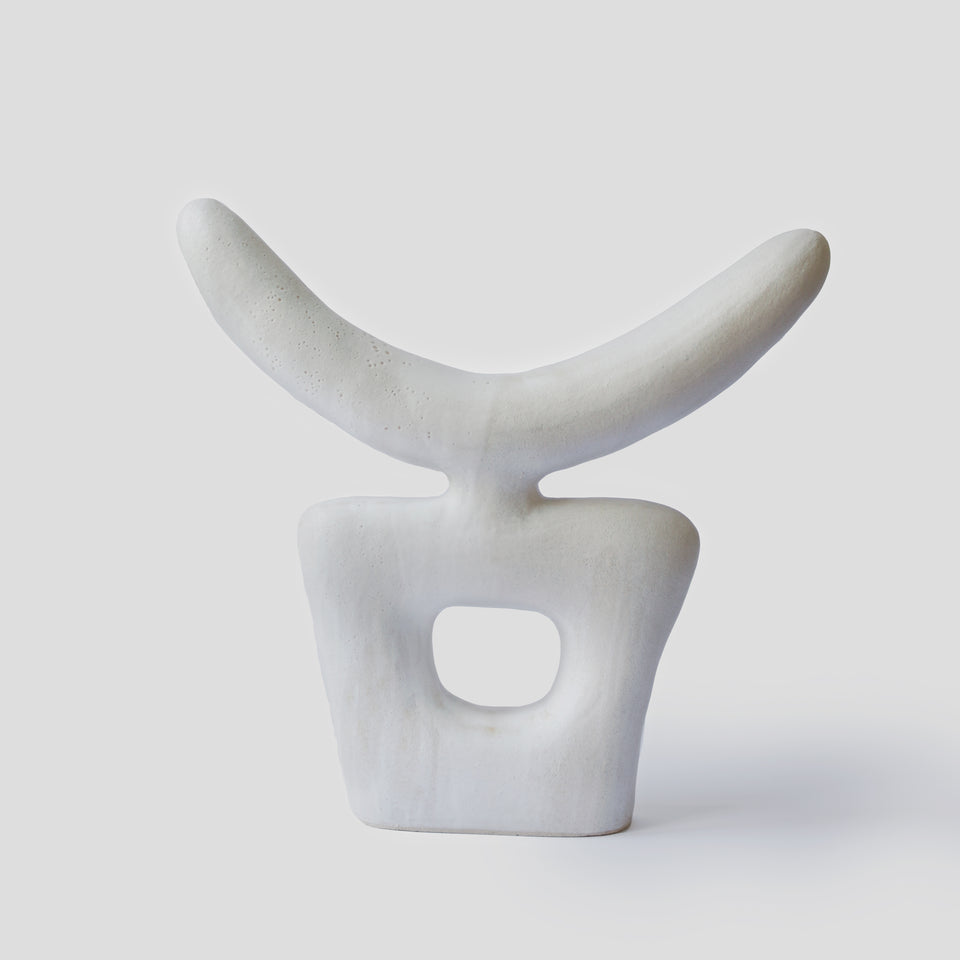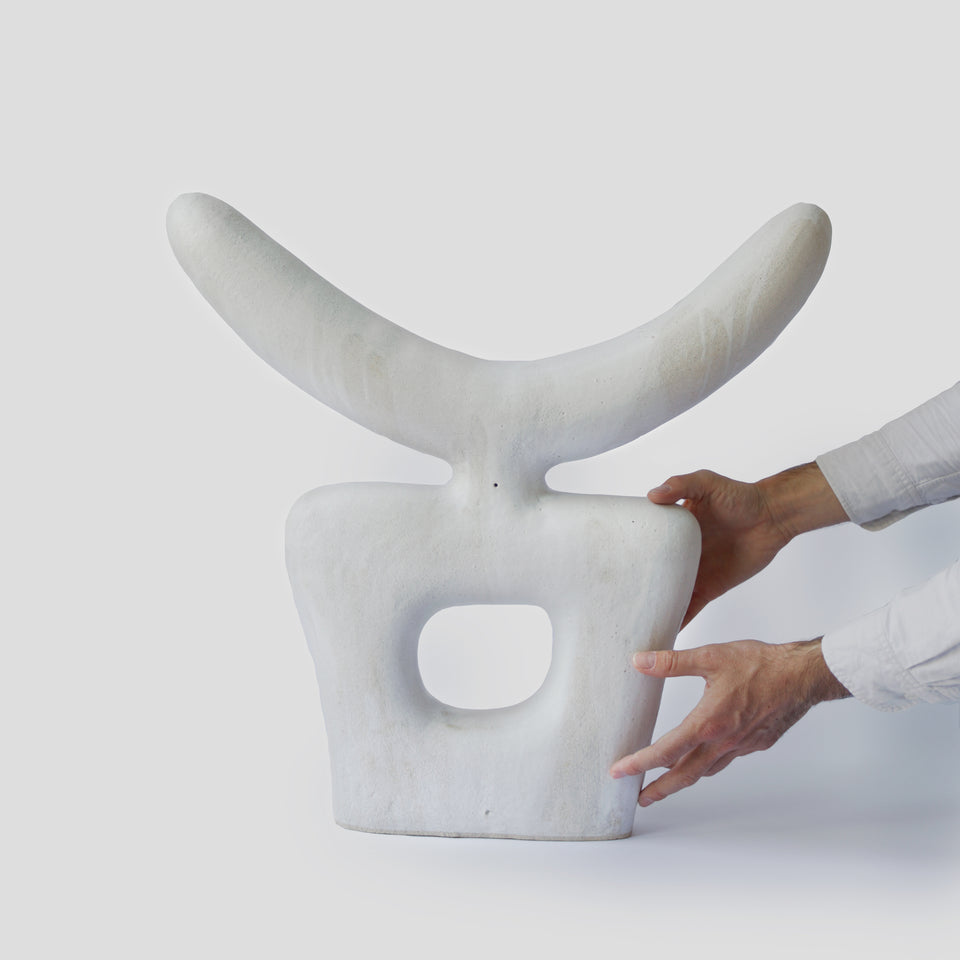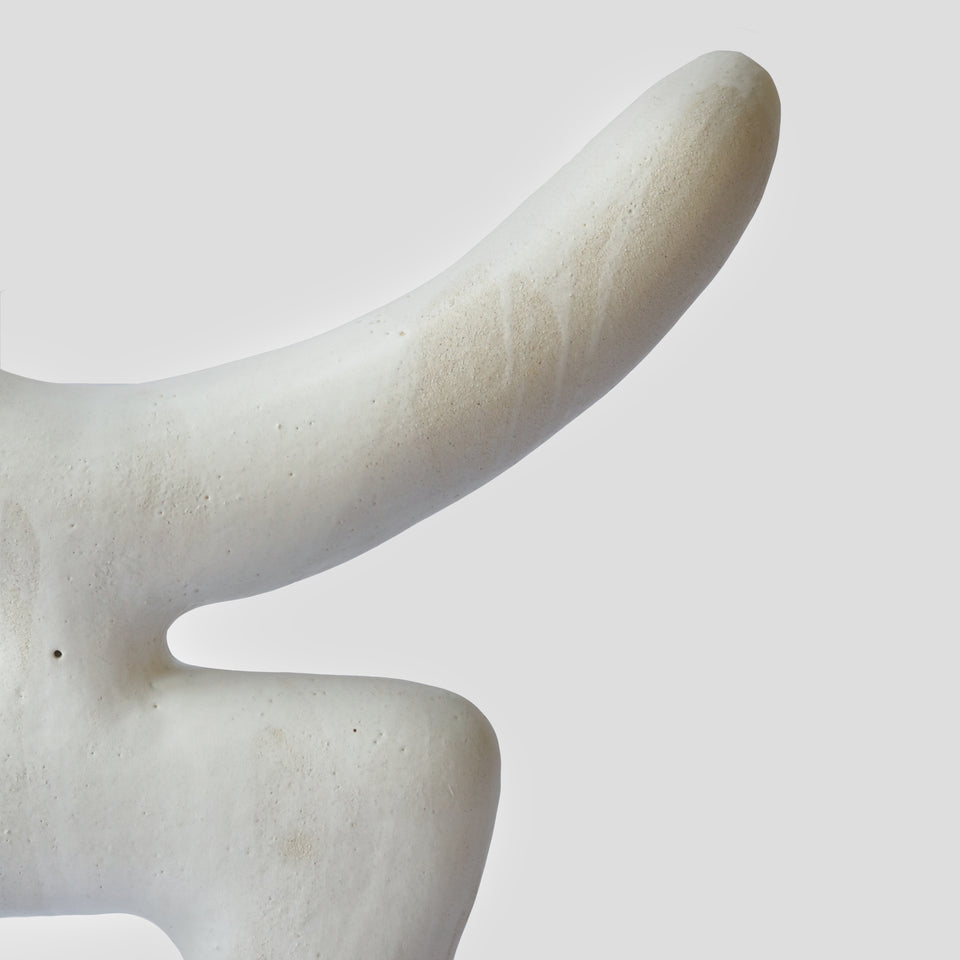 Toro
by Noe Kuremoto
Monumental sculpture - unique piece hand-built by Noe Kuremoto.
Graduated from Central Saint Martins in London, this British artist born in Osaka draws her inspiration and her formal language from Japanese beliefs and myths, in particular everything related to the spirits of nature.
"I just think making a sculptural form with clay is just like drawing. Drawing in the air. I just start with freshly wedged clay and see what happens!"
DIMENSIONS: H 55 cm

TECHNIQUE: Hand-built
MEDIUM: Stoneware

GLAZE: Matte white

Carefully wash. Avoid to display this sculpture on fragile and unprotected surface.
IMPORTANT
Given its size, this vase is not delivered in a custom-made wooden case