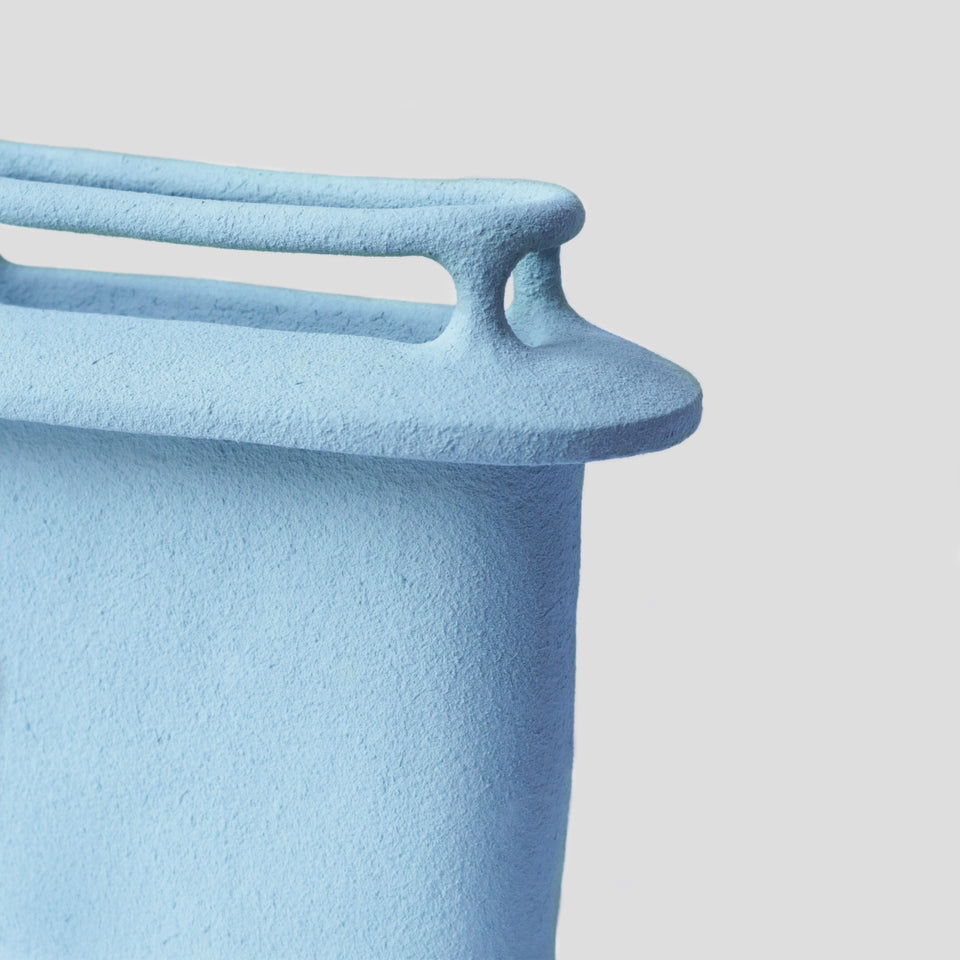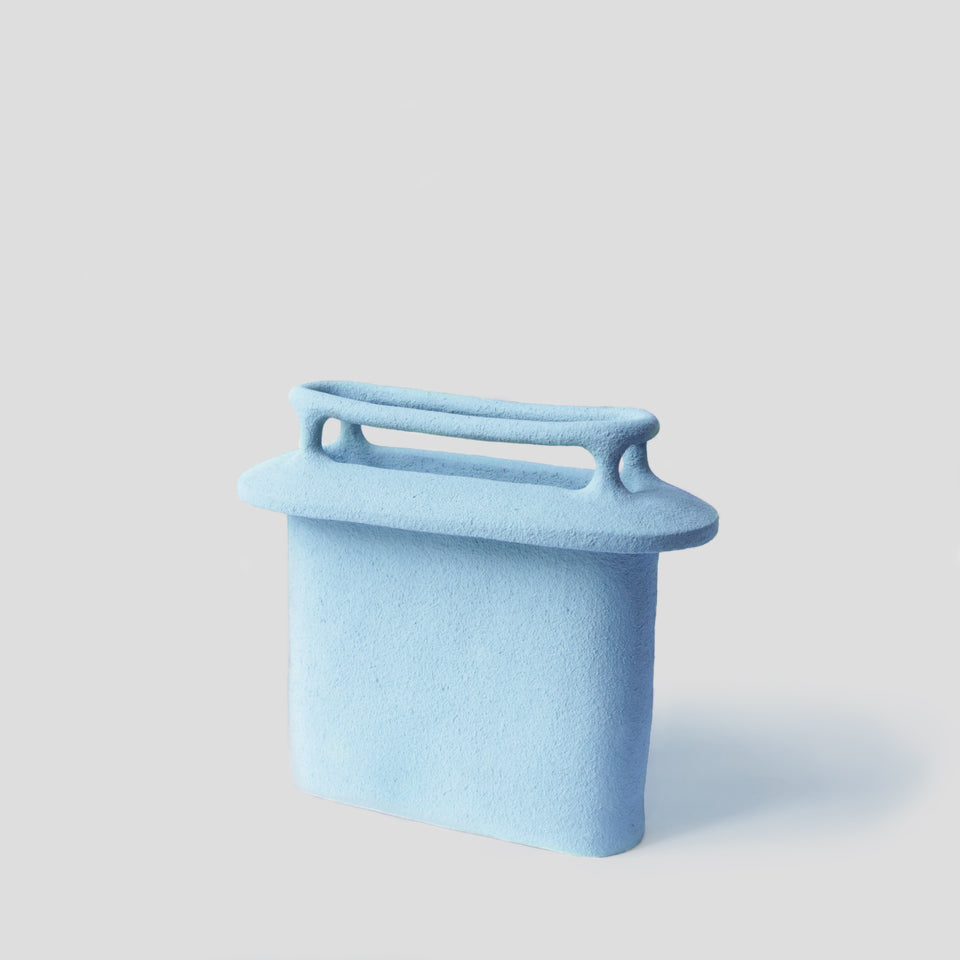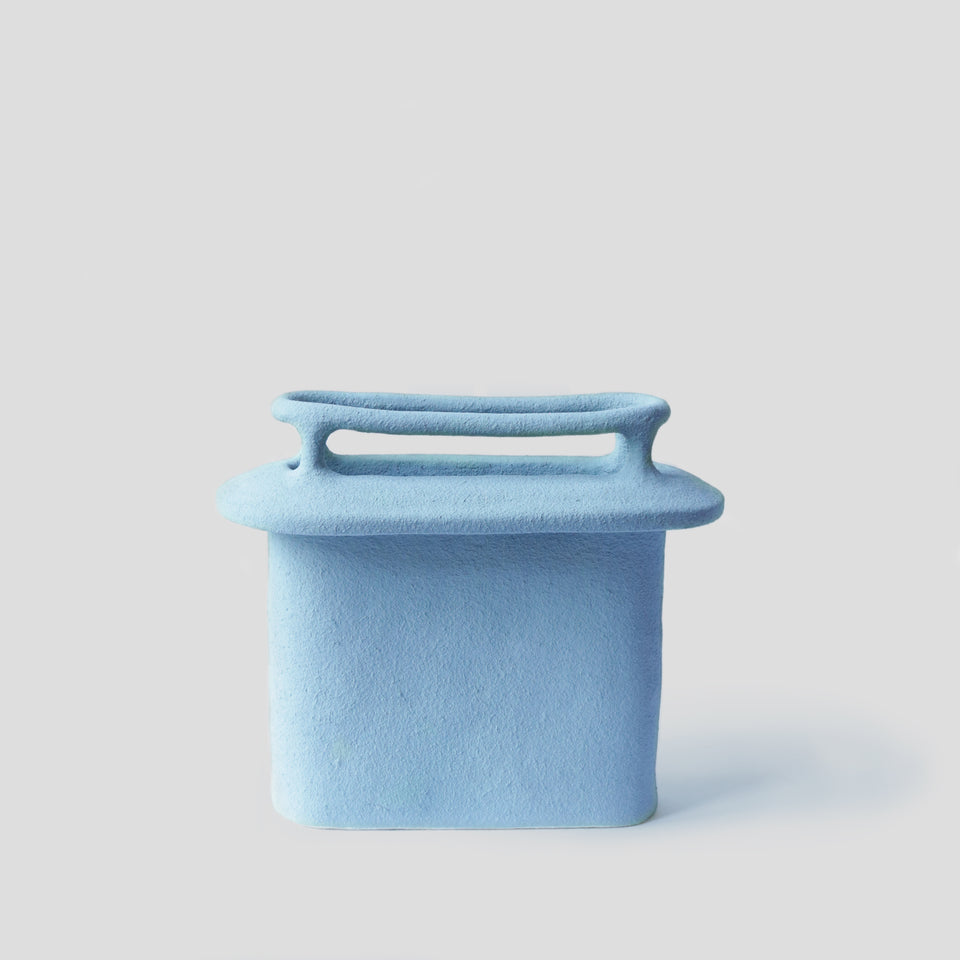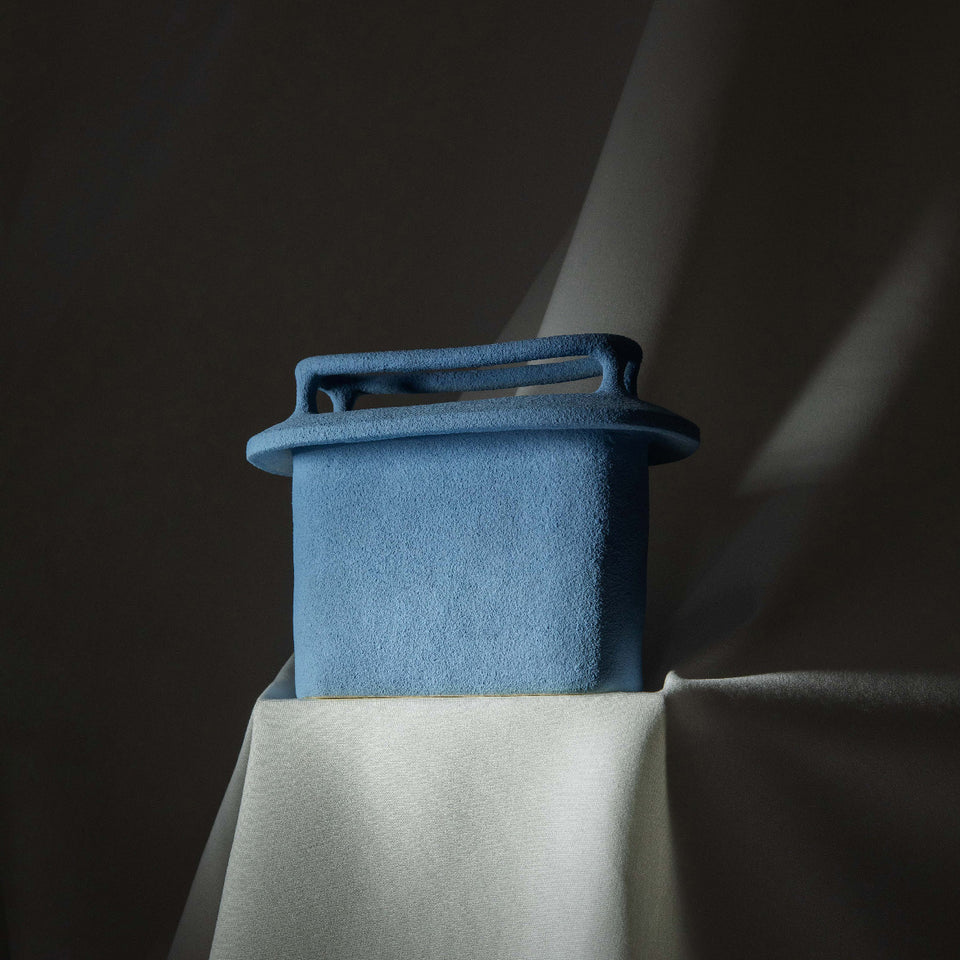 The chimney vase - light blue
Unique stoneware piece, handmade by artist Solenne Belloir, in her studio in Montreuil, France.
She is inspired by both nature and the streets that surround her. Stems and branches then interact with the industrial elements, the pipes or even the chimneys.
"In my creations, the presence of material is as important as its absence, I aspire to leave only what is essential to me. I like to think that my creations are not only made of clay, but also of air."
Each of the pieces created by Solenne for Volume Ceramics is unique, playing with the irregularities and the randomness that are at stake with hand shaping, glazing and firing.
DIMENSIONS: H 18 cm L 23 cm

MATERIAL: Sandstone

COLOR: Textured light blue

Gently clean and rinse after use. This piece is glazed and may be used to contain fresh flowers, but avoid placing it on an unprotected surface.