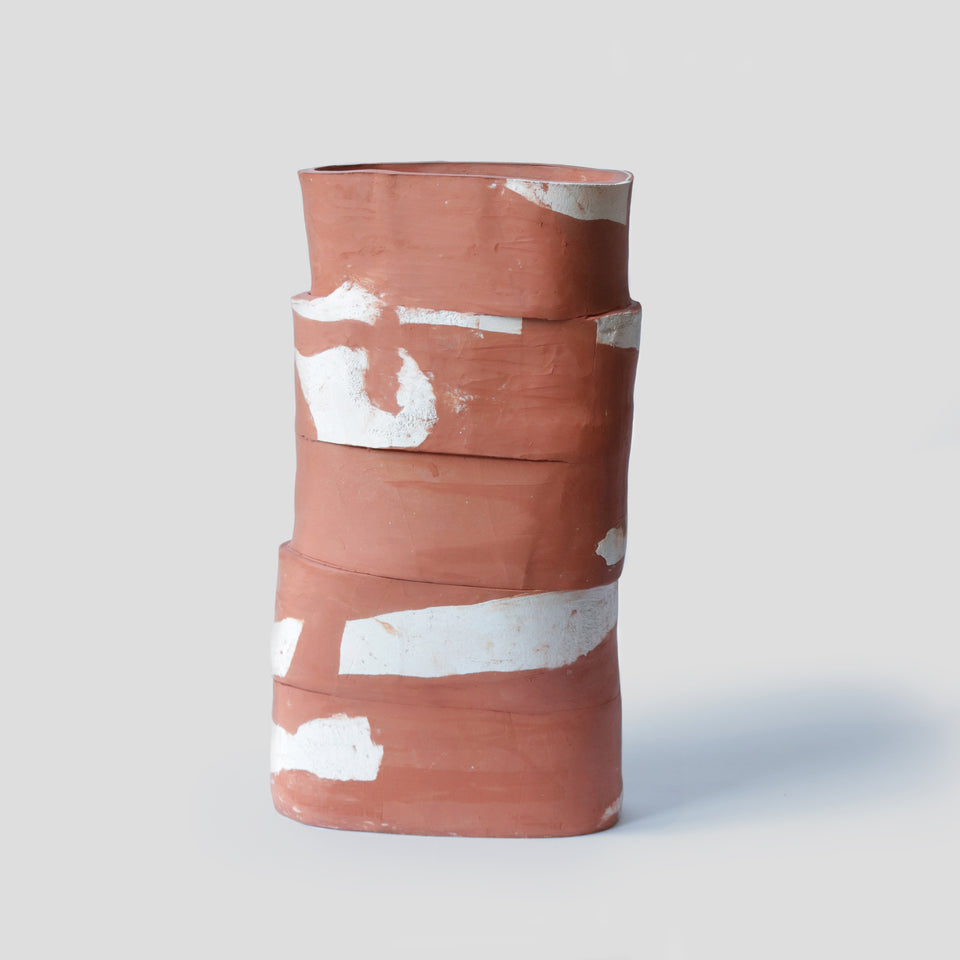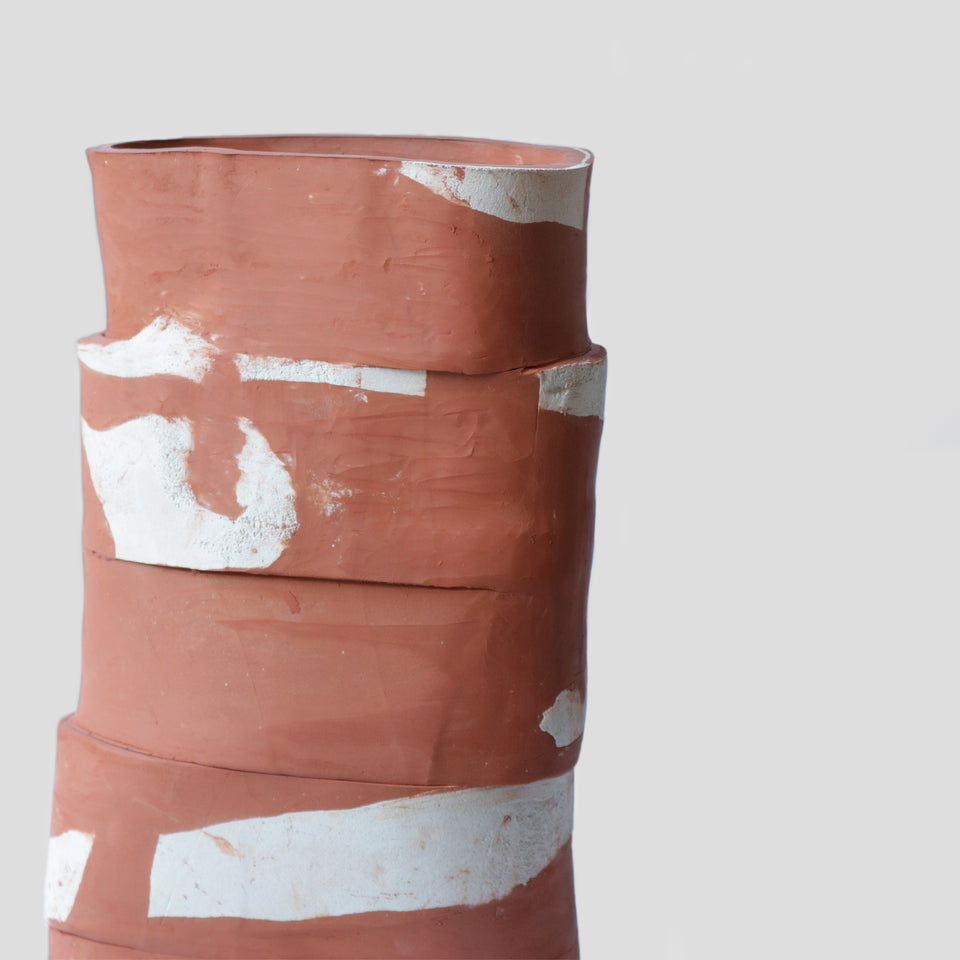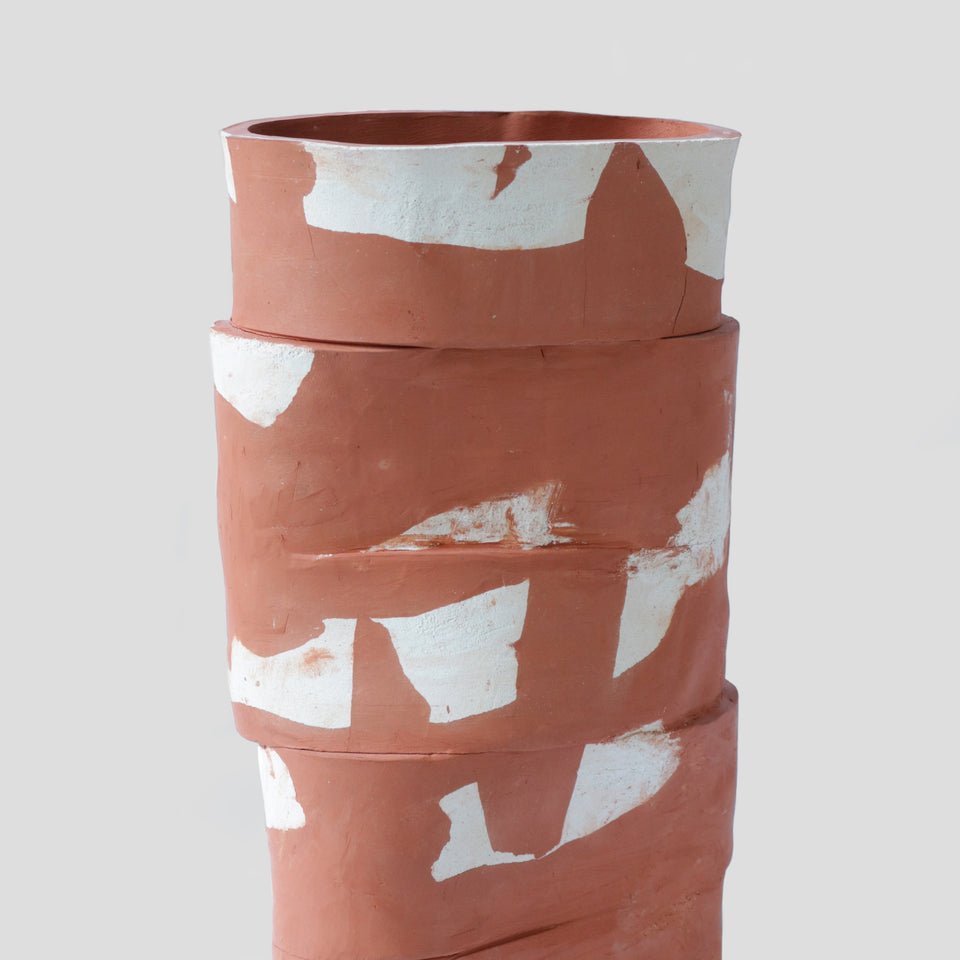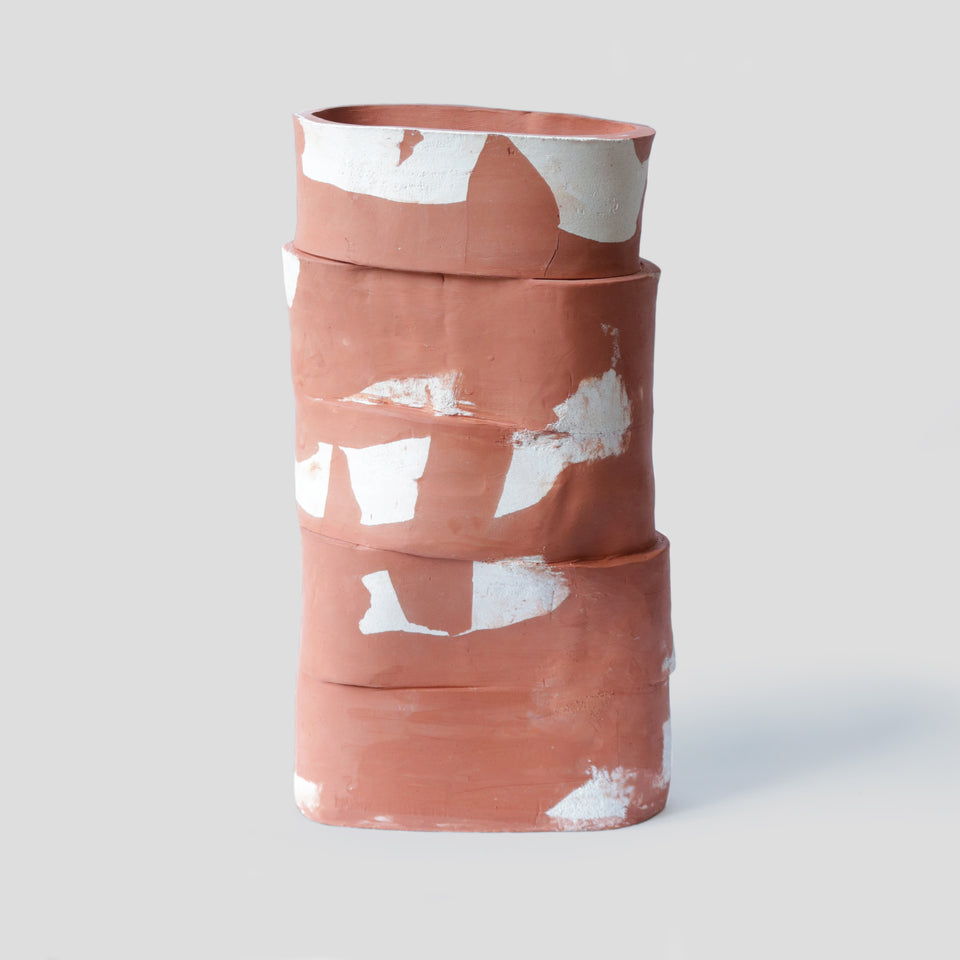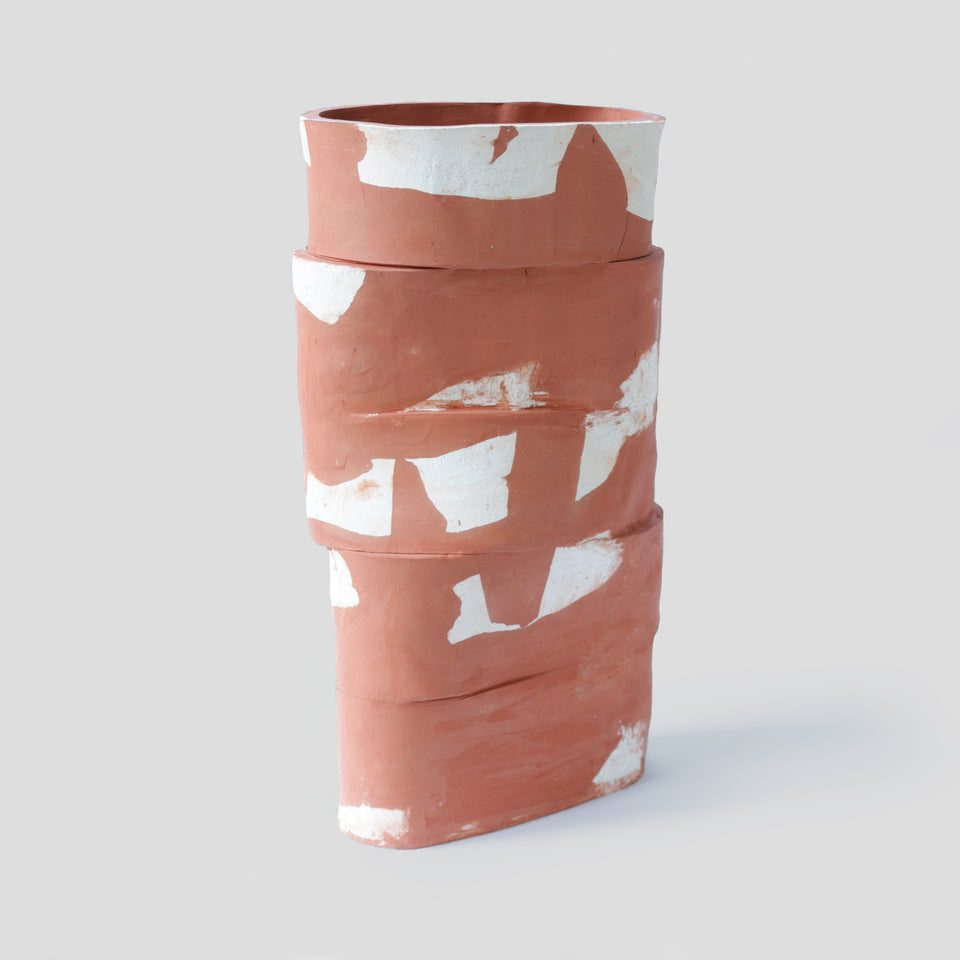 Tatemono 02
Sculpture - unique piece hand-built by Emmanuelle Roule.
Emmanuelle Roule is a French designer and artist based in Marseille. Graduated from the National School of Applied Arts and Crafts of Paris (Olivier de Serres), she has been developing a contemporary vision of the clay material and is developing research and experimentation.
Each of the shapes in the collection for Volume Ceramics tells a dialogue between ceramics and architecture, Tatemono meaning edifice/building in Japanese.
DIMENSIONS: H 35 cm L 20 cm

TECHNIQUE: Hand built
MATERIAL: terracotta earthenware and white sandstone

This unique piece, halfway between the sculpture and the vase, is porous and not waterproof. It may contain dry flowers.