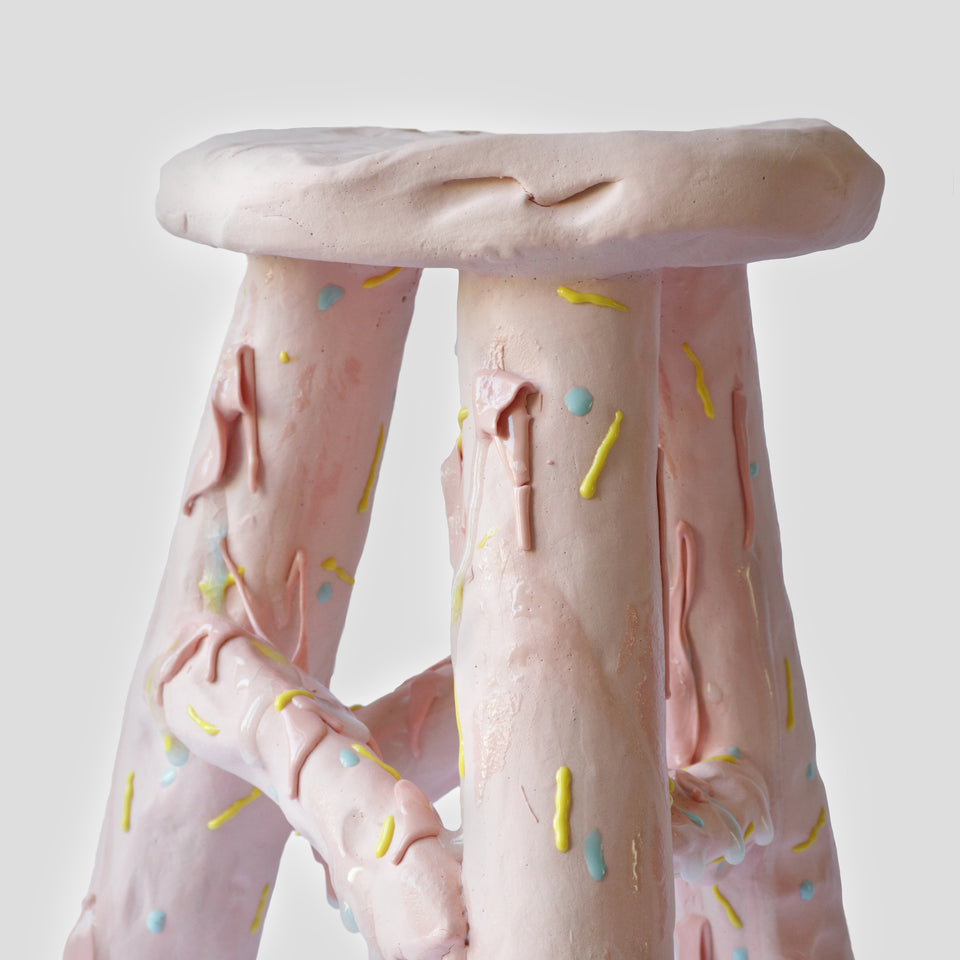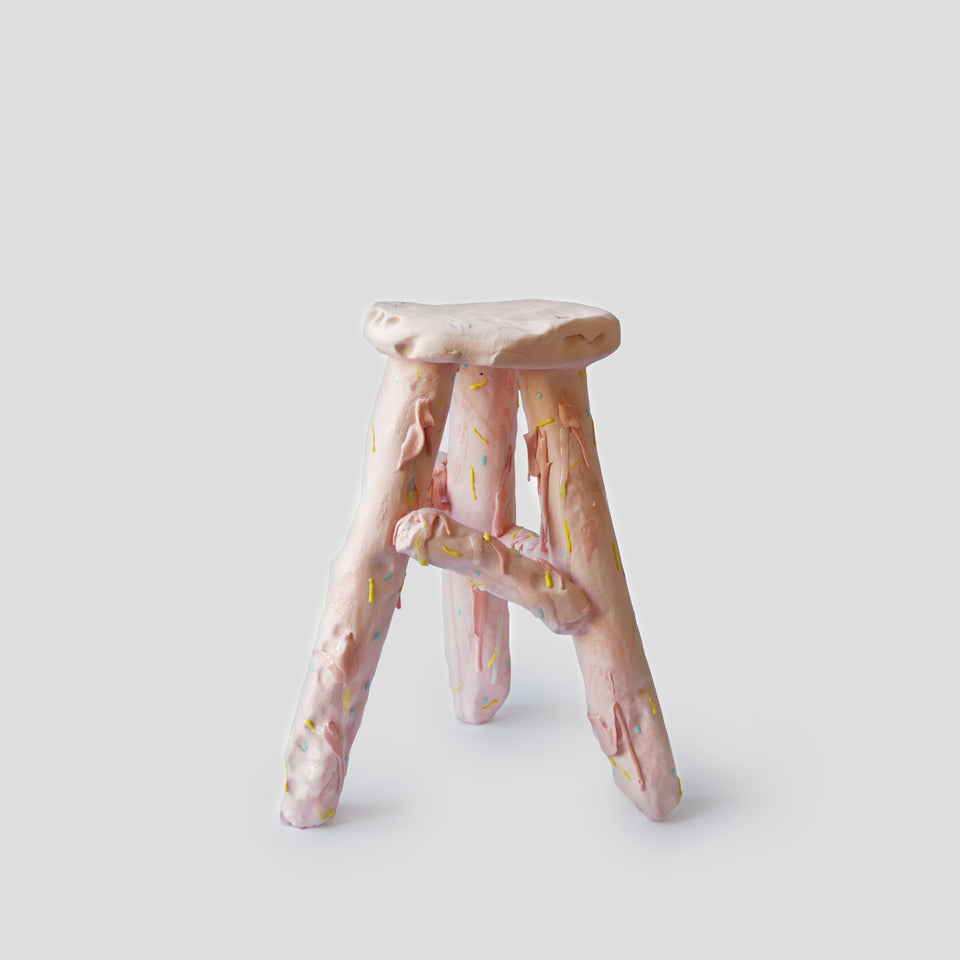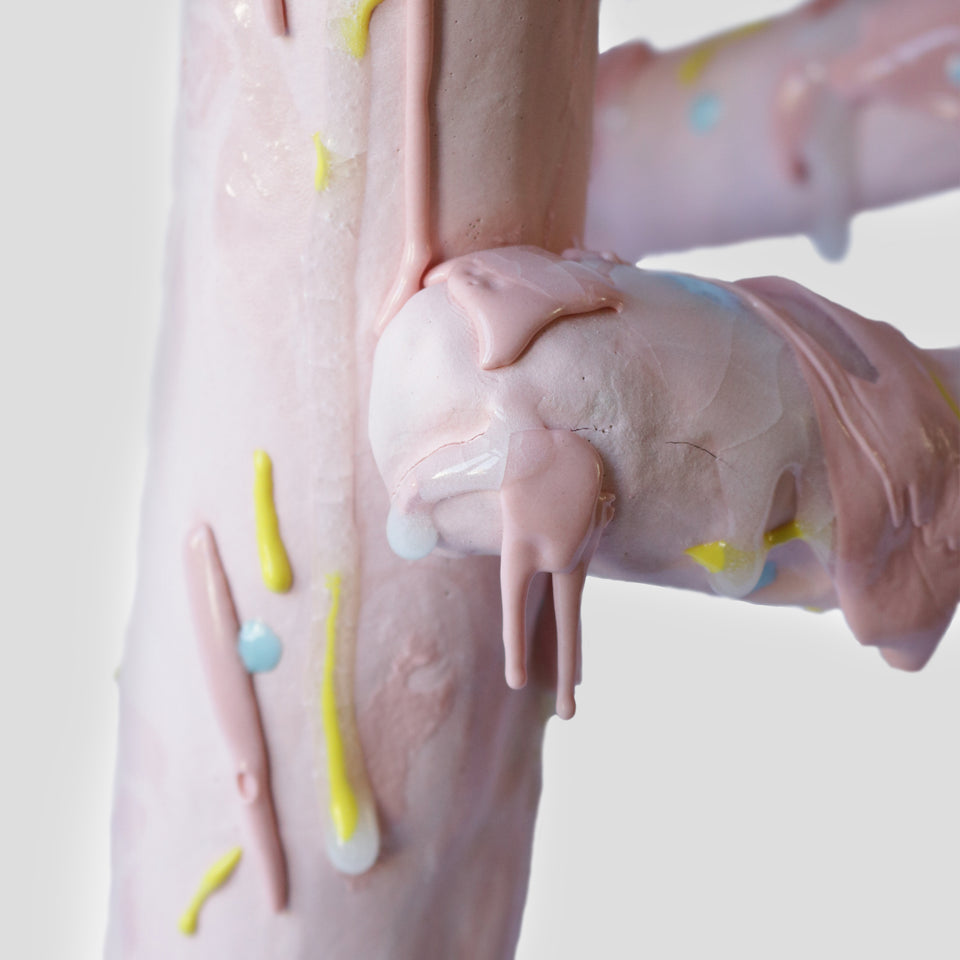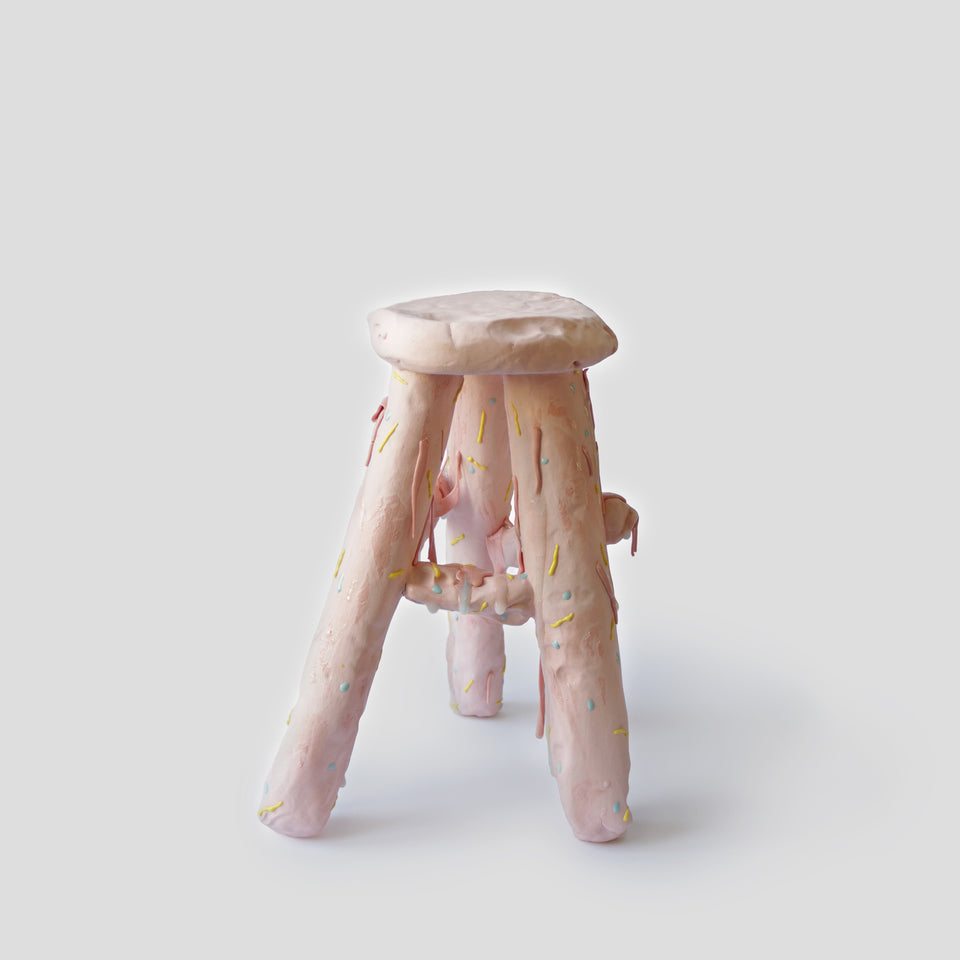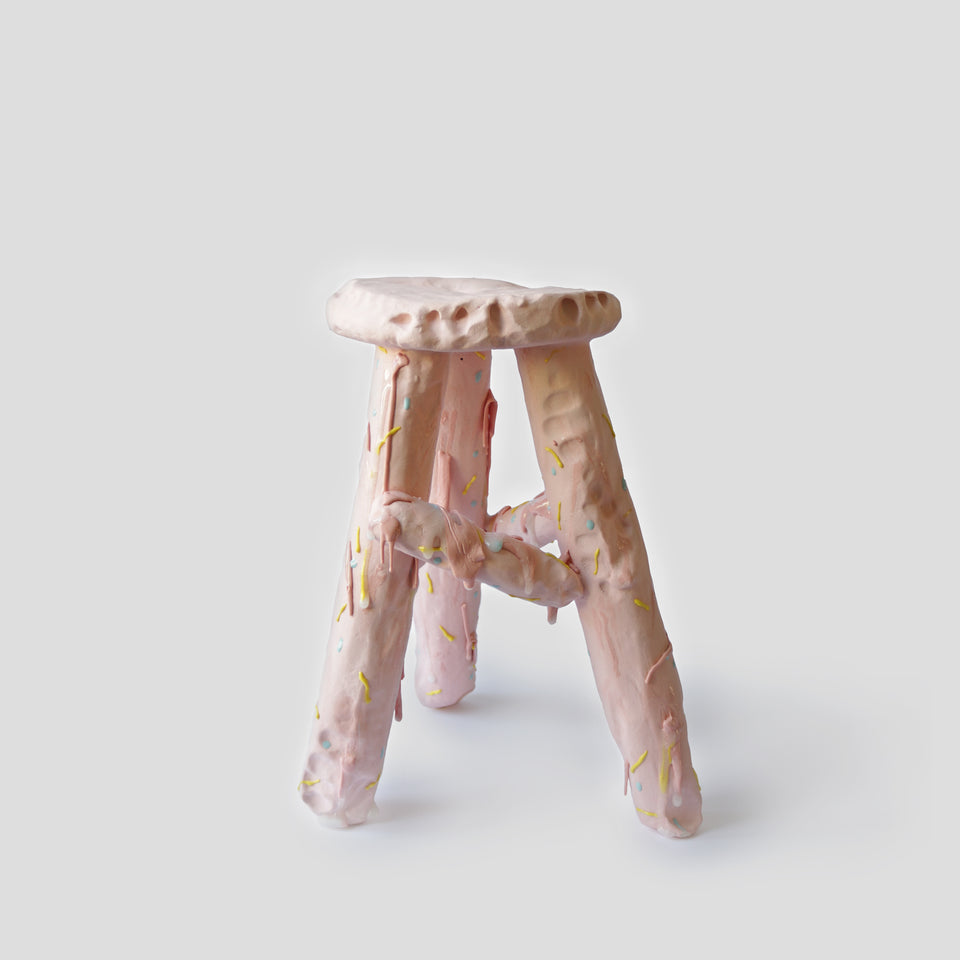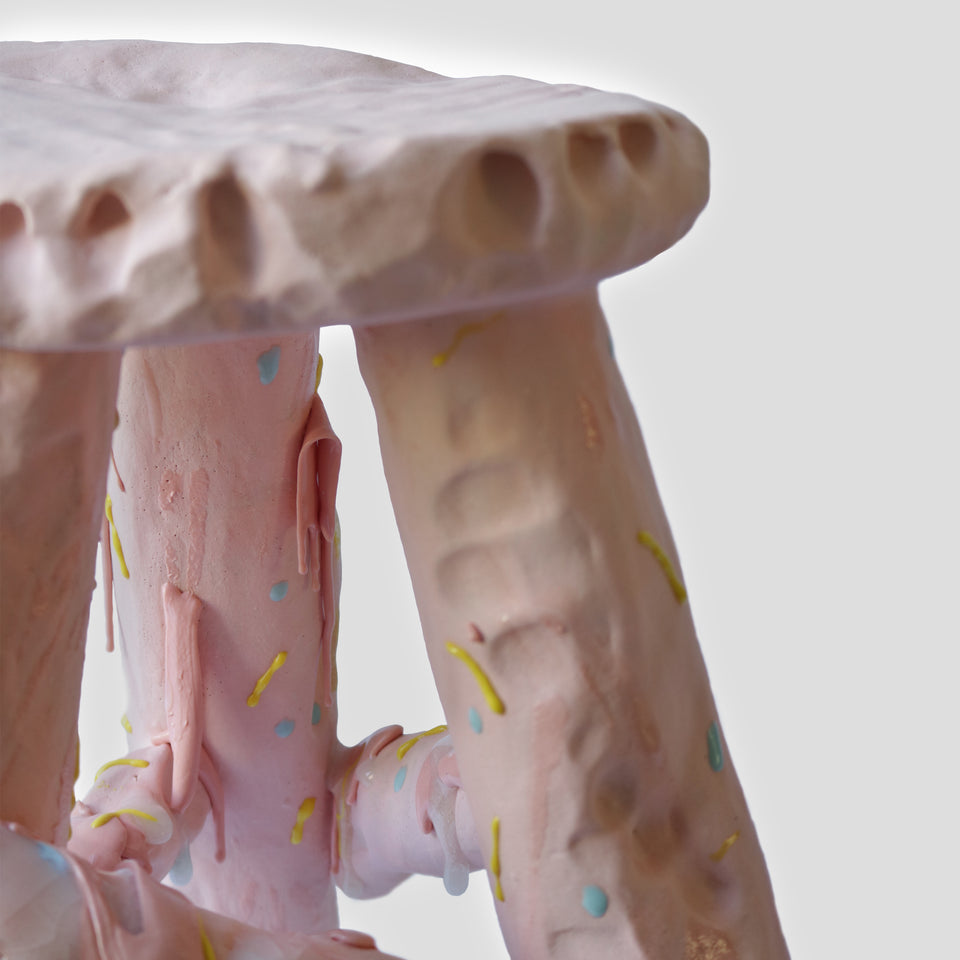 Vermicelli stool
by Duo Vertigo
Unique glazed Porcelain piece by the French duo Nitsa Meletopoulos and Victor Alarçon.
Admirable work on glaze and colors, this piece was hand built by the duo - called Duo Vertigo. They currently live and work in Burgundy, near Cluny. The glaze expression made us think of colorful vermicelli on some pastries!
DIMENSIONS: H 40 cm
TECHNIQUE: Hand-built
MATERIAL: Porcelain
GLAZE: Pink, blue, yellow and white
Carefully wash and manipulate. Avoid to display this piece on fragile and unprotected surface.