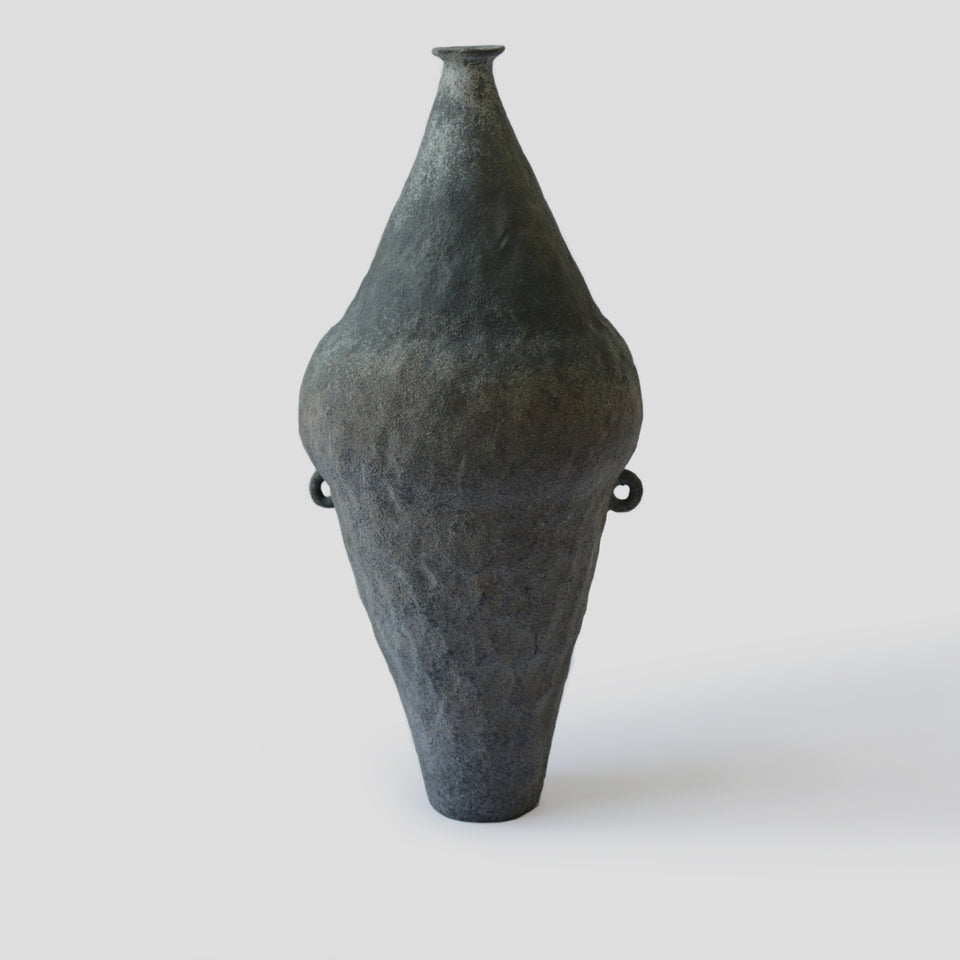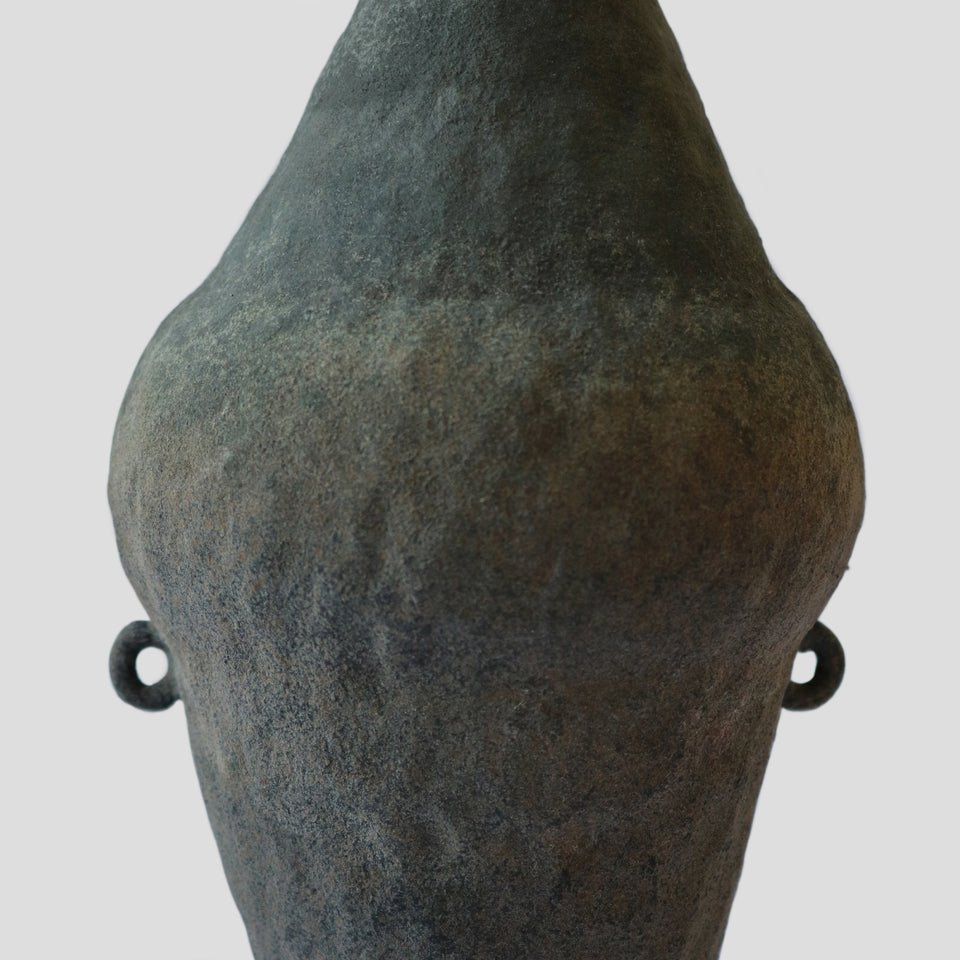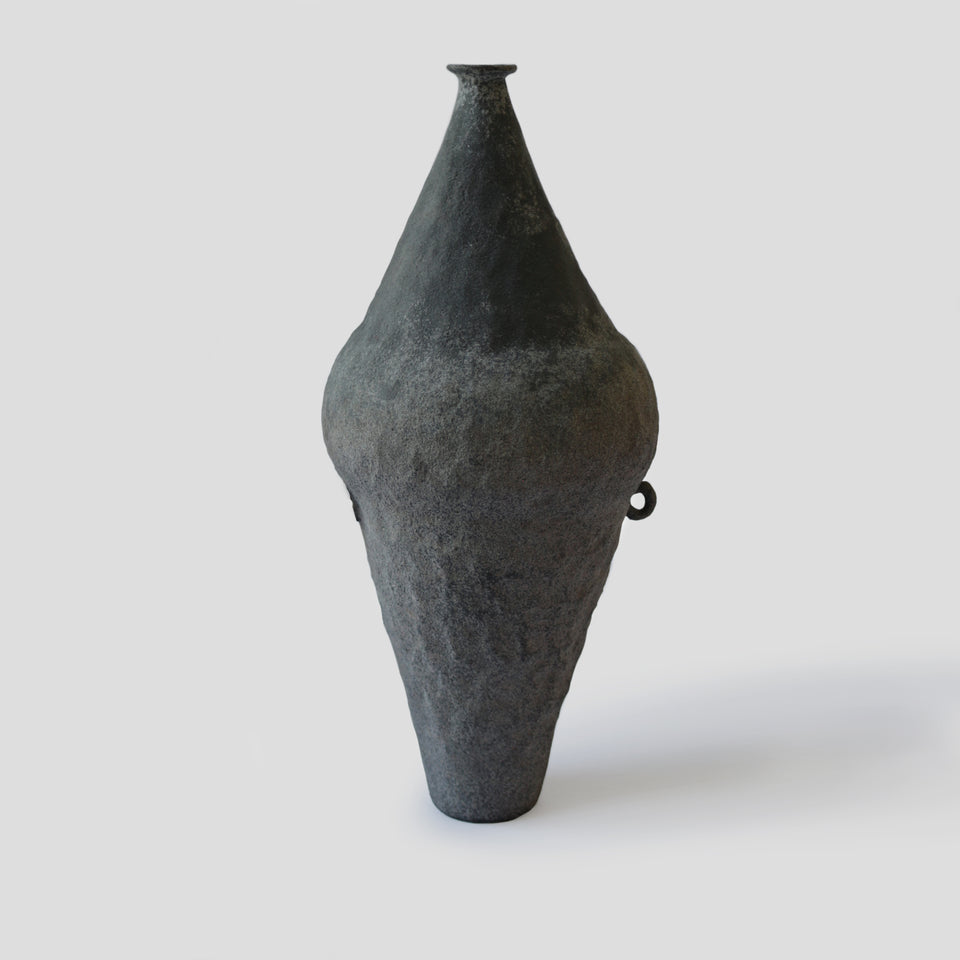 Sound of rain drops 1
Sculptural vase - unique piece hand-built by Yukico Yamada.
This Japanese artist lives and works in Kyoto. Her work is exclusively for Volume Ceramics in Europe.
Each piece is unique, slowly hand built. Yukico draws her inspiration in the sounds and shapes of nature.
DIMENSIONS: H 25 cm

TECHNIQUE: Hand-building
MATERIAL: Dark sandstone

GLAZE: Gray with multiple shades

One-off. Gently clean and rinse after use. This piece is glazed, however avoid placing it on a fragile surface.