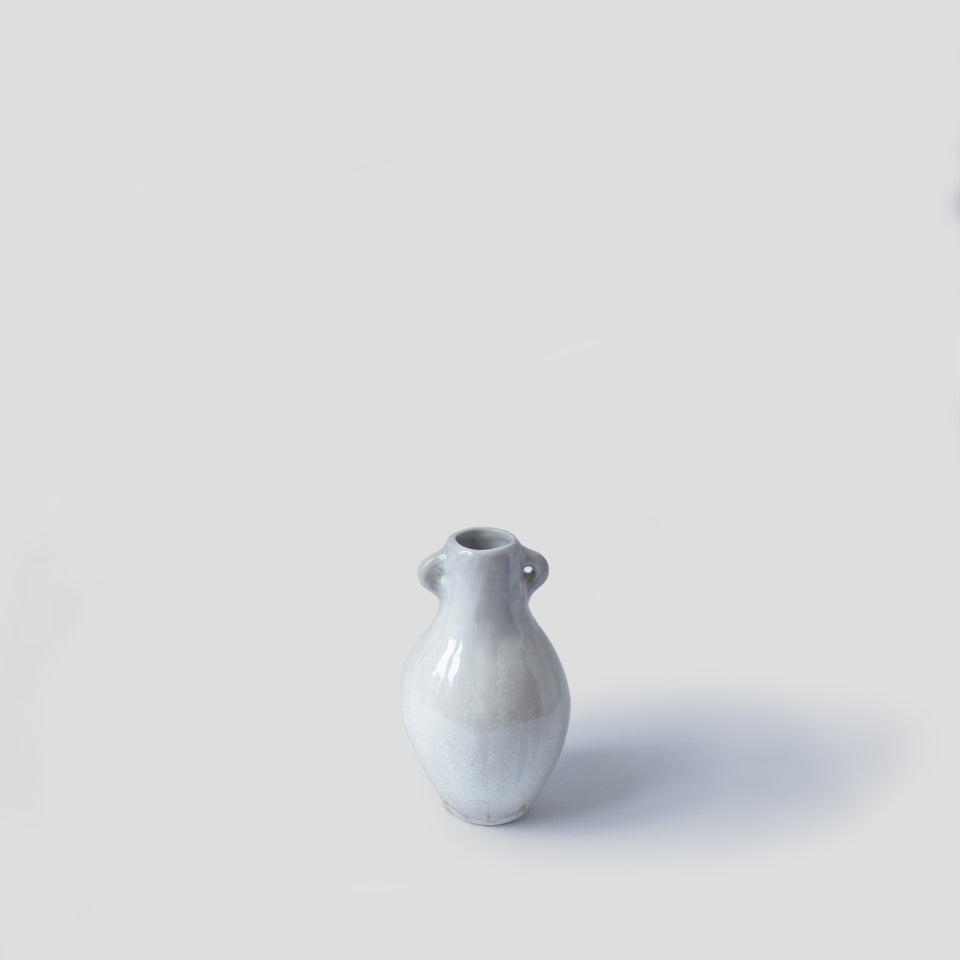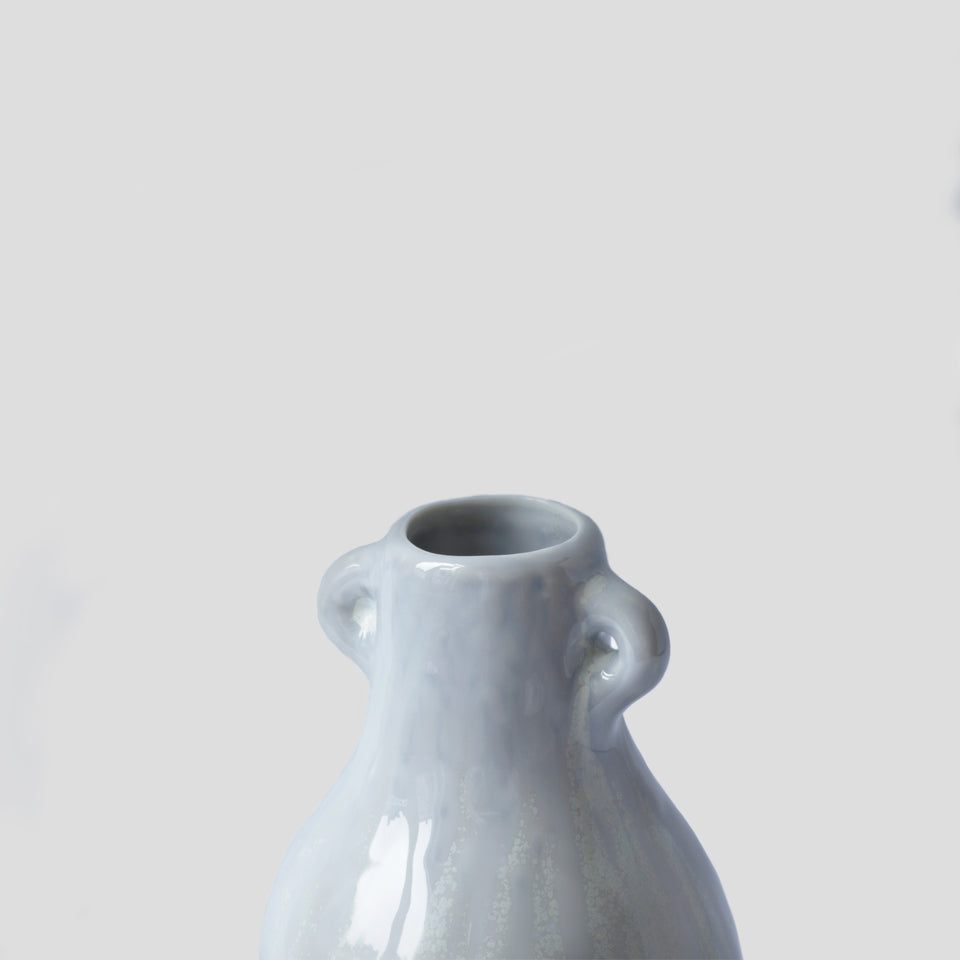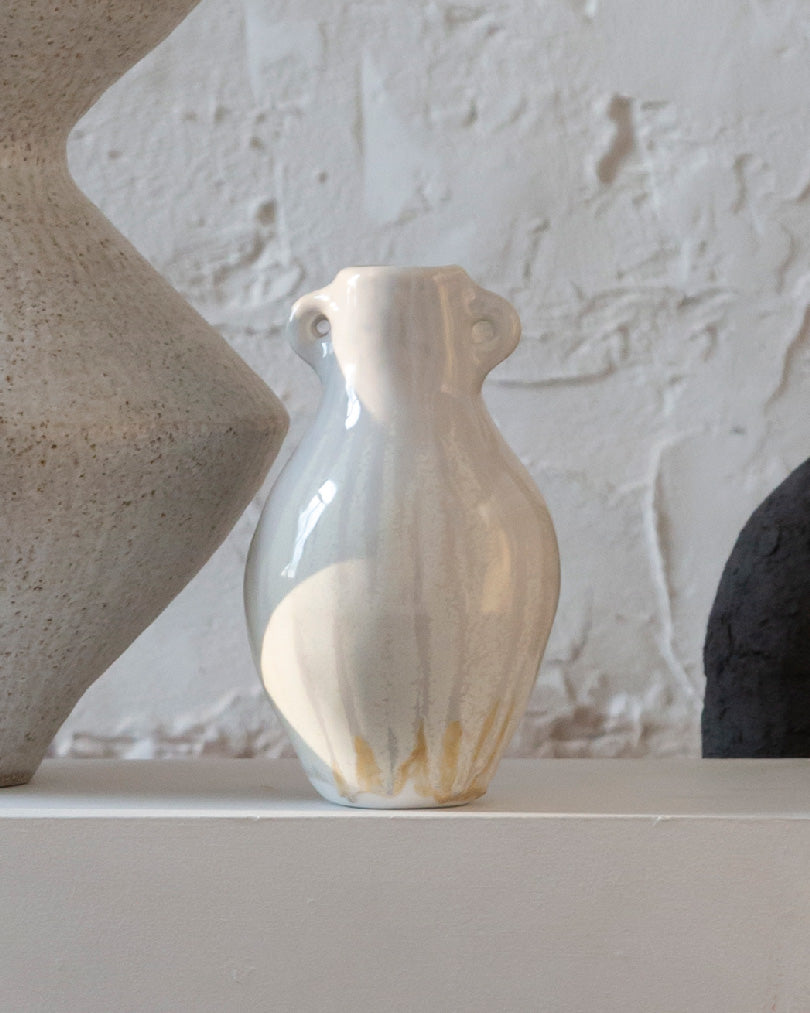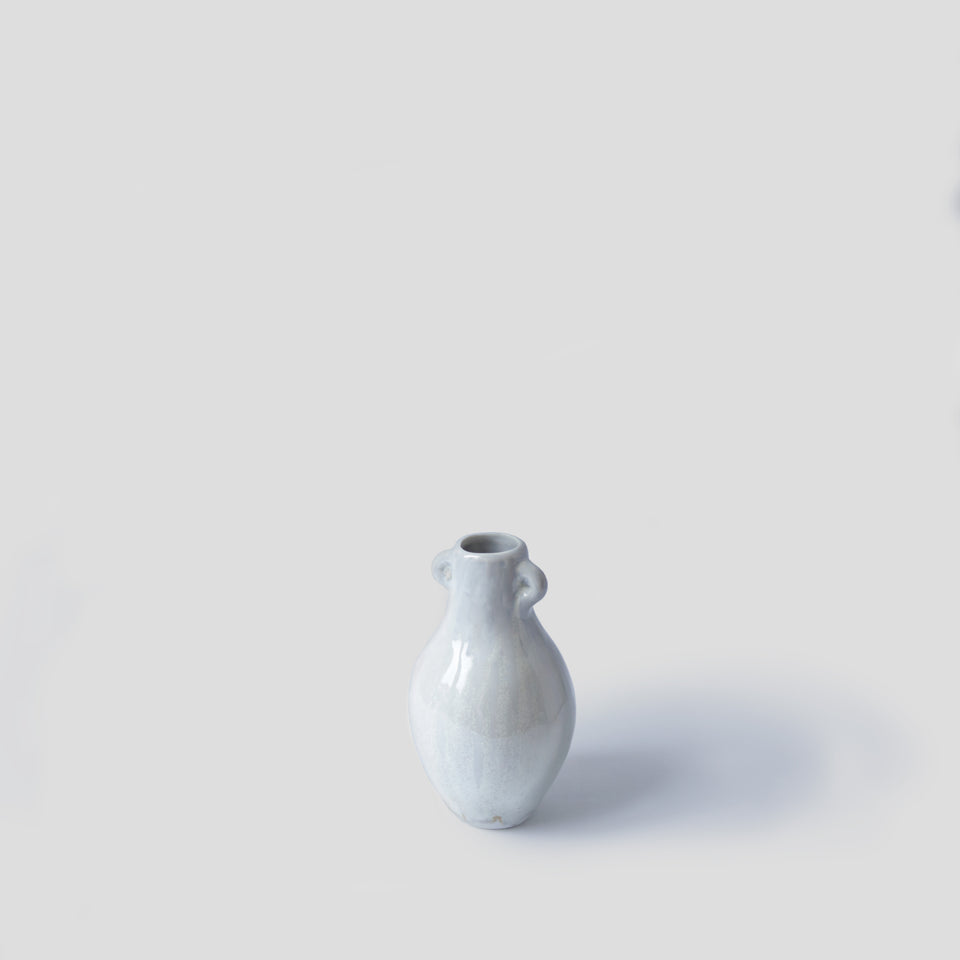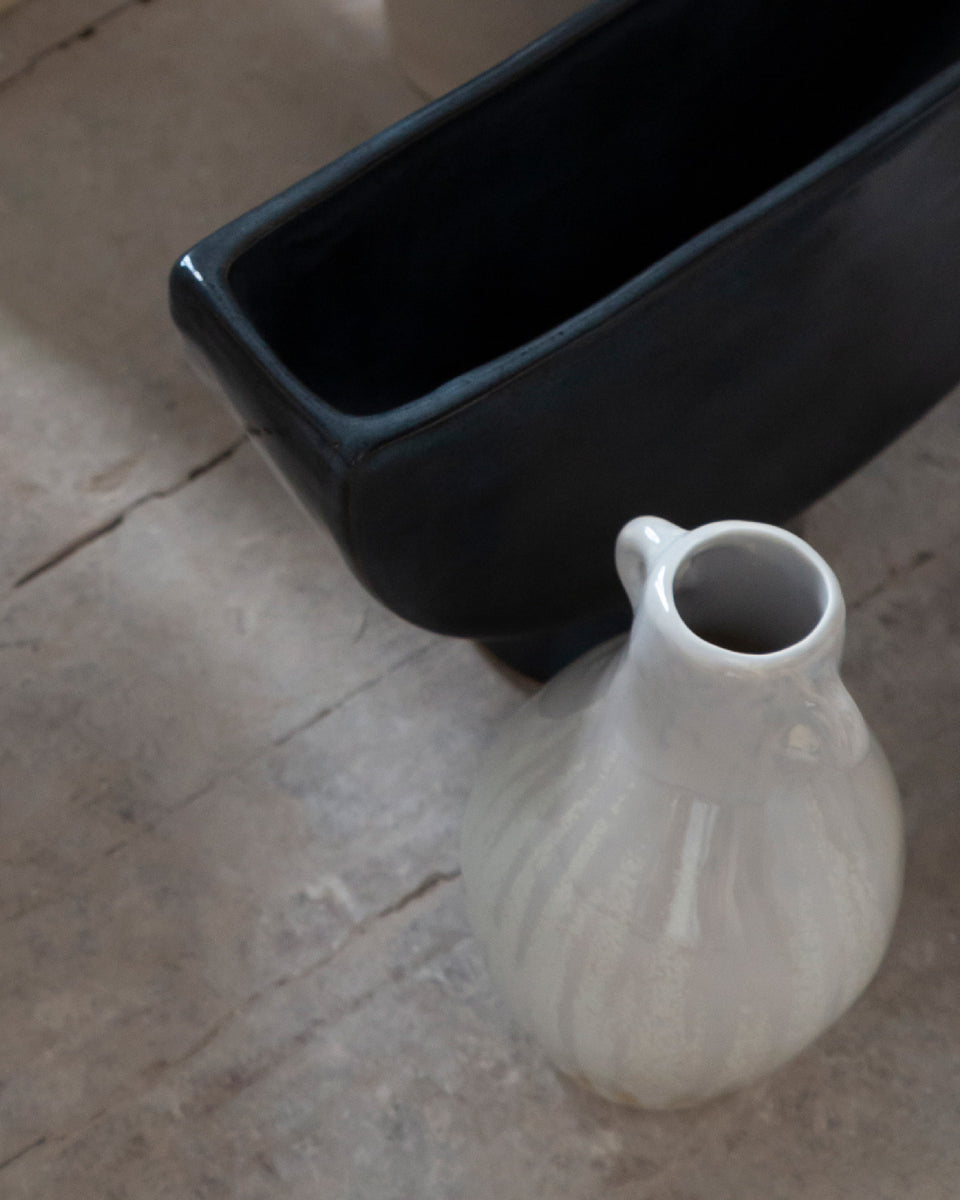 Medium Speckled white Vase
by Eloise White
Unique piece, handmade by Eloise White
Eloise White, Australian ceramist, created this piece in very small series during her residency in Jingdezhen (The Porcelain Capital of the World).
DIMENSIONS: H 17 cm

TECHNIQUE: Cast
MATERIAL: porcelain
GLAZE: pearly and slightly speckled white

This piece is glazed and functional. Gently cleanse and rinse after use. Avoid placing it on a fragile surface.