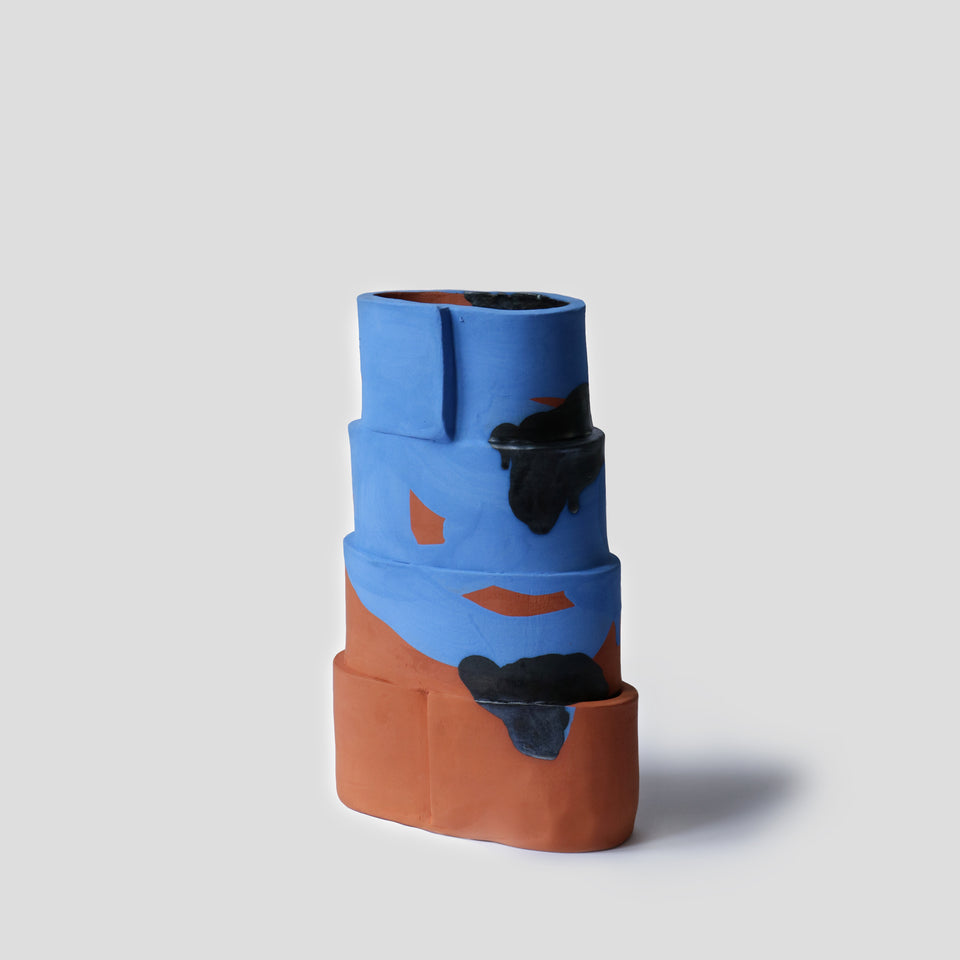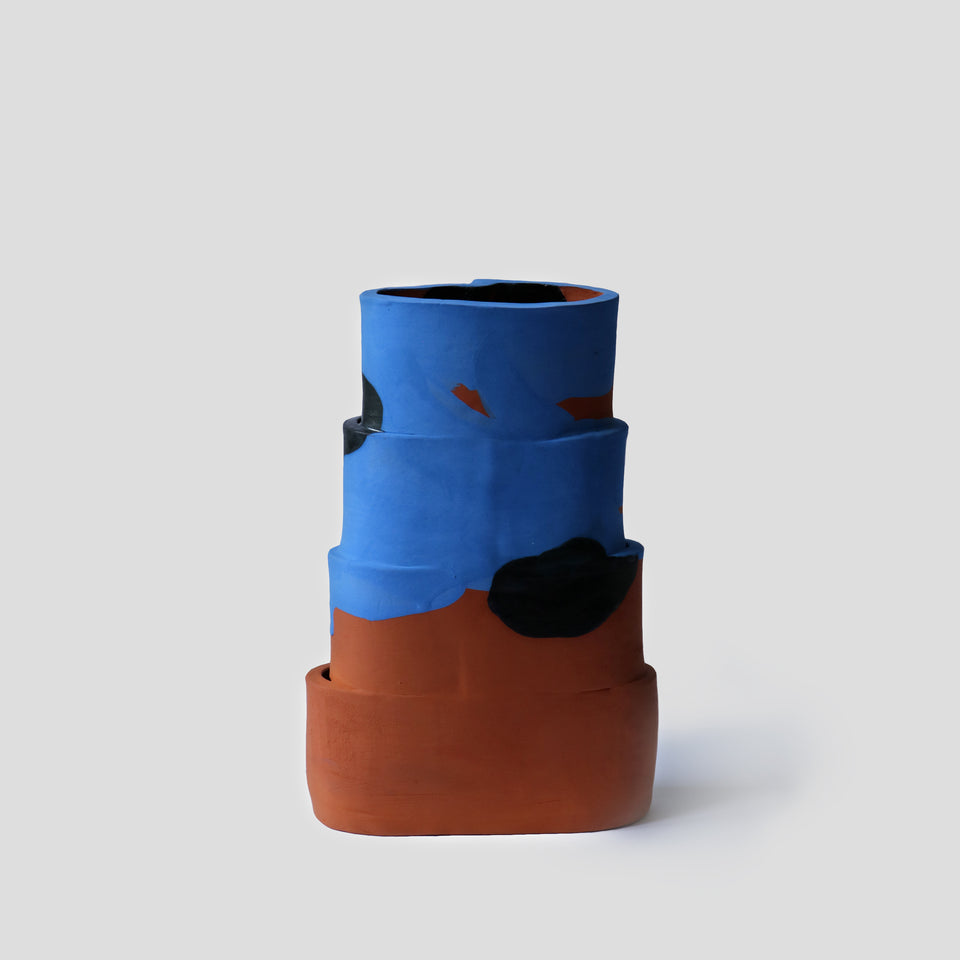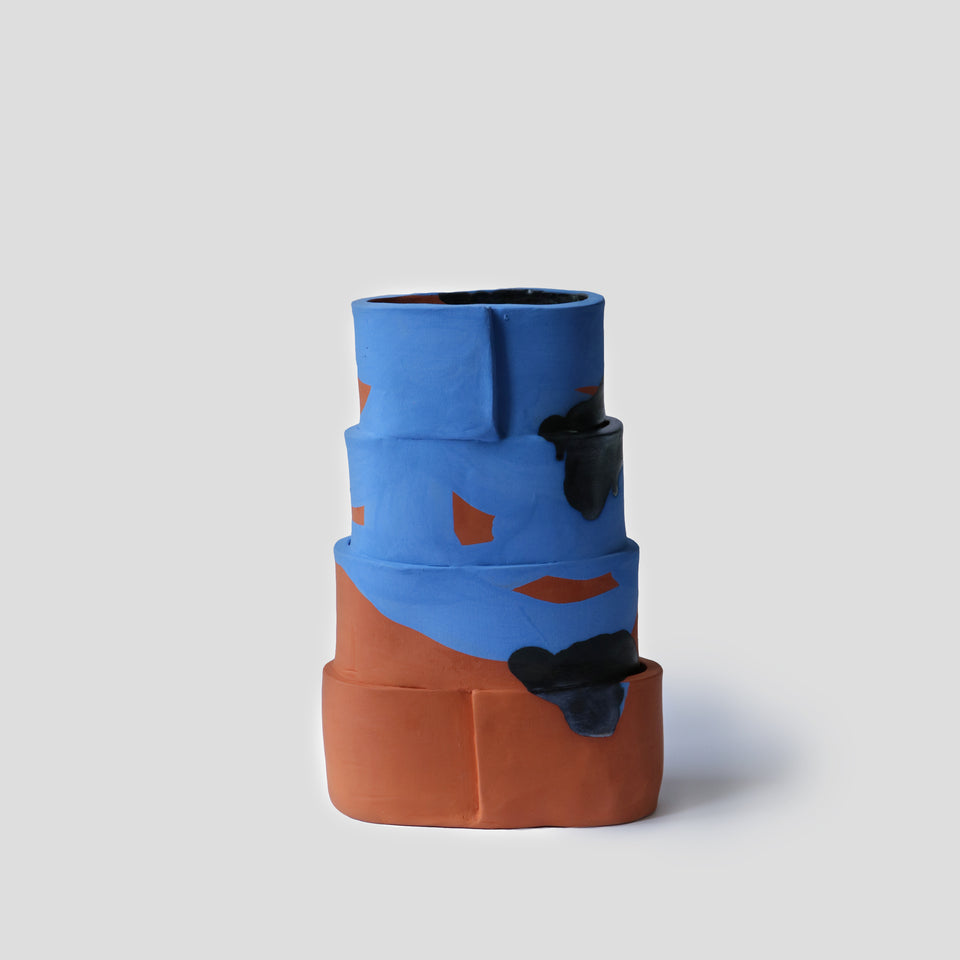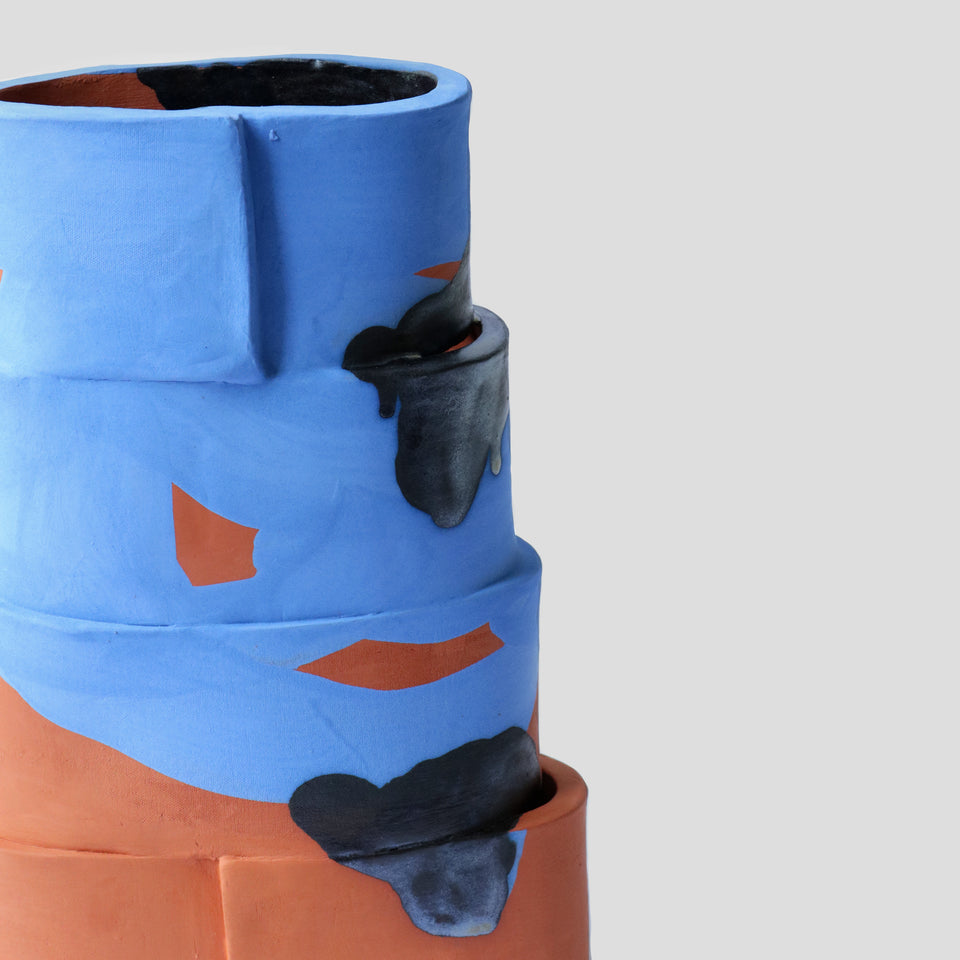 Kazan_Aoi 4
Sculpture - unique piece hand-built by Emmanuelle Roule.
Emmanuelle Roule is a French designer and artist based in Marseille. Graduated from the National School of Applied Arts and Crafts of Paris (Olivier de Serres), she has been developing a contemporary vision of the clay material and is developing research and experimentation.
Each of the shapes in the collection for Volume Ceramics echoes with the Tatemono series she made last year - with a dialogue between ceramics and architecture.
DIMENSIONS: H 27,5 cm W 17,5 cm
TECHNIQUE: Hand built
MATERIAL: Red earthenware, glazed and coated
This unique piece, halfway between the sculpture and the vase, is porous and not waterproof. It may contain dry flowers.