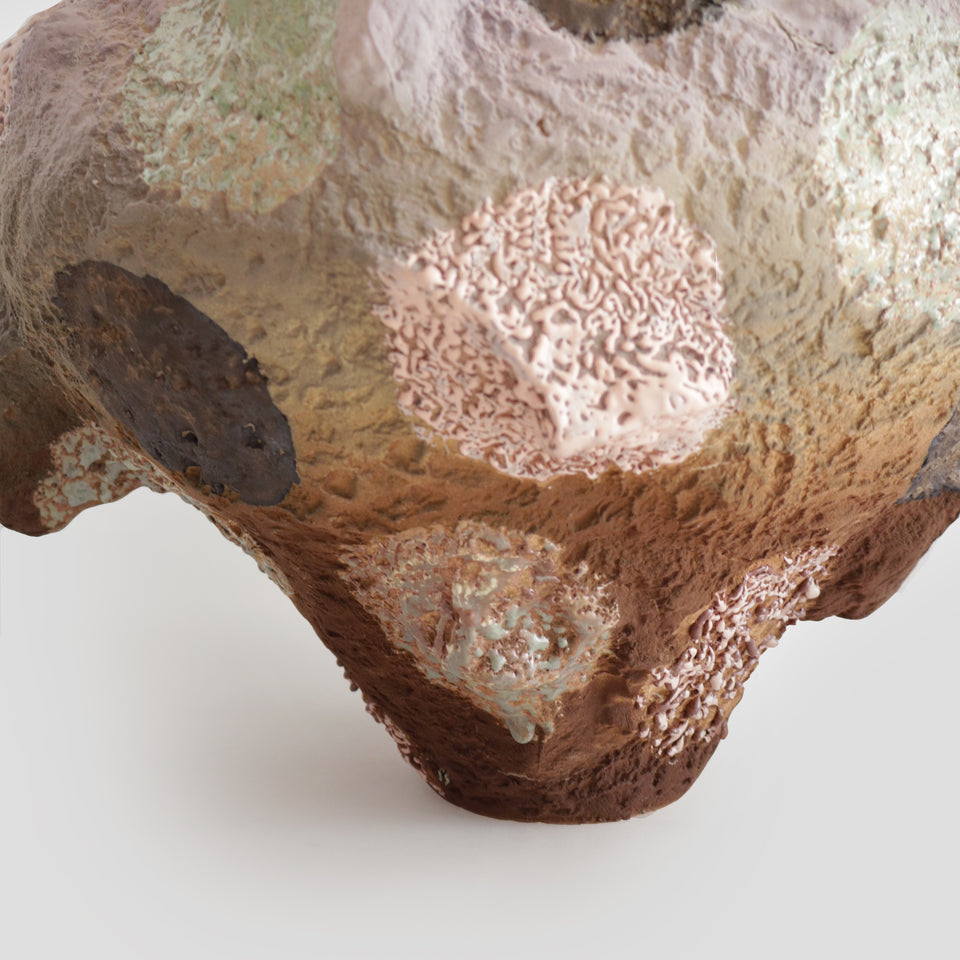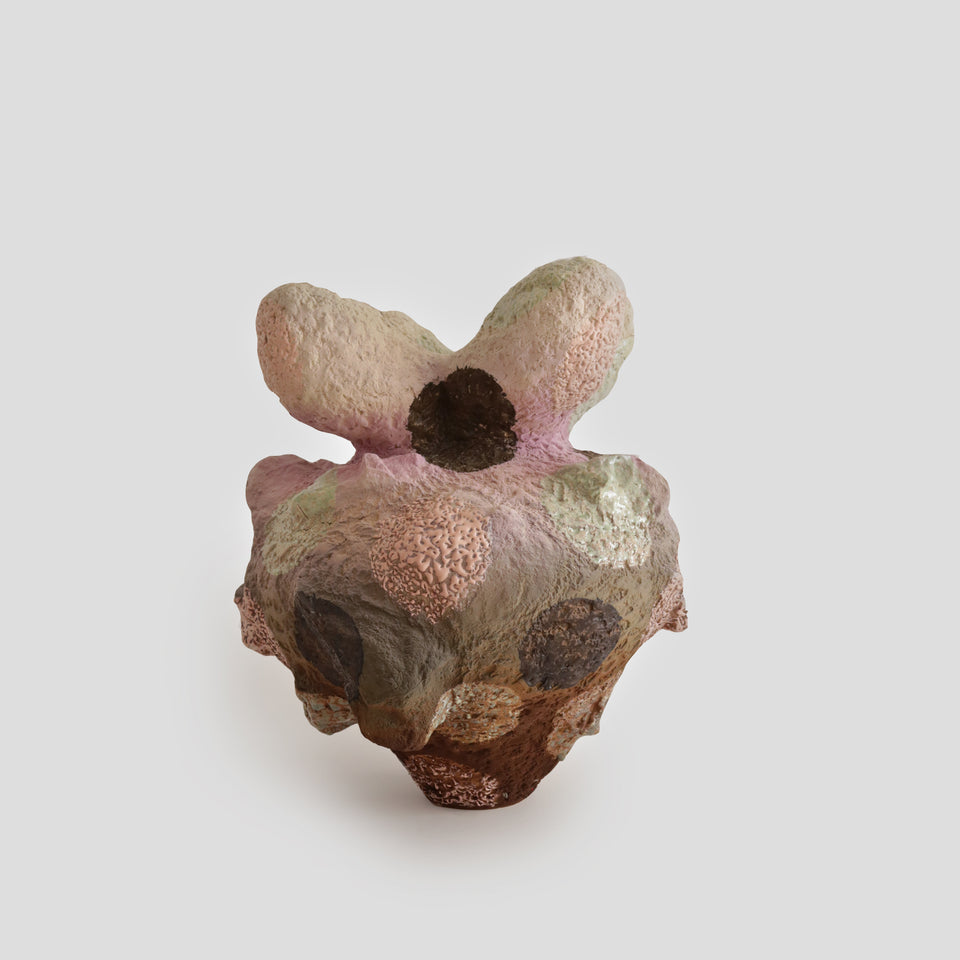 Granite Flower
Glazed stoneware piece, hand-built by the French ceramicist Nitsa Meletopoulos.
" Working with clay and fire is like playing to create stones while having a dinner party. Mix mud and glass to create almost eternal shapes. It also means working in a very particular relationship to time, with pauses that require patience. I love being dominated by clay, working with clay always brings something new."

DIMENSIONS: H 47 cm W 40 cm

TECHNIQUE: Hand-building

MATERIAL: Stoneware

This piece can contain fresh flowers. Gently cleanse and rinse after use. Avoid placing it on a fragile surface.
IMPORTANT
Given its size, this vase is not delivered in a custom-made wooden case