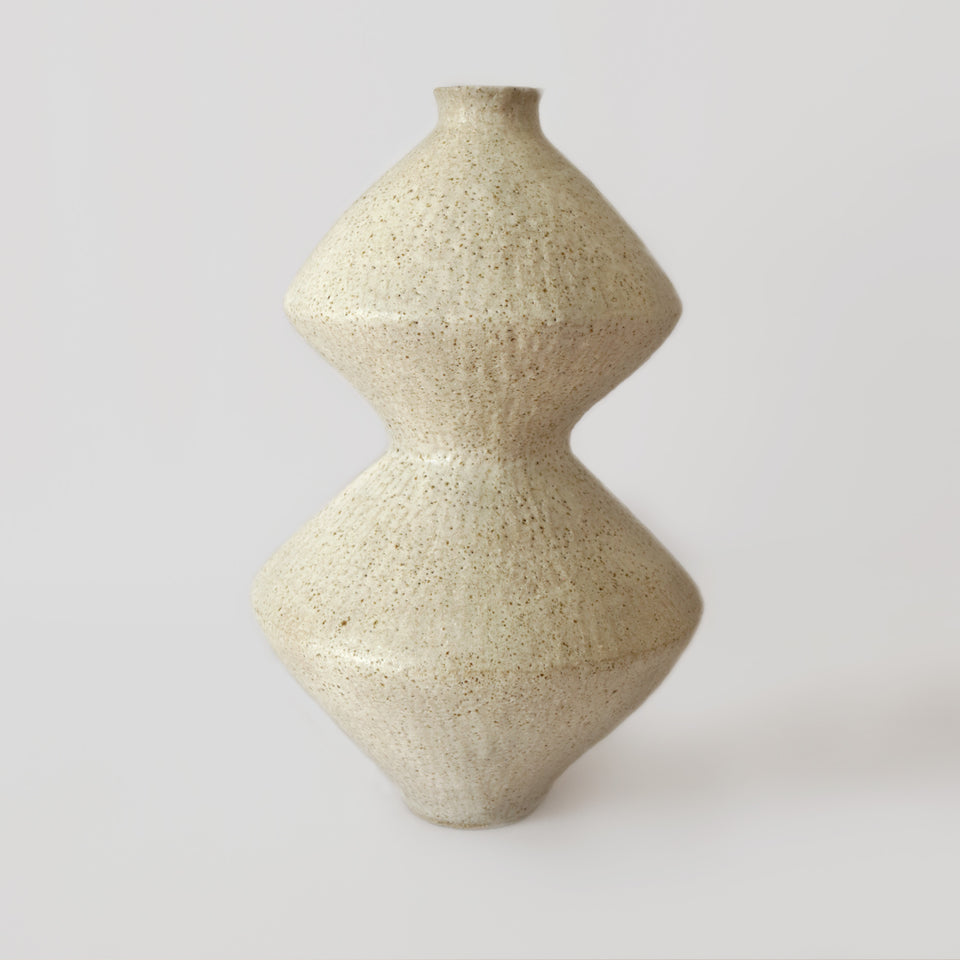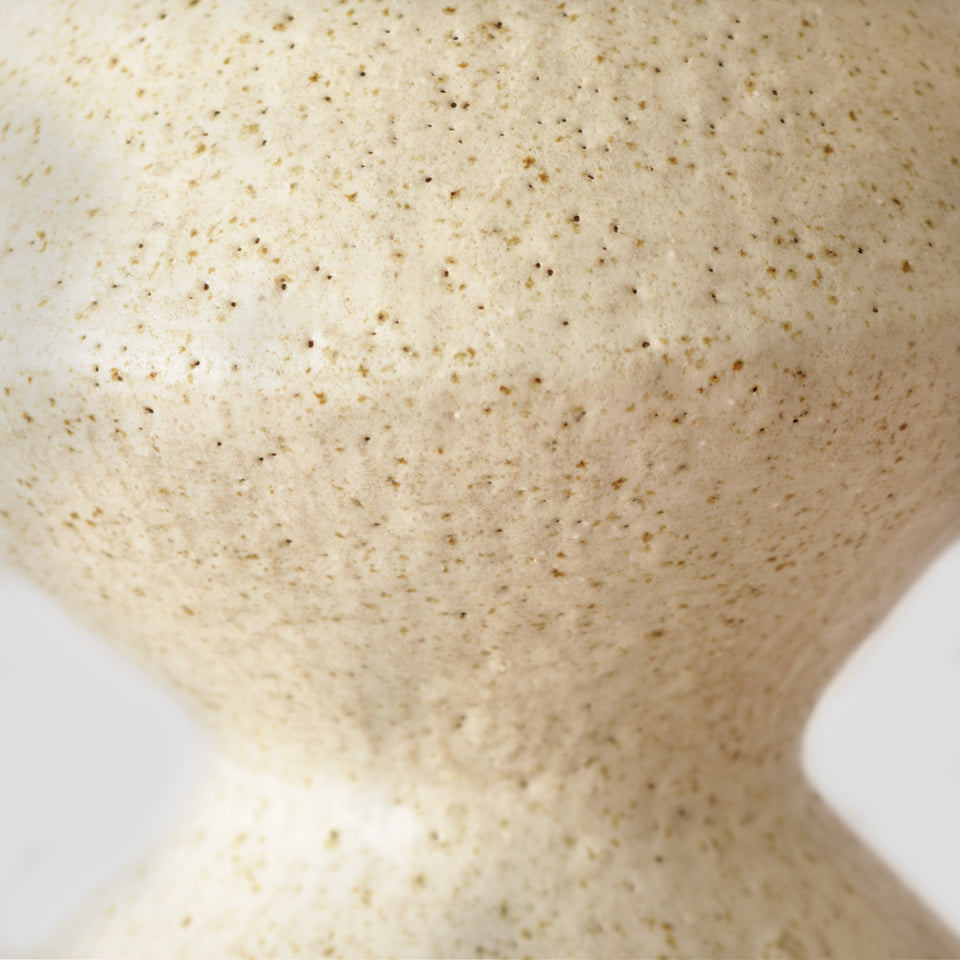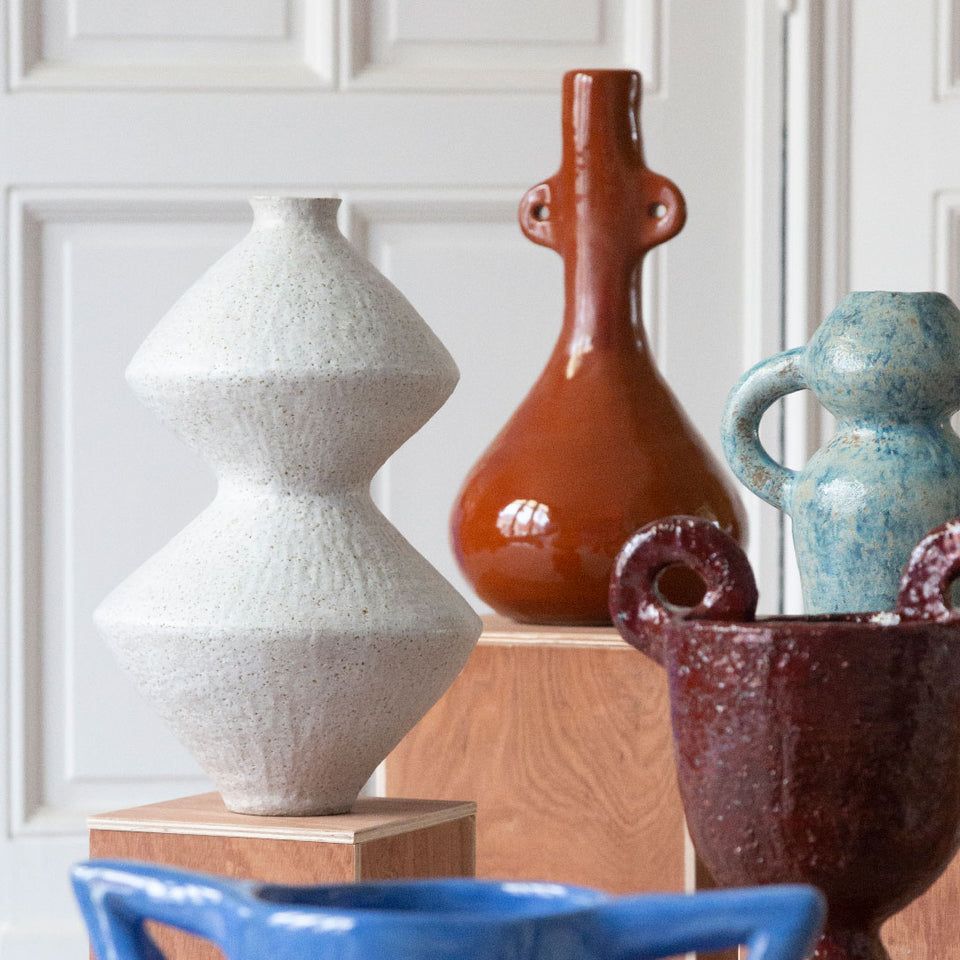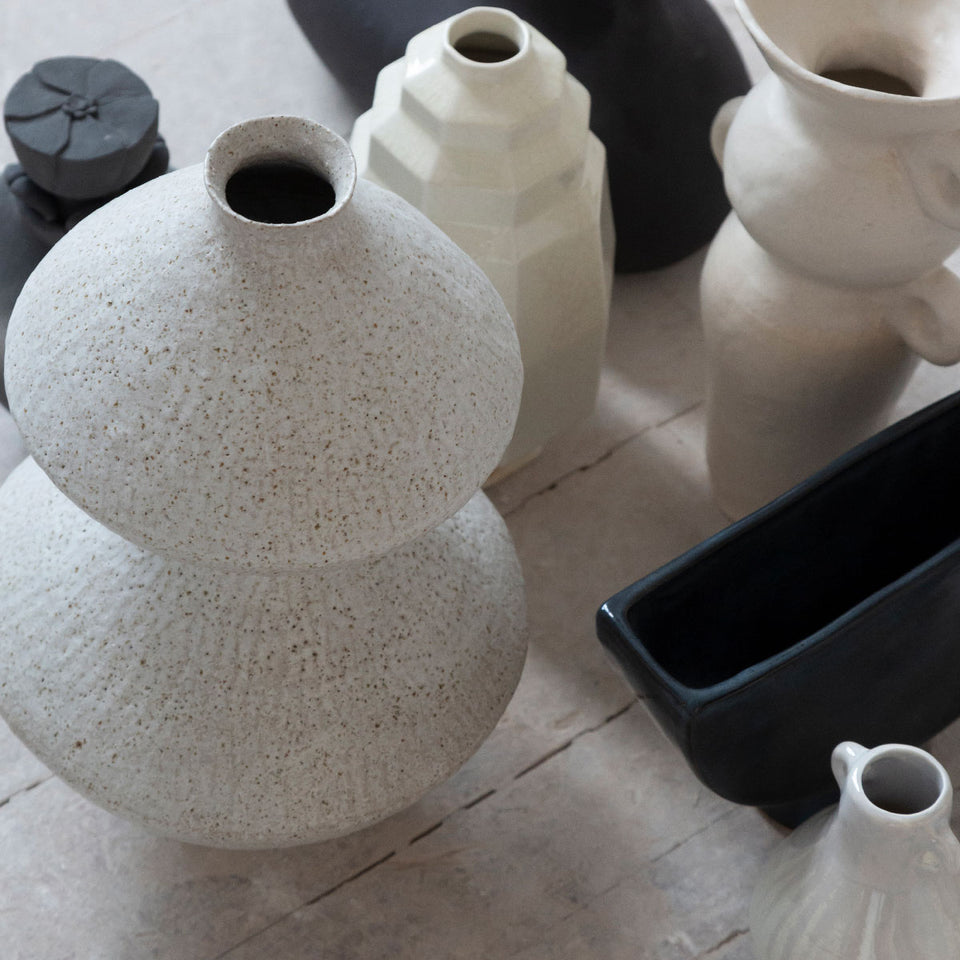 Large zigzag vase
INFO
This piece is currently traveling for an exhibition. It is still available and will be delivered as soon as it comes back
Unique piece in glazed sandstone, hand-built by Australian artist Emily Belle Ellis in her studio based in Sidney.
Each of her pieces are unique, mixing geometric and ancient vessels shapes, she beautifully plays with curves and angles.

DIMENSIONS : H 38 cm

MEDIUM: sandstone

GLAZE: speckled and textured milky white

Wash by hand and carefully rinse after using. Place on a protected surface.