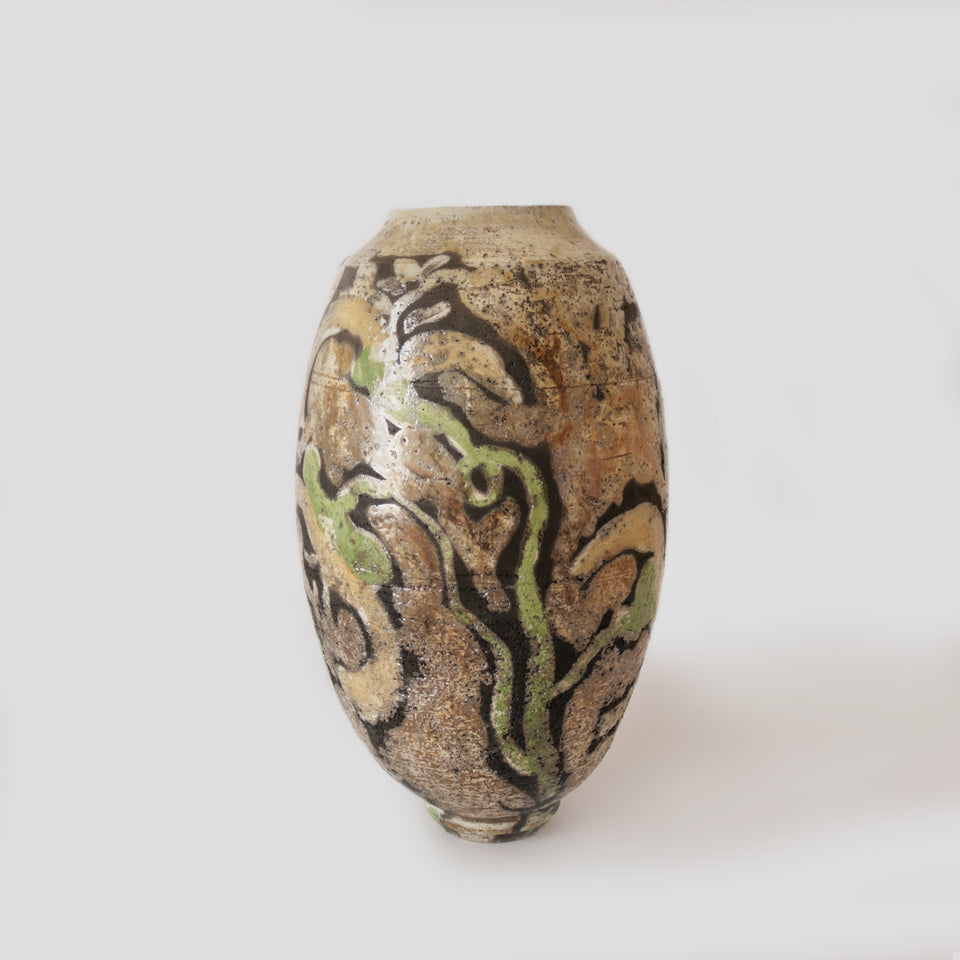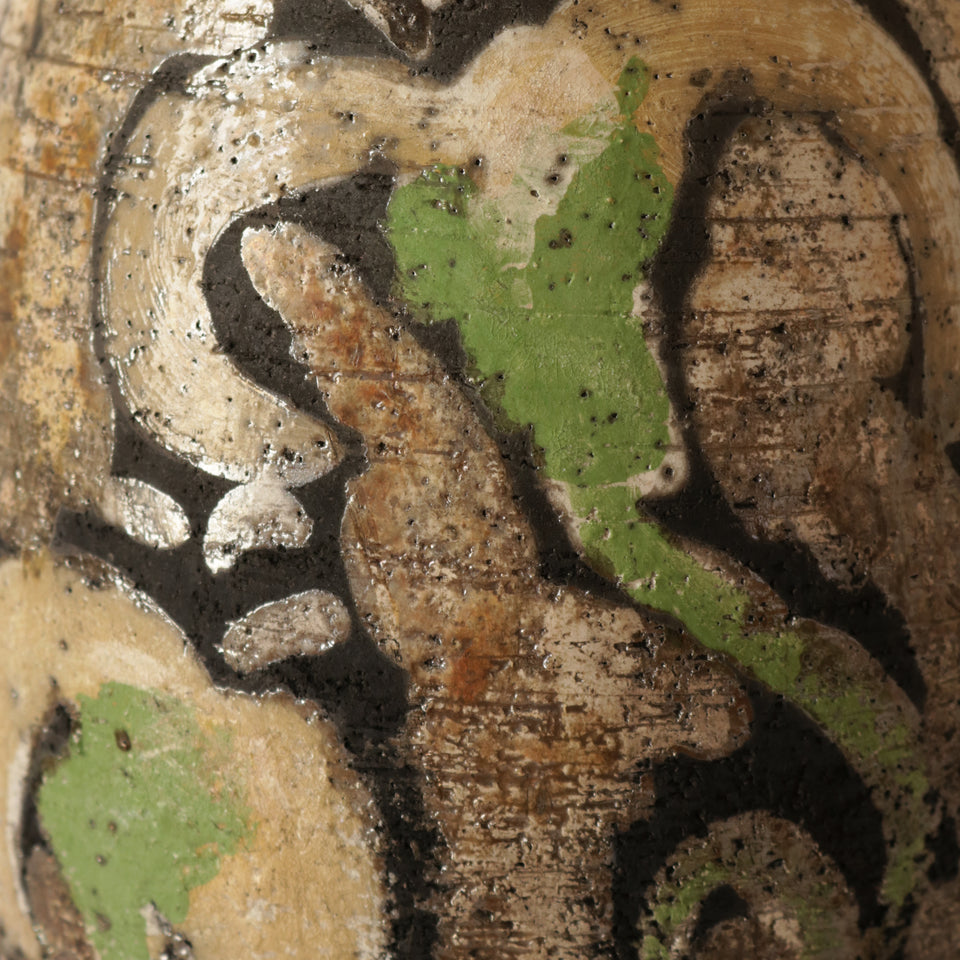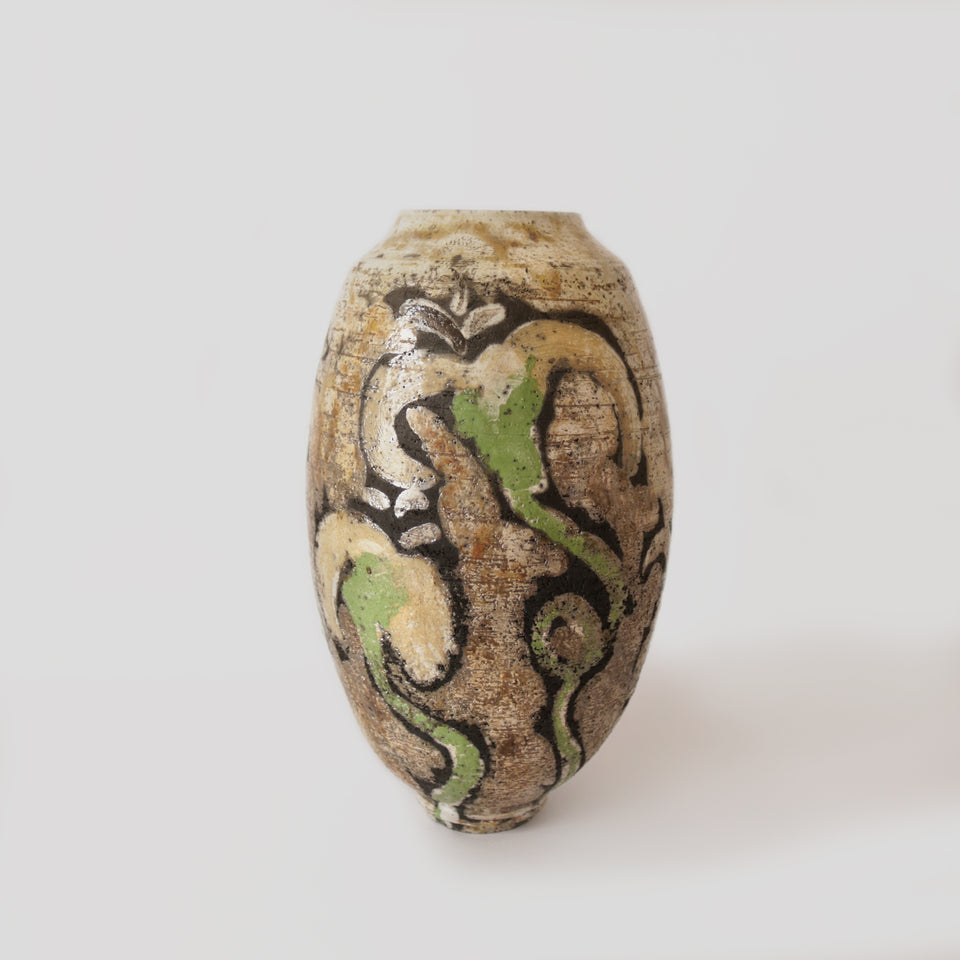 Large vintage Vase Raku floral
Enamelled piece, ovoid shaped, Raku fired
Stamp is still to be identified. He has not shared all his secrets ... If you have any leads, we are interested!
In any case, its wide neck opening 9 cm and its size will highlight your large bouquets.
DIMENSIONS :Ø 20 cmH 33 cm
MEDIUM: Black sandstone

GLAZE: green, gray, beige, black, metallic reflections and floral-inspired patterns
CONDITION: Very good condition.
Gently cleanse and rinse after use. This vintage piece and sold as is, please refer to the photos on the product sheet. Feel free to ask for additional photos!