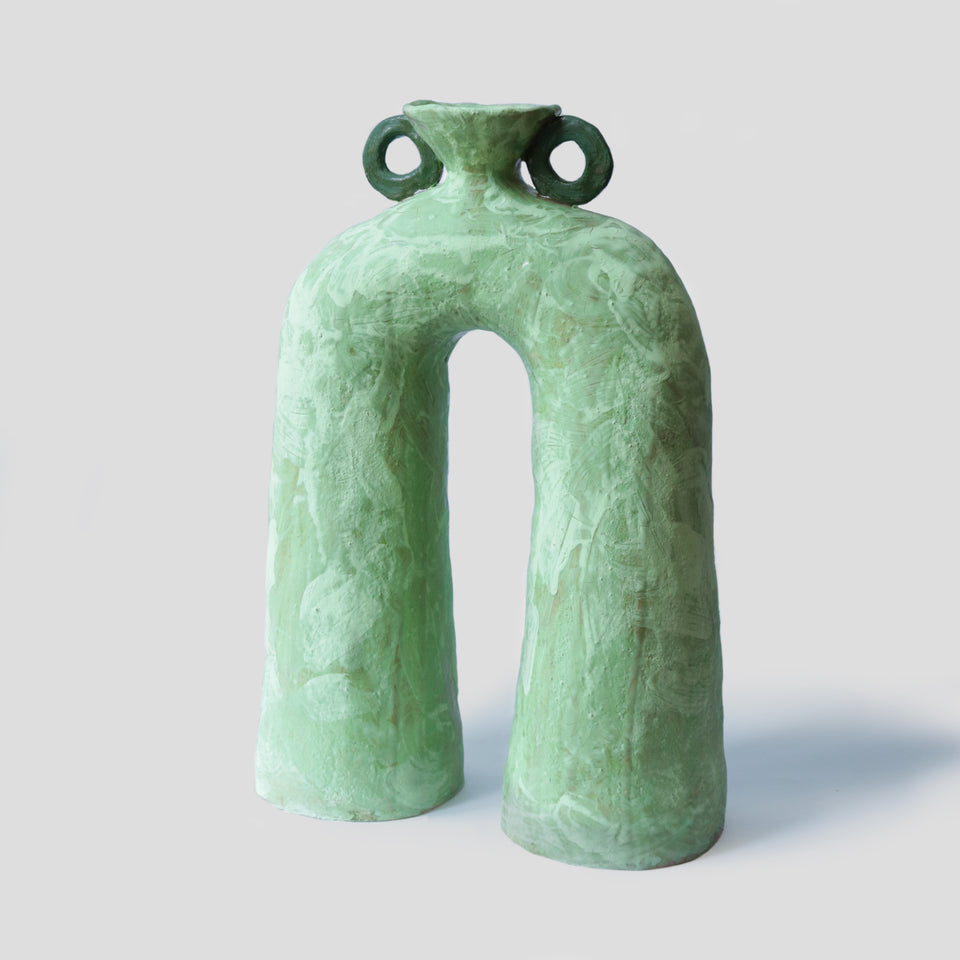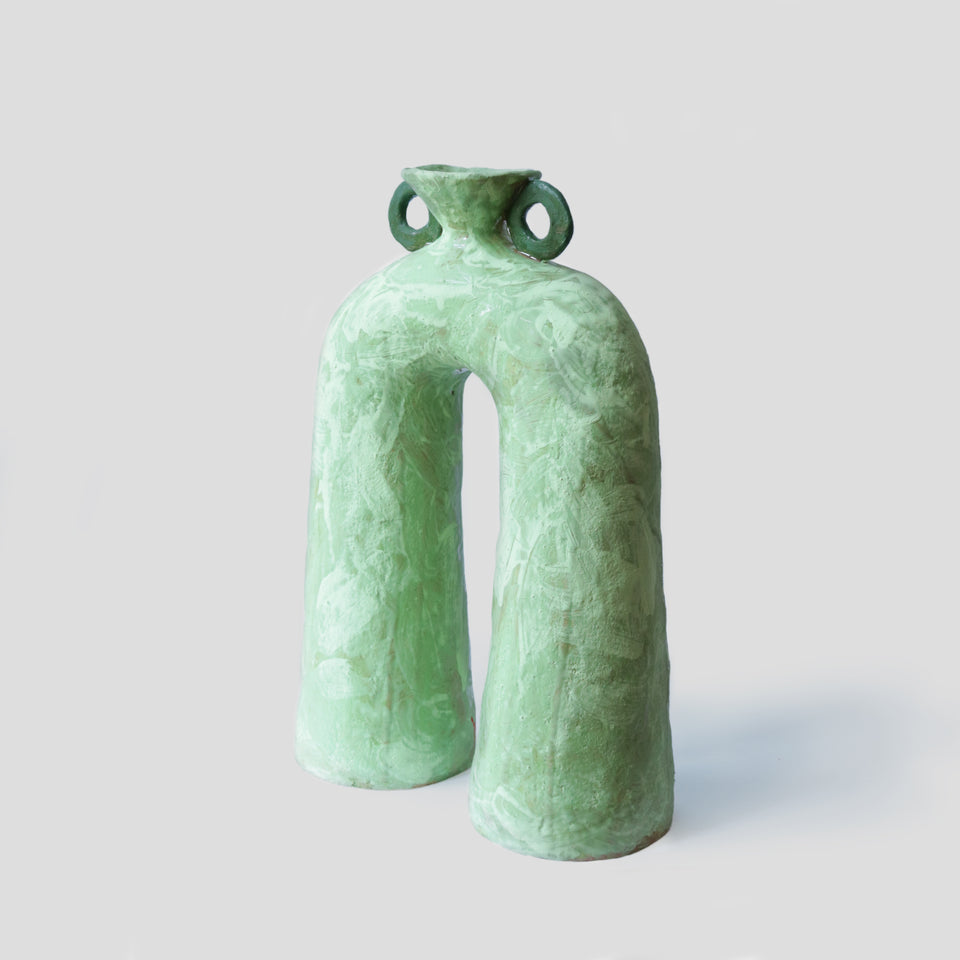 Large Velvet Grass Vase
Sculptural vase - unique piece, hand-built by Xanthe Somers
This imposing green piece was created by Zimbabwean Artist Xanthe Somers.
Xanthe studied and now works in London. She explores clay to create imposing objects halfway between the sculpture and the utility.
"I like everything I make to have texture, materiality is important to me - whether this is through layered colour, chunky clay, building techniques or brushstrokes."
DIMENSIONS: H 41 cm

TECHNIQUE: Hand-built
MATERIAL: Sandstone

GLAZE: Green glaze with multiple shades

This piece is glazed inside and could contain flowers;Gently cleanse and rinse after use. Avoid placing it on a fragile surface.