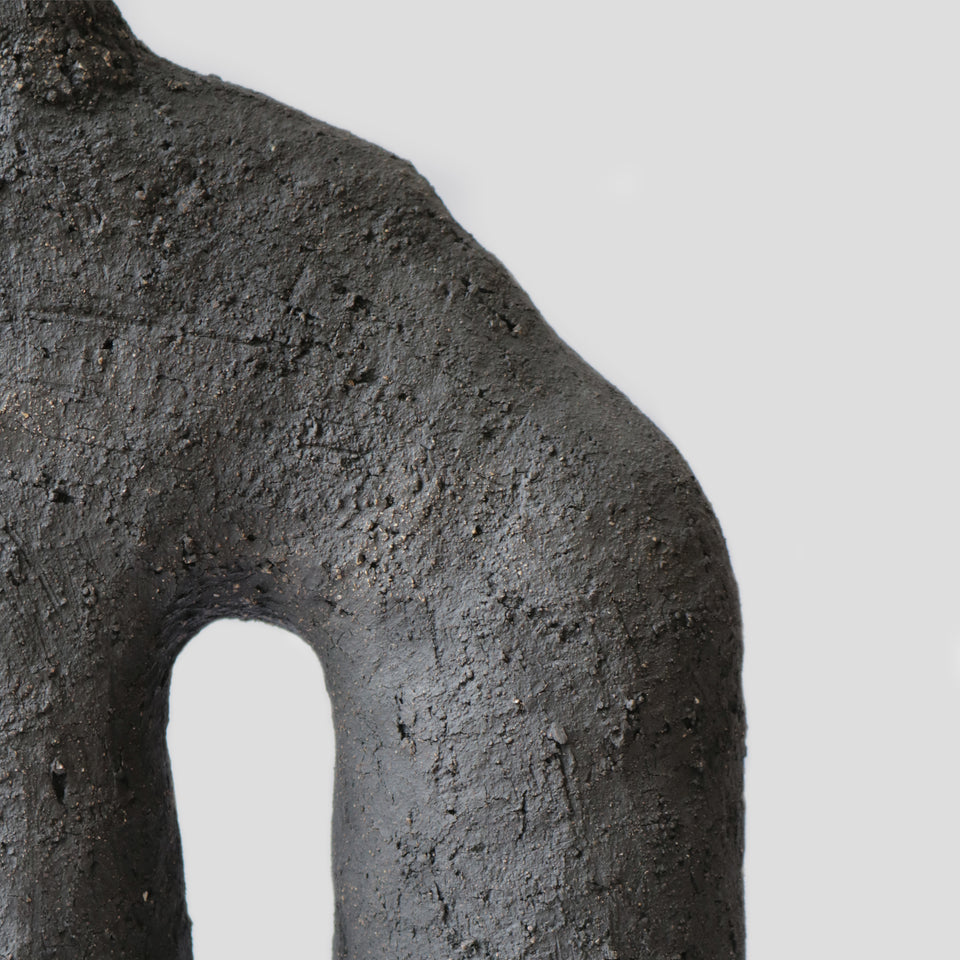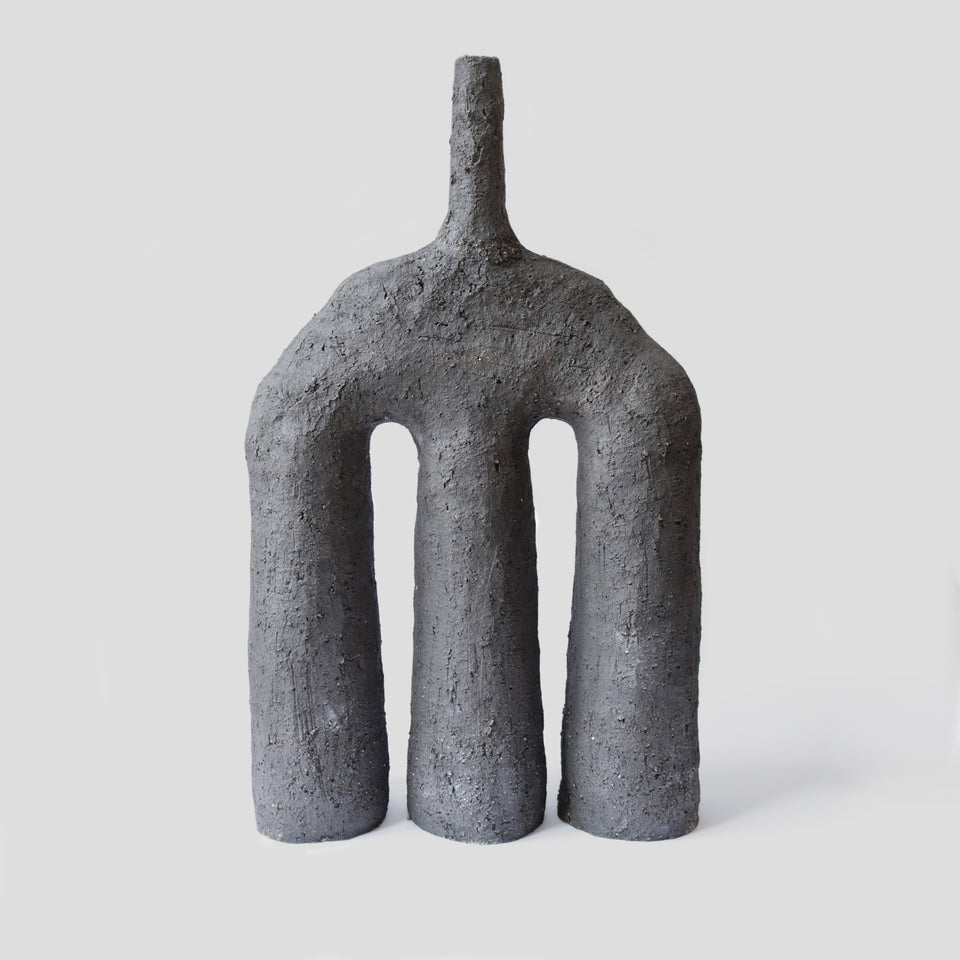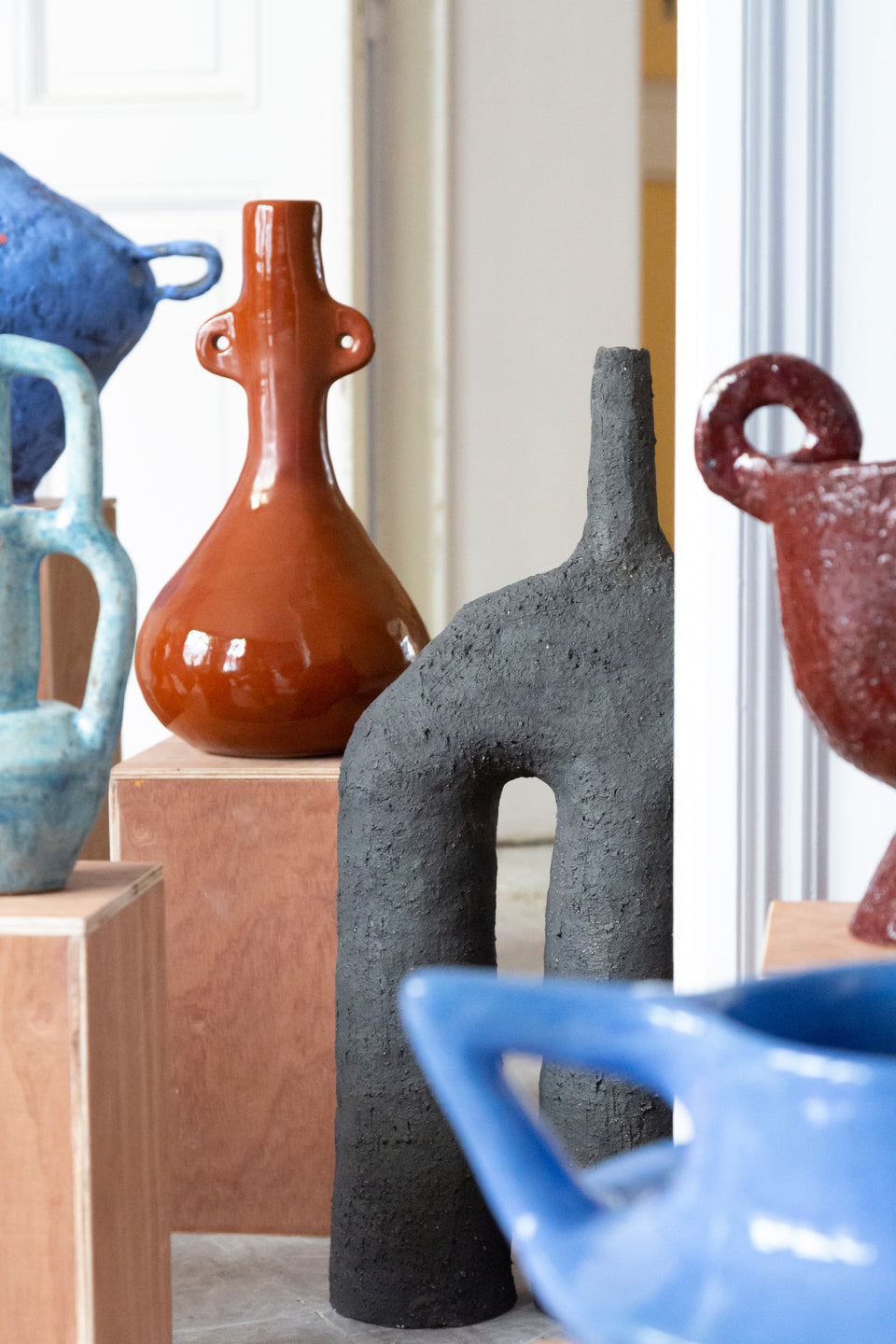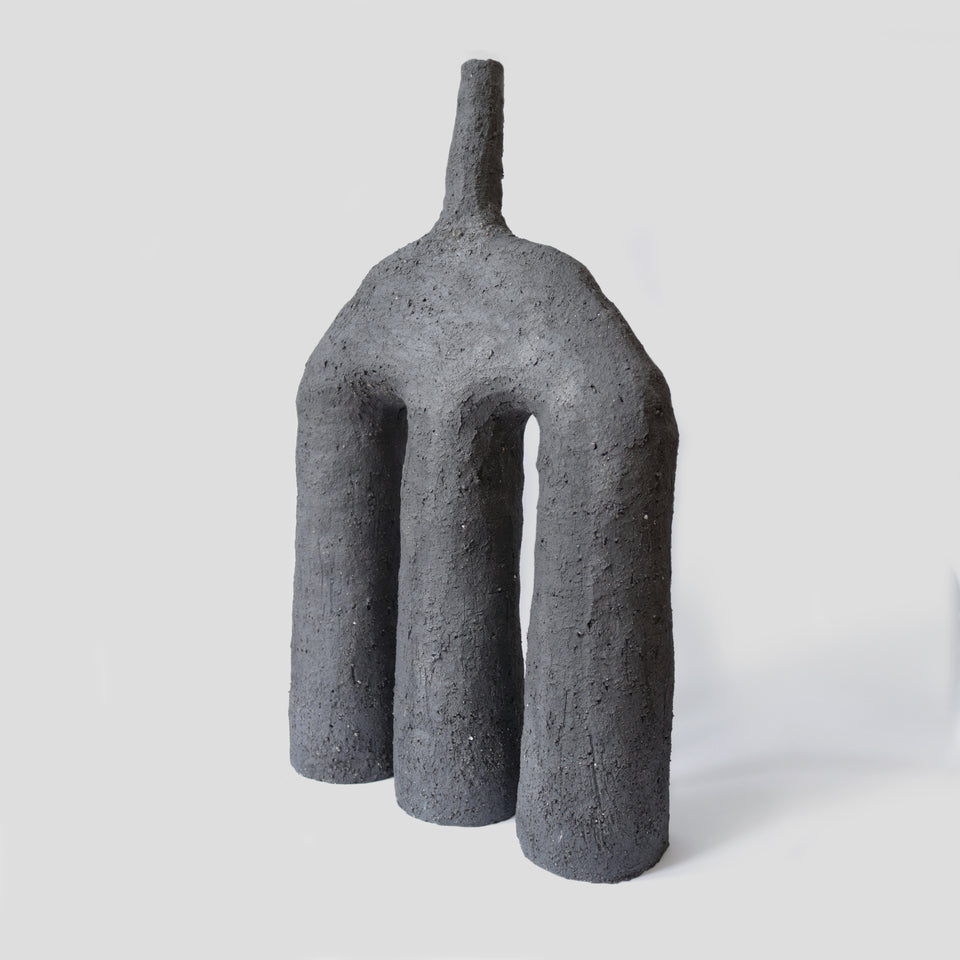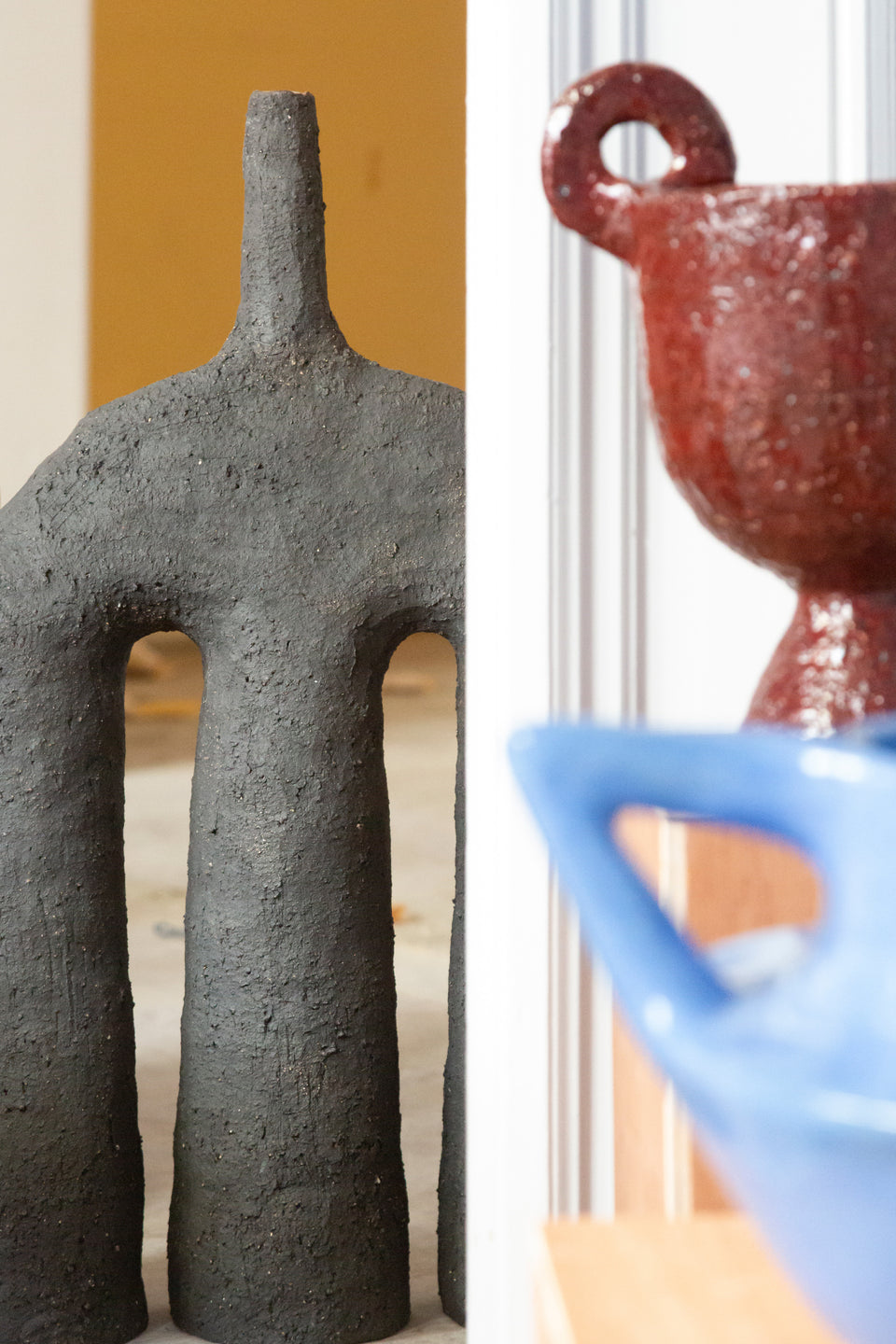 Large sculptural Vase The Volcano
Sculptural vase - unique piece, hand-built by Xanthe Somers
This imposing, highly textured black piece was created by London-based Zimbabwean artist Xanthe Somers. The chamotte and the texture of this clay make it possible to sculpt and assemble pieces in a very intuitive way. Her experimental practice and the jubilation she has in modeling her pieces are expressed particularly well on a very large scale!
"My sculptural forms aim to bring to life the slippage that occurs in the spaces between the material and the imaginary, to fracture the habit and convention that dictates how we understand the everyday."
DIMENSIONS: L 36 cm H 60 cm

TECHNIQUE: Hand-built
MATERIAL: Textured black clay


This piece is glazed inside and could contain flowers;Gently cleanse and rinse after use. Avoid placing it on a fragile surface.