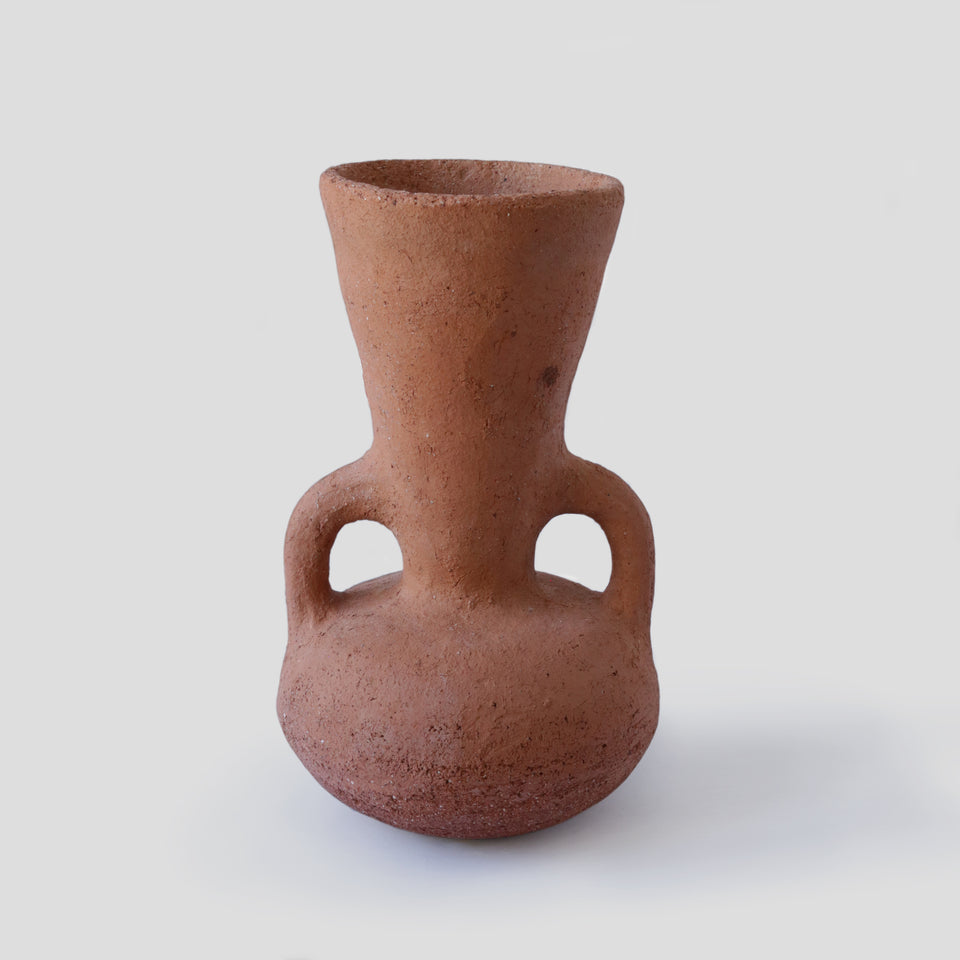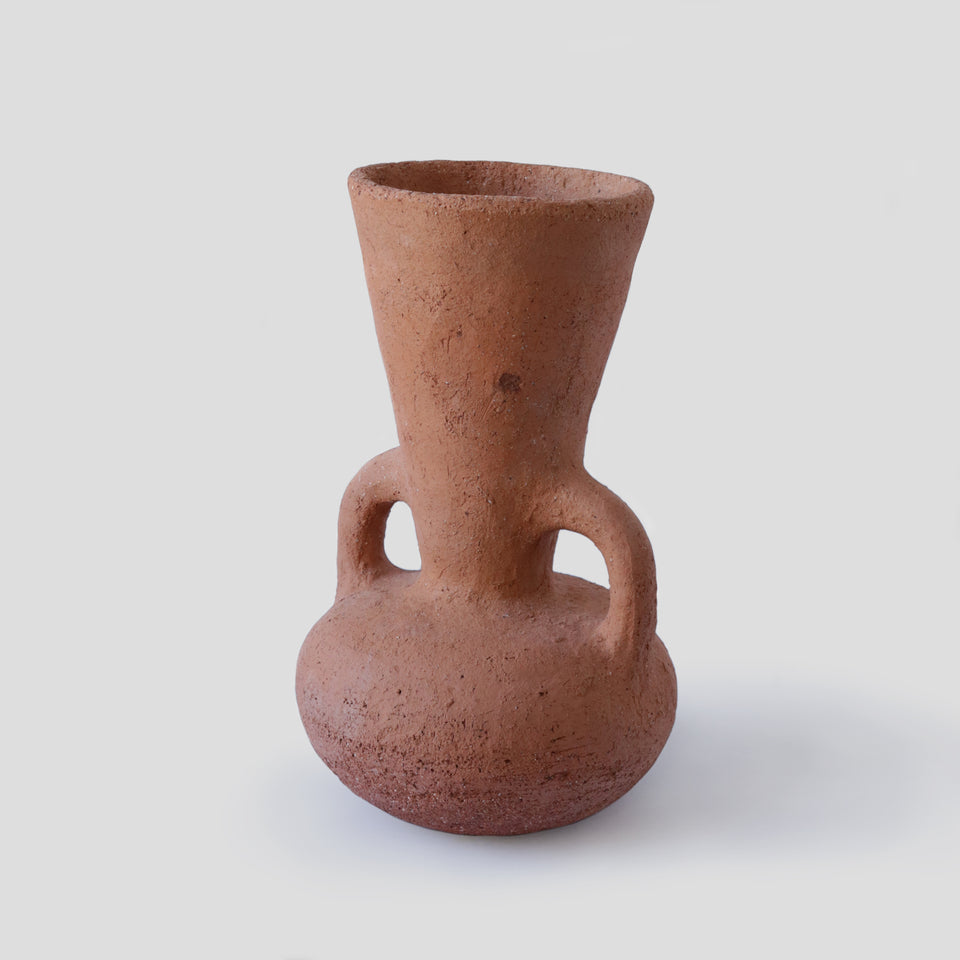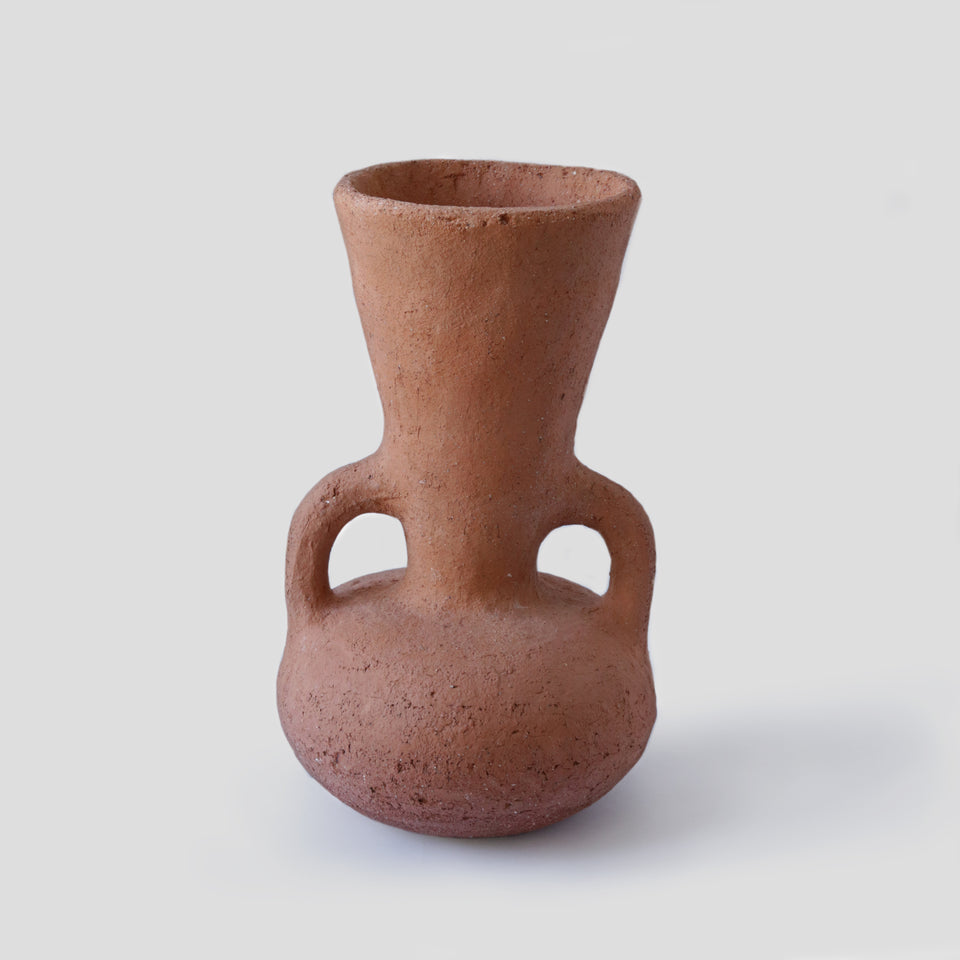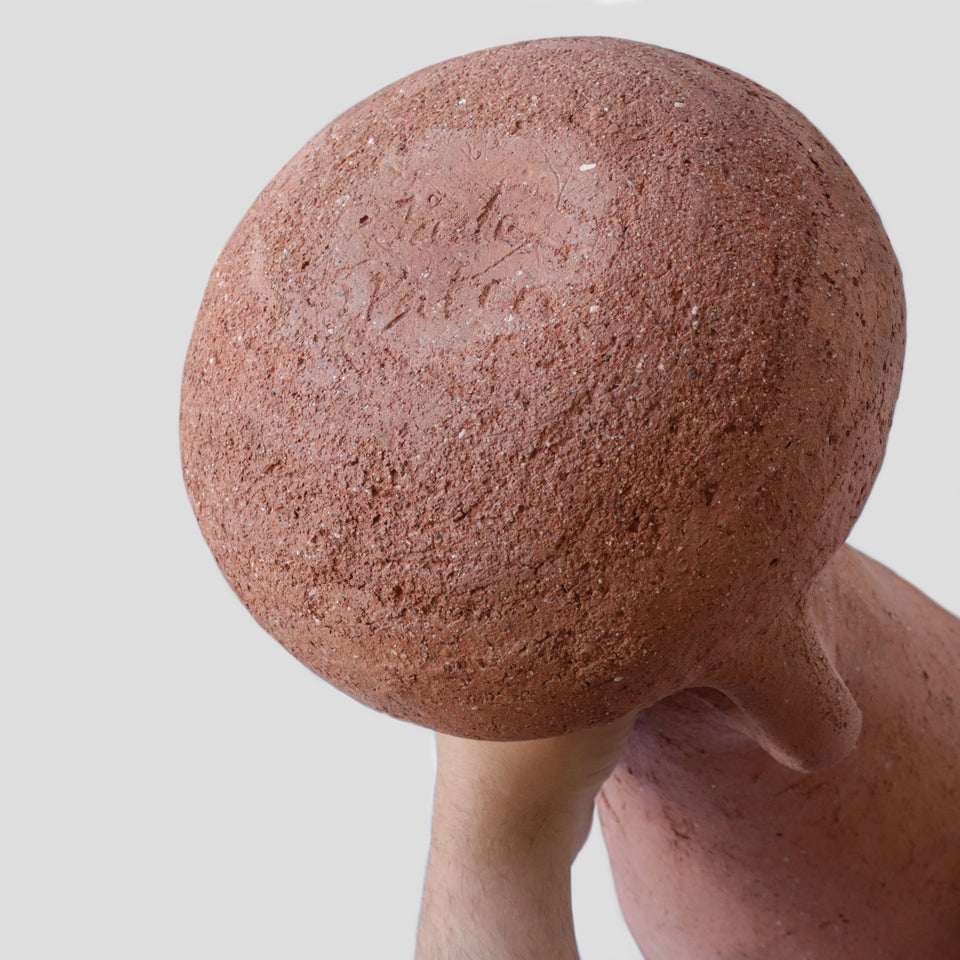 Large Terra cotta open-necked Vase
by Jade Paton
One-off hand-built by the South African ceramic Artist Jade Paton, for Volume Ceramics.
Jade Paton, Cape Town based ceramist, creates unique pieces. She experiments and has a real sense of forms and a real creative freedom. Some of her pieces are raw and natural, some others are glazed in very vivid colors. Her vocabulary of shapes is also very large, inspired by ancient vessels, as well as natural forms.
Her family owns a flower shop in Cape Town, that may explain why she is obsessed with vases ! Her pieces are functional vases or can be displayed as a sculpture.
DIMENSIONS: W 32 cm, H 39 cm
TECHNIQUE: Hand built
MEDIUM: Chamotte clay
GLAZE: unglazed natural clay - the interior is sealed with a clear glaze
COLOR: Textured terra cotta
Carefully wash and rinse after using. The interior is sealed with glaze but please avoid to display this vase on fragile surface.