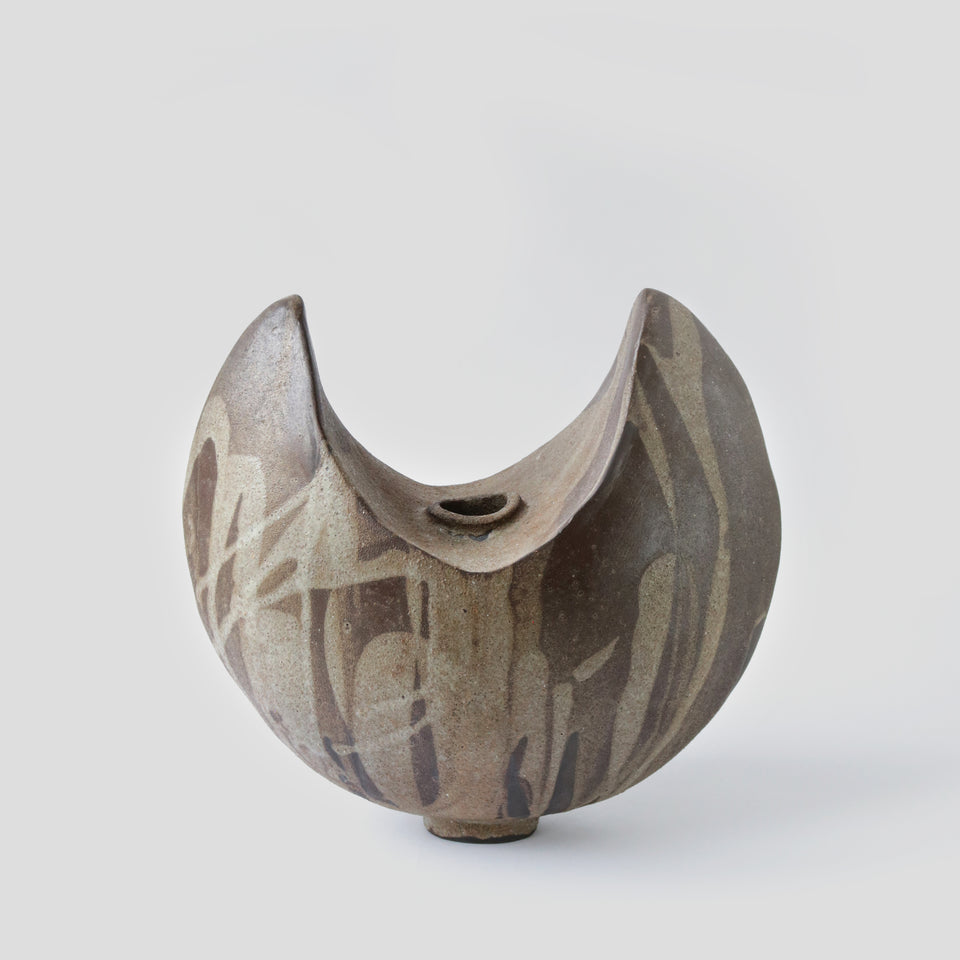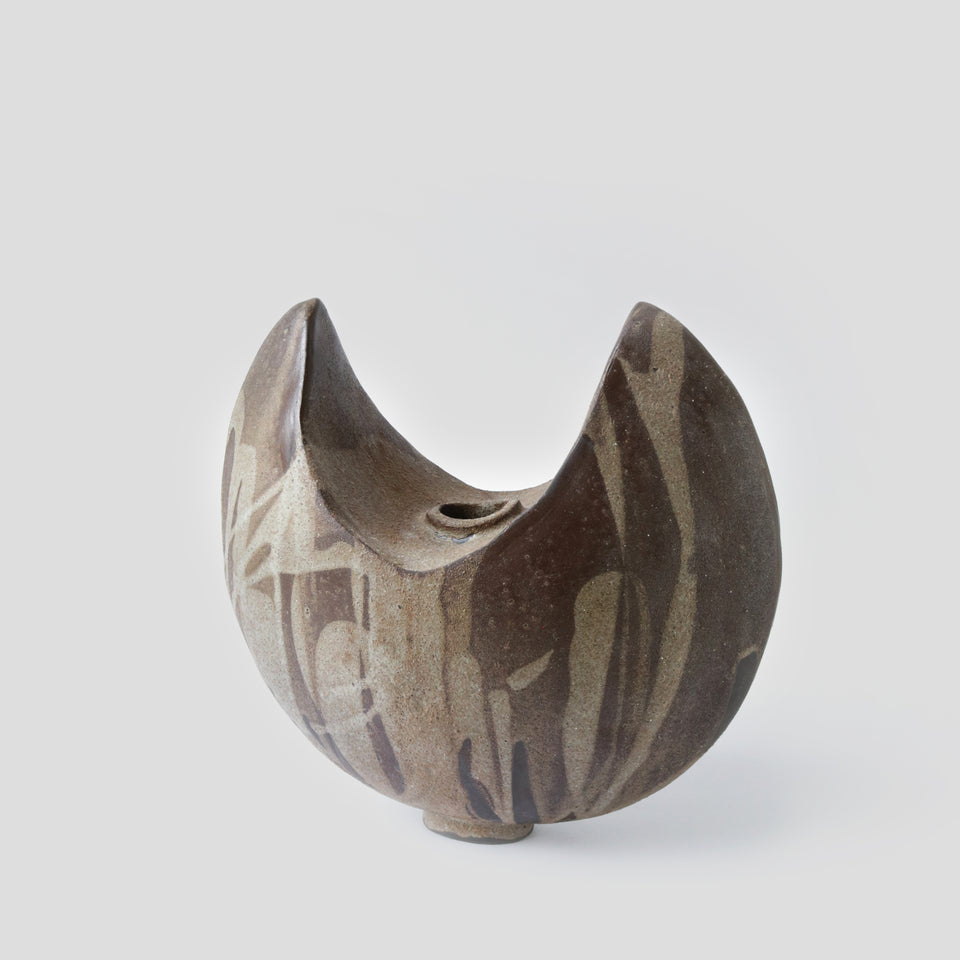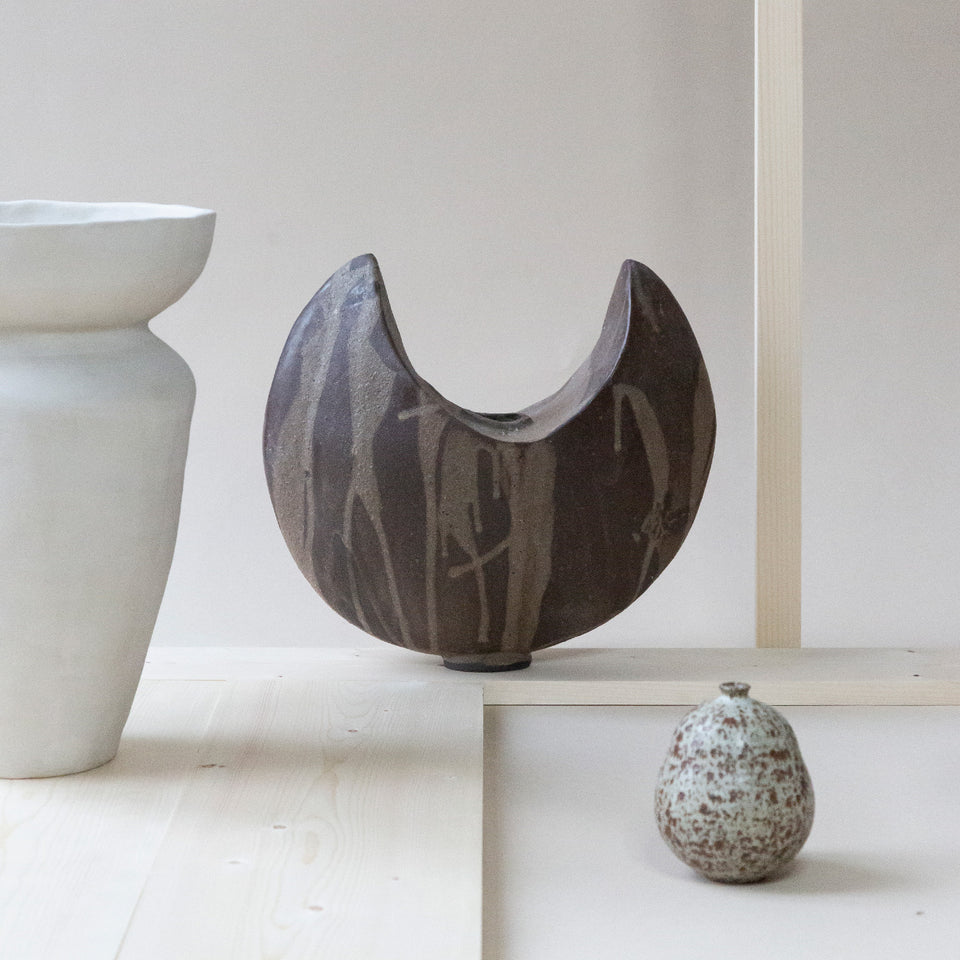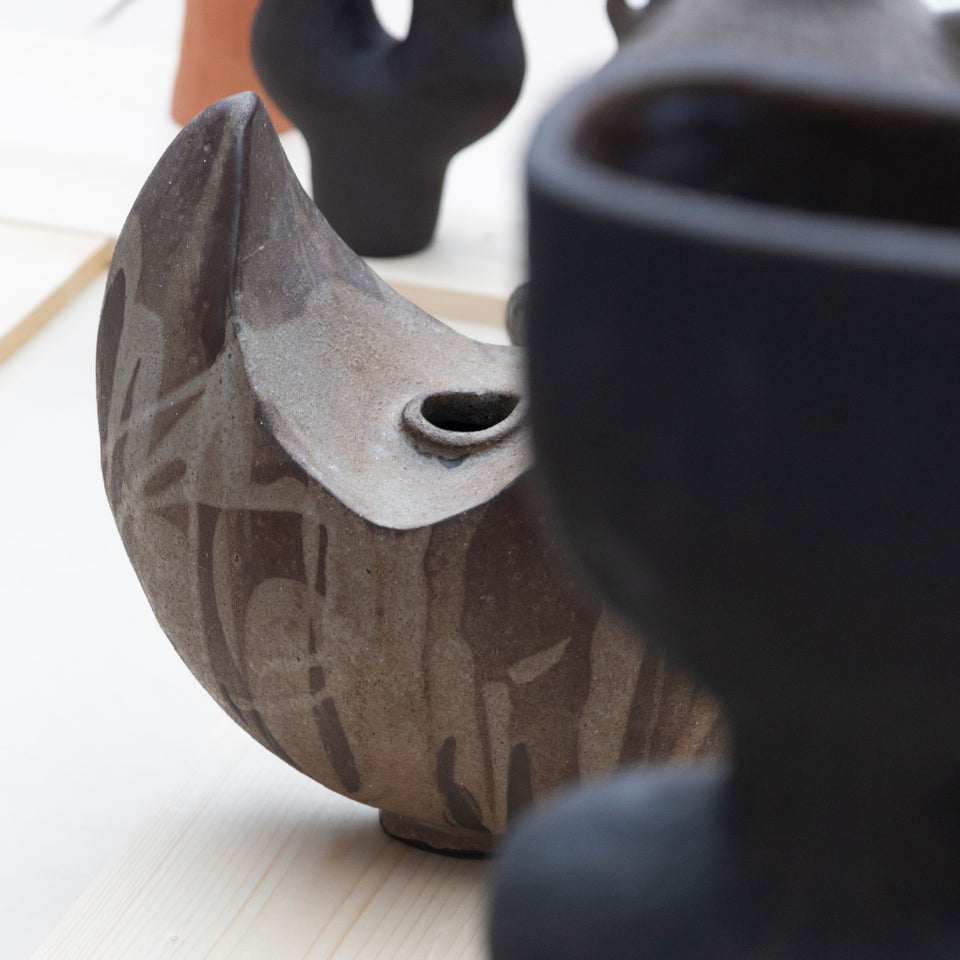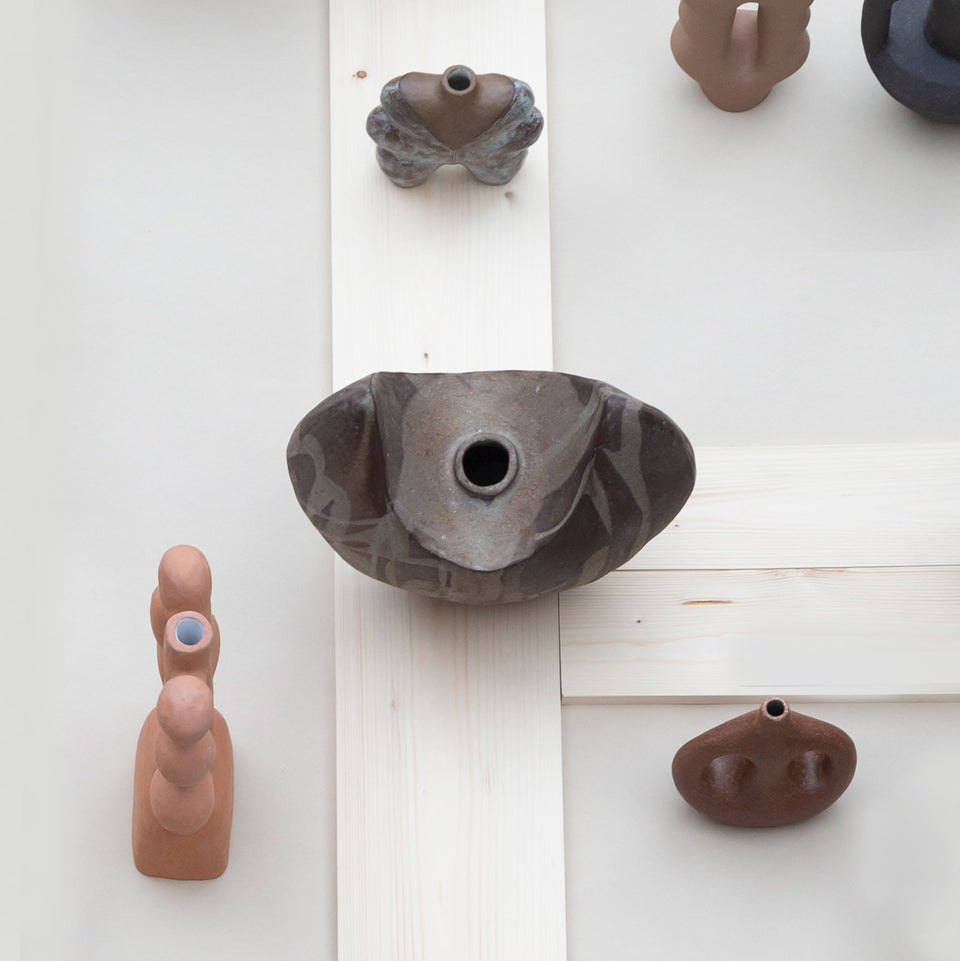 Large Crescent Moon Vase
by Luna Mara
One-off hand-built by Dutch ceramic artist Luna Mara, for Volume Ceramics.
Back in Amsterdam after a few months in Denmark with the ceramic- and performance artist Christin Joansson, she decided to launch her ceramics studio. She sublimates incidents and intuition in functional vases, which can be displayed as sculptures.

While letting my ceramic pieces dry or rest, I sit down and stitch away for hours, almost in a meditative state. Both of these disciplines are connected by an underlying curiosity of rituals, symbolism and our intuitive connection to nature.
DIMENSIONS: W 33 cm, H 32 cm

TECHNIQUE
: slab-built
GLAZE: Natural glaze with ashes
Carefully wash and rinse after using. This piece is water tight but please avoid to display it on fragile surface.