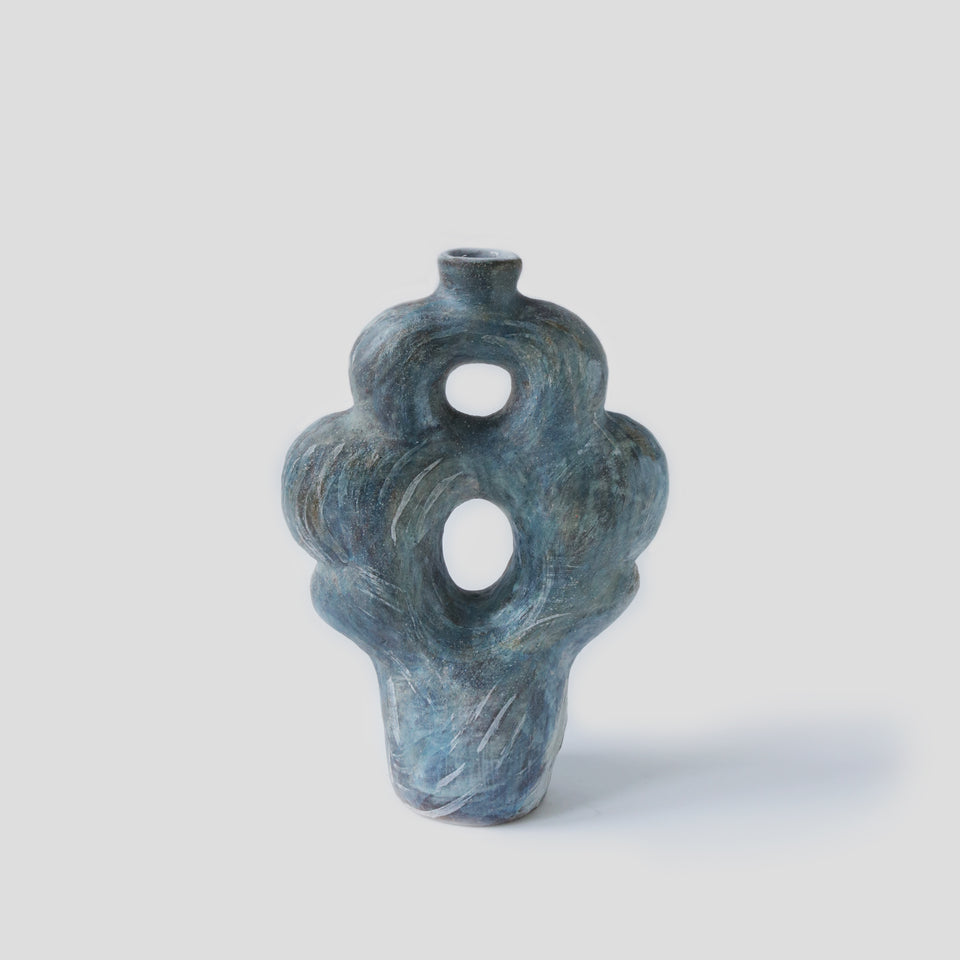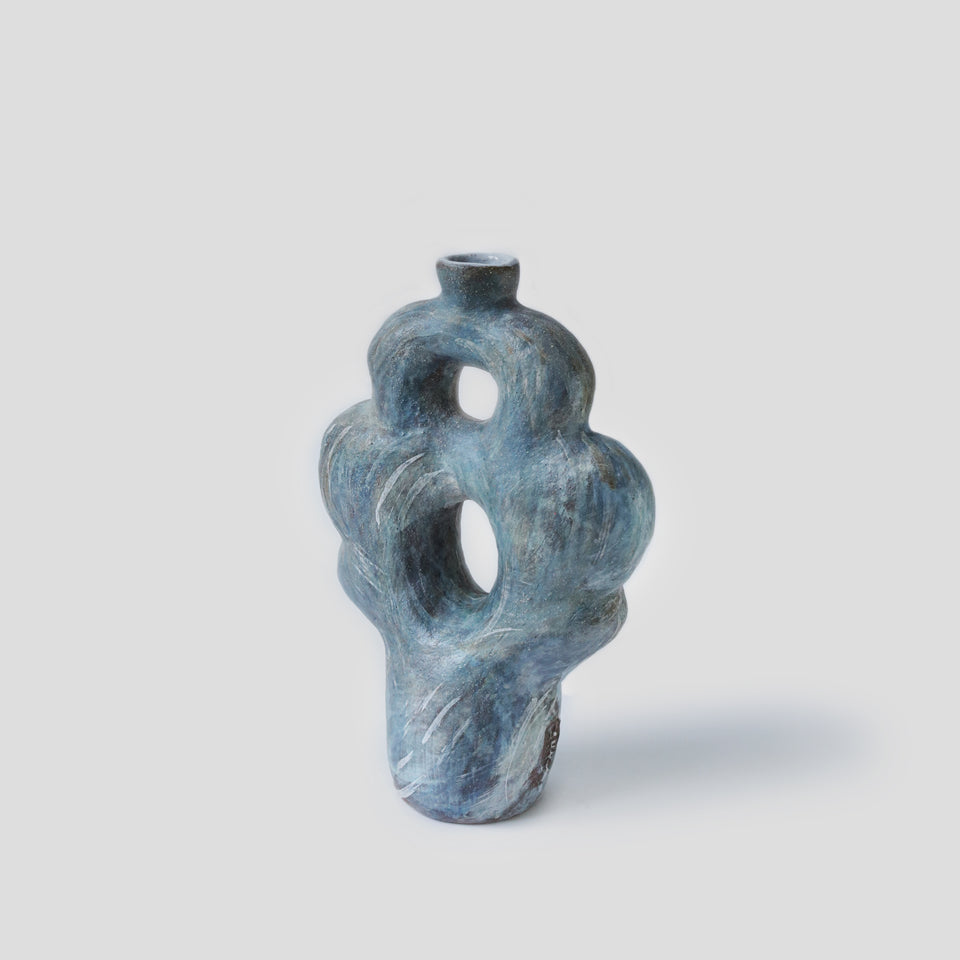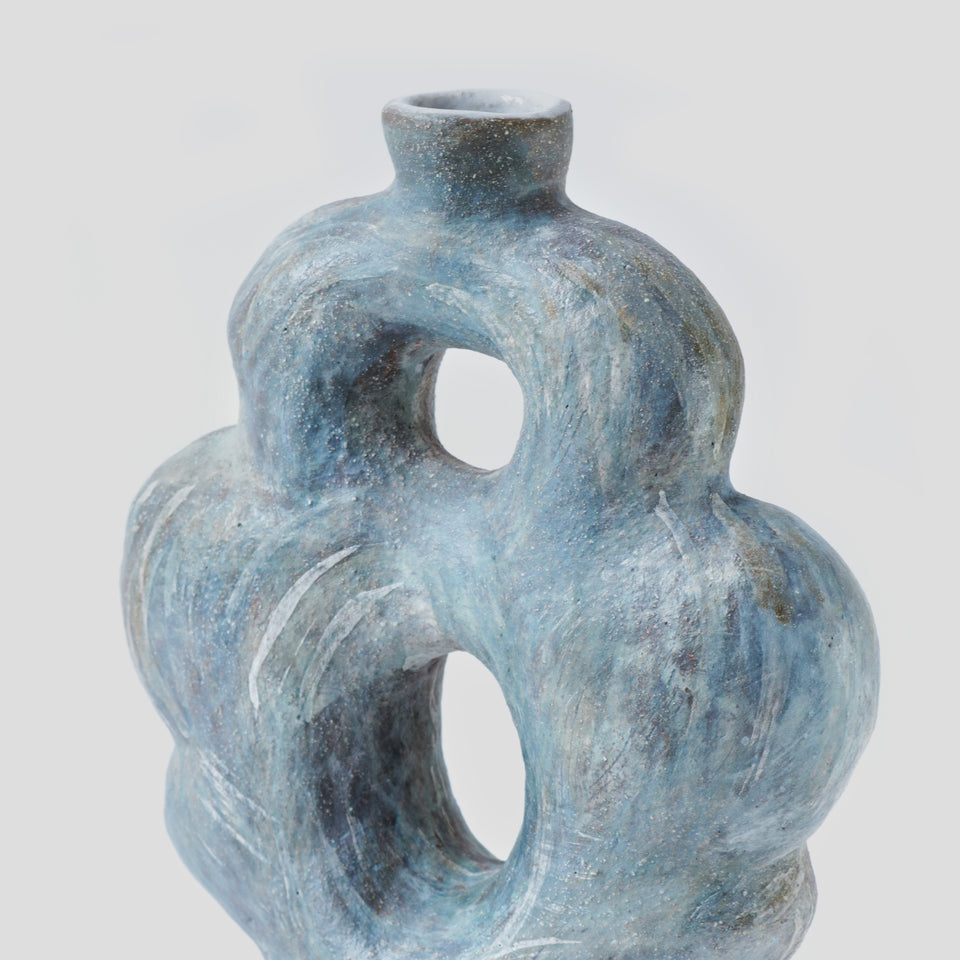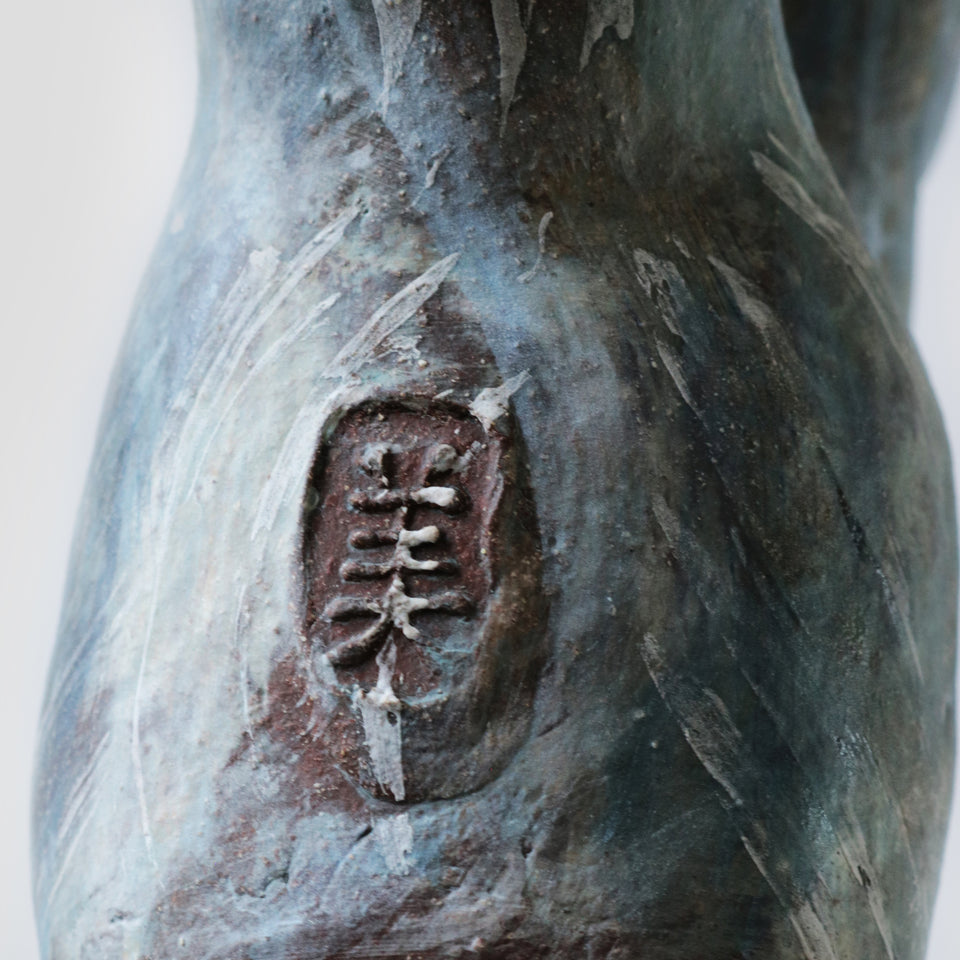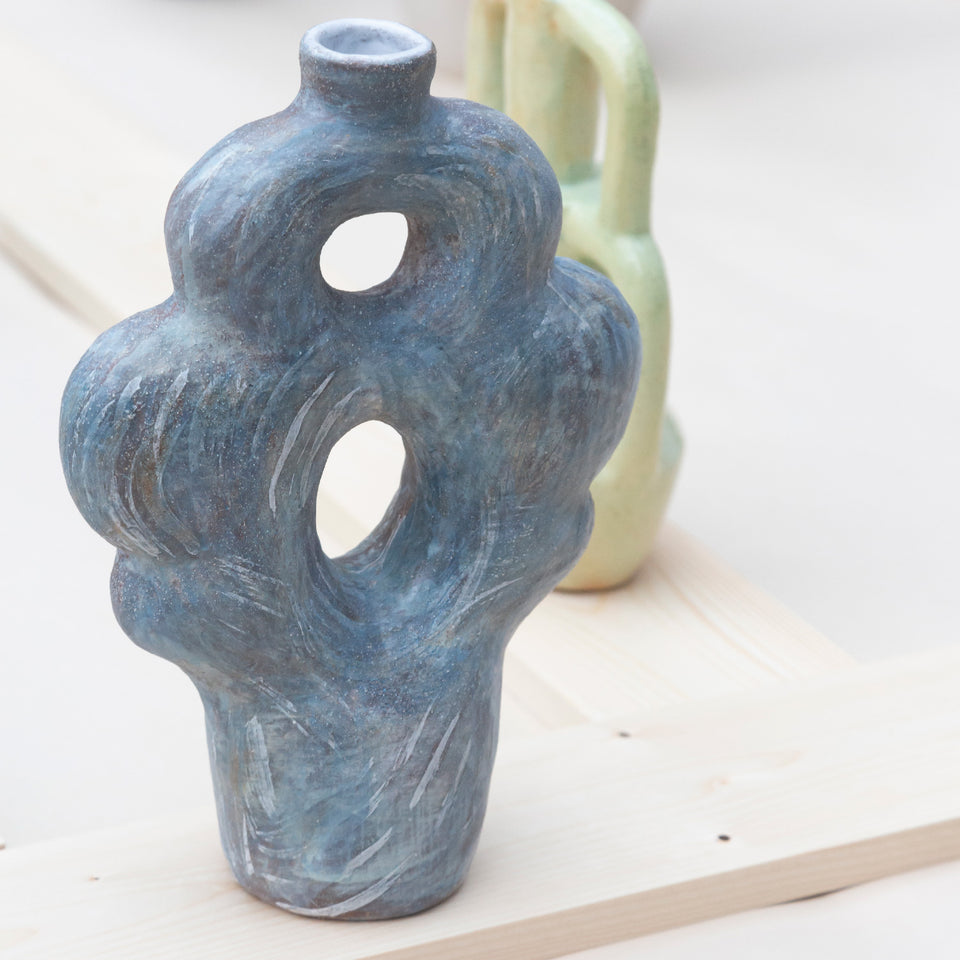 Large Cloud Vase
by Miwa Neishi
Sculptural vase - unique piece hand-built by Miwa Neishi.
This artist of Japanese origin lives and works in New York. Her work, presented exclusively by Volume Ceramics in Europe, shows great freedom, while drawing its roots in traditional Japanese know-how. The shapes are usually influenced by the mannerism of calligraphy. She readily cites Noguchi Isamu and Saburo Hasegawa as major inspirations in her work. Miwa created this biomorphic vessel, drawing inspiration from nature and traditional Japanese dolls.
DIMENSIONS: H 30 cm L 20 cm

TECHNIQUE: Hand-building
MATERIAL: Sandstone

GLAZE: Blue glaze with multiple shades

One-off. Gently clean and rinse after use. This piece is glazed, however avoid placing it on a fragile surface.