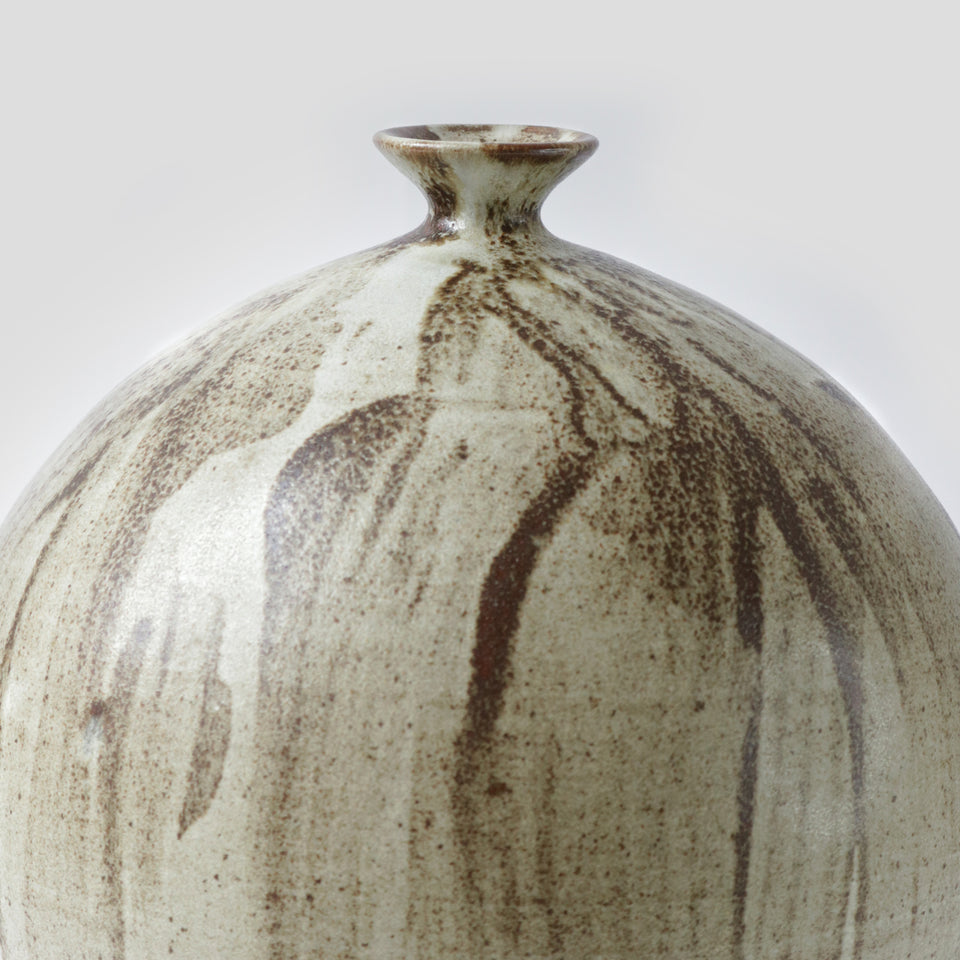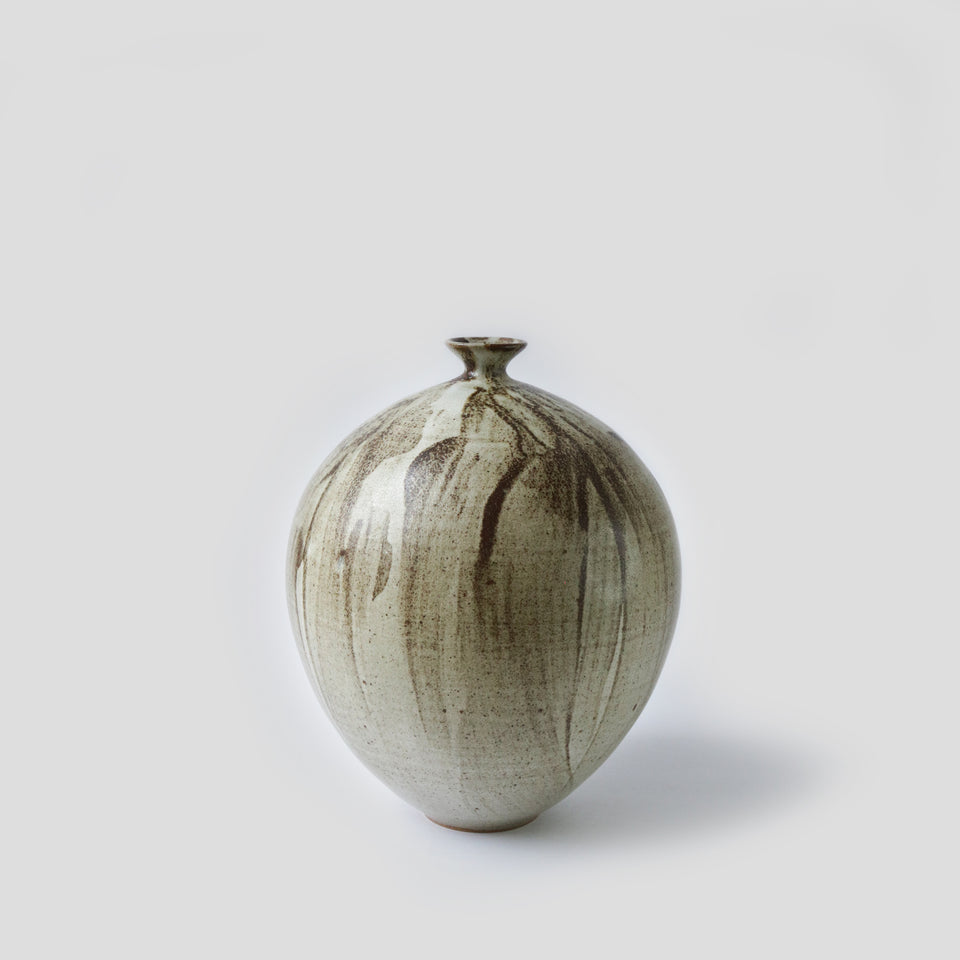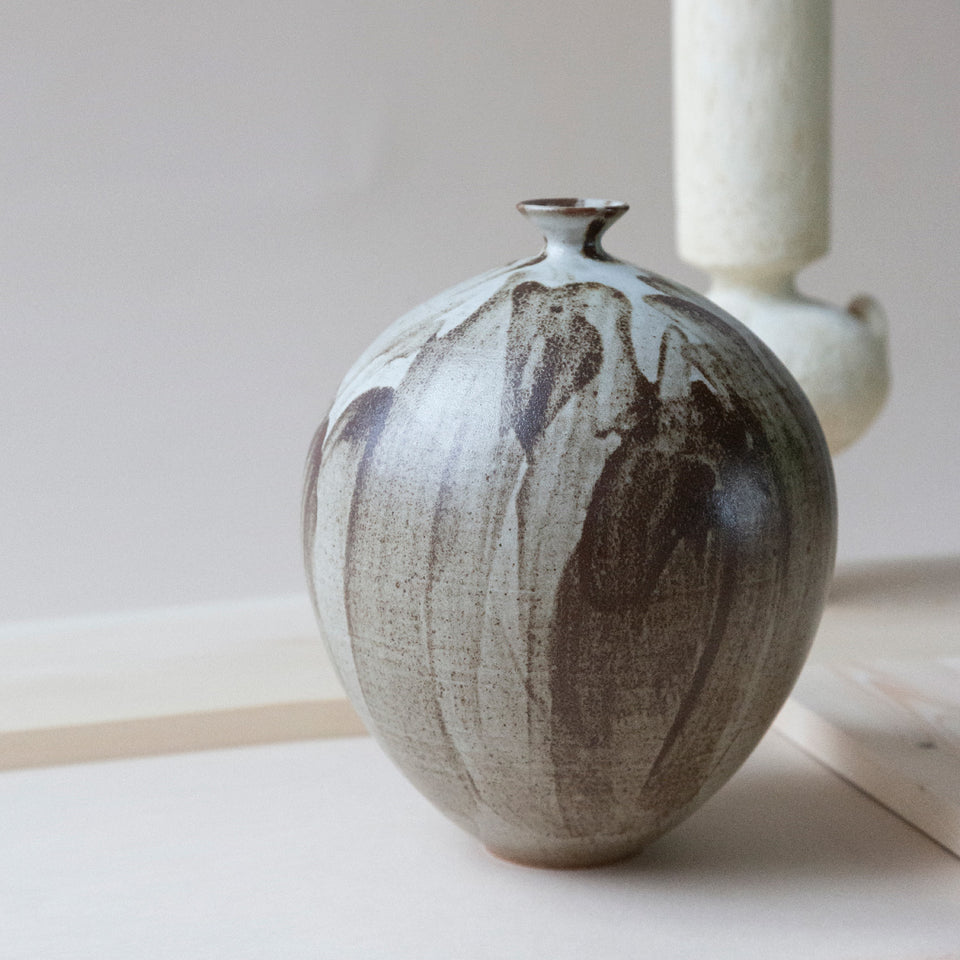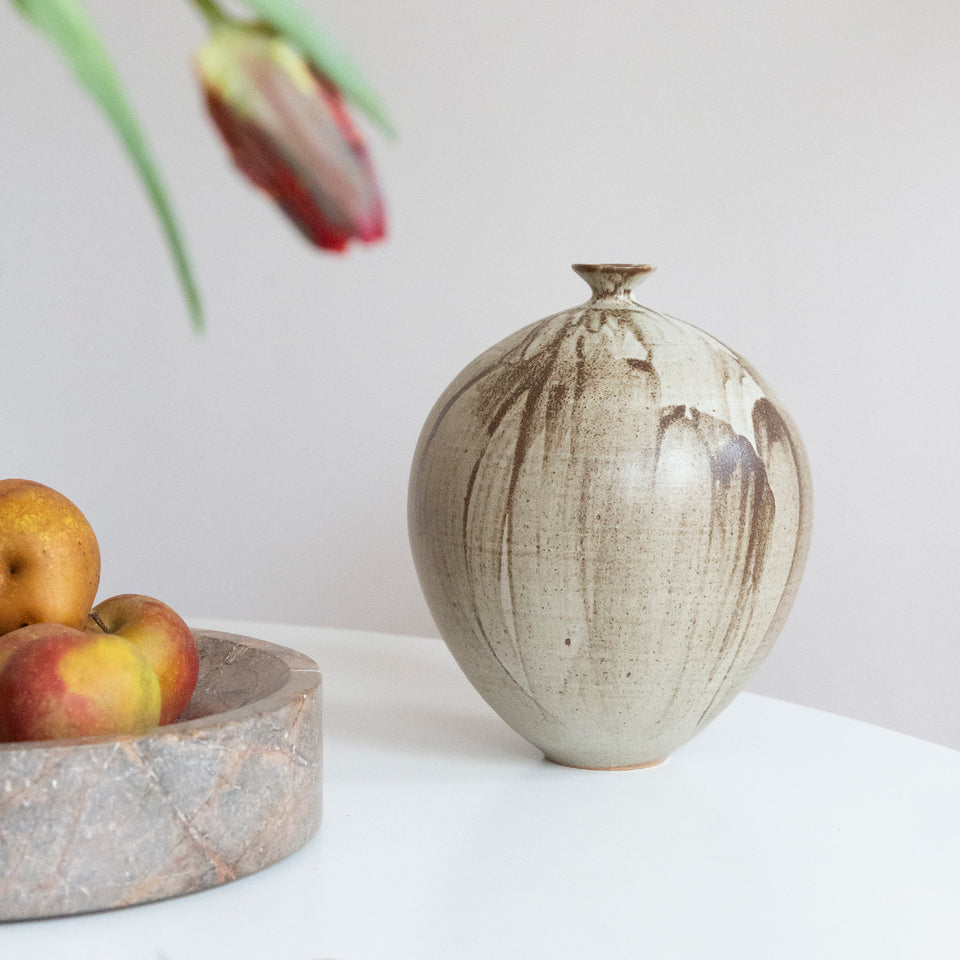 Large Bud Vase wild clay
Unique stoneware vase, wheel-thrown by the French ceramicist Kim Lê.
Admirable work on glaze and form, this piece was slipped with collected wild clay from Burgundy.
"I work on ceramics as I work on architecture, with an iterative process. I draw, I make several tests on the wheel, I adjust my drawings, and readjust." Her analytical approach mixed with undeniable poetry totally charmed us.

DIMENSIONS: H 26 cm W 22 cm

TECHNIQUE: Wheel-thrown

MATERIAL: Treigny stoneware

GLAZE: Wild clay slip with white glaze

Carefully wash and rinse after using. This piece is water tight but please avoid to display it on fragile and unprotected surface.