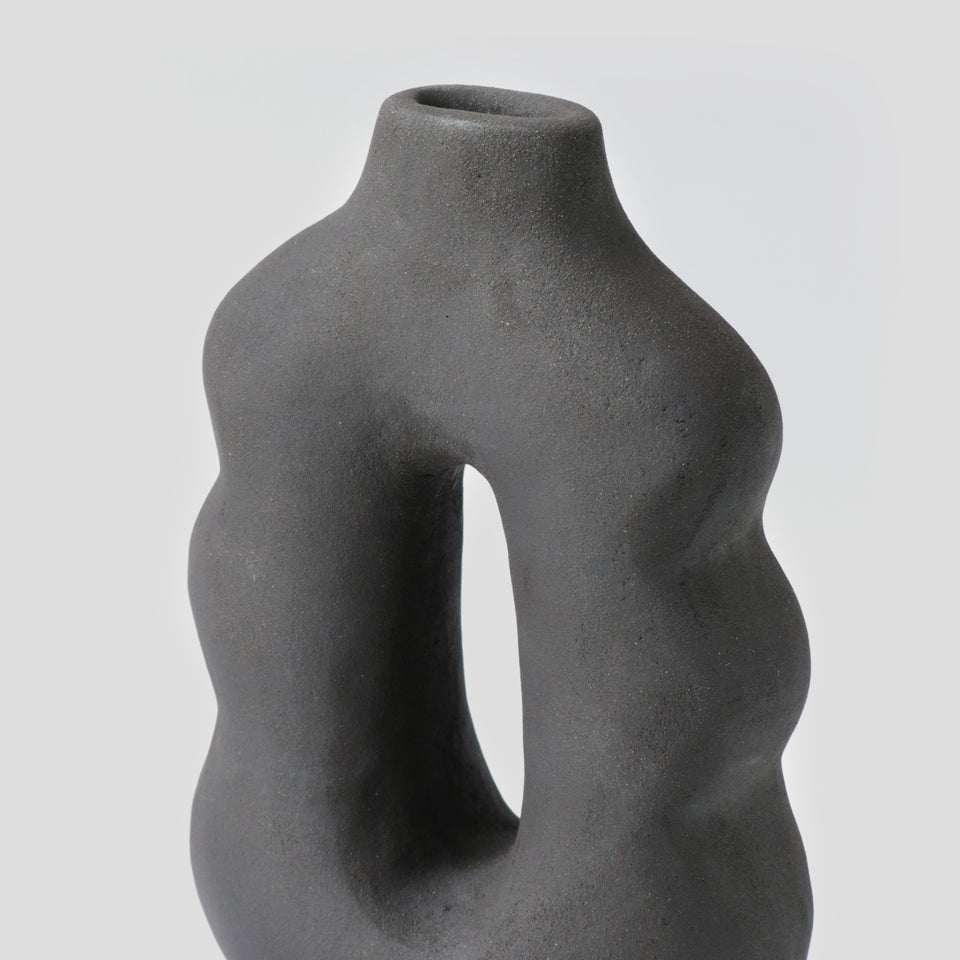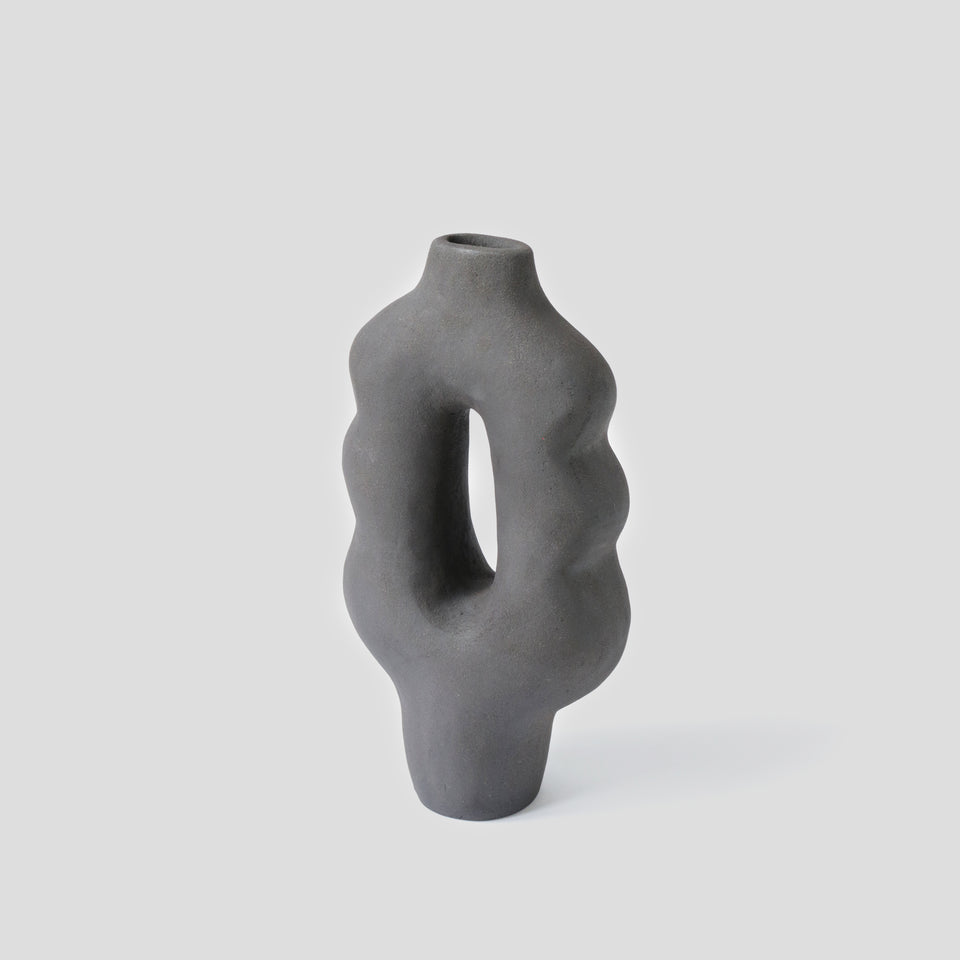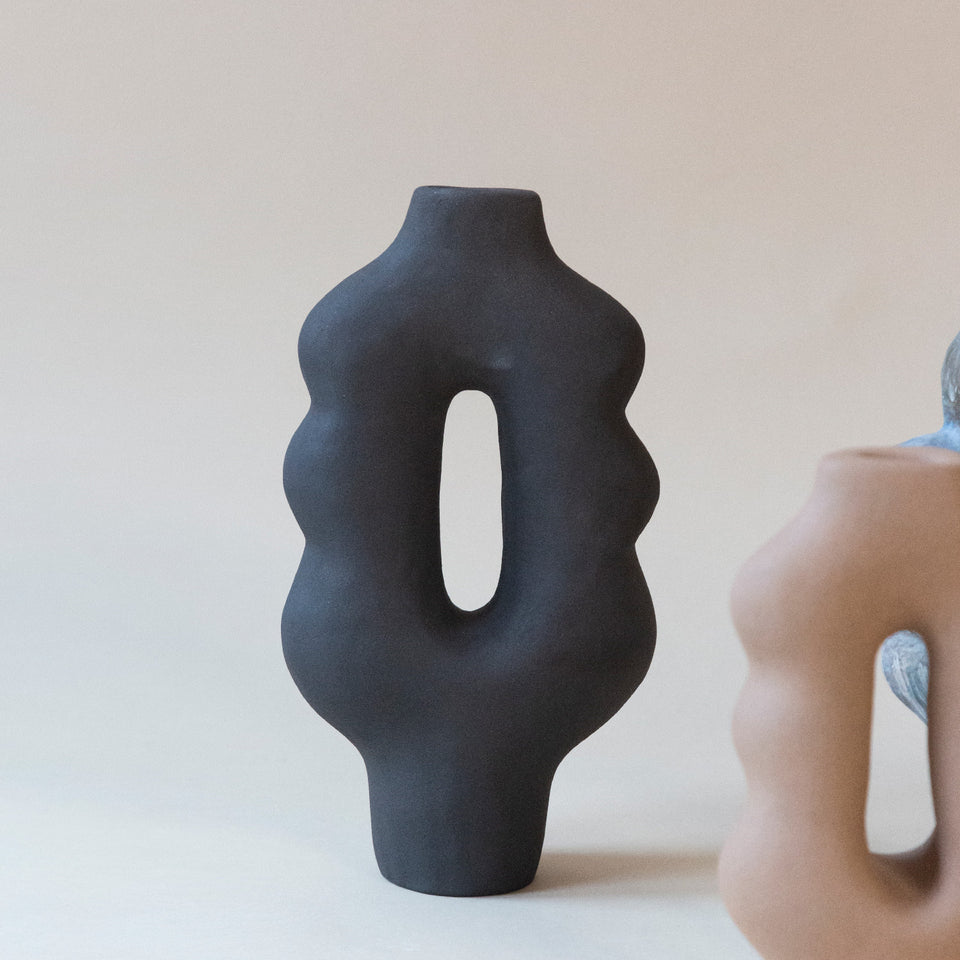 Desert in Black 1
One-off hand-built by British sculptor Annabel Cucuz, for Volume Ceramics.
Annabel Cucuz graduated from Edinburg College of Art. The young sculptor and ceramicist draws inspiration from what she likes to call "misplaced nostalgia". From cinema, modernist sculptors, surrealist painters or interior books and magazines from the 70's 80's 90's.
"Desert in Black 1 came from more of an improvisational space, but the silhouette that I ended up making had a wild-west feeling, something about it felt cactus-like to me. It evoked thoughts of cowboys, saloons and No Country for Old Men."
DIMENSIONS: H 30 cm
TECHNIQUE: Hand built
MEDIUM: Black stoneware
GLAZE: unglazed natural clay
Carefully wash. This sculptural vase is not water tight. Please avoid to display it on fragile surface.