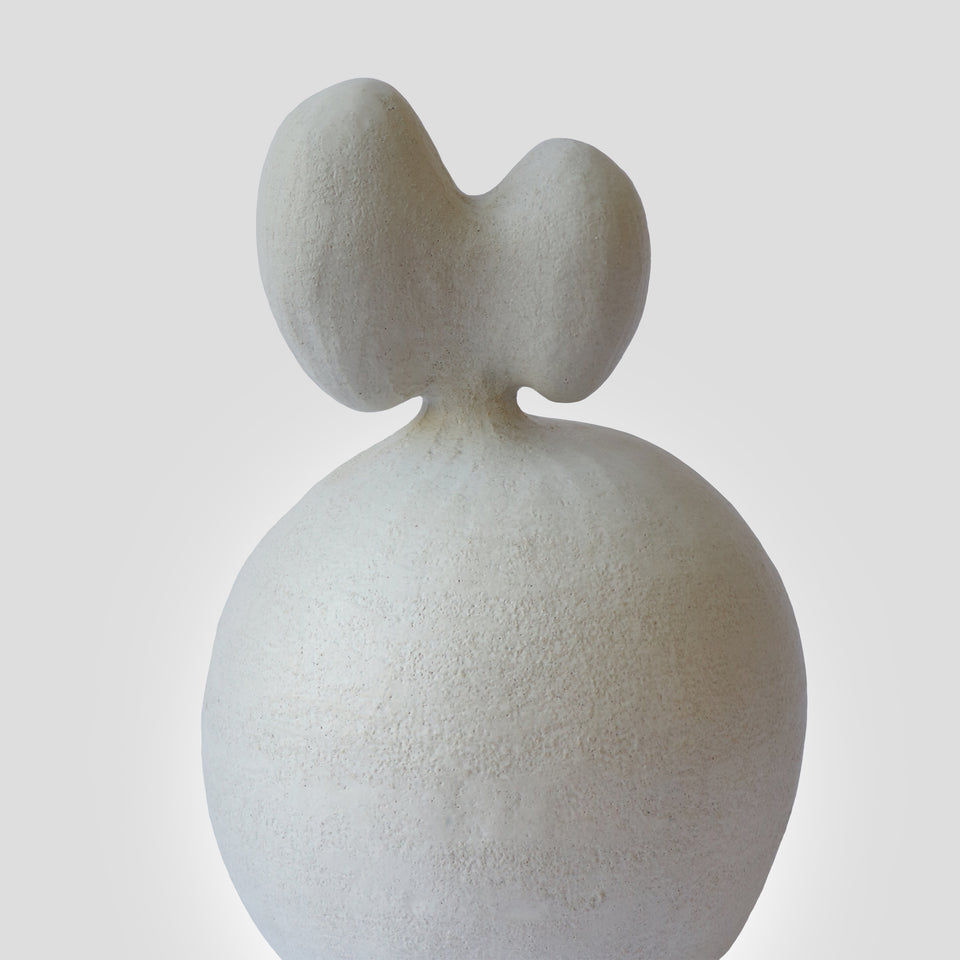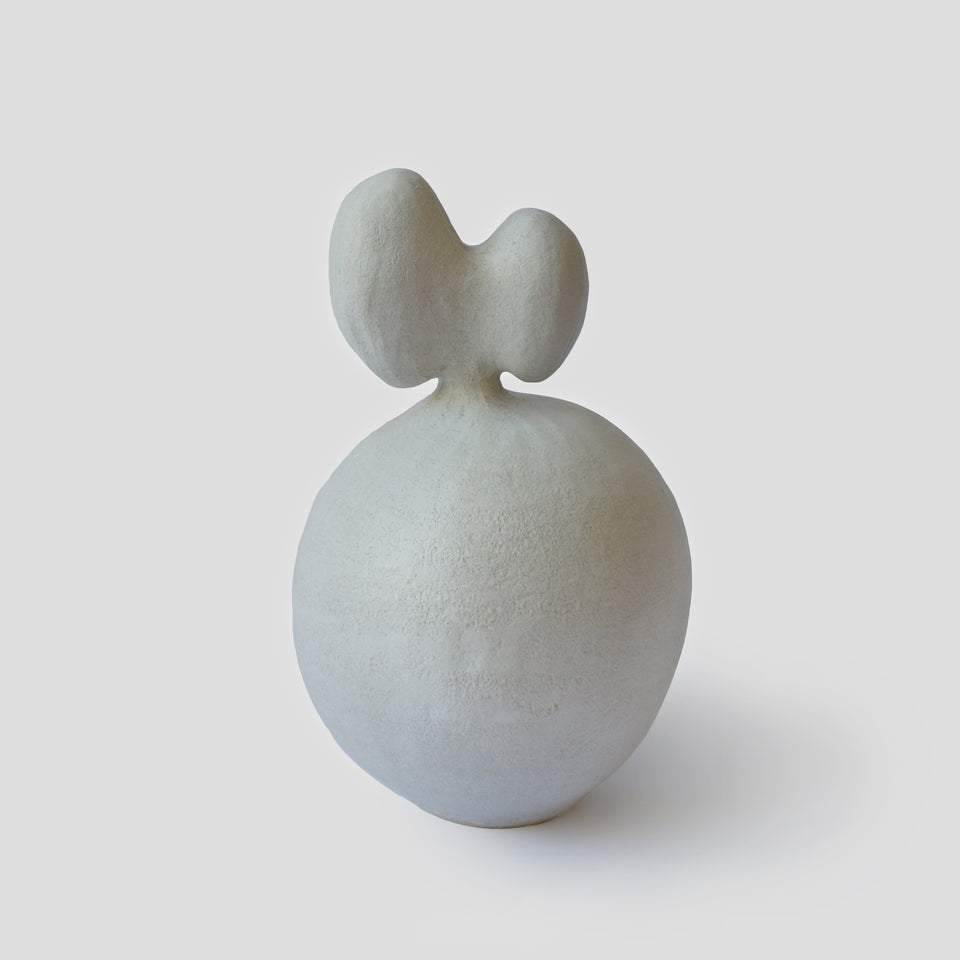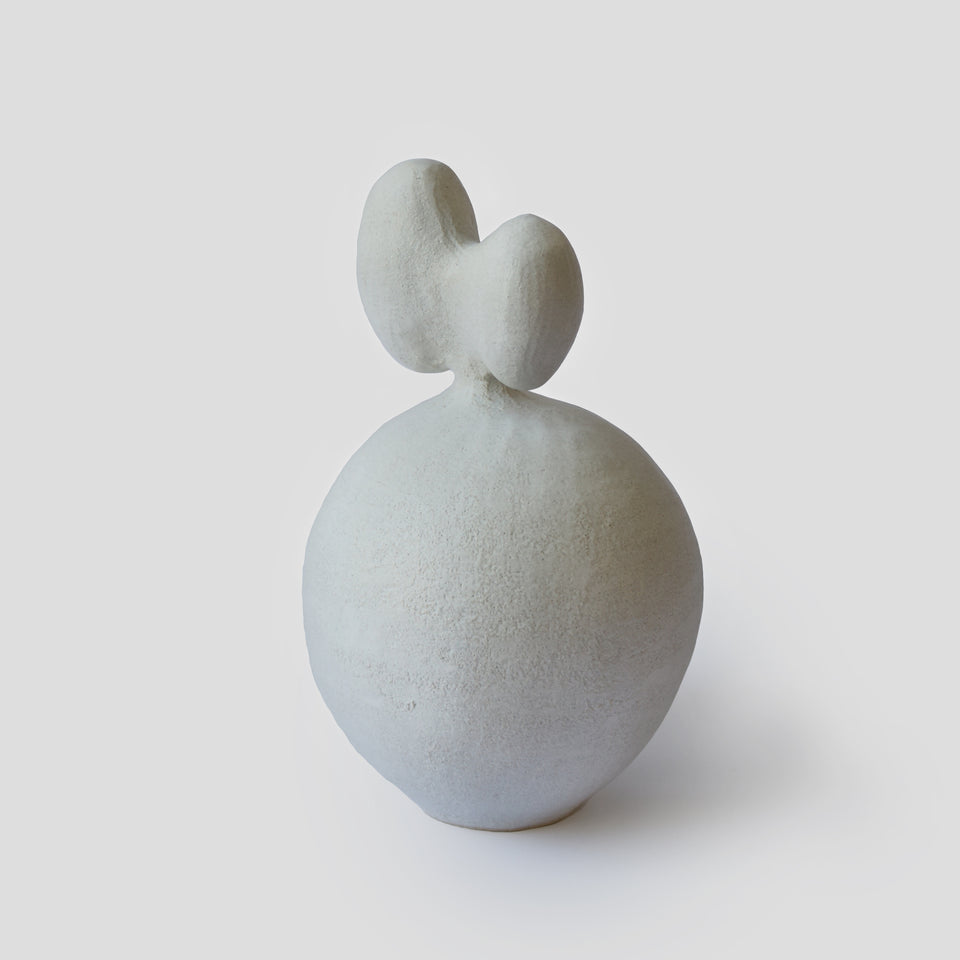 Daruma 3
by Noe Kuremoto
Sculpture - unique piece hand-built by Noe Kuremoto.
Graduated from Central Saint Martins in London, this British artist born in Osaka draws her inspiration and her formal language from Japanese beliefs and myths, in particular everything related to the spirits of nature.
If you ever have been to Japan, you probably have encountered the mysterious Daruma dolls. These round paper-mache dolls are everywhere. Legless and armless, they also start life eyeless. The eyes are left intentionally unpainted, so that the owner may begin the Daruma Process. Daruma doll is a traditional Japanese talisman that works to help you actualize a goal in your life.
"In our family, we all got a Daruma in the new year, then voiced our goal for the year in a front of each other. This process helped our goals appear crystal clear and sharp. It was useful for us to voice it, so we can call each other out if someone is falling short."
DIMENSIONS: H 35 cm

TECHNIQUE: Hand-built
MEDIUM: Stoneware

GLAZE: Matte white

Carefully wash. Please avoid to display this vase on fragile and unprotected surface.