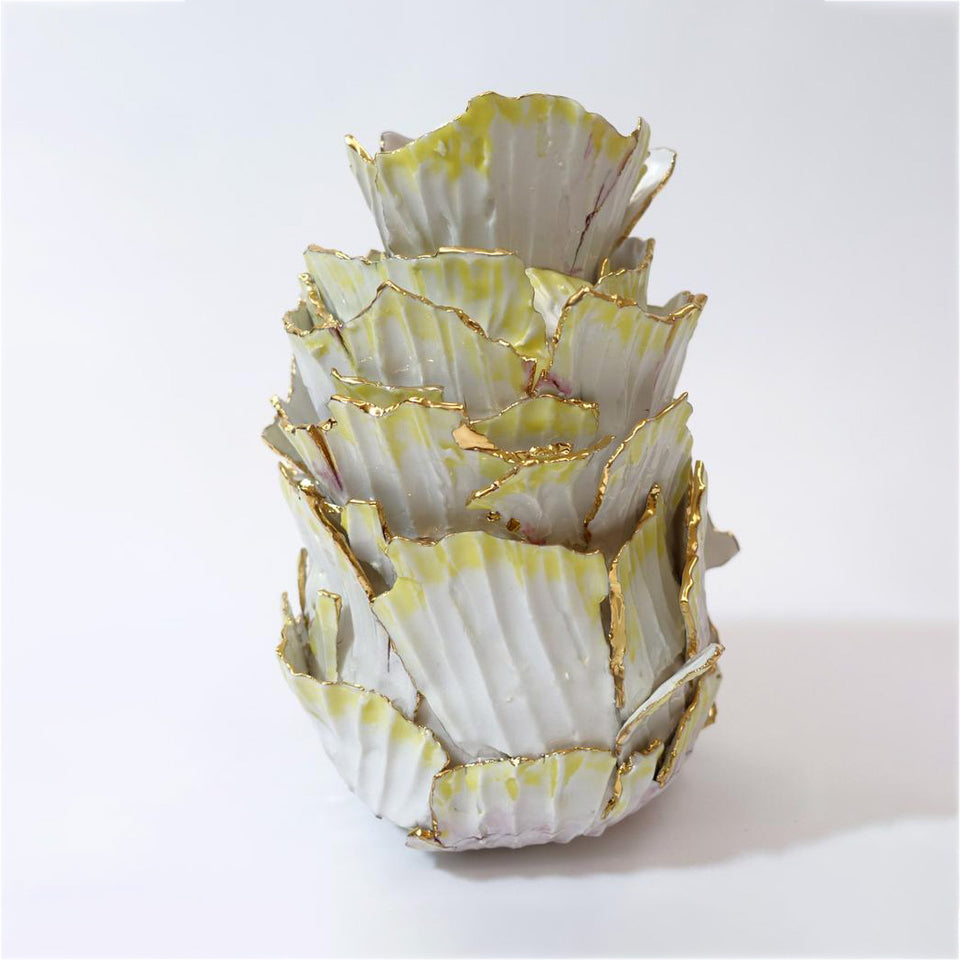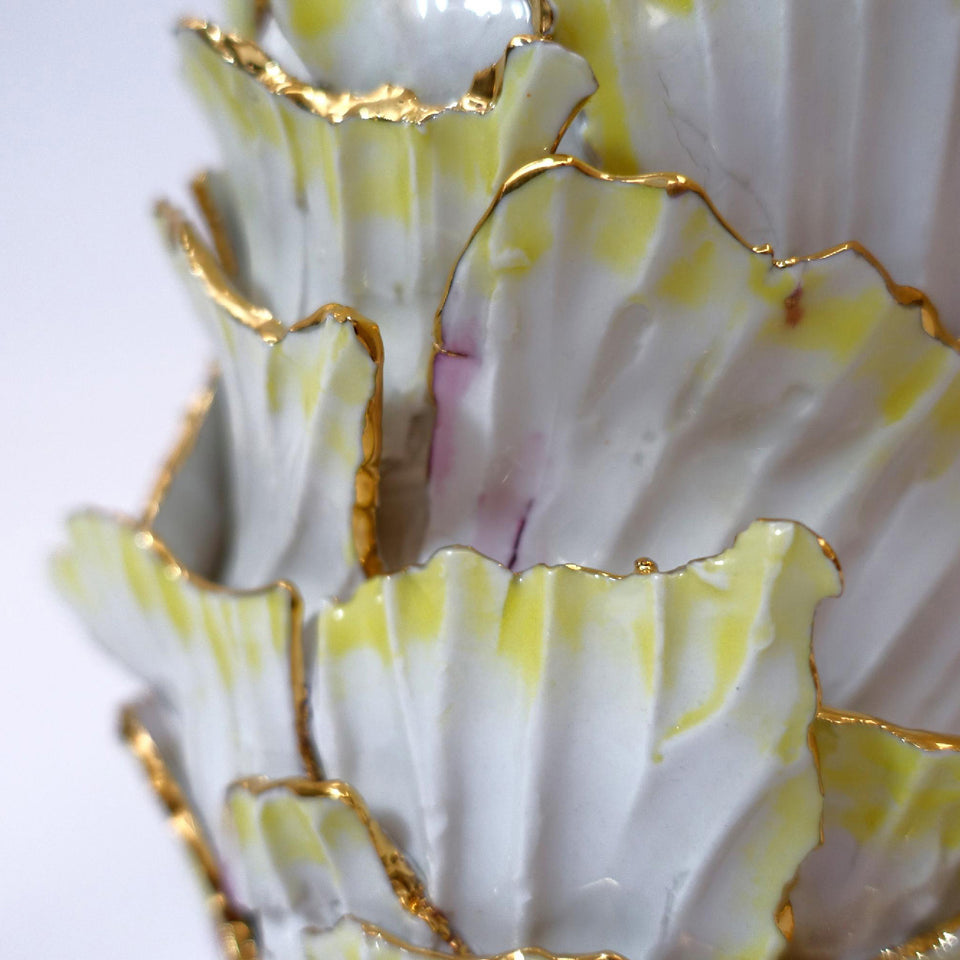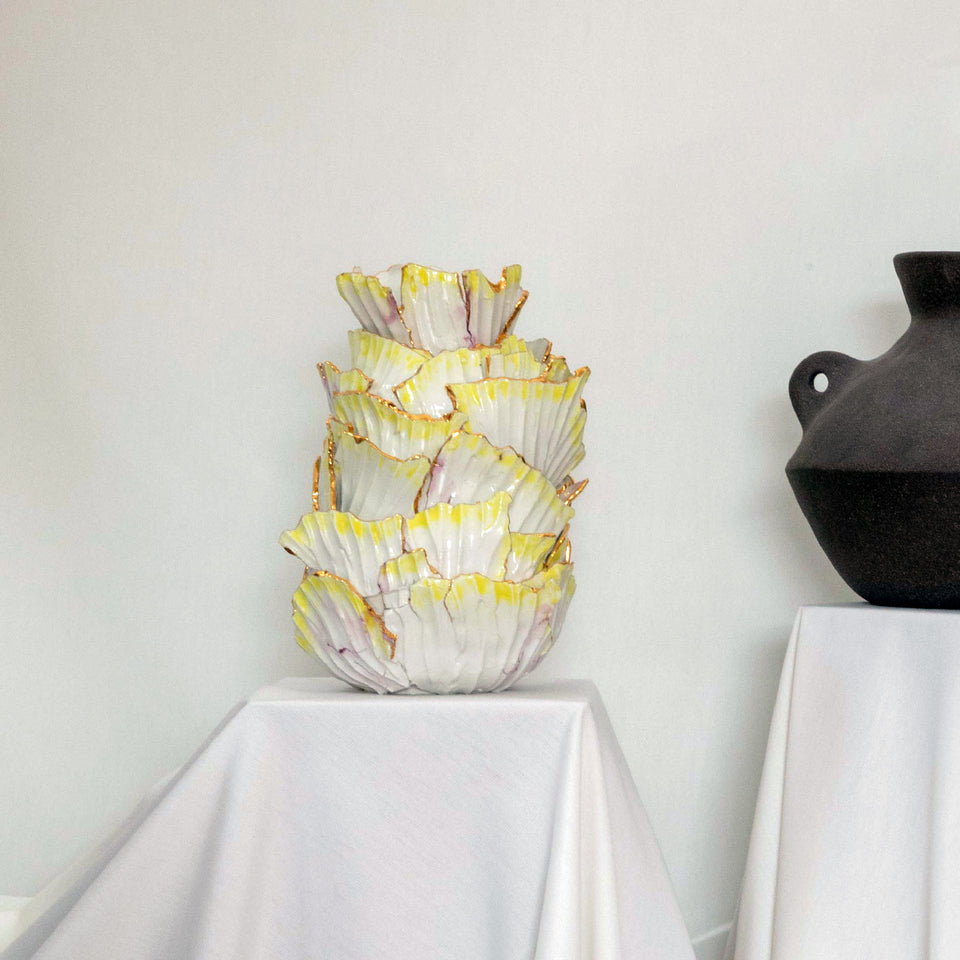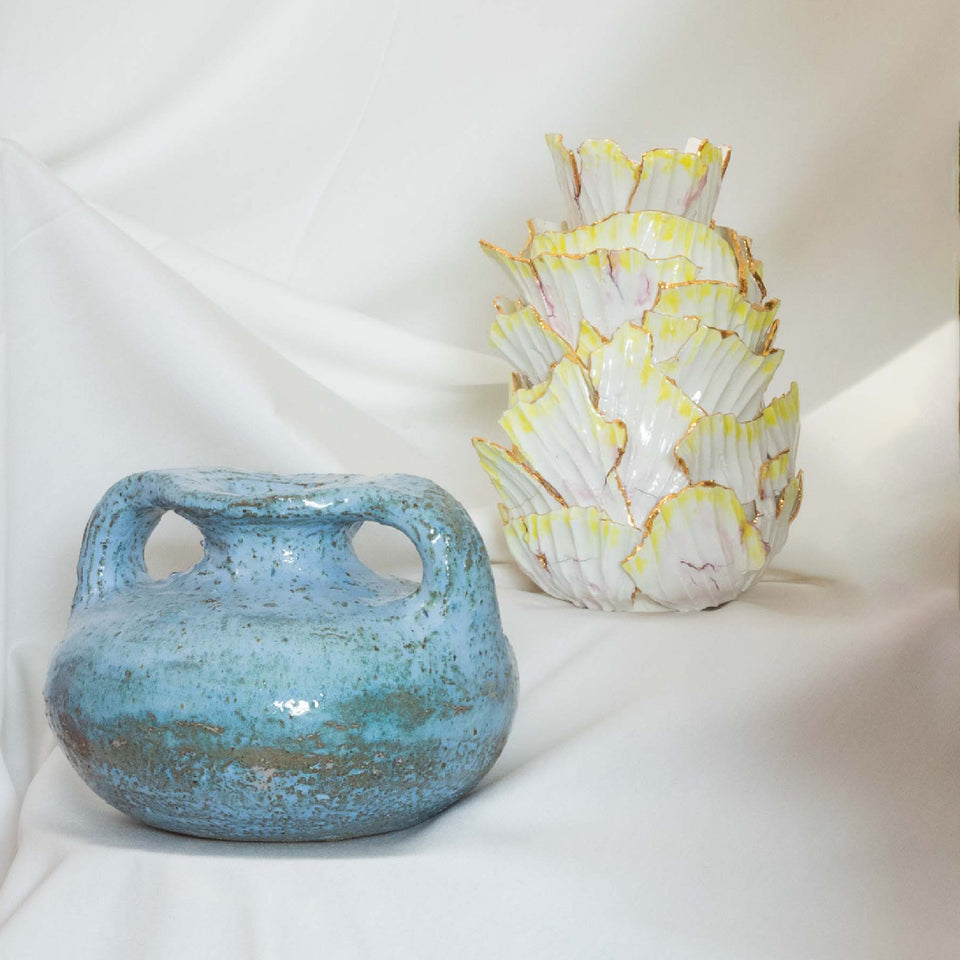 Vase Bruises
Glazed porcelain piece, hand-thrown, hand-built and assembled by the French ceramicist Nitsa Meletopoulos.

"Bruises is a woman, half cabbage half flower, she adorns herself with luxury attire without hiding the bruises and cracks of her fiery life. Bruises is a vase made with the residues of my casting pieces on a thrown porcelain base. A third gold firing completes its finery."

DIMENSIONS: H 25 cm

TECHNIQUE: Hand thrown and hand-building

MATERIAL: Porcelain

GLAZE: White, yellow and gold

This piece is a collage of casting parts, the cracks (visible on the pictures) are an integral part of the work. Gently cleanse and rinse after use. Avoid placing it on a fragile surface.