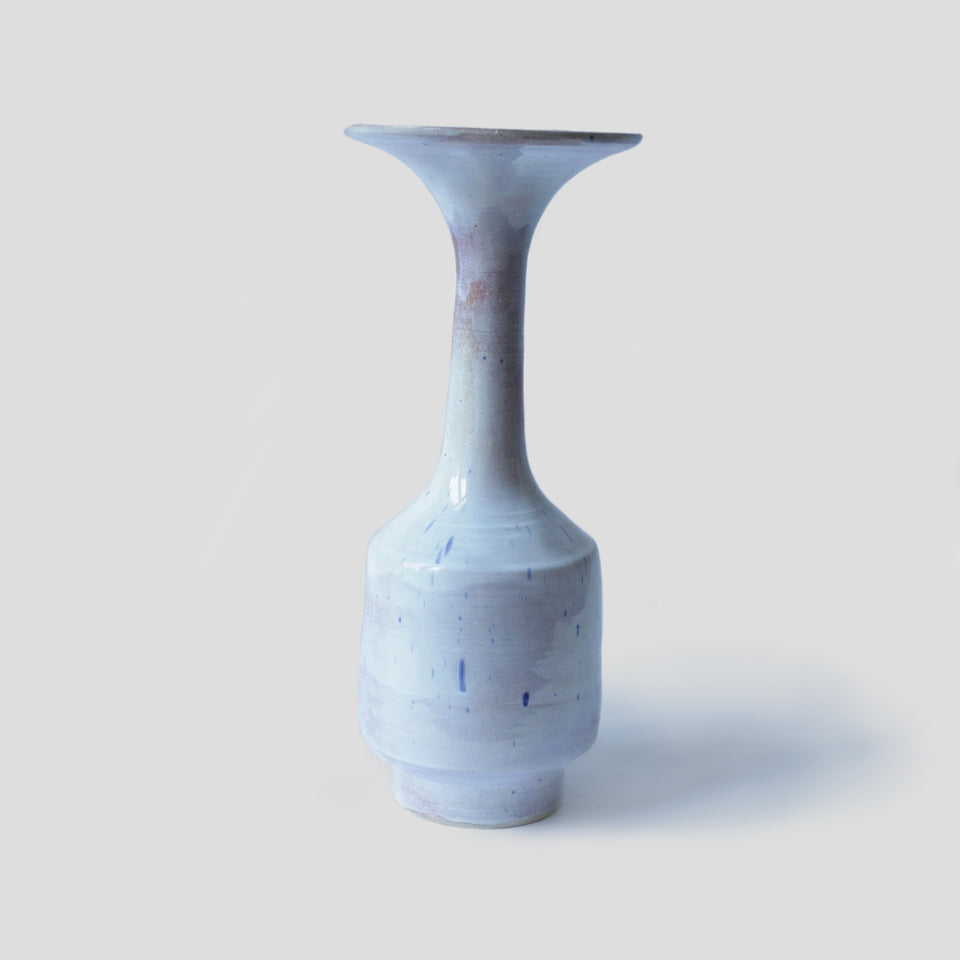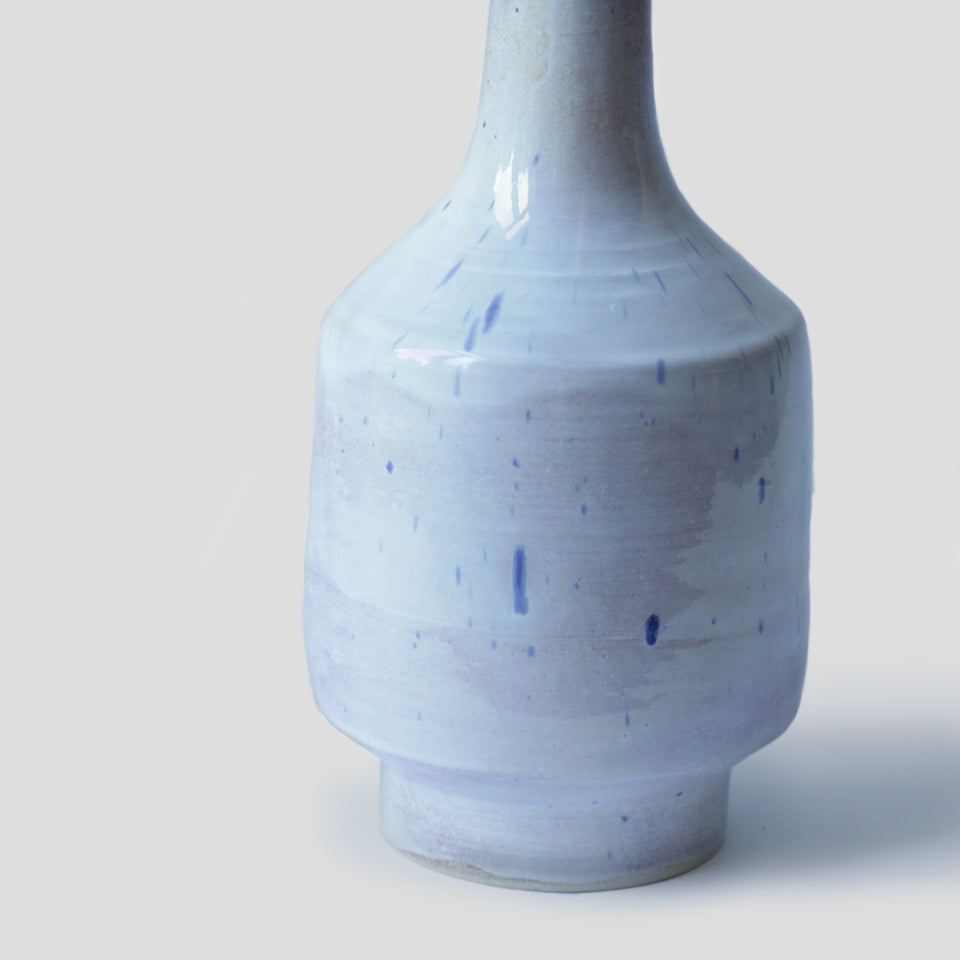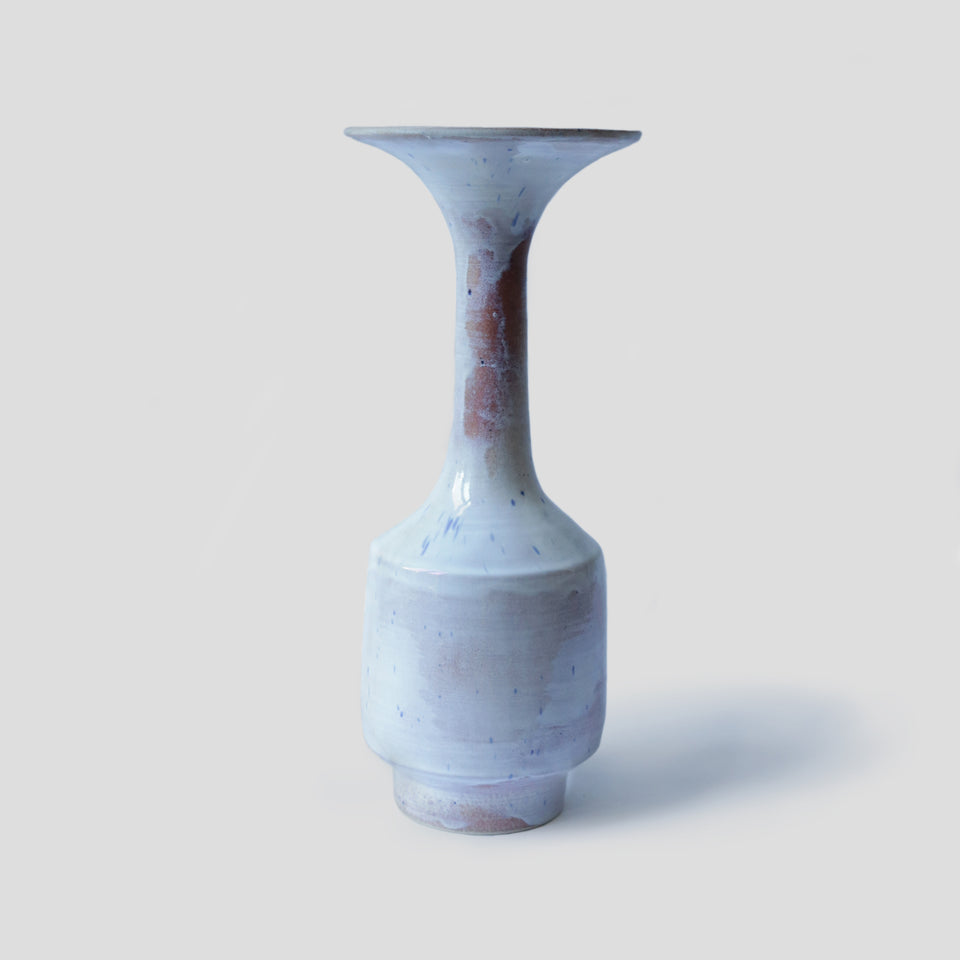 Flared Rim Bottle White and Blue
Unique piece Hand-thrown in Andalusian clay, by the Spanish ceramicist Pablo Canivell in Malaga.

After having worked in various galleries, auctions houses and museums in Venice, London & Málaga, Pablo established his ceramics workshop in Malaga. He describes his practice as a form of mindfulness meditation and creative expression that allows him to battle anxiety. His inspirations come mainly from the 20th century but his research and his current work are also closely linked to ancient pottery.
"The Hand thrown works I created for Volume Ceramics are very much inspired by Lucie Rie's ceramics. I have been always being obsessed by her flared rim vessels and big bowls. I feel like in each piece I have ever made there is a bit of that increasing admiration I have always had for Lucie. I do love to experiment with totally new challenging styles and techniques."

DIMENSIONS: H 30 cm
TECHNIQUE: Hand-thrown
MEDIUM: Andalusian clay
GLAZE: Iridescent white glaze and blue drops


This piece can contain fresh flowers. Gently cleanse and rinse after use. Avoid placing it on a fragile surface.