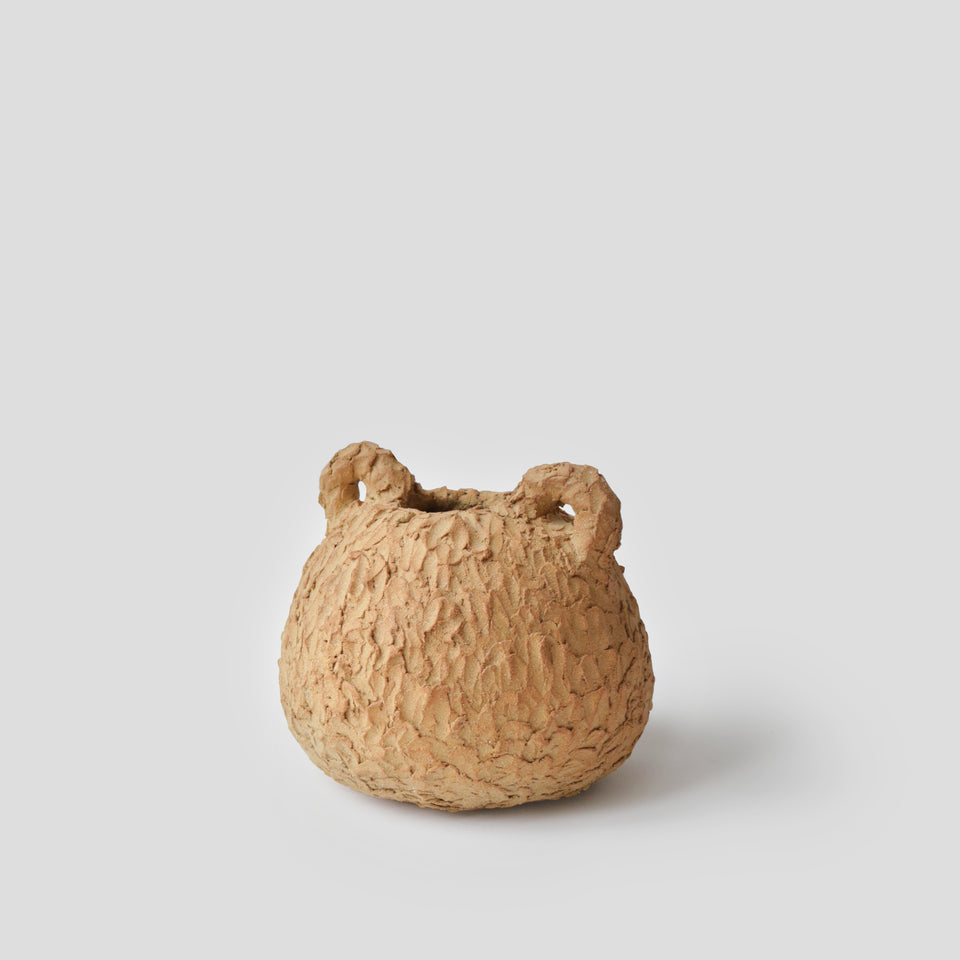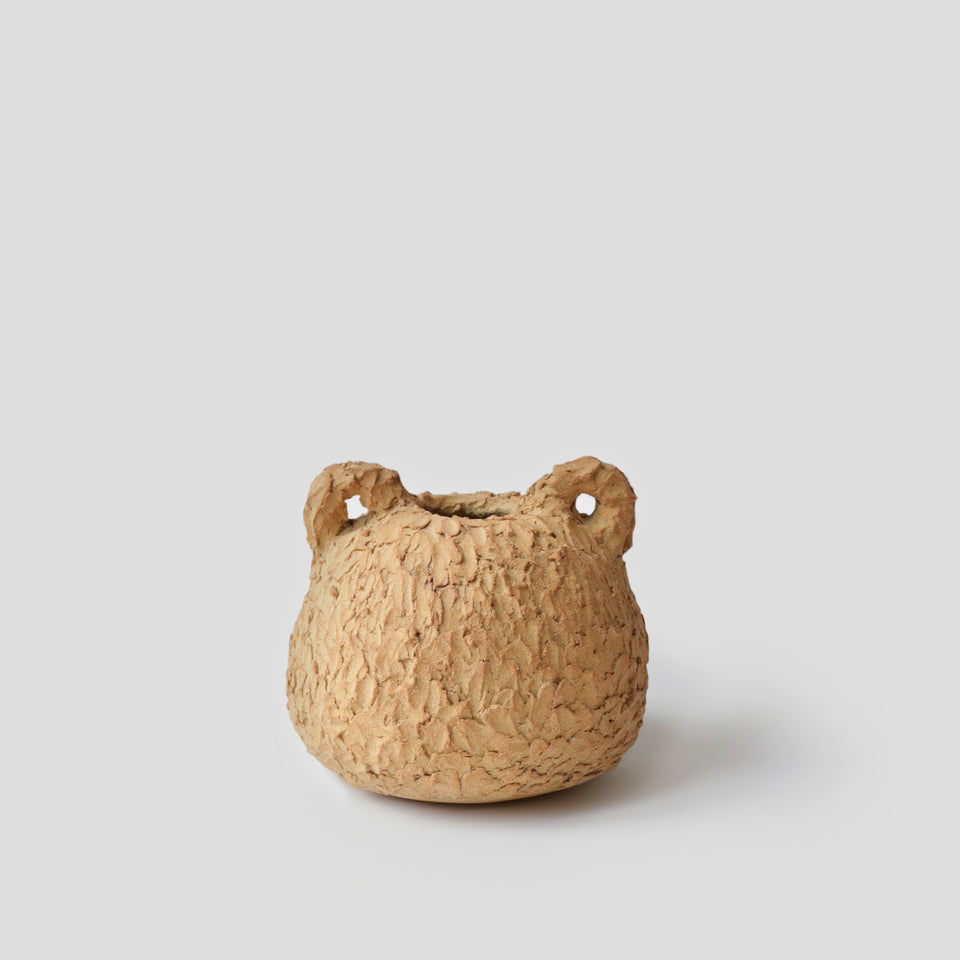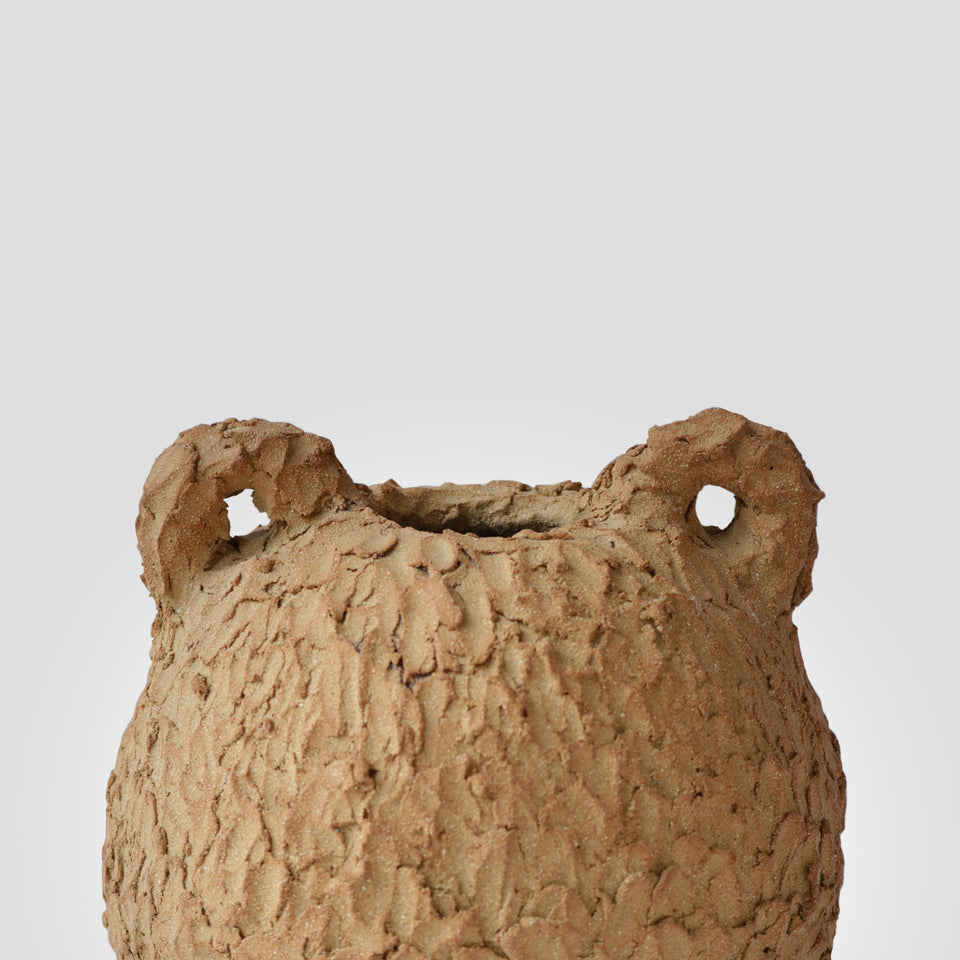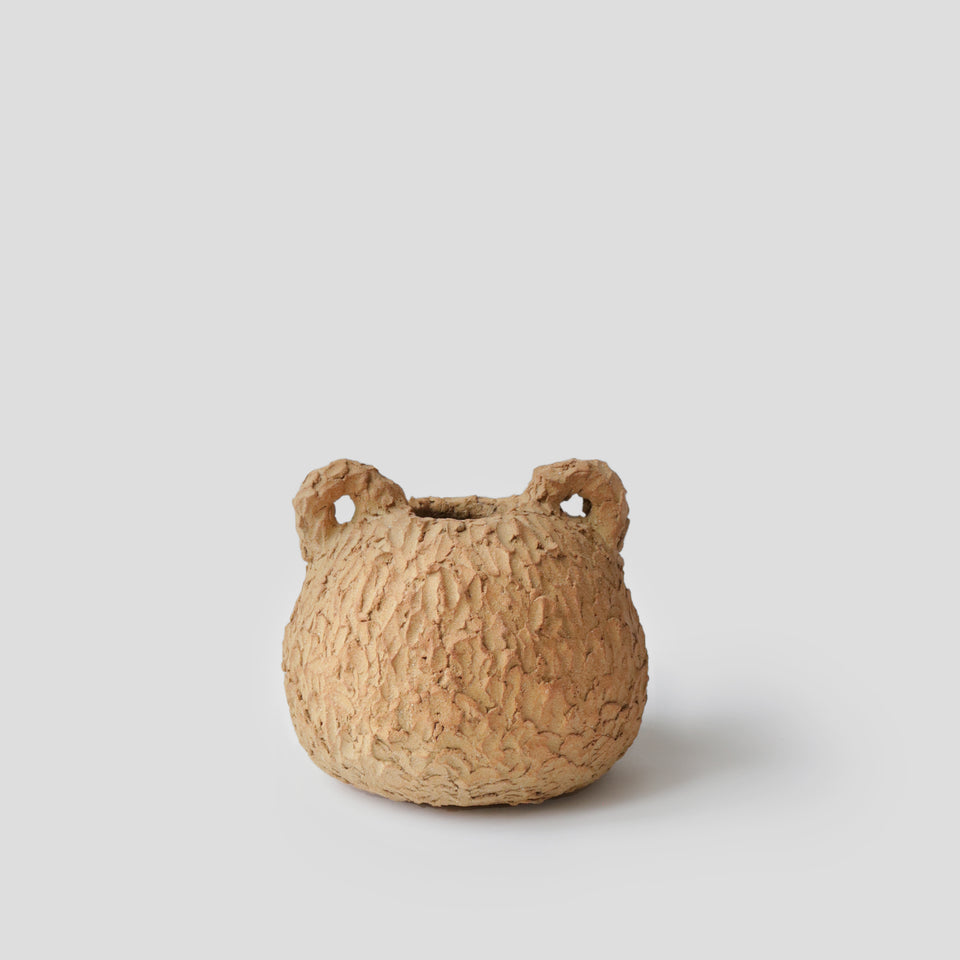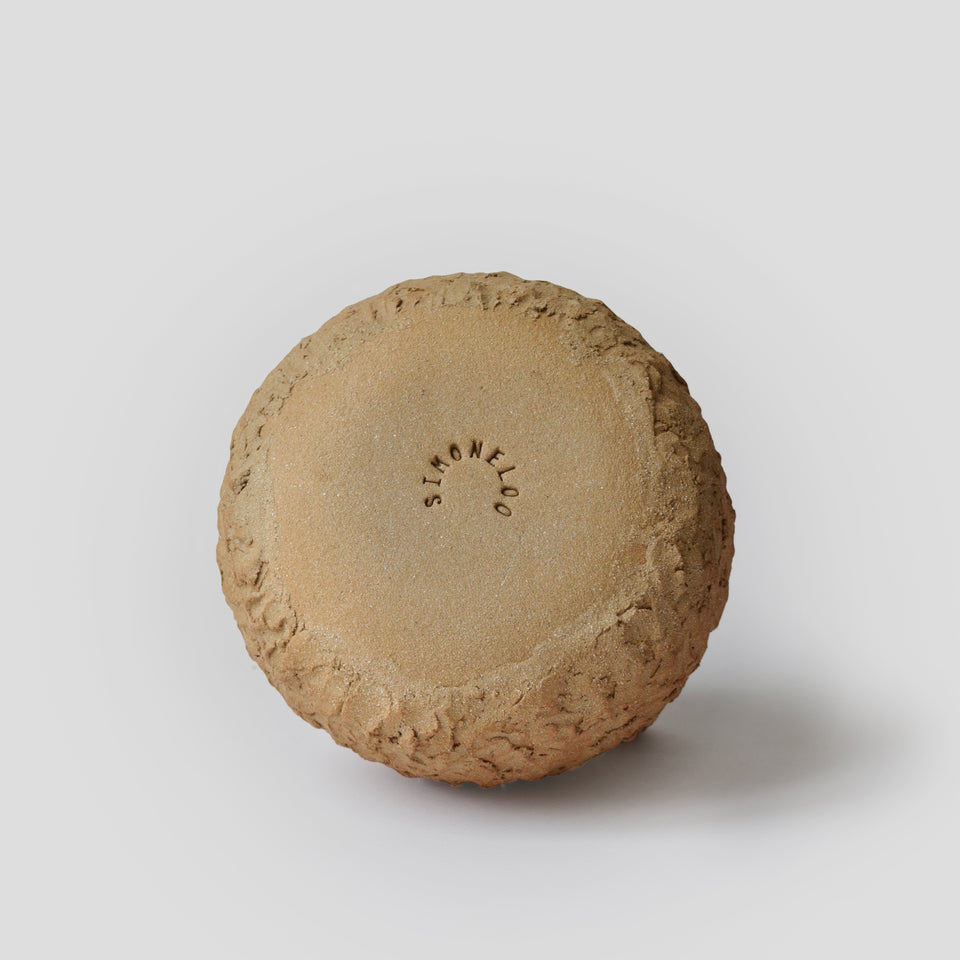 Bouboulita in Red sandstone
by simoneloo
Unique piece, hand-built by Simone Loo
Simone Loo is a young ceramist who works in Marseille. She recently completed a residency in Oaxaca, Mexico and in Morocco - where she was able to perfect her technique and develop her vocabulary of forms.
DIMENSIONS: H 13 cm W 18 cm

TECHNIQUE: Hand-built
MATERIAL: Red textured sandstone

GLAZE: Glazed inside

This piece can contain fresh flowers. Gently cleanse and rinse after use. Avoid placing it on a fragile surface.