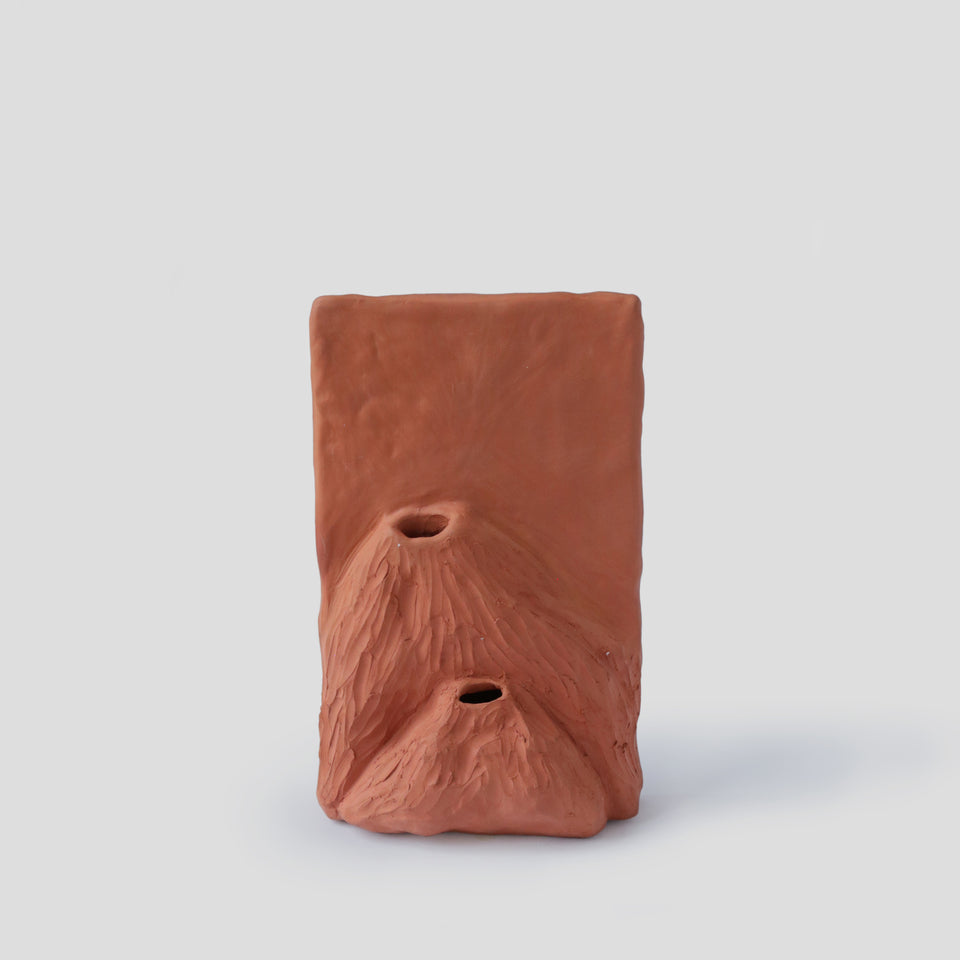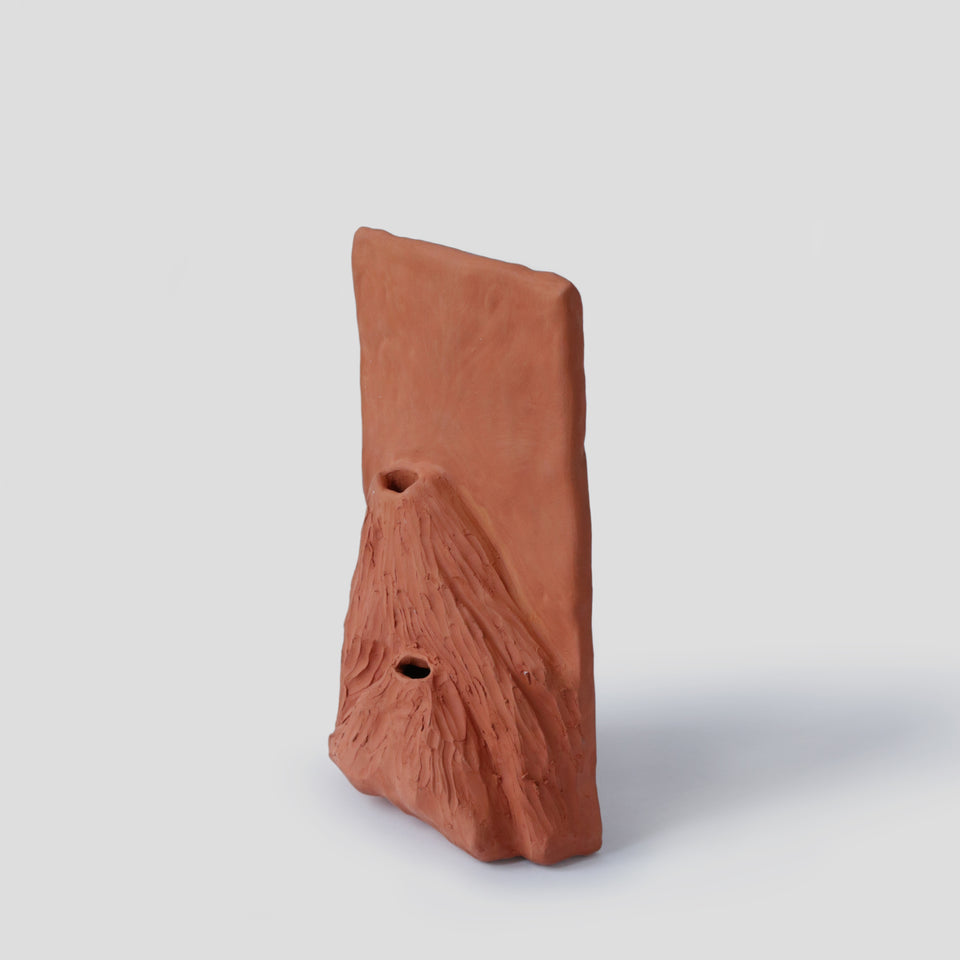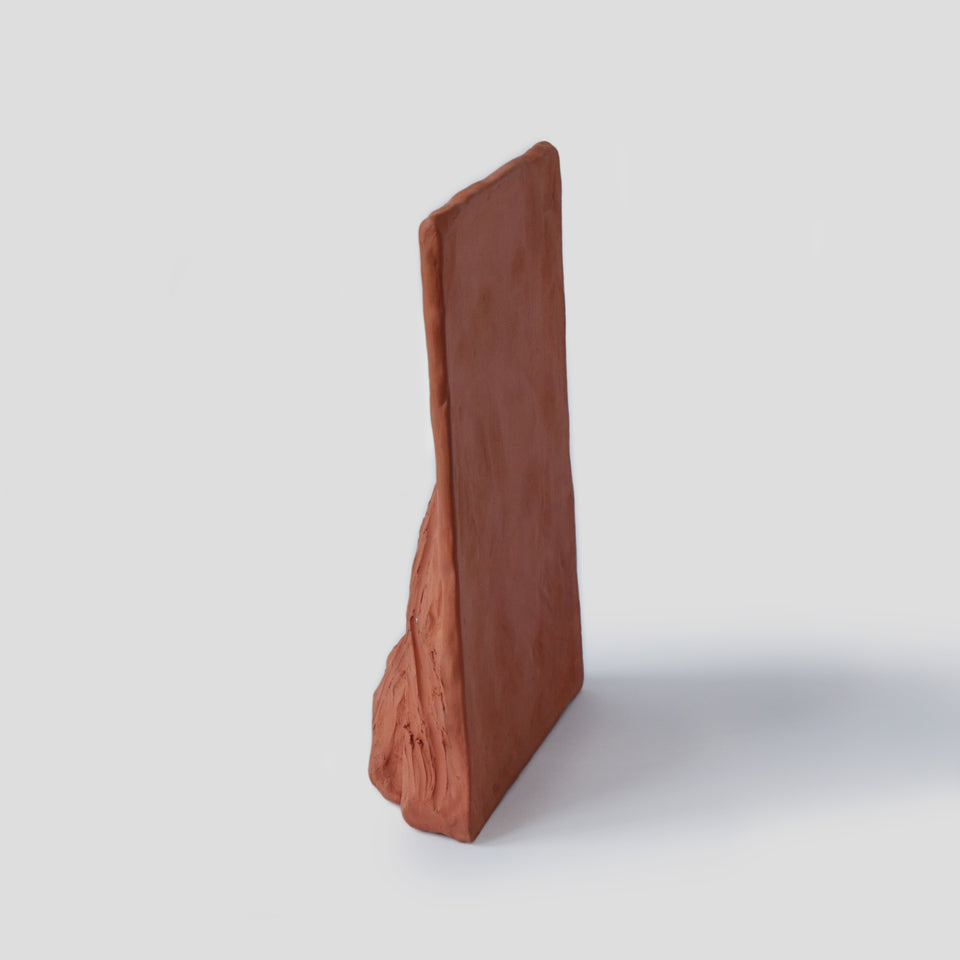 Bas-relief Volcano
Sculptural bas-relief - unique piece hand-built by Camille Romagnani.
Graduated from ENSCI Les Ateliers in Paris, Camille creates poetic pieces, inspired by simple ideas, such as the color of the sky, the shape of a branch, a boulder composition, or the sound of a word.
Now based in Athens, the islands and the countryside are astonishing of beauty and are constant inspirations.
"The ceramic practice is a perfect blend of all my interests: technique, shapes, colors, materiality, drawing. It allows me to be independent by doing everything myself, and freely alternate between usable objects and sculpture."
DIMENSIONS: H 25 cm

TECHNIQUE: Hand-building
MATERIAL: red faience