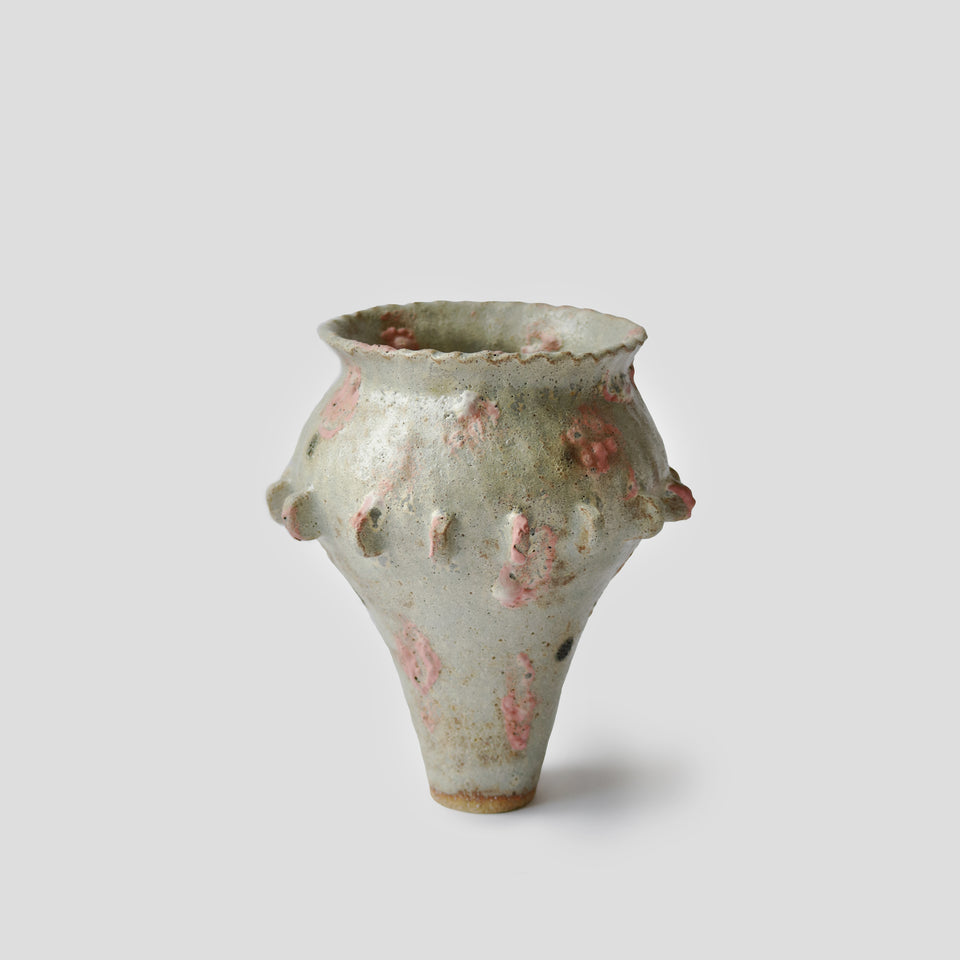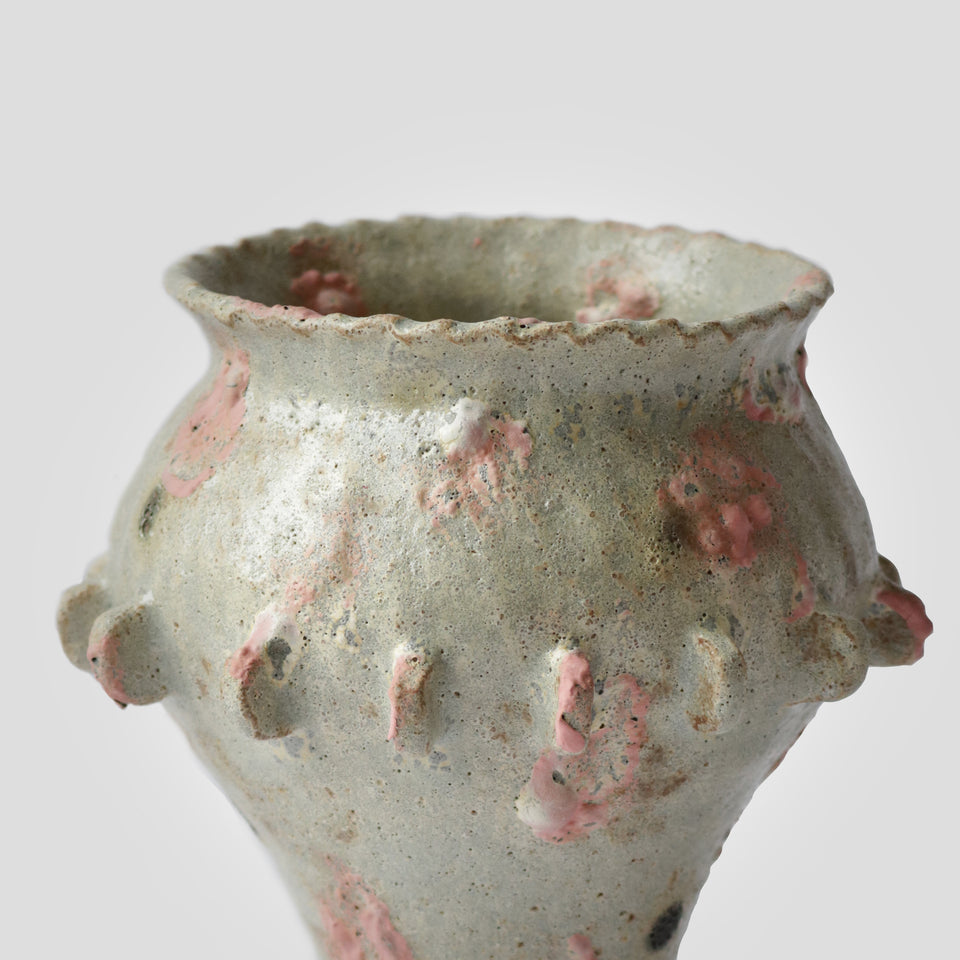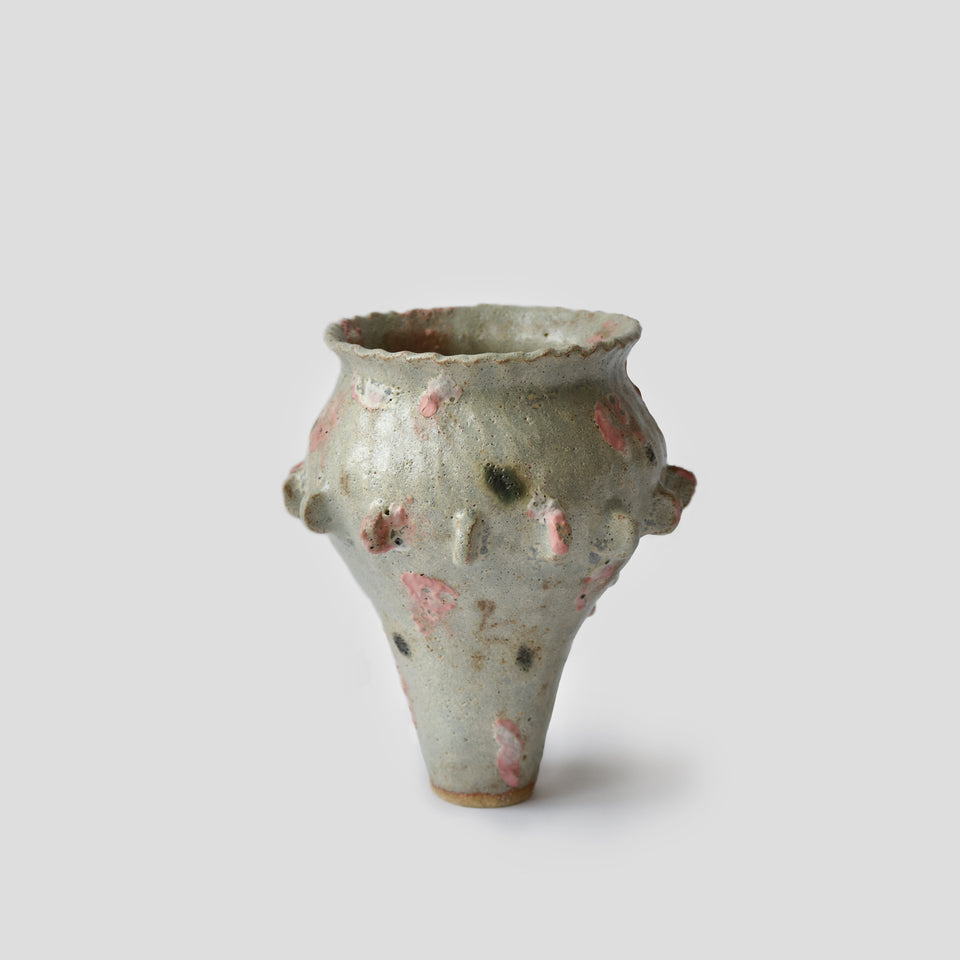 Vase 02
Sculptural vase - unique piece hand-built by Chie Fujii.
This artist of Japanese origin lives and works in Los Angeles. Her work is presented exclusively by Volume Ceramics in Europe.
DIMENSIONS: H 19 cm W 13 cm

TECHNIQUE: Hand-building
MATERIAL: Dark sandstone

GLAZE: Blue and green with multiple shades

One-off. Gently clean and rinse after use. This piece is glazed, however avoid placing it on a fragile surface.